4 Tips to Choose the Right Swimsuit for Your Baby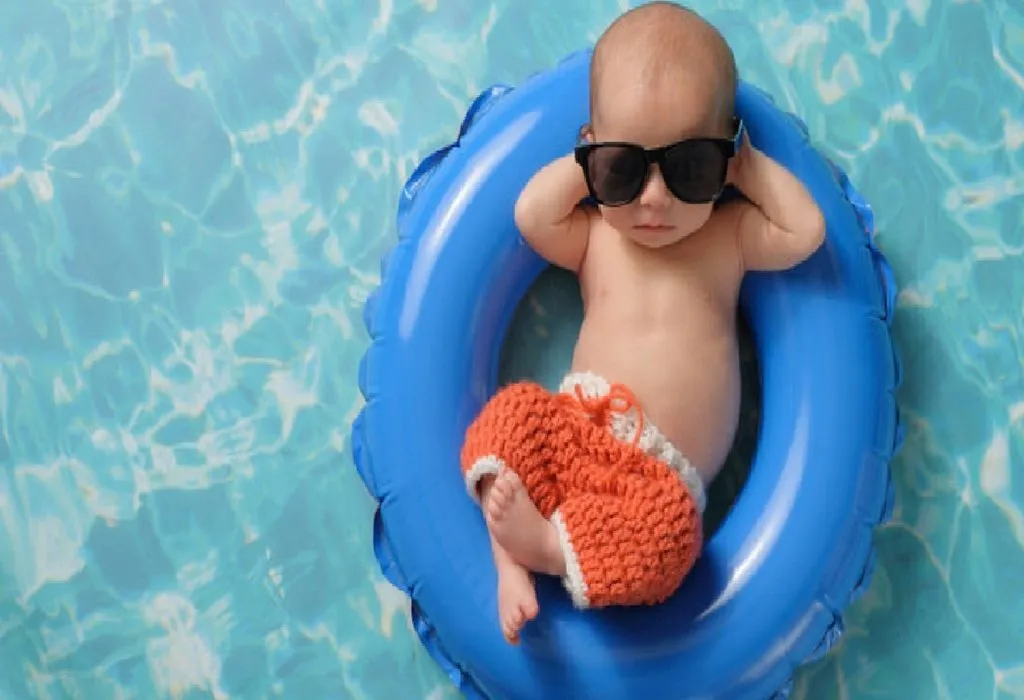 In this Article
In the excitement of choosing a baby swimsuit that has cute and adorable written all over it, parents often tend to miss out on essential details of comfort and safety. A baby is entitled to style as well as comfort, so what looks good should also feel good.
Getting your baby used to water is good for their mental and physical well-being. It also gives you the opportunity to don your baby in cute swimwear designed just for them. There's no shortage of designs when it comes to swimsuits for babies. What's important to note is that they are babies after all and swimming costumes should be chosen keeping their comfort and safety in mind. To help you with your search, here are some helpful suggestions when you go swimsuit shopping for your tiny tot.
Tips to Choose a Swimsuit for Your Baby
1. The Right Fit
An important part of choosing a good swimsuit for babies is the fit. Often swimsuits can get too tight for comfort if they are small and especially if your baby is on the chubby side. It can cause them discomfort and can even give them a rash if the elastic sits too tightly on their skin. A swimsuit too big can hinder your child's movement in the water. Regular straps are also preferable over halter style or tie up straps for girls that can dig into the skin causing further discomfort. Longer shorts for boys that hang just above the knee tend to be more comfortable than swimming trunks.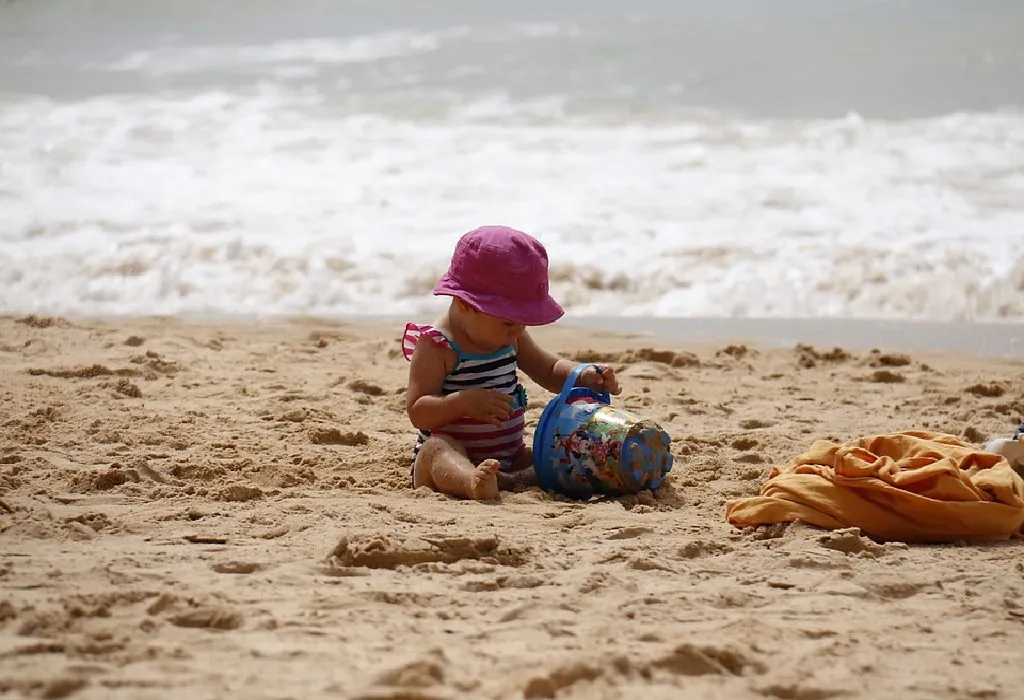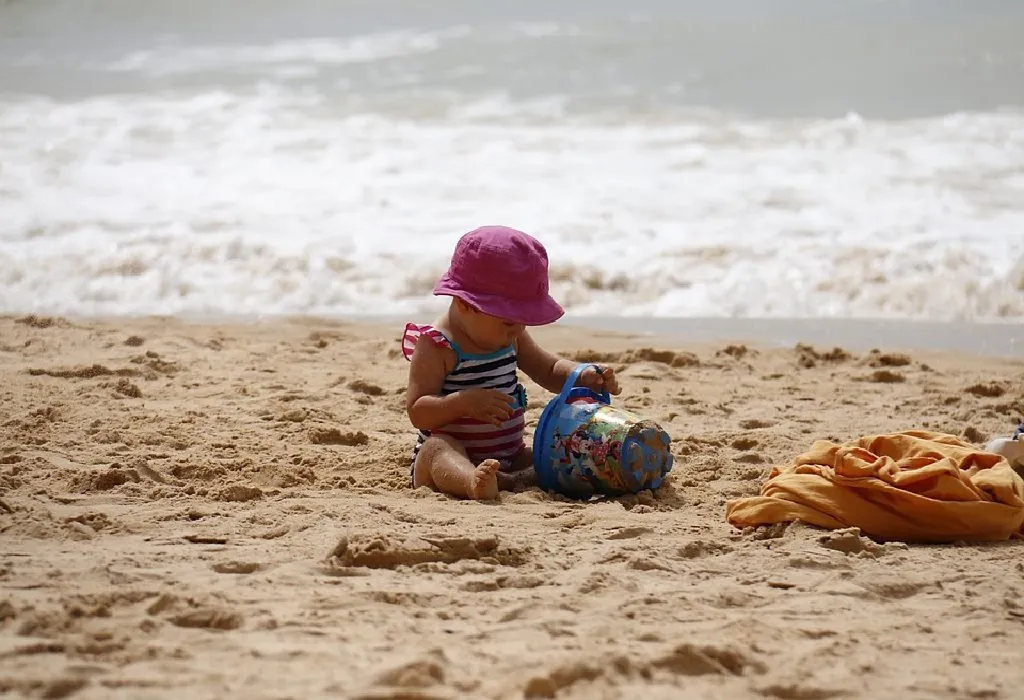 2. The Right Material
Good quality material is important in a baby swimsuit. If your child has sensitive skin, soft material is the best for him or her. Soft, skin-friendly material not only is comfortable but also prevents your child's skin from breaking out in a rash. Swimsuits made of spandex and Lycra are a preferred option for continuous water-filled activities as they have the added advantage of drying fast too.
3. Baby Swimsuit for UV Protection
All children who hit the water are at a risk from sun exposure. Their sensitive skin is more vulnerable to the harmful effects of the sun's rays. While two-piece swimsuits for girls and short trunks for boys may look cute and stylish, they don't offer them much protection from the sun. Choose a swimsuit that is designed to offer as much UV protection so that your child is protected. Bathing suits that offer more coverage help minimize the penetration of UV rays on your child's delicate skin.
4. Diaper Friendly Swimsuits
If your baby is still in his diapers, you might want to get a swimsuit that allows you the ease and convenience of changing their diapers whenever the need arises. This could avoid a whole lot of unwanted incidents in the pool.
Every mother wants to see their baby look their best even in a swimsuit. With so many different cuts and styles making the rounds, it can be quite hard to resist something that looks hip and trendy. Whatever be your choice, ensure your baby's bathing suit is in keeping with their specific shape and size, comfort level and safety.