25 Unique Gift Ideas for Your Child's Nanny or Babysitter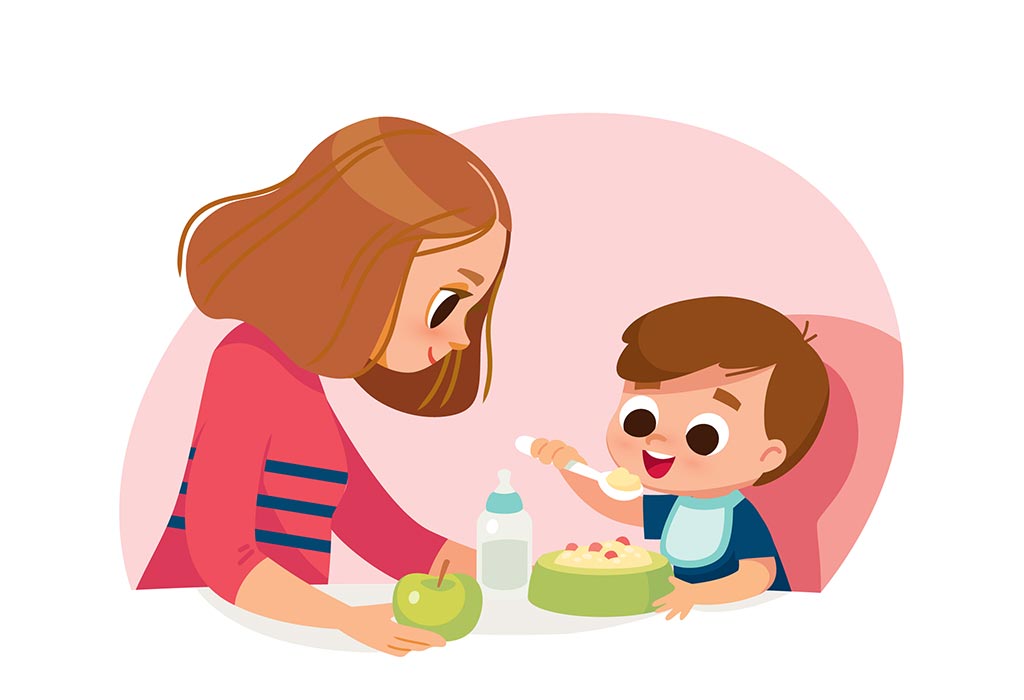 In this Article
Entrusting your child's responsibility to a caregiver is no joke, and the peace of mind that follows after you find a great babysitter is priceless. If you have a nanny or babysitter who helps you maintain the sanity and stability in your life, then they surely deserve a token of appreciation. Be it any occasion, such as Mother's Day, their birthday, or when bidding them farewell, personalized nanny gifts could make it even more memorable. From lab-tested items to personalized goodies, there is so much you can gift to a nanny or babysitter. All you need to do is pick the right gift for the right occasion.
Top Babysitter and Nanny Gifts to Make Them Feel Loved
The people who look after your kids to bring stability to your lives-nannies, daycare staff, or babysitters need to know how much they are appreciated. When it comes to treating the babysitter, gift ideas may seem restricted. But gifting something thoughtful shows how much you care. Nannies invest a lot of their own lives in your children. From wiping tears, accompanying your child to play dates, cleaning bottoms, preparing meals, and keeping the house together when you return home, a personal gift can acknowledge the importance of their presence in your lives. They choose to spend every minute of their lives with your kids and become a part of your family.
Gifts for babysitters or nannies must be specially handpicked to appreciate their contribution. We have shortlisted 25 nanny gift ideas that could be perfect for your child's babysitter.
1. Scented Candles
If your babysitter is making your home smell like fresh flowers because of the impeccable order in the house, they deserve to be gifted some scented candles that will fill their home with a fragrant aroma. If you want to give your kids' nanny birthday gifts, options like scented candles could make them feel elated. There are so many available in the market ranging from varied scents to a natural fragrance, that your nanny will instantly love the gift.
2. Tuxedo Robe
A gift for a nanny leaving after several years of looking after children, this tuxedo robe is ideal for the nanny hanging her boots and embracing retirement. These can be perfect for slipping into and enjoying those retirement mornings, sipping a cup of tea, and gazing into the wilderness. You could get one in silk that will feel smooth and cozy too.
3. Coffee Mug
Another one of the best nanny Christmas gifts would be a coffee mug that they can use at all times. What better than a personalized coffee mug with a personalized message that will make their morning brew stronger!
4. Keychain
Keychains are versatile gifts. They are multifunctional- car keys, house keys, or just hanging for ornamental value on bags, keychains make an excellent gifting option. Pick a nice one that suits your nanny's style, and they could proudly flaunt it.
5. Oversized Hoops
Ultra-flattering and great for everyday wear, you can gift oversized hoops in 14-carat gold without making it look like an over-the-top gift. If your nanny likes to sport a trendy pair of earrings, then these could be the best gift for them to accessorize when they are out and about.
6. Makeup Bag
A personalized makeup bag in leather or fabric could be a wonderful gift if you have a female nanny. A classic and sophisticated gift, it could be the solution for their makeup woes. It could also prove helpful if your nanny loves traveling since this could serve as a one-stop solution to carry their makeup essentials.
7. Perfume
Perfumes are a delightful gift that no one will not like. No nanny would not appreciate a nice bottle of perfume that could be put on when they are going out for a party or get-together. You could pick a limited edition of a branded perfume or a set of bottles in small sizes for them to choose different fragrances for different occasions.
8. Skin Care Kit
Indulge your nanny or babysitter with a limited edition of an essential skincare kit. Generally, these kits come with a body scrub, face scrub, body lotion, and hand lotion enriched with rich oils and ingredients that are wonderful for the skin.
9. Sunglasses
One could never go wrong with a bright pair of shades. If you have a male babysitter, then these could be the best choice. Which man would not like a classy pair of Aviators? A female nanny would also love a pair of sunglasses that will go with all outfits.
10. Coasters
You get a range of coasters, from hand-carved ones to digitally printed ones that could adorn their dining table. Pick ones with their initials or a pretty design to lend it a personalized touch.
11. Tote Bag
Your nanny has plenty to carry, and between her stuff and things for your kids, she may have to trade off a few things if her bag is not big enough. Help her to carry things in style with a large Tote bag in elegant color.
12. Necklace
Give them a necklace with their initials or with the "To My Nanny" inscribed on them. A cute yet personalized gift that does not feel like you are going overboard. A proud nanny who enjoys her job could very well flaunt it to her friends on an outing with them.
13. Plants
Brighten their home with a nice set of indoor plants that is easy to look after. Several indoor plants are easy to look after and also perfect for serving as décor items.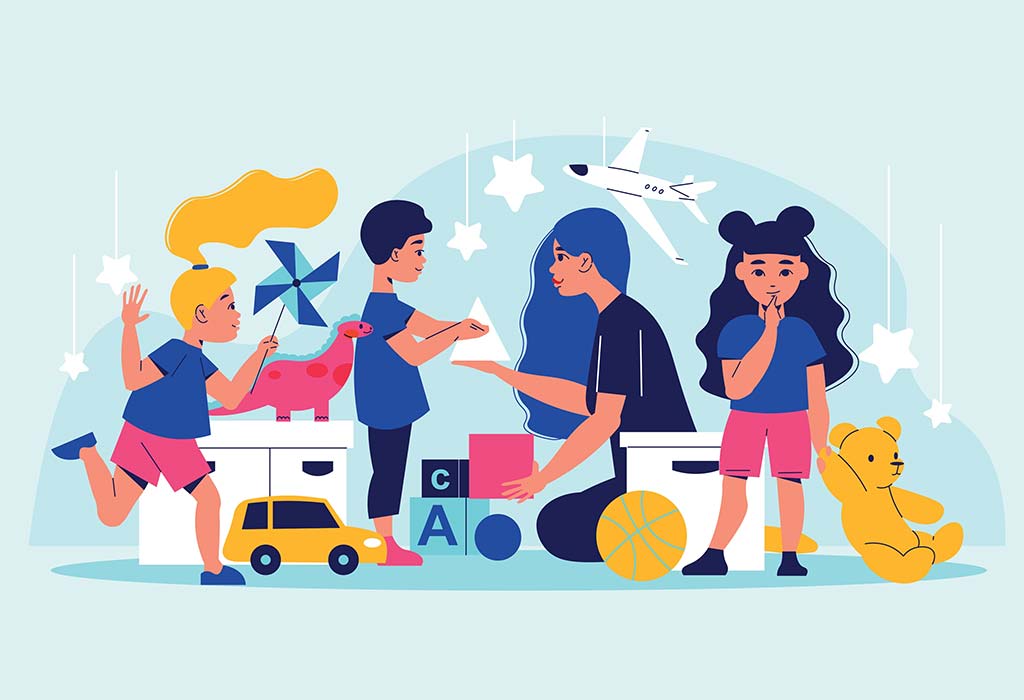 14. Garden Tools
For those who love gardening, a personalized set of gardening tools will only push them to prune their shrubs or work towards keeping their garden in immaculate condition.
15. Pullover or Jumper
A cozy, knit pullover or jumper will help your nanny stay warm on a cold wintry day. It is also an efficient gift that they will use well. Your nanny could just pull them on when she has to make that trip to drop your kids off at school or dance lessons.
16. Daily Journal Planner
Planning journals come in various shapes, sizes, and contents for those highly organized babysitters. You could even scout online for personalized ones to thank them for their work.
17. Bracelets
If your nanny loves accessories, then bracelets are a great gift. From pretty ones with dainty stones to personalized ones, you have various options to choose from.
18. A Bottle of Wine
Something that will never go out of style, except when your nanny is a tee tootler. Gift them a bottle of pure French wine that has been aged and is a beautiful blend of the best grapes.
19. Petite Purse
A wardrobe essential for everything from vacations, weekend errands to cocktail parties, a classic petite purse could be what they just wished for. Sturdy and timeless, your nanny will love it for the years to come. For a male nanny, you could invest in a pure leather wallet that they can carry everywhere.
20. Bath Bombs
It is no doubt that a nanny or babysitter needs a bit of pampering. A hot bath after a long day will help relax their tired muscles. Organic and natural bath bombs could then become a great gift.
21. Customised T-Shirts
A cute appreciation gift, a customized T-shirt with a funny message, would not seem silly. It will be great for your nanny to slip into after a hard day looking after your children.
22. Box of Chocolates
Who does not like chocolates, and which nanny would refuse a box of sugar that will liven up their spirits? A box of the best chocolate could be an excellent choice for the nanny who slogs and works hard to look after your children.
23. Books
If your nanny or babysitter likes to read, give them the books that are the top reads for the year. A lovely bedtime read to drift into a peaceful sleep is something that your nanny or babysitter will appreciate.
24. Watches
A classic watch with a timeless design is an excellent option for someone who has been with you for years and has looked after all your children. It is an ode to their dedicated effort.
25. Insulated Water Bottle
Always on the go, insulated water bottles will help keep their drinks at the right temperature. With insulated double-walled stainless steel, the bottle is a perfect choice for a gift they will use every day.
A nanny or babysitter undoubtedly is responsible for the peace in your life. If you can go to work without worries about what is going on at home, it is because of your nanny. One cannot measure the amount of effort they take in looking after your baby. It is not easy to fathom the patience that they invest in looking after your child and raising them as their own. One owes a lot of gratitude to such nannies, and it goes without saying that they need to be appreciated. So, show them how much you care by taking pointers from this list and picking a special gift for them.
Also Read:
Benefits of Hiring Live-In-Nanny
Best Babysitting Apps and Websites
What to Put On Your Babysitter Checklist