Daycare Centre for Children – Pros and Cons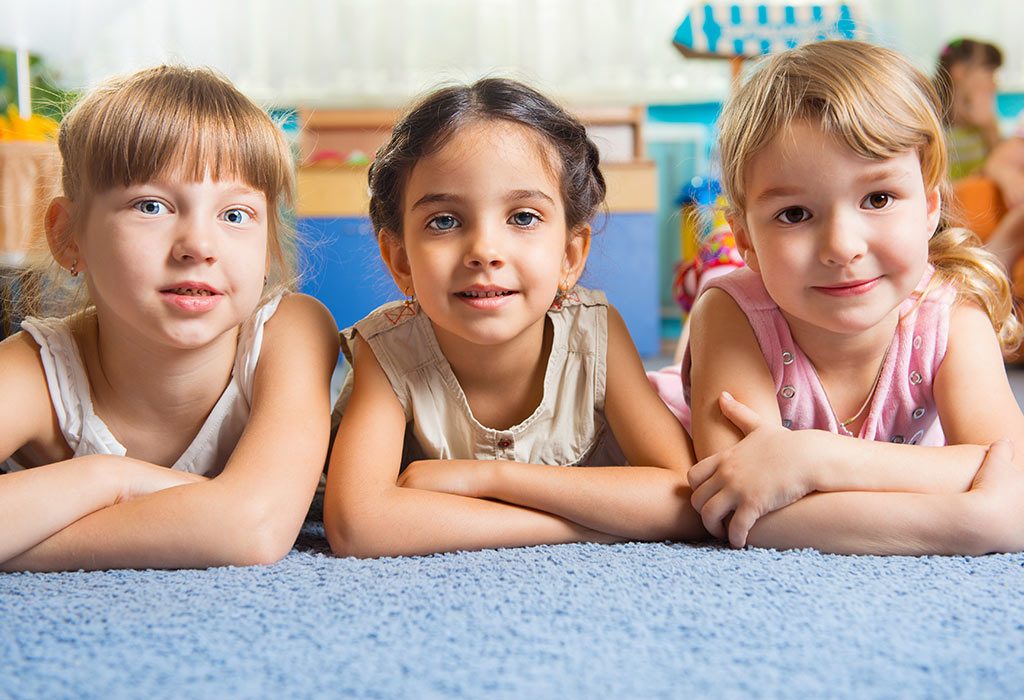 So, you have been enjoying motherhood to the hilt by spending time with your little one, taking care of him and tending to his various needs too. But if you are a working mom then this rosy period may have to end soon and you may have to go back to work.
The sheer thought of leaving your baby behind can be daunting of a mother. However, the daycare centre is a good option for parents, who due to work constraints or due to other reasons cannot be with their babies. In this article, we shall be discussing various advantages and disadvantages of a daycare centre and also various tips that may help you choose a daycare centre for your child.
What Are the Advantages of Daycare Centres?
Various studies have shown that children benefit greatly from going to a daycare centre and this holds true for babies and toddlers from 6 months to 4 years of age. Here are some advantages or pros of a daycare centre for children:
1. Kids Learn to Socialize
Daycare centre is a great place for kids to meet other kids, some of the kids may be of the same age and other may be younger or older. Your child will be interacting with them on a day to day basis, which may help him to master his socializing skills. You kid may understand and learn the art of making friends too.
2. Kids Learn to Follow Schedule
Though there may not be any formal education imparted at daycare centres, the various activities that are planned for the children are executed in a structured manner. Your kid may learn how to do things as per the schedule and this is amongst one of the many benefits of daycare for toddlers.
3. Kids Begin Learning at an Early Age
Daycare centres not only take care of your child but they also plan various activities for your kids. These activities help your kid to learn various educational concepts at a young age. There are many daycare centres that may adopt play and learn the concept. Therefore, the importance of daycare in child development cannot be undermined.
4. Smoother Transition to Formal Schooling
Kids who start going to daycare centres may find it easier to adjust to the formal schooling atmosphere. This is because by the time they are ready to go to a kindergarten they may already be aware of being with same age group children, follow a schedule and other such things that may make the transition easier for them.
5. Kids Develop Better Immunity
This is one of the many benefits of daycare for infants. Home is a protected environment and a safe place for your child but not exposing him to rowdy environmental conditions may not be good for your child's immunity. Daycare centre is a place where your kid would be interacting with many children. More the child gets exposed to various strains of flu and cold, better it is for his immunity.
6. Contentment for the Parents
Every parent wants to be with his/her child but due to various constraints, sometimes this may not be possible. Therefore, when parents leave their children in a trusted environment where they are assured that their baby will be taken care of and thus they may feel contented and happy.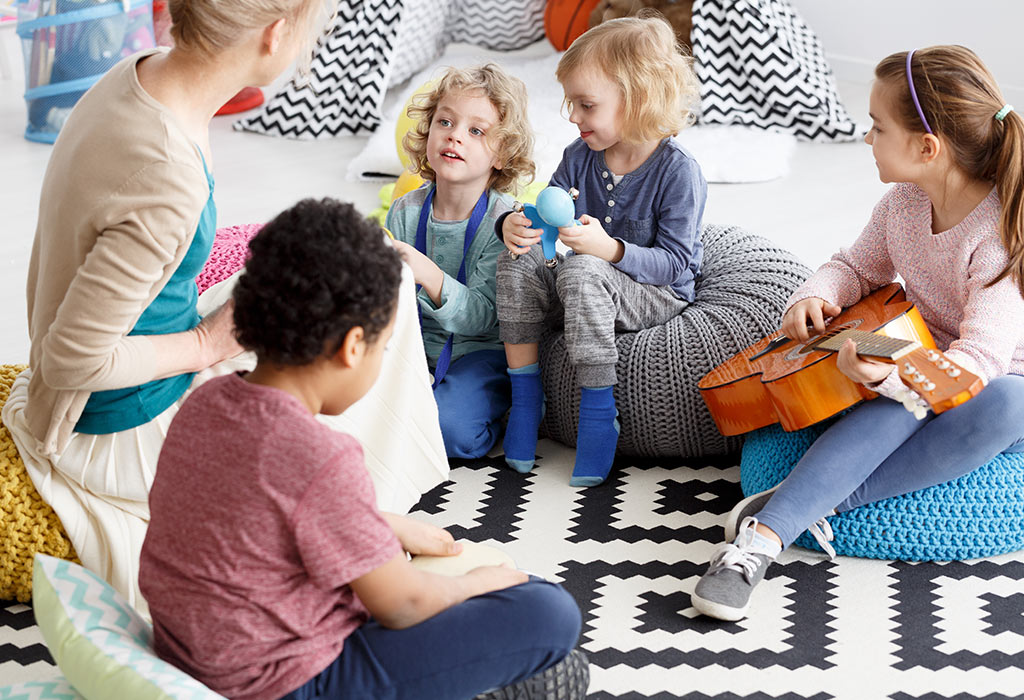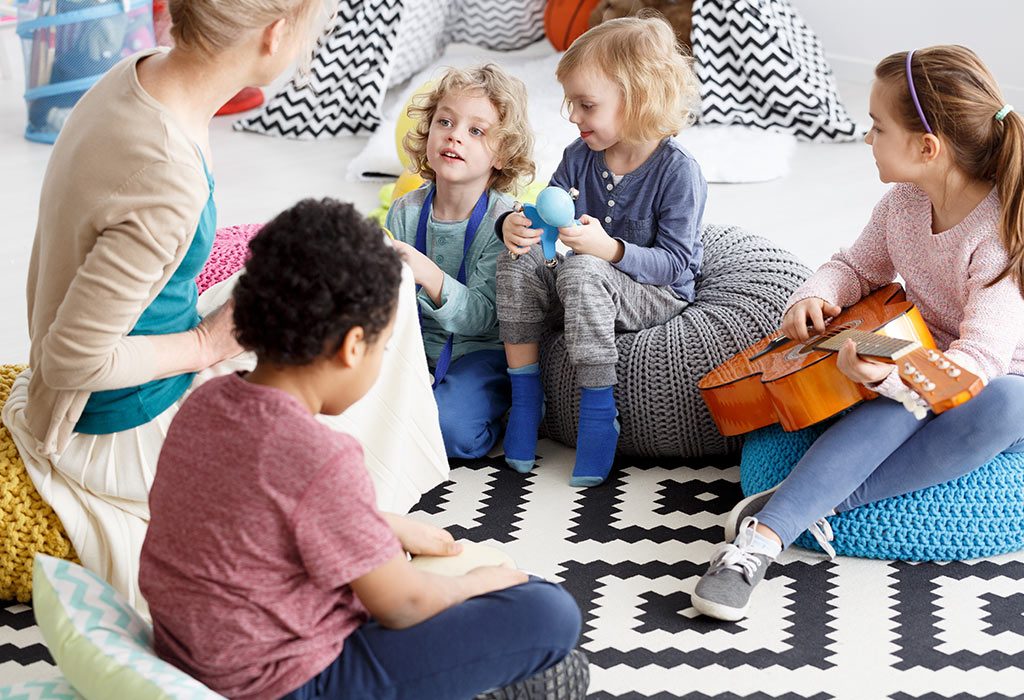 What Are the Disadvantages of Daycare Centres?
Daycare centre is a great option for your child, however, everything may have some pros and cons and the following are some of the cons or disadvantages of a daycare centre:
You may have to shed extra money for extended stay at a daycare centre.
Some daycare centres may not be functional on holidays; you may have to look for alternate arrangements.
Sometimes daycare centres may not permit a sick child.
Along with other things, your child may be sharing germs too. This means your kid more susceptible to catching various kinds of infections and diseases at a daycare centre.
Daycare is a place where kids from various families and backgrounds may come. Where your kid may be learning good things but he is also exposed to various bad habits of other children too. Your kid may pick up bad words or habits from other children.
Daycare centres follow a routine and sometimes your kid may not adjust well to it and it may create problems for you too.
Your child may be in a noisy atmosphere and he may not like it.
Spending time in a daycare centre provides for a less personalized experience in comparison to the services of a nanny.
The above-mentioned are some of the drawbacks that you may like to consider before you plan to put your kid in a daycare centre.
Things to Consider While Choosing Daycare for Your Child
Once you make up your mind on sending your kid to a daycare centre, it is important that you pay heed to the following aspects before choosing a daycare centre for your child:
Daycare centre is not only for taking care of your child; therefore choose the one that may involve your kid in doing various interactive and educational activities too.
Choose a daycare centre that may allow the flexibility of time and days.
It will be a great idea to opt for a centre that may be close to your house so that picking and dropping may become convenient for you.
Make sure you check the child-caretaker ratio before putting your kid in any daycare centre, the lower the ratio, better it is.
Make sure the centre is registered or licensed and follows the rules and regulations of a daycare centre.
There are many options for daycare facilities to choose from, you should choose the one best suited to your family requirements.
Sending your kid to a daycare centre can be a tough call for the parents to take. However, there are many good options available too. Make deliberate efforts in choosing the daycare centre for your little one.
Also Read: Importance Of Preschool Education