20 Fancy Goodie Bag Ideas for Kids' Parties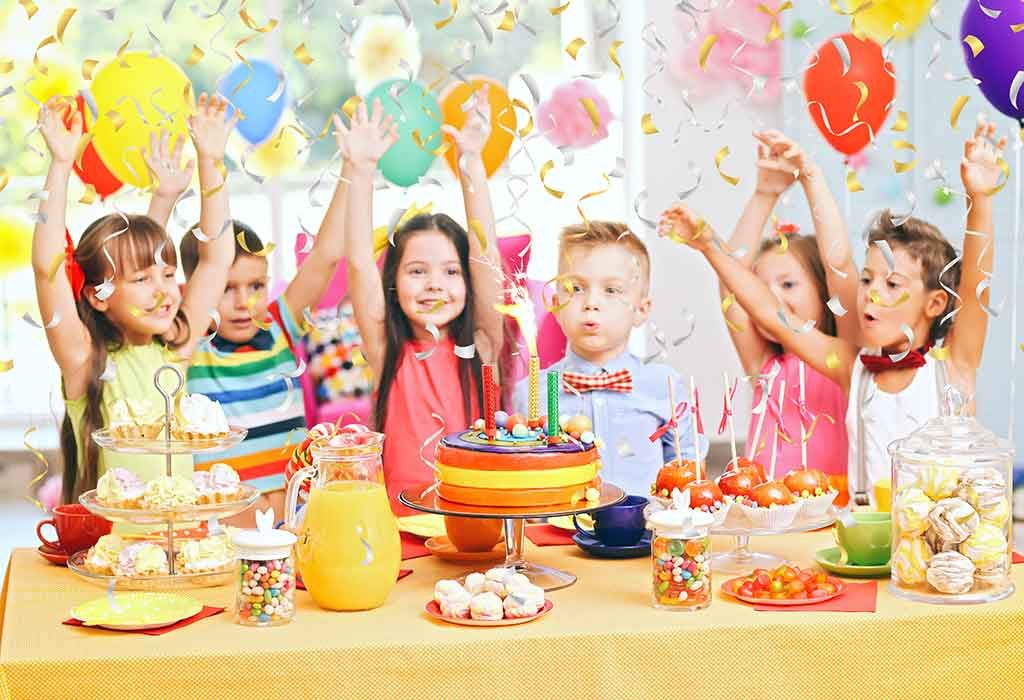 In this Article
Most parents are very enthusiastic about their child parties, from a birthday party to a Halloween party, and spend days planning for it. If your child's birthday party is coming, we're sure you must have taken care of every little thing – from your child's outfit to birthday party menu to decorations. You can now almost be a party organiser! Your child's birthday party will no doubt be a hit among kids, but not unless there's a tiny gift for partygoers. A goodie bag for your child's friends means that they will be content on their way out the door. But how to fill it? We'll tell you how! We bring you some affordable goodie bag ideas that kids will love!
Creative Goodie Bag Ideas for Children
Parents should never overlook the party favours for their kid's party. Making the perfect goodie bag for a child's birthday party takes a lot of effort and time but a creative goodie bag is worth the effort. Kids love a not-so-conventional goodie bag. So here are some creative and fancy goodie bag ideas for children's birthday party.
1. Delicious Snacks and Chocolate Goodie Bag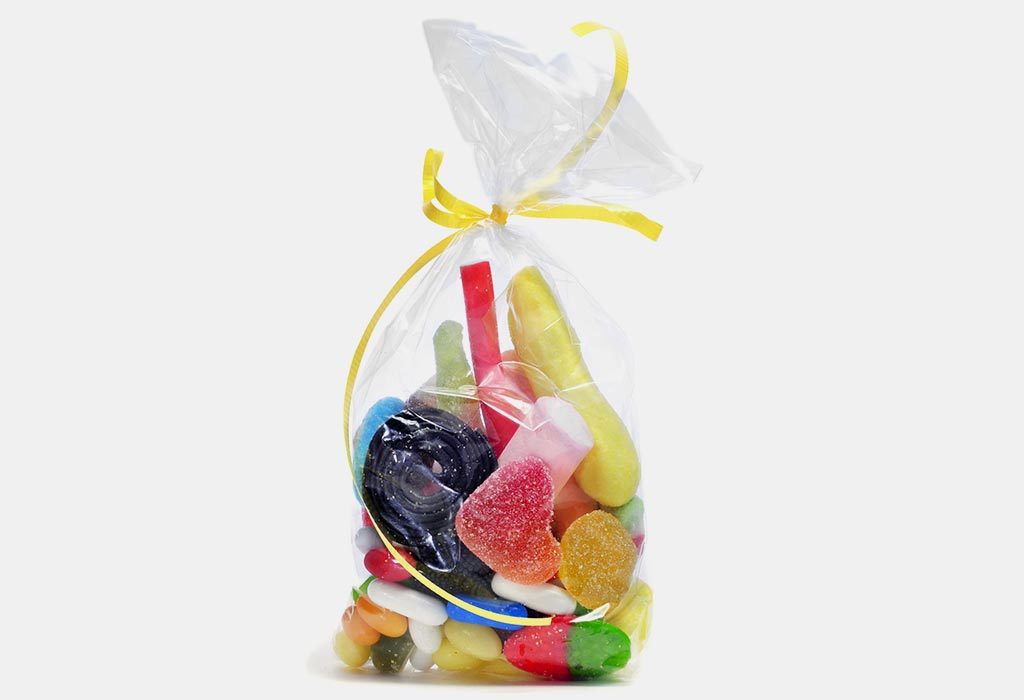 Children love chocolates and if you're running out of time to come up with creative ideas, you can make a goodie bag full of chocolates and snacks. To make these goodie bags, fill them with lots of treats like chocolates, marshmallows, graham crackers, popcorn, candies, gum, etc. and you'll be done in no time! Trust us, you fill so many options to choose from and you will never go wrong with this goodie bag for any party.
2. A Flower Pot Decorating DIY Kit
A DIY kit as a goodie bag will help children get creative and explore their innate talents. To make flower pot decorating DIY kit, take a goodie bag with flower designs on them and keep a flower pot decorating kit with some artificial flowers in it. Make more in a similar fashion. Kids can decorate the flower pot at their home and later use it as a planter or keep the artificial flowers.
3. A Puzzle Goodie Bag
Puzzles are a good way to keep kids happily engaged and work their minds. A goodie bag with a puzzle set or puzzle ball or a jigsaw puzzle and some chocolates in it will get children excited plus it will be a budget-friendly option for you!
4. A Wind Up Toy Goodie Bag
Parents are always confused about what to give to young ones as party favours. They are too small to eat chocolates, etc., or make any craft. So if you're celebrating your little one's 1st birthday party, give them a goodie bag with a wind-up colourful toy. Little ones love to play with wind-up toys and a new one is always appreciated.
5. A Tool Kit Goodie Bag
Children love to pretend to be grown-ups and play with tool kits. You can make them feel like a grown-up, by gifting them a tool kit. Make cute little goodie bags and keep plastic tools in them. However, make sure that the tools are harmless and do not have pointed edges.
6. A Camping Goodie Bag
A camping goodie bag for your child's friends will make your child's birthday memorable for them. You can fill in the goodie bags with small flashlights, bug magnifiers, roasting sticks, small journals, marshmallows, crayons, etc. Kids love the idea of camping in their backyard, so this will make for a perfect party favour.
7. A Cute Dinosaur Goodie Bag
Dinosaurs cartoons have made dinosaurs pretty popular among kids and children love to receive dino toys. So how about making dinosaur goodie bags for partygoers? And trust us, it's very easy to make! Take small bags with dinosaur prints on them and fill them with dino toys, dino gummies, dino tattoos, or dino egg kit.
8. A Magical Goodie Bag
For making magical goodie bags, take colourful goodie bags and fill them with magic kits or magic trick sets with paper magician hat, goggles, and more such items.
9. A Shark/Fish Goodie Bag
For making attractive shark or fish goodie bags, take small goodie bags and fill them with shark/fish toys, shark lollipops, shark gummies, or colourful gummy fish.
10. A Beach Goodie Bag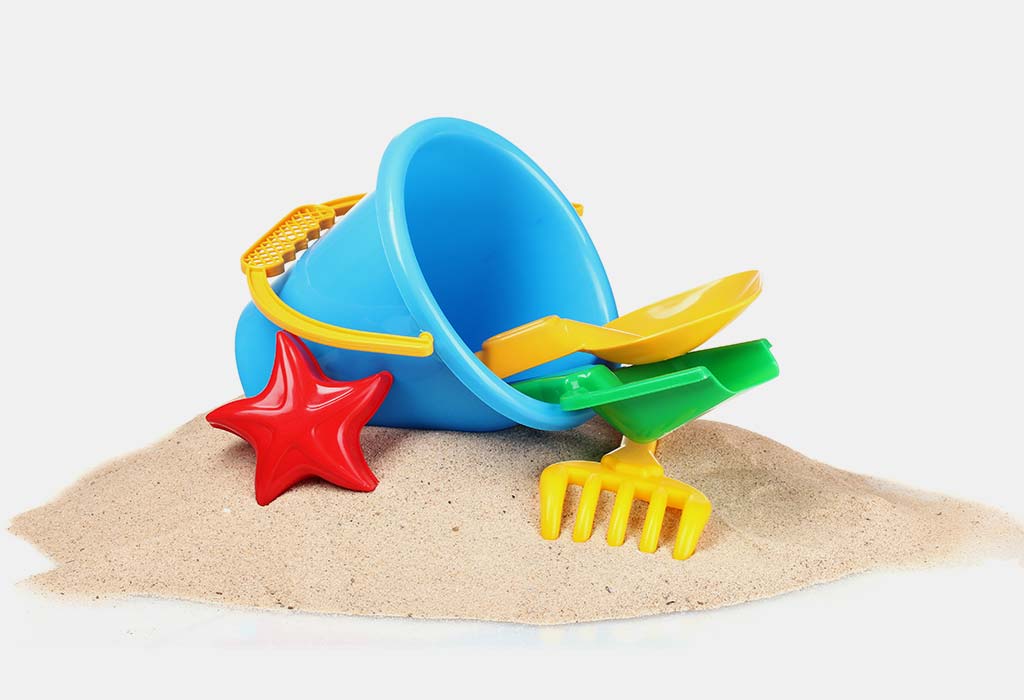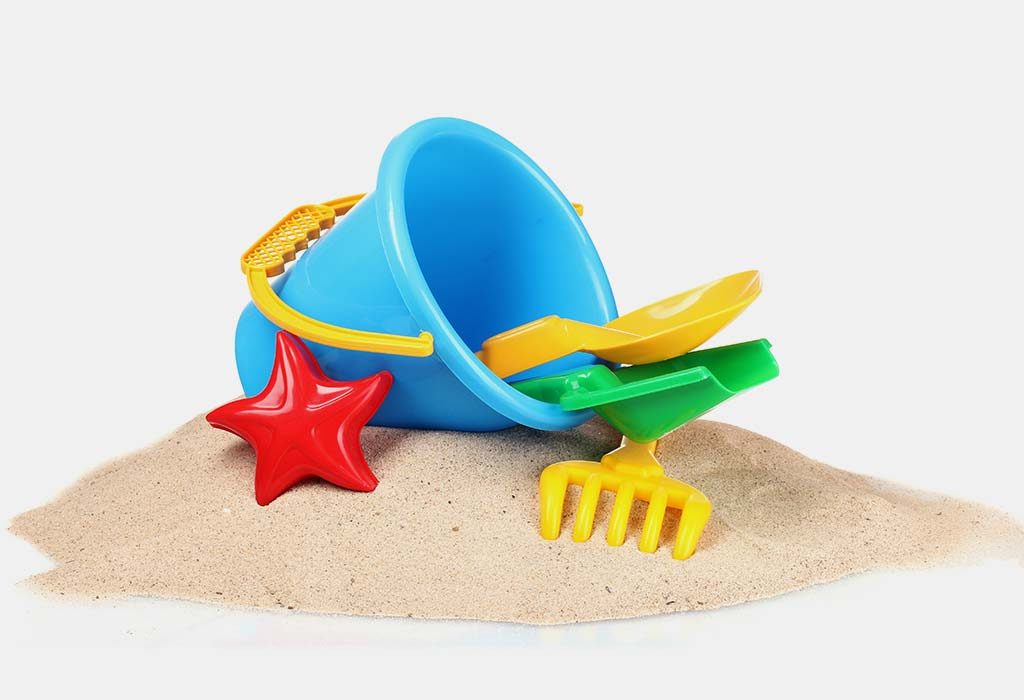 Why not make the beach pail as your kid's party goodie bag? Get small bright-coloured beach pails, and fill them with beach shovels, beach balls, sunglasses, bubble wands, silly straws, and water squirters.
11. A Prankster Goodie Bag
Childhood is all about fun and pranks, so what better party favour than a silly prank goodie bag! Surprise kids with a whoopee cushion or any other wonderful gifts that would serve as pranks.
12. An Educational Goodie Bag
Make learning fun by gifting educational goodie bags to your child's friends. You can get storybooks, fun fact book, or puzzle games and place them in a nicely decorated bag. This will make both the child and his parents happy.
13. A Bubbly Goodie Bag
If want to make your child's birthday memorable for his friends, give them bubbly goodie bags as a thank you gift. Add enough and more bubble tubes in each goodie bag and some bubble gums too and we're sure kids will go out the door happy and content.
14. A Wood Craft Kit Goodie Bag
When you want to give something fun and creative, give a woodcraft kit as a party favour. They come in different designs and kids can make fun things from the kit with their parents' assistance.
15. A Cuddly Goodie Bag
Every kid loves soft toys and can never have enough of them. So if budget is not a constraint for you, you can buy cute little soft toys for kids as a party favour.
16. A School/Art Kit Goodie Bag
Gifting a goodie bag filled with school/art supplies is a good option as children can never have enough of them. Get cute goodie bags and fill them with colourful erasers, pencils, pens, colours, a notepad, drawing books, stickers, bookmarks, etc.
17. A Dress-up Goodie Bag
Children love to dress up as a princess and pirates. So what better thank you gift than a goodie bag filled with dress-up supplies such as temporary tattoos, tiaras, fake moustaches, eye patches, etc., to help them entertain themselves.
18. A Rainbow Goodie Bag
Gift the kids a colourful rainbow goodie bags and see them get excited about the content of the bags. Take a light blue bag, add a rainbow-coloured bow or ribbon and fill it with colourful unicorn toys, rainbow lollipops, rainbow stickers, rainbow candy belts, etc.
19. A Halloween Goodie Bag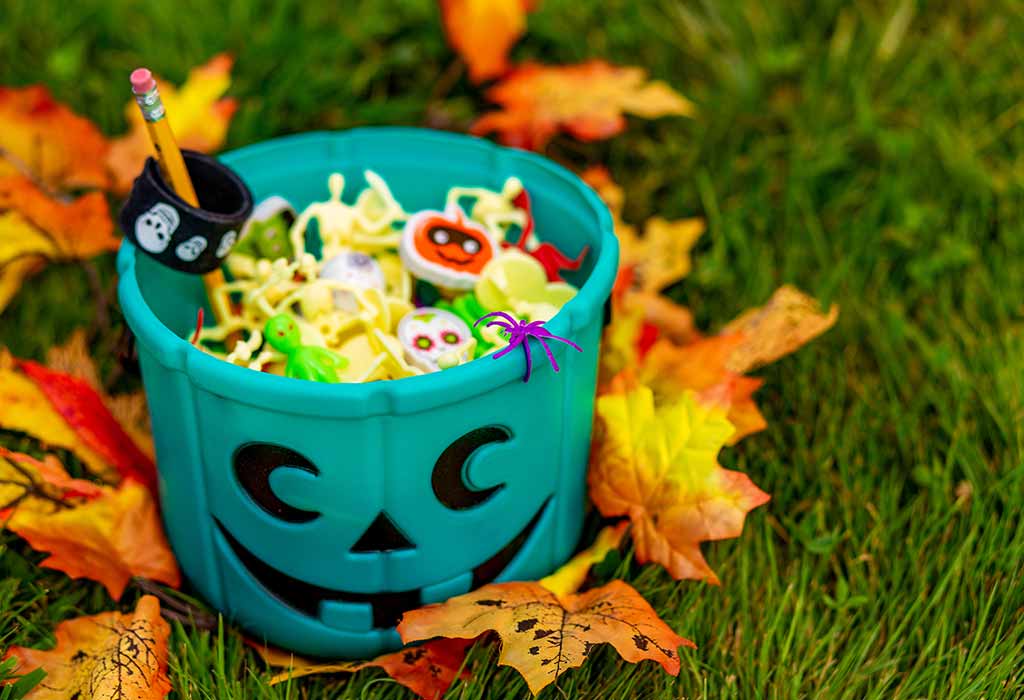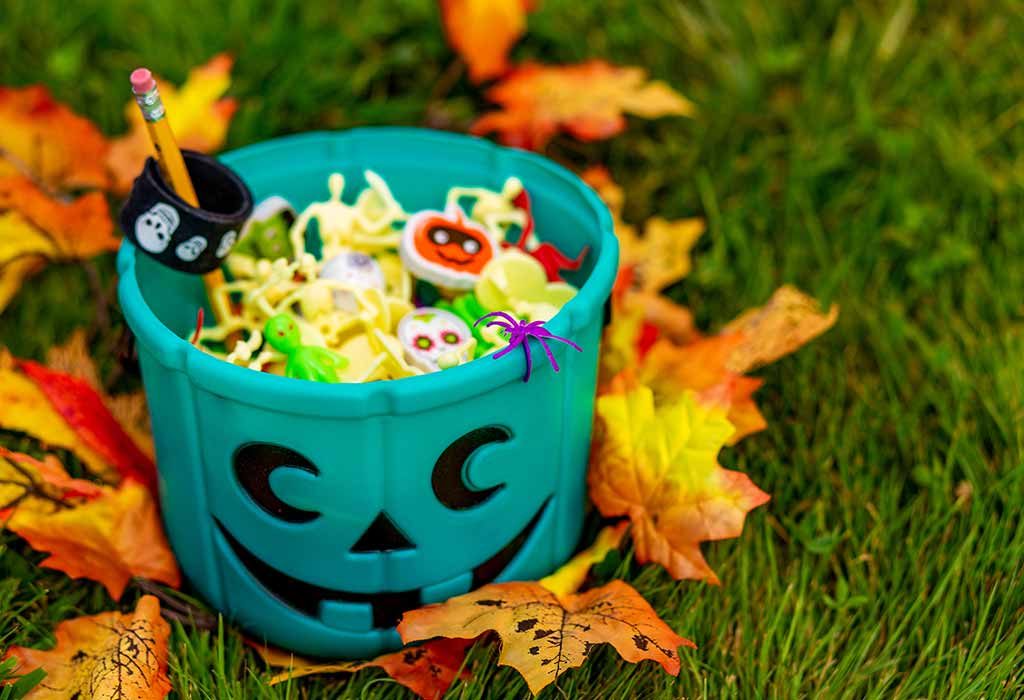 You can gift a Halloween goodie bag at a Halloween party or even at your child's birthday party, i.e., if your child's birthday is around Halloween time. Make goodie bags (you can use small buckets here) with pumpkin prints on them and fill them with some Halloween celebration items such as slime, monster party hats, googly eyes, ghost balloons, some treats, etc.
20. A Grow-Your-Own-Plant Goodie Bag
Teach the young kids to grow flowers and vegetables by gifting them a grow-your-own-plant goodie bag. Add a packet of flower or vegetable seeds with a packet of soil and complete planting instructions and nurture their green thumb.
These were some idea for fancy goodie bags for your child's parties. Do consider them and send your child's friend home with a smile on their face. A well-thought goodie bag also ensures their parents are also happy. It is also the best way to show your appreciation to your child's friends for coming to the party.
Also Read:
Unique Return Gift Ideas for Children
Interesting Indoor and Outdoor Party Games for Children
Fun Party Game Ideas for Children