19 Best Baby Birth Announcement Ideas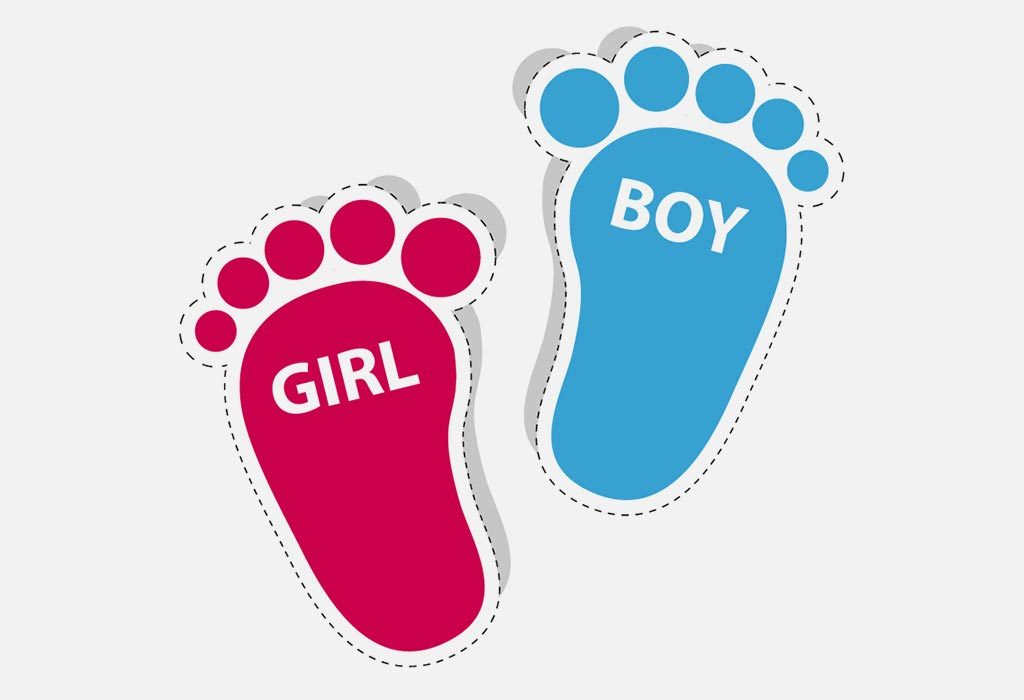 The day your little one arrives and meets you in the real world is a special moment no parent wants to miss, and the same goes for your family members and friends too. Letting your social and personal circles know about your baby's arrival is a great way to make some memories and spread the good news.
Creative Ways of Announcing Baby's Birth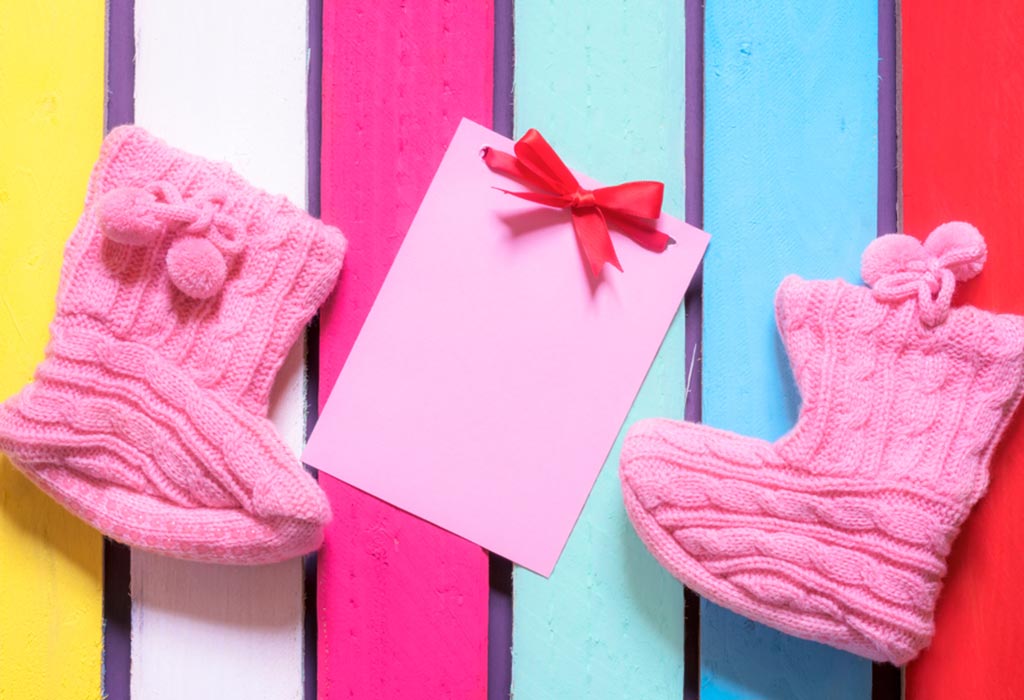 We are in the age of a digital revolution, and no longer do we rely much on phone calls and text messages. If you've got your creative mojo up and running, then here are a couple of ways to announce your baby's birth. Don't just read the below but try it as well.
1. Start Blogging
Get a simple DSLR camera, get snappin' and post those up on your personal blog. Heck, make a special baby blog for your little one and add your cherished ones to your mailing list. Keep the blog updated on your baby's growth progress and developmental milestones, even after birth!
2. Go Paper
If you'd love to give your friends something physical, then paper flyer announcements are a wonderful way to do just that. Handmade cards printed in bulk and distributed are an option you could try if you're going the digital artsy route. If you're going traditional, trying using origami bits and pieces, handmade crafts, and mail those gems to your special few. Your well-wishers will absolutely adore them and don't forget to attach a couple of photos too.
3. Try Candy
If you love the idea of stamping chocolate bars with your baby's details or labelling their wrappers with birth statistics and vitals at least, then this one's a total hit. Reach out to a gourmet candy store nearby and ask the confectioner whether they take custom orders. Some of them may be willing to stamp chocolate bars plus fill up the wrappers at an extra price, and if you're short on your budget, there's always the DIY option.
4. Doodle it Out
Are you artsy and creative? Why not make greeting cards with doodles of your little one sketched around the photo. Maybe you can even add some flair to it and bring some originality by drawing on top of your little one's image in Photoshop and transforming him/her into a newborn popstar!
5. Press Release
No, we're not talking about going headlines, we're making our own. Get some grey-paper, a nice printer, and if you know how to design your own infographics, then that's even better! Throw in some typography, choose your fonts, and rearrange your text in a way that represents a newspaper article with the photograph of your baby at the top. You can add the details of your little one's birth, height, and weight in the article and narrate your story about his arrival and all the fun little parental adventures you went through before he bumped into your life.
6. The Box Confetti
Take a nice gift-wrap style box and make a paper confetti collage of your little one's photos and details by stringing them together. Design it in a way such that the confetti pops out of the box as soon as someone opens it. It's a wonderful way to make a timeline of your baby's birth, vitals and other statistics.
7. The Fugitive
Remember those criminal mugshots in the news after those fellows do their jail time? It's time to add a spin to that concept and bring a creative touch to it. Take a front-shot and a profile view of your little one. Dress him in up a striped jumpsuit and use photoshop to mask out the photo and turn it greyscale. Now, use the shape tool to make a box, write down details in a jail-like font and wrap it up by adding his height to his body like those scales you see (in inches).
8. Comic Book Hero
If you love comics and babies, then we have something in common. Take a page out of your favourite comic book and replicate the layout in Photoshop. Paste your baby's pictures in the panels and make sure to take different-angled shots of your little one. Add speech bubbles and lower-thirds for adding their birth details and throwing in some funny/witty comments.
9. The Hand
If you'd love to create a baby birth announcement that will span and be the hot trend of generations, then place your hands on top of one other with your little one's hands at the very top (from big to small hands, basically) Take a close-up photo of the hands and share it on Instagram, Twitter and Facebook for a stellar baby birth announcement!
10. Social Photo Album
If you're a huge fan of Facebook, Instagram, Twitter or Pinterest, you can create a creative photo album or collage of your little one and spread the announcement online. You could make a photo collage to get a snapshot of the entire moment.
Essential Birth Announcement Information that should be Included in The Card
Whether it's a fancy birth announcement or something hinging on the creative edge, everybody will ask you questions if you don't include the little details in them. Here are some essential birth announcement information that should be included on the card-
Introduction – Whether it's a boy or a girl, show off your baby's personality or face by writing an adorable message that will bring a smile to others.
Parent's Names – Make sure to add the full names of the parents in the announcements. If you have siblings, then remember to not leave them out of the post since they wouldn't want to miss it!
Baby's Full Name – Avoid short names or nicknames. Make sure to write down your son/daughter's full name since you're introducing them to the first time. Keep that formal and mention the complete name. No acronyms and such.
Baby's Birth Date– Many parents and well-wishers will want to know about the day your little one was born on. Make sure to include the time of birth alongside the date in your announcement like – "Born on December 26, 2018, at 6:58 AM."
Baby's Weight And Height – Your loved ones will want to know the baby's birth weight and length. Although these are optional details, it's a good idea to always include them in your birth announcements.
Baby's Gender– Is it a boy or a girl? If you're giving your little one a name, make sure to specify the gender in the baby birth announcement, especially if it's a unique one or gender-neutral like Emerson, Devin, Dylan, Cameron, etc.
Photo – Adding a photo of your little one in the baby birth announcement is a definite no-brainer. Include family details and whatever else you want to add to it. A picture is worth a thousand words and a million smiles and always remember to add it to your announcements to make them extra special.
Birth Announcement Wording Ideas
Most parents like to go the informal route. Birth announcements are designed to convey your family's personality and share your bundle of joy with the world. Here are a few birth announcement wording ideas and examples for your reference. Feel free to tweak any of these and make your own variety.
1. Chalk Announcement
Writing down your baby's name on a chalkboard-style format with the height on the right-hand side and weight below his photo is a cool way to word your birth announcement. The chalkboard literally looks like a postcard this way.
2. Facebook Wording
If you're wondering how to announce baby birth on Facebook or want an informal way to get the word out, then here's how you create your birth announcement wording on the social media platform-
It's official-[Baby's name] has arrived on [date] at [time]! Drop by and meet him some time, he'll love it!
[Pounds] of joy and [length] of love, [Baby's name] has arrived on [date] at [time]! Visit him and say hello!
You can take this a step further by sending a baby boy birth announcement text message or SMS (for the baby girl) if you want to. Keep your Facebook baby birth announcement wording message casual and simple for a quick update.
3. Holiday Wording
If your baby's born around the holiday season, then here are a few birth announcement wording ideas that will bring you and others joy-
Tis, the season of love, meet our wonderful little love bug [Baby's name] and greet him this winter!
A happy new year and a happy new baby! Meet [Insert baby's details].
Santa brought our Christmas presents! [Insert baby's name and details]
4. Special Baby Announcements
Here are a couple of unique baby birth announcement wording ideas for the sudden surprise-
Snuggly and simply silly. Meet the cutest and cuddliest member of our family.
A new smile, a new child to love and a new cheek to kiss. Our hearts are brimming with joy as we announce the birth of [Baby's details].
Both of the above are great baby boy birth announcement wording ideas and work just as well for baby girls.
5. Hilarious Birth Announcements
Why not turn parenthood challenges into comedy and tons of frolic and fun? Here are some birth announcement wording ideas that will make other parents surely relate-
Tons of poop, cries and messy diapers. This is what #blessed means when that little face simply melts you away. Introducing.
Wanted – for stealing [parent's names] hearts. Call [insert phone number] to contact.
Shit just got real. Meet the new pooper in the family, [Baby's name and details]
6. Themed Birth Announcements
Got some favourite characters, TV shows or Disney-specific themes in mind? Try out these cool birth announcement ideas for a fun time-
The force awakens (all night long). Meet our new Jedi, baby's details.
Meet the New Saiyan on Earth. San Baby [insert baby's name and details]
[Cast Harry Potter Magic Spell] Baby Zachary is here! [Write down baby's details]
7. Baby Girl Birth Announcement Ideas
Looking for sweet and adorable ways of announcing newborn baby girl? Don't worry; these announcement wording ideas will keep you covered-
Bless the heavens for little girls. Introducing our daughter…
Welcome to the world, oh sweet one! Introducing our daughter…
8. Superhero Announcement Wording
Take a photo of your angel and sketch on top with a Photoshop brush a cape. Add some pizzazz by highlighting his arms and legs and writing down words like "Super arms" and "Magic Legs" etc. Write down your baby's stats, health and details on the side as a visual bar. Think RPG. If you want, you can add typography and cool backgrounds to your edits, like your little one in a war zone or a fantasy landscape. Make it fun, make it original and definitely make your baby a superhero. Everybody will love it, and it's a perfect baby girl birth announcement wording idea too.
9. Twin Birth Announcement Ideas
Double the joy, double the fun. If you're having twins for the big day, here are a few twin baby birth announcement wording ideas that will break the ice and make it an infectiously happy occasion.
The more the merrier. Meet our double trouble duo, babies details…
Meet the Wright Brothers of the 21st Century. The next famous twins, our boys….
Your baby birth announcement should be interesting and catchy enough to spark some joy and mesmerize others when the big day finally arrives. Try out the above ideas, make some tweaks and most importantly – make them your own. You could also try going for traditional birth announcements or religious ones by adding scriptures to your birth announcements.
We hope these got your creative juices flowing and always remember to have fun throughout the process. After all, it is for a happy occasion!
Also Read: Naamkaran of Your Newborn Baby
?>