17 Must-Have Books for 3-Year-Old Children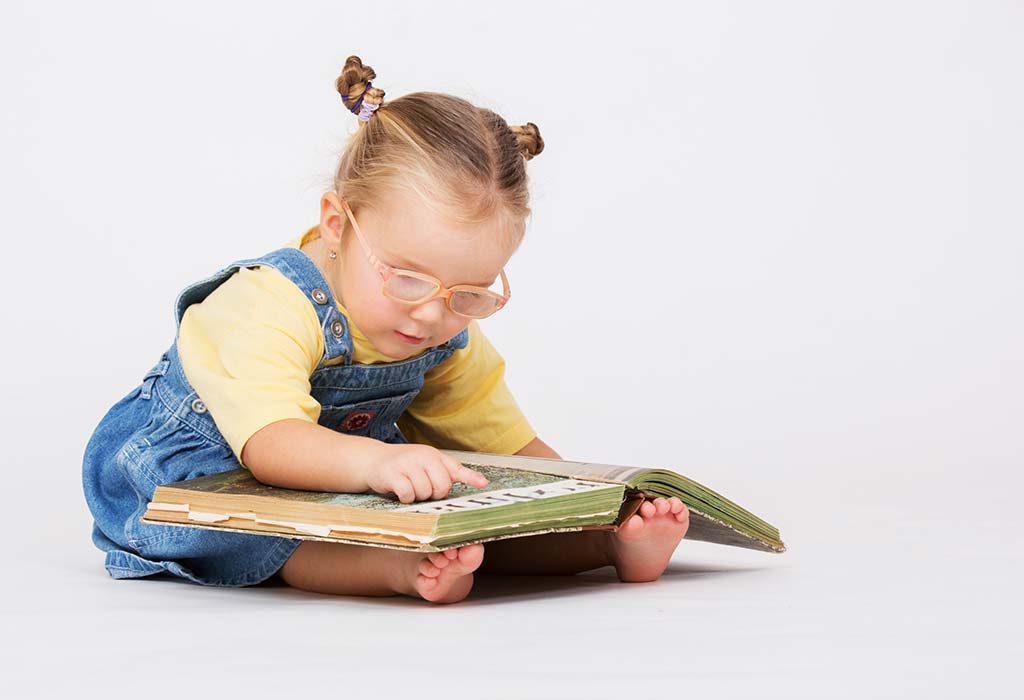 In this Article
Reading is an amazing way to teach preschoolers how to see and understand the world around them. If you're itching to boost their imagination or creativity while expanding on their literacy skills, then reaching out for those picture books is a good move.
Here are some recommendations on what the world of books offers for you little 3-year-old.
Awesome Books That Every 3-Year-Old Should Have
We've carefully reviewed and collated a list of the best books for 3-year-old kids. From storybook ideas, non-fiction books, and educational ones, there's something to suit your 3-year-old. Take your time, browse through our list and choose the best one for your little one.
1. Dragons Love Tacos
Dragons Love Tacos is a funny book on how dragons literally love tacos. Give them salsa, and they'll be spitting fire in no time.
Author: Adam Rubin
Adam Rubin is the one who created bestsellers like Secret Pizza Party, and Robo-Sauce is back in action. Dragons Love Tacos 2 is the sequel which you kid is sure to love!
Why It Is Good
It's a tale about funny dragons who love what they eat – tacos. The jokes and delicious reads help your kids expand their sense of humour and vocabulary both.
2. The Story of Ferdinand
The story of Ferdinand is about a non-violent bull who smells flowers instead of picking fights and locking horns.
Author: Munro Leaf
Munro Leaf is a recognized children's published author in the American writing world.
Why It Is Good
We love this book because it changes the way young minds deal with difficult situations.
3. The Wonderful Things You Will Be
The books has all the lovely things several parents like you think about their children. This is one of the most beautiful books for 3-year-old boys and girls out there.
Author: Emily Whitefield Martin
She is popular for her imaginary themes in her children's storybook publications.
Why It Is Good
It's good because the book exposes your child to new ideas and sweet emotions through rhythmic rhyme.
4. Go, Dog. Go!
Repeated questions and a lot of rhyming add fun and frolic to this gorgeous interactive book. It is perfect for nap time and leaves readers of all ages jumping in delight.
Author: P.D. Eastman
P.D. Eastman has left his audiences coming back for more since his first book Sam and the Firefly. He has authored many Random House picture learning books for 3-year-olds, including titles like The Best Nest and Are You My Mother?
Why It Is Good
It's one of the top-selling picture books for 3-year-olds learning to read. The funny cartoons with interesting text make it an enjoyable read.
5. The Monster At The End of This Book
If you want to introduce your kid to suspense, then this is a good picture book for him. Your favourite fuzzy and adorable characters from the TV Series Sesame Street are featured in this.
Author: Jon Stone
Jon Stone was an American lead writer for the original TV Series Sesame Street. He brought characters to life from his pages like the Cookie Monster, Oscar the Grouch, and Big Bird.
Why It Is Good
We love this book because Grover builds the suspense by telling the readers not to turn the pages, but if you do, you are in for a delightful surprise.
6. The Incredible Book Eating Boy
It's the story of a boy who likes books, but he doesn't read them, he eats them! What's more interesting is that the more he eats, the smarter he gets.
Author: Oliver Jeffers
Oliver Jeffers is a notable visual artist who is well-known for his charming illustrations and picture books published for children by HarperCollins UK.
Why It Is Good
Your kids will develop a joy for reading, and we love it because of how it inspires them.
7. Richard Scarry's Best Word Book Ever
Considered a classic written by Richard Scarry, this book has been recommended by many parents and has been a huge hit for over 50 years. It teaches kids basic vocabulary and has sold over 5 million copies since its initial release.
Author: Richard Scarry
Richard Scarry is one of the world's most beloved Children's book authors. Millions have spent hours living through his worlds of colourful tales and joyous experiences.
Why It Is Good
It's a good book because it teaches essential vocabulary to preschoolers. And, it's very easy to follow along.
8. All By Myself
All By Myself is a wonderful top-rated book that shows kids the joy of independence. From tying his own shoes to riding on his bike, the Little Critter's adventures will leave your kids giggling and feeling inspired.
Author: Mercer Mayer
Mercer Mayer made his debut in 1966 and has since authored various children's picture books.
Why It Is Good
This simple book on independence will inspire your kids to take small steps into finding their way to be independent.
9. The Little Engine That Could
The Little Engine That Could is an award-winning American picture book that teaches kids the value of optimism and hard work.
Author: Watty Piper
Watty Piper is the editor of Platt and Munk and has authored many children's books released by that publishing house.
Why It Is Good
The theme of this book is to keep trying until you get there. It builds confidence and children learn that hard work coupled with optimism always pays off.
10. Where Do Diggers Sleep At Night?
Kids are familiar with the bedtime ritual of tucking away their dump trucks and toys before going to bed. This book shows them how monster trucks and their parents do the same. It's a fun read.
Author: Brianna Caplan Sayres
Author of the famous picture book published by Bloomsbury, Tiara Saurus Rex, Brianna Caplan Sayres has captivated hearts and made many childhoods memorable.
Why It Is Good
Kids who love tractors and monster trucks will love reading this before they've been tucked away into sweet dreams.
11. Ada Twist, Scientist
Ada Twist, Scientist is one of the most recommended books for 3-year-old girls because it breaks stereotypes and encourages the fact that girls too can be curious, explore their surroundings, and become scientists.
Author: Andrea Beaty
Andrea Beaty is a children's book author who was nominated for Goodreads Choice Awards Best Picture Books.
Why It Is Good
It's a fun book for preschoolers and has stories of Ada Twist doing cool science experiments.
12. The Giving Tree
The Giving Tree is a heart-warming story of a tree who helps others by selflessly giving away its fruits, leaves, and wood.
Author: Shel Silverstein
Shel Silverstein is an American children's book illustrator who has authored The Giving Tree.
Why It Is Good
The picture book highlights the caring bond between a tree and a boy.
13. The Gruffalo
When a mouse creates an imaginative creature to ward off his enemies, what do you think happens when he meets the creature?
Author: Julia Donaldson
Julia Donaldson is an English playwriter, children's book author, and performer who is best known for her popular rhyming style in stories.
Why It Is Good
The Gruffalo has a unique reading style of short rhymes with repetitive reading structure. This is what makes it a very popular read.
14. Blue Hat, Green Hat
It's a creative educational book that teaches kids how to identify and distinguish between different colours. Funny animals wear the wrong outfits in this hilarious title and chaos ensues.
Author: Sandra Boynton
Sandra Boynton is an American songwriter and children's book author. She has written and illustrated over fifty titles for adults and kids and has also produced five music albums.
Why It Is Good
It teaches kids the basics of matching colours and develops a keen eye for aesthetics through pictures.
15. Danny and The Dinosaur
Danny and the Dinosaur is a popular picture dinosaur book for preschoolers. When a young boy Danny's wish comes true and the Dinosaur comes to life in a museum, fun follows.
Author: Syd Hoff
Syd Hoff was a celebrated children's book author with his own TV show on CBS too.
Why It Is Good
It's a good book because it has many read-aloud songs inside it, thus making it the best interactive book in the dinosaur department.
16. The Snail and The Whale
It's a fun picture activity book that narrates the friendship between a whale and a snail. The whale helps the snail travel across oceans while the snail helps him out in his own way too.
Author: Julia Donaldson
Julia Donaldson is an award-winning children's book author with over 65 million books sold in her name worldwide. She was born in London and also wrote fiction.
Why It Is Good
There's adventures, comedy, and lots of learning. What can we say? We love it!
17. The Very Hungry Caterpillar
It's a colourful picture book that describes the metamorphosis of a caterpillar into a butterfly.
Author: Eric Carle
Eric Carle is an American writer of children's books. He also designs and illustrates children's books. He won the Children's Literature Legacy Award in 2003.
Why It Is Good
The fusion of multiple educational concepts such as metamorphosis and interesting holes in the pages depicting the caterpillar's adventures– all of these make this book a memorable experience for young children.
We hope you enjoyed our unique collection of children's picture books. Which one is your child's favourite? Tell us in the comments section below.