15 Healthy and Tempting Finger Foods for Toddlers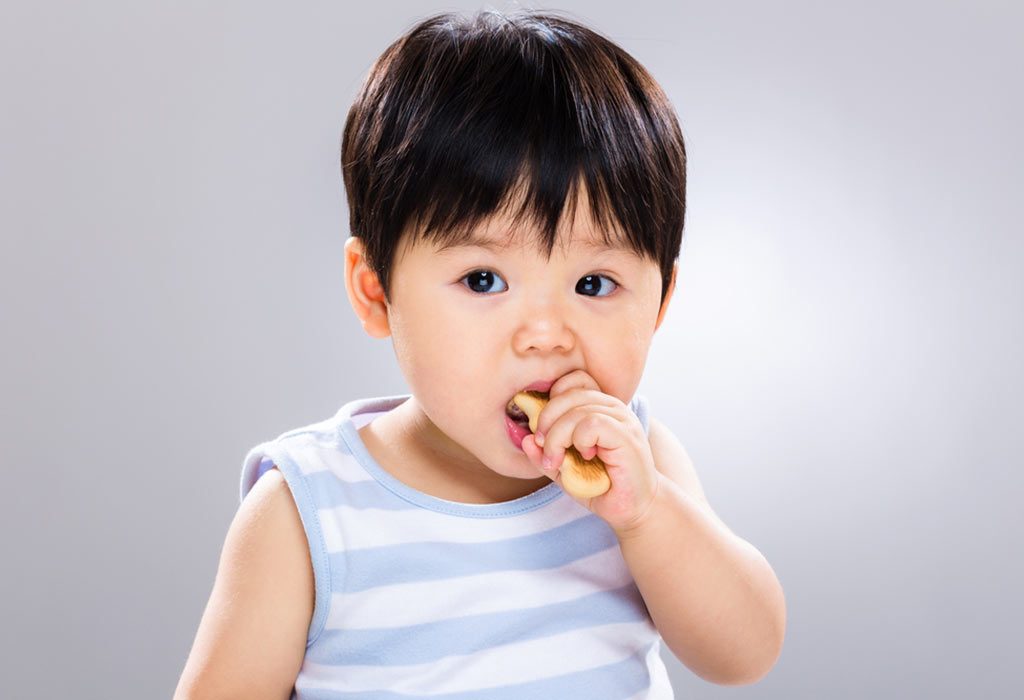 Toddlers are at that age where they simply do not want to sit in one place while eating. They are too busy exploring everything; their food included. Anything and everything causes them to become distracted and lose interest in their food. Playing with their food actually helps children to develop and give them the chance to examine the different textures, tastes and colours of the food. In this situation, finger foods are the way to go!
Video: 10 Simple and Healthy Finger Food Ideas for Toddlers
15 Delicious Finger Foods That Your Toddler Will Enjoy Eating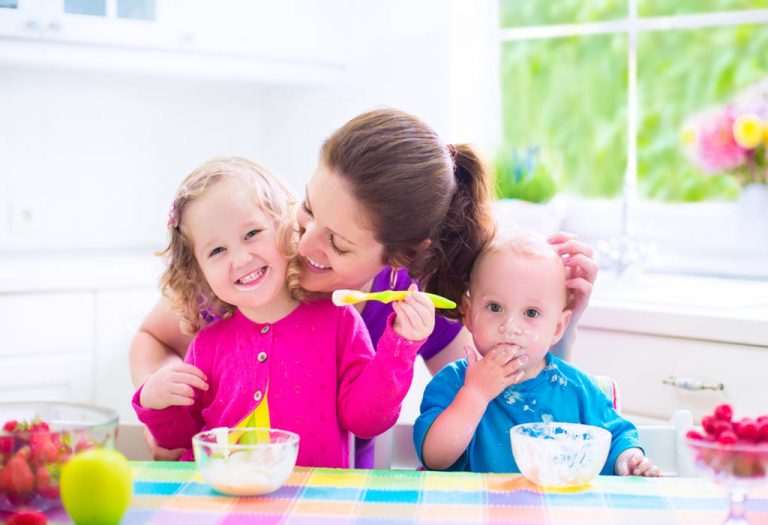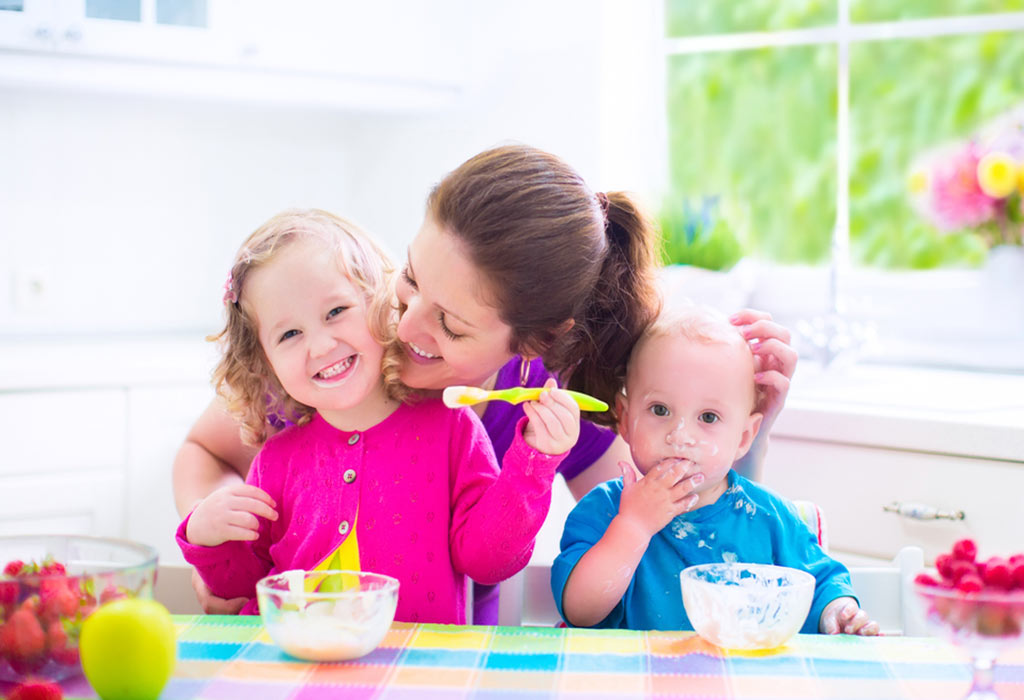 There are plenty of healthy options for you to choose from. Fruits and vegetables are not just healthy and colourful but can be prepared in a way that makes it easy for your child to pick up and eat without much difficulty. There are many easy to make recipes that will make it fun for your children as they explore the world of food. Here are some simple and healthy finger food ideas for toddlers:
1. Steamed Veggie Salad
A soft and nutritious treat.
What You Will Need:
Steamed seasonal vegetables chopped into bite-sized pieces
Salt
How to Prepare:
Mix the vegetables and season with a little salt. Can be served on its own or with a side of meatballs and mashed potatoes.
2. Scrambled Eggs
Loaded with protein, it will help in muscle formation, stronger bones and healthy growth.
What You Will Need:
One egg
Milk
Half tomato finely chopped
Oil
How to Prepare:
Beat the egg with a teaspoon of milk. Add the tomatoes and salt. Heat one teaspoon of oil and pour the mixture into the pan. Mix as it cooks.
3. Fruit Salad
This is ideal for a hot summer day as it keeps the child hydrated and helps to clear the skin.
What You Will Need:
Watermelon
Mangoes
Papayas
Avocados or any soft fruit.
How to Prepare:
Cut into bite-sized pieces, mix and serve.
4. Peas and Beans
If you want to raise your kids as vegetarians, use this recipe to get them their daily dose of protein.
What You Will Need:
Beans of choice
Peas
Salt
How to Prepare:
Drain and wash the beans well before cooking. Wait until the beans are half cooked and then add the peas. Cook until the beans are soft.
5. Eggy Banana Bread
Laced with the goodness of banana, it aids digestion as it is high in fibre.
What You Will Need:
One ripe banana
One egg
20ml milk
Three slices of bread
Butter
How to Prepare:
Mash the banana and then add the milk and egg. Mix well. Cut the bread into slices and then dip it into the mixture and fry until golden brown on both sides.
6. Mini Pea Pancakes
High in proteins and fibre, it helps in optimising your toddler's growth spurts as well as digestion.
What You Will Need:
One cup cooked peas
One cup rolled oats
50g Feta cheese
Half cup cottage cheese and two eggs
How to Prepare:
Blend all the ingredients in a food processor until smooth. Heat the pan over medium heat. Drop about a spoon of the mix into the pan and fry until bubbles appear on one side. Flip and fry until golden brown.
7. Turkey Breast Nuggets
High in proteins and low in fats, this delicious treat is a better option on the non-vegetarian front.
What You Will Need:
One turkey breast diced into nuggets
Two tablespoons of almond meal
Two tablespoons tapioca
Two teaspoons dry herbs
Quarter teaspoon nutmeg
Half teaspoon fine Himalayan salt,
Two eggs
Two teaspoons minced garlic
Quarter cup almond milk
How to Prepare:
Preheat the oven to 180 degrees Celsius. Mix the eggs, milk and minced garlic in one bowl and the dry ingredients in another. Dip the turkey bites into the wet ingredients and then the dry. Place them on a baking sheet on a baking tray and bake for 20-25 minutes, turning halfway, or until baked through. These make great finger foods for toddlers lunch.
8. Meatballs
Easy to munch on, these nutritious balls of protein may get cleared out within minutes!
What You Will Need:
Ground meat of choice
Rava
Eggs
Parmesan cheese
Steamed and chopped carrots
How to Prepare:
Mix all the ingredients in a bowl. Cover and refrigerate for an hour. Preheat oven to 220 degrees Celsius. Using wet hands form into balls and bake for up to 15 to 20 minutes or until cooked through.
9. Frozen Fruity Bites
A good meal packed with nutrients during a hot summer day, it helps your kid cool off and can aid digestion.
What You Will Need:
200g yoghurt
A handful of fresh fruits
How to Prepare:
Line twelve muffin cups on a tray. Spoon some yoghurt into the bottom of the cups. Take a few pieces of fruit and press them into the middle of the yoghurt. Put the tray in the fridge for a couple of hours.
10. Broccoli and Carrots
An acquired taste, this recipe is high in fibre and can be an effective substitute for laxatives. Broccoli and carrots are also rich in Vitamin A, and hence this dish is good for eyesight.
What You Will Need:
How to Prepare:
Steam the broccoli and carrots well and give them to your toddler. They may take a while to get used to the taste of broccoli, but it is rich in fibre as well as vitamins C and A. The sweetness of the carrots should balance out the taste of broccoli.
11. Cucumber Strips
Cucumbers are great for soothing sore gums during the teething period.
What You Will Need:
How to Prepare:
Cut the cucumbers into long and wide strips to prevent choking.
12. Mac N Cheese
Loaded with the goodness of cheese and milk, they help in strengthening the bones.
What You Will Need:
Cooked macaroni
Grated cheddar
Parmesan cheese
Two cups of milk
Quarter cup butter
Two and a half tablespoons maida
Half cup breadcrumbs
How to Prepare:
In a saucepan melt the butter, and stir in enough flour to make a paste. Slowly add milk, stirring constantly. Add the cheese to the mix and stir until it is melted and the sauce is thick. Put the macaroni in a large pot and then add the sauce. Mix well. Melt some additional butter in the pot and add the breadcrumbs. Cook until brown.
13. Potato and Butternut Squash Tots
This is packed with fibre to help aid digestion.
What You Will Need:
250g peeled white potatoes
250g peeled butternut squash
Half cup grated cheddar cheese
One and a half tablespoon maida
Half clove crushed garlic
One teaspoon mixed dried herbs
Quarter cup breadcrumbs
How to Prepare:
Chop the butternut squash and potatoes into small pieces and put them into a pan of boiling water. Cook until soft. Drain and then add back to the pan. Mash with a hand masher and add the cheese, flour, garlic and herbs and mix well. Season to taste. Put everything on a plate and let it cool for a while before shaping it into tots. Roll into breadcrumbs and then fry the tots until golden and crispy.
14. Quinoa and Fish Baby Bites
Packed with proteins and Omega 3 fatty acids, this dish can help improve eyesight and heart function.
What You Will Need:
Half cup cooked quinoa
One cup roughly chopped baby spinach
Four eggs
One small can of tuna
How to Prepare:
Preheat oven to 200 degrees Celsius. Mix everything in a bowl and add salt. Spoon mixture into mini silicone trays and bake until the egg is fully cooked; roughly 15 minutes.
15. Rainbow Omelette Cakes
High in protein, this dish can get your kids excited as soon as they hear the name.
What You Will Need:
One teaspoon olive oil
Half red pepper
Two spring onions
One small carrot
Two tablespoons sweet corn
50g cheddar cheese
Three large eggs
How to Prepare:
Preheat the oven to 180 degrees Celsius. Place cupcake cases in muffin trays. Finely chop the spring onions and the peppers. Grate the carrot and cheese, drain and rinse the sweet corn. Sautee the spring onions and the peppers over a low flame. Once they start to soften, take the pan off the flame and add the cheese and corn. Break the eggs and whisk until frothy. Add all the vegetables and the grated cheese to the eggs. Mix well. Put them into cupcake cases and bake until cooked through.
You can experiment with different ideas and come up with your own toddler finger food recipes. Always remember to cook all the vegetables and meat until everything is tender enough for your child to eat. Toddlers are learning about the world so help them experience the best food there is. Don't forget that while some children with very sensitive taste buds may create a fuss, they can get used to any taste over time.
Also Read:
Healthy & Tasty Snacks for Kids
Calcium-Rich Delicious Food for Kids
Healthy Lunch Box Recipes for Children