30 Fun and Easy Summer Activities for Kids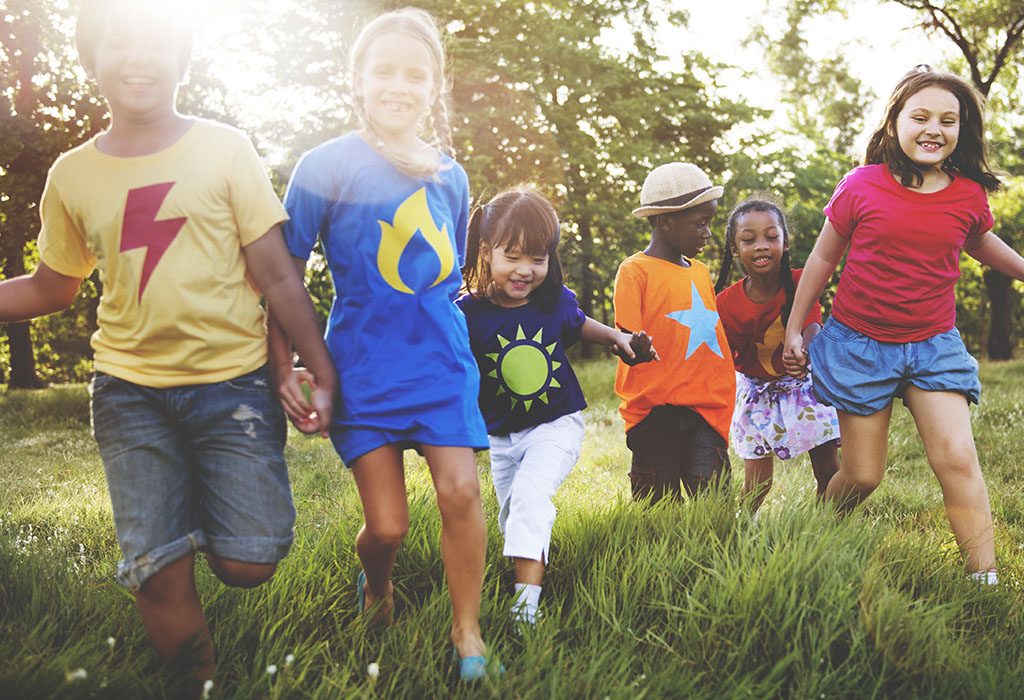 Summer is known to be the hottest season of the year, which brings with it humidity and uneasiness. In warmer regions, it becomes difficult to come out in the sun in the daytime especially for the kids. The evening is the only time where people can come out of their houses and enjoy themselves, roam around the park, go to the market and feel some relief from the scorching sun.
Video : 12 Fun Summer Activity Ideas for Kids
Kids generally have holidays in the summertime, and all they feel is bored at their home as they can't even come out of their home and do kid-like activities. For the same reason, here is a listing of fun and easy summer activities your kid can involve in and not feel the hindrance that the heat in the summers causes them.
Also Read: Outdoor Activities for Kids in Summer
30 Summer Activities for Children
Here is a list of 30 summer activities to make the coming summer for your kids worthwhile:
Make Salads
Making yummy salads is the easiest job to do at home. You can teach your kids how to make a salad which does not even involve cooking. Provide fresh cut vegetables or fruits such as cabbage, broccoli, zucchini, cucumber, pineapple or apple in a bowl and teach your kids how to make a tasty salad by mixing essential herbs.
Origami
Origami is an art that is very popular among kids. Origami is a paper folding art that helps one create various shapes of flowers, birds or animals. Teaching creativity to your kid is better than making them, sit idle.
Making Ice-Creams
Every kid has ice-cream on their 'favourites' list and making ice-cream at home and teaching your kid how to do it would make an interesting job to do in summers. Buy moulds for ice-cream popsicles or make ice cream in a bowl, either way, your kids will learn and also enjoy eating ice-cream made by them.
Painting
This is one of the most relaxing summer activities for kids at home. Painting is another hobby that your kid can follow while sitting at their home. Buy them pencil colours and watercolours and let them draw their own imaginary world on the canvas. This way you can also discover your kid's hidden talents.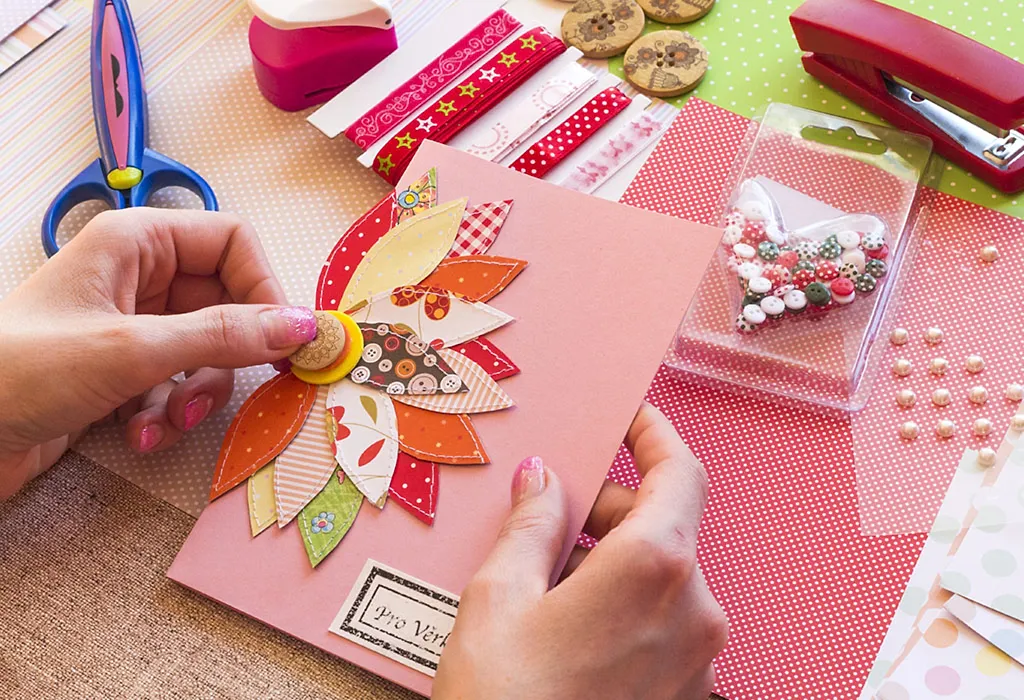 Creating Scrap Book
Children love to create scrapbooks where they can organize and collect their memories in the form of pictures. Let your child show all the creativity and encourage them to do more of such work rather than reprimanding them for making the mess around.
Word Forming Game
Buy your kid a word forming game where they can learn more of words each day and can add words to their vocabulary. This is an interesting game where you just need to put in a letter and by adding on letters, make a meaningful word.
Washing Bicycle or Car
Tell your kids to wash their bicycle and also help them with it by supervising them through it. Another thing you can do is make your kid help you wash your car. This will make them self-dependent which will help them later in life.
Teach DIY (Do It Yourself)
DIY is a trending hobby these days where people like to make their own things at home or even recycle the old things. You can teach your kids DIY of various forms, which in turn will make them creative as well as teach to how to utilize old stuff. Various DIY's for kids could be making greeting cards, plant flower seeds in a used bottle, make stamped shirts make paper masks, creating nail art or even making beaded necklaces.
You can also get your child an activity box like the Intellikit, so that you don't have to wrack your brain trying to find age-appropriate activities for your child every day. The Intellikit comes with interactive activities, flashcards, worksheets, and a fun storybook. Each activity boosts certain skills in your child and ensures all-round development while he has loads of fun. This kit guarantees learning in a fun way so that your child actually develops life-long skills while at play! Subscribe and receive a box at your doorstep every month!
Play Dress-Up Game
Gather all the clothes and accessories your kid has and dress them up in different dresses and accessories, that matches their dress and click photographs. This will keep your kids busy and also help you preserve some crazy memories.
Encourage Book Reading
Encouraging reading habit is a must in children. Buy your children comic books, fairy tales or other books for children and let them get lost in the fictitious world of books.
Tent Setup
This is one of the basic summer camp activities for children. When camping, setting up a tent is an essential part of the camping experience. Teach them how to make their tent and see them get involved with it in a fun way.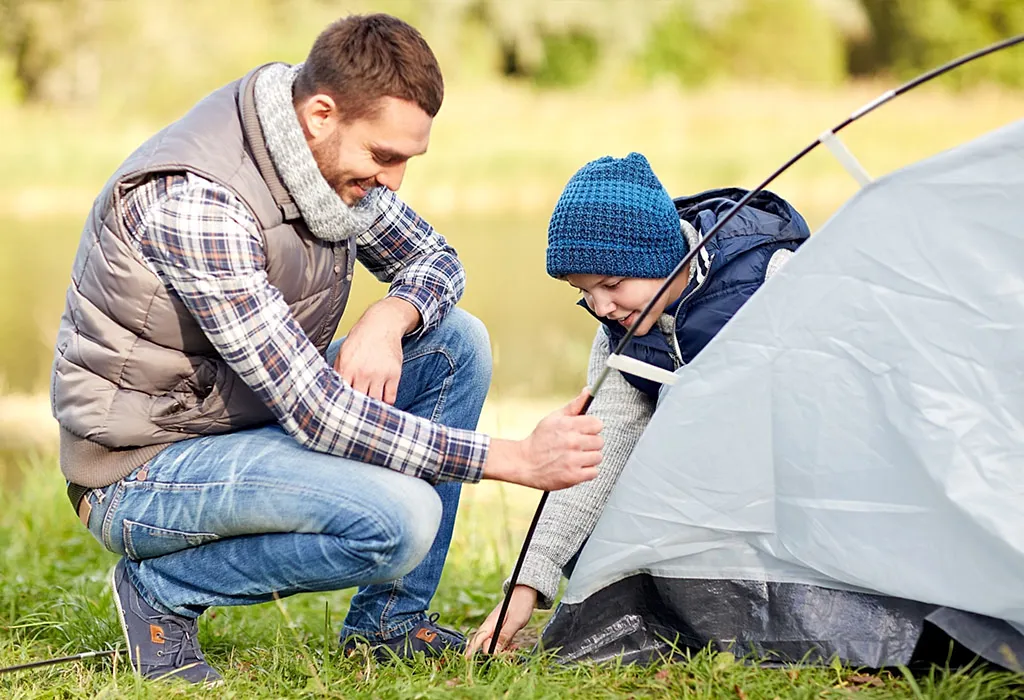 Treasure Hunt
Kids love adventure, and nothing can be more fun to them than going on a treasure hunt. Hide some goodies here and there but not in a risky place like near the pool or far in the woods. Leave some clues for your kids and let them look for the goodies.
Play Dumb Charades
Play dumb charades with the kids when camping. This is an interesting game to play where your kid will enjoy thoroughly and learn to play with gestures.
Fly Kites
Running a kite competition among kids is another cool idea. First, teach the kids how to make a kite, and then teach them how to fly them. Once they become apt at it, run a competition among them just for fun.
Star Gazing
Stargazing can be another fun activity for kids which will also help them learn some scientific facts. Point out the telescope towards the famous galaxies and constellations and show the kids the universe from a nearer perspective.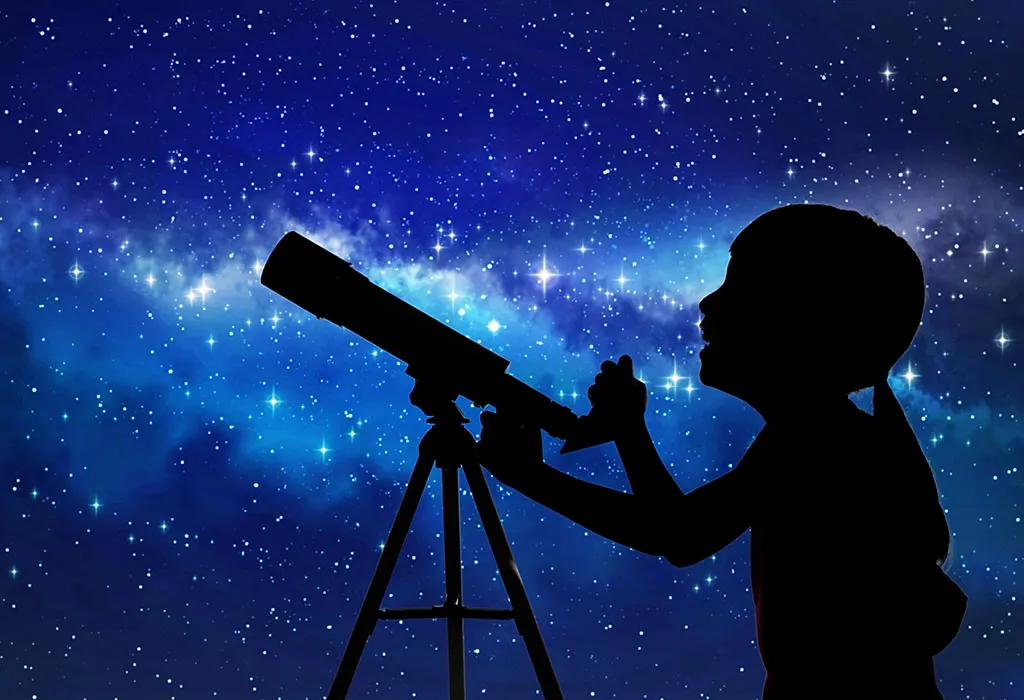 Play By The campfire
Build a campfire for the kids, where they can sit around it and have fun. Let them sing and tell stories and enjoy the cheerful environment around.
Racing
Racing is another fun activity where kids can run a race for fun. Give gifts to the winners so that they get encouraged to play more of outdoor activities.
Dance Classes
Organize dancing classes for the kids. Dance classes not only helps kids stay fit but also helps in discovering their hidden talent.
Play Musical Chairs
Musical chairs, is another fun activity on camps. In this game, music plays and kids have to keep moving around the chairs, and once the music stops, everyone needs to sit on the chairs available. The kid who is left out and couldn't occupy any seat, loses.
Also Read: Summer Camp Activities for Children
Nature Walk
A nature walk is an interesting and a fun activity. Walk them through the woods, tell them about different trees and their types, insects or even animals that you spot on your way.
Gardening
Gardening is an interesting, fun activity for kids in the summer. Teach your kids the art of gardening and planting plants and trees. This way, your kids will learn the importance of growing trees and also have fun doing it.
Swimming
This is one of the most refreshing and healthy outdoor summer activities for kids. Swimming is the best exercise and the most fun activity for summers. Take your kids for swimming every day but only under adult supervision.
Jump Rope Or Bicycling
Jumping rope or bicycling is a good exercise to stay fit. These are fun-filled activities that can be easily done on any summer evening.
Fishing
If you are living where fishing is possible, take your kids for fishing which in turn will help them chill by the river or pond and also keep them active.
Also Read: Benefits of Summer Camp for Kids
Trekking
Take your kid for mountain trekking along with you. Trekking is a fun activity where your kids can enjoy climbing up small mountains and enjoy the greenery around.
Go To A Zoo
Take our kids to a zoo where kids can have fun and along with it be amazed to see animals they had only seen in their books so far.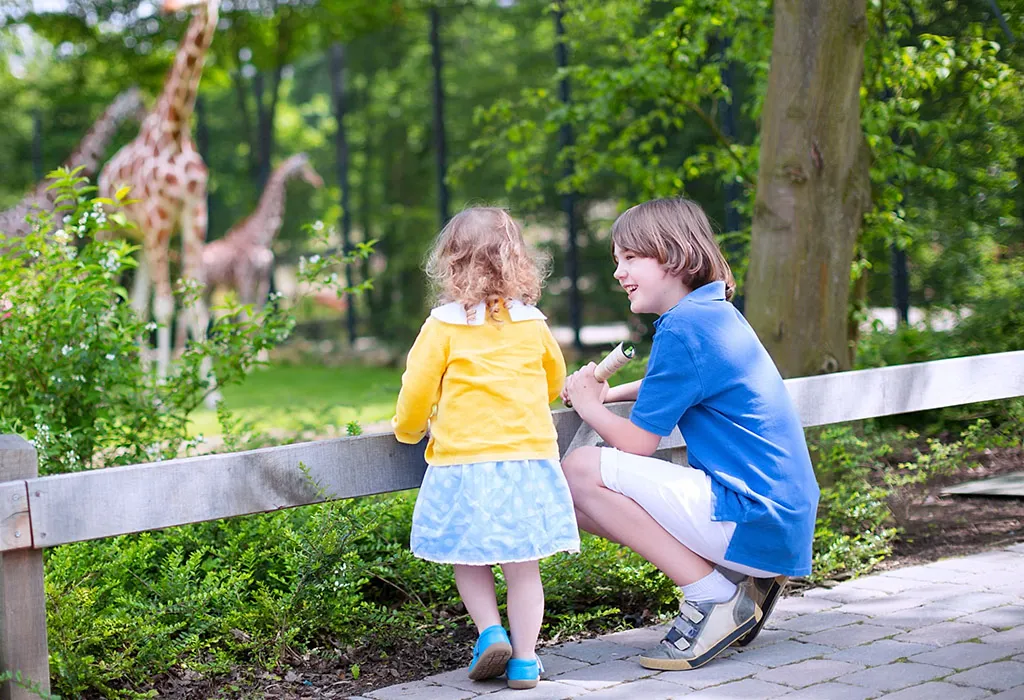 Take Your Kid For A Walk
Walking is a healthy habit that you should instill in your kids. Take the children outside the house for a walk in the park or the nearby market as it helps them stay healthy. It has the additional benefit of keeping them away from the boredom of staying at home.
Go To The beach
In case you live in the city along the beach, you can take your kid to the beach where your kid can roam around the beach, collect shells and also build a sand castle. This is an activity that will keep your kids entertained.
Skating
Skating is a good outdoor activity to consider for summers. Teach your kids skating, which in turn will help them stay active and develop an interesting habit.
Play Outdoor Games
Playing games such as badminton, volleyball, basketball, hide and seek; tug of war, and many others are the best activities for kids. Leave your kids in the park by themselves and let them play.
Kids are always in a hurry as we all know they hate resting. The above-mentioned fun and easy activities for your kids will not only help keep your kid busy but also help in learning a great deal about themselves and their environment. These activities will also ensure that your kid stays fit and cheerful and also loves their summer holidays.
Also Read: Summer Crafts Activities For Kids