17 Best Christian Movies For Kids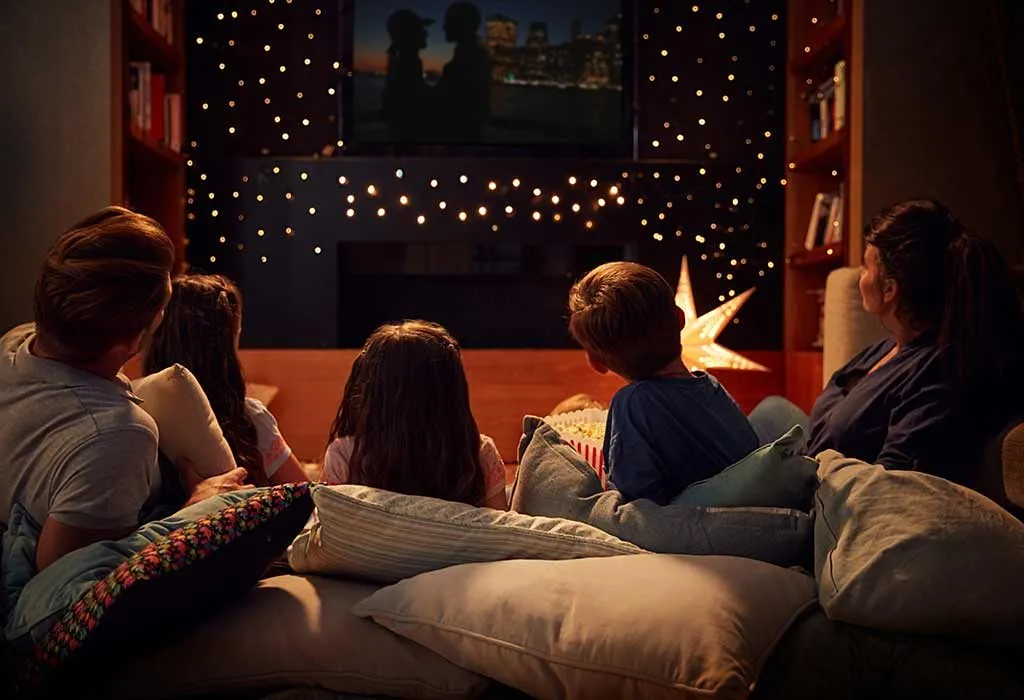 Christian movies are a good way to teach kids about the faith. Children's Christian movies are interesting and teach kids about the Bible in an easy manner without being too preachy. Kids can be taught anything if the information is given in an interesting way. So, teaching them about the Lord and lessons of the Bible through a movie is the best way. Parents and schools can show religious Christmas movies and movies about Christianity to the little ones to make them learn stories and values from the Bible.
It's a subtle and easy way of going about teaching them the values and showing them the culture, and what the faith entails. Instead of forcing them, or pushing the religion, art and the medium of cinema helps reach out to them more casually, where they get to pick the parts and values that connect and correspond with them.
Kid-Friendly Christian Movies That Your Little One Should Definitely Watch
Christian films for kids are a good way for kids to learn about the stories from the Bible and the values of the Lord. They are enjoyable and are based on stories which teach about love, compassion, friendship, forgiveness, etc. good virtues. The Christian bible movies are not only for kids but can be enjoyed by adults too. Families can see Christian kid movies from the 90s together to become stronger and cultivate good virtues in the kids. Seeing these movies is a good way to introduce good values from Christianity in kids. Younger kids can be shown Christian cartoon movies or kids Christian animated movies as they enjoy carton and animated characters more.
These movies are best enjoyed by the families around Christmas time when the whole family bonds over the festival and learn true lessons from the Bible. Some of the movies are based on holidays, so they make an interesting watch.
Some of the popular kid-friendly Christian movies that your little ones should definitely watch are:
1. A Turtle's Tale: Sammy's Adventures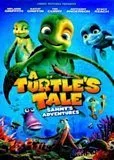 Genre – Inspirational, Animated
What It's About
The movie is about the adventures and fun stories of Sammy, the sea turtle. Sammy swims in the oceans of the world in search of the love of his life. Sammy and his best friend Ray together experience some extraordinary things and face some daunting challenges in their journey. The movie is based on an actual life course of a sea turtle; the story showcases the breath-taking journey of the creature as he takes the thrilling voyage.
2. Pilgrim's Progress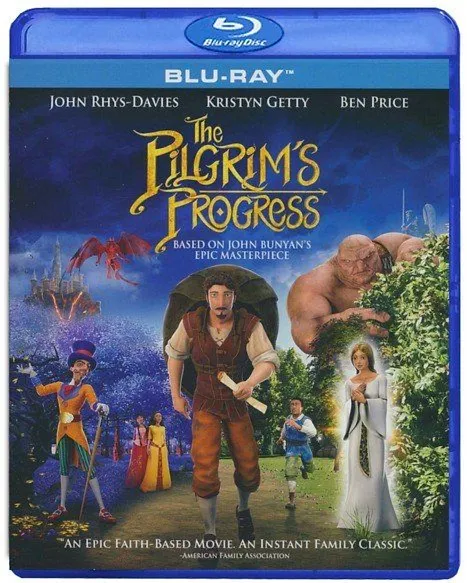 Genre – Classics, Inspirational, Animated, Faith, Evangelism & Redemption
What It's About
This Christian movie is the animated version of the classic movie with the same name "Pilgrim's Progress". The beautiful movie in spectacular colours is a good way to introduce the Christian life to both adults and kids. The movie tells the story of John Bunyan and his adventures. Kids will love the animation and the message of faith and redemption.
3. Different Drummers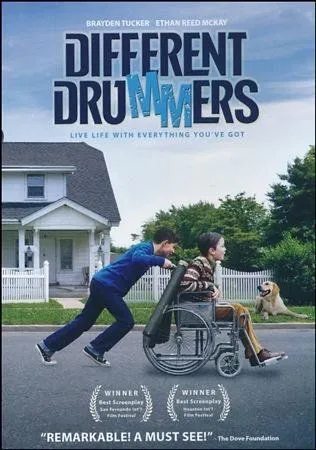 Genre – Drama, Apologetics & Faith
What It's About
This drama movie tells the story of David who is in a wheelchair suffering from muscular dystrophy. He foretells the death of his fourth-grade teacher. So Lyle, who is doubtful of this prediction, attempts to get David running again to test if God exists.
4. Ben Hur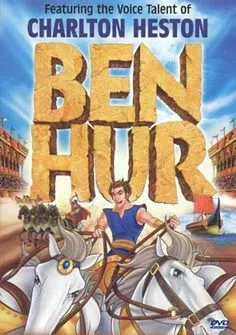 Genre – Classics, Animated, Faith, Apologetics & Faith
What It's About
Ben Hur is a movie about Hebrew prince Judah Ben-Hur who is enslaved by Romans following a tragic accident. This animated movie tells the tales of his attempts to get back home and the story of his love. He falls in love with a slave girl and his love is tested through the travel by sea and the land. Kid's love this epic story of faith and redemption.
5. Adventures of Bailey: The Lost Puppy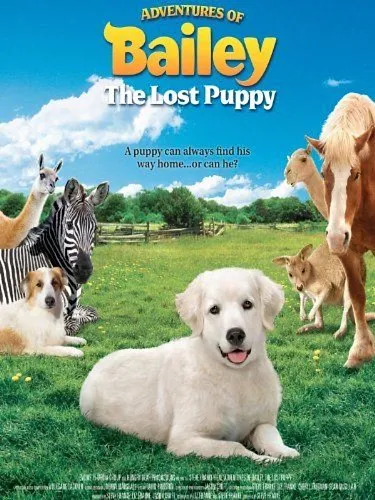 Genre – Inspirational, Pets
What It's About
It's a sweet movie about Bailey, a golden retriever. This adorable puppy is accidentally left behind when his family is moving to their new home. Then Bailey goes on a road trip to find his family and has some adventures on the way. The movie is a non-stop fun story of adventures of Bailey and kids learn the lessons about family and friendship.
6. Evan Almighty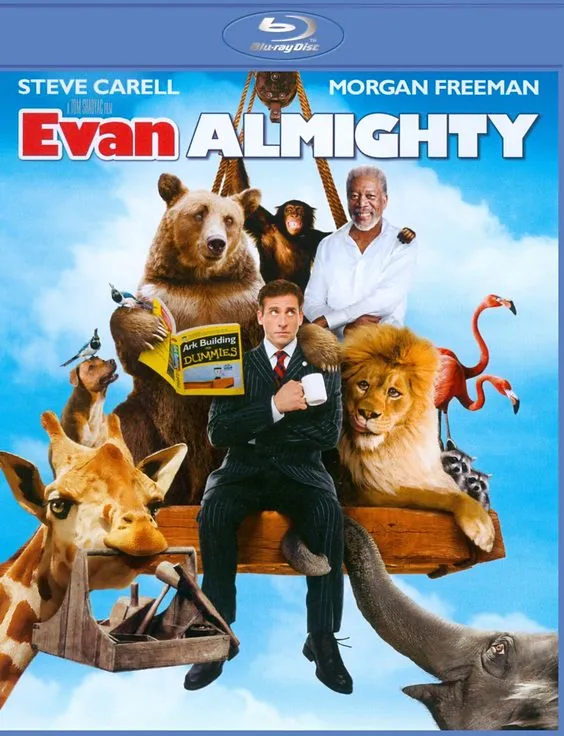 Genre – Faith, Comedy, Family
What It's About
Evan Almighty is a family film which is a spin-off on the famous movie Bruce Almighty. The film is a comedy movie directed by Tom Shadyac. The movie starring Steve Carell and Morgan Freeman is the story about Noah and the disaster caused by floods set in modern times.
7. Letters to God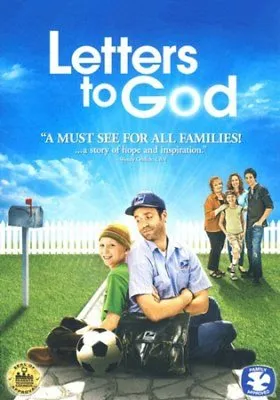 Genre – Drama, Inspirational
What It's About
This is a sweet movie about an eight-year-old boy named Tyler. The young boy is fighting a dreadful battle with the support of his loving family. Tyler makes God his pen pal and writes his prayers as letters to him. His letters reach a postman who gets inspired by them.
8. The Ultimate Gift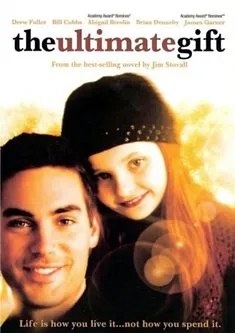 Genre – Drama, Inspirational, Independent Films
What It's About
This inspirational movie is about a trust-fund baby Jason Stevens. He thinks his huge inheritance is enough to give him happiness and luxuries in life. But he doesn't receive money in his inheritance but twelve gifts which teach him what is actually important in life. He learns that real joy in life comes from the heart, not money.
9. JK's House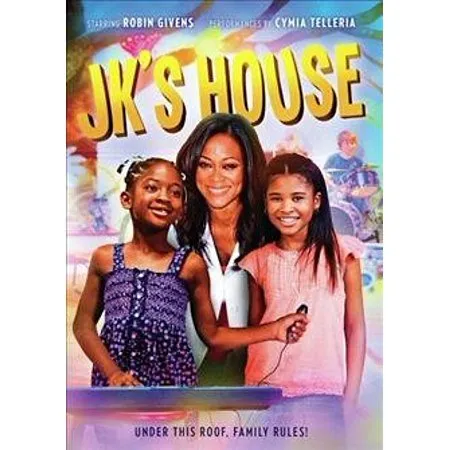 Genre – Drama
What It's About
Kj's House is a drama movie about blending life lessons with family values. The movie teaches life lessons with music and dance. The movie entertains kids and at the same time teaches them important life lessons or virtues such as patience, gratitude, manners, sharing, caring, etc.
10. The Wild Stallion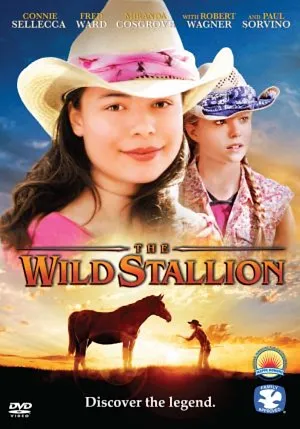 Genre – Classic, Drama
What It's About
This movie tells the story of Hanna and her father. They have come to Matty's Bear Mountain ranch at the border of Utah and Nevada. Hanna has come there to photograph the rumoured mysterious wild stallions. But she and her new friend CJ find out that it is a plan by the evil Mr Novak. The movie tells the story about how they save the wild stallions.
Famous Christian Cartoon Movies For Children
Want to introduce your children to the stories of the Bible in a fun and engaging way? These animated Christian movies bring the Bible to life, capturing the imaginations of children and helping them to understand the importance of faith.
1. The Lion of Judah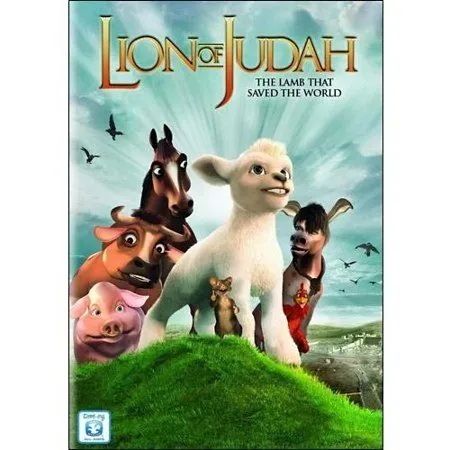 Genre – Inspirational, Animated, Faith, Bible Stories
What It's About
Enjoy the adventures of a lamb and his friends in this animation movie. The bold lamb and his friends from a stable will be sacrificed at the altar during the week preceding the crucifixion of Christ. The heart-warming movie is an Easter story as experienced by a lovable pig, a pedantic rat, a talkative rooster, a downtrodden donkey, a motherly cow, and a faint-hearted horse. The magnificent movie with its beautiful sets is a rollercoaster ride of emotions with a good dose of humour.
2. The Prince of Egypt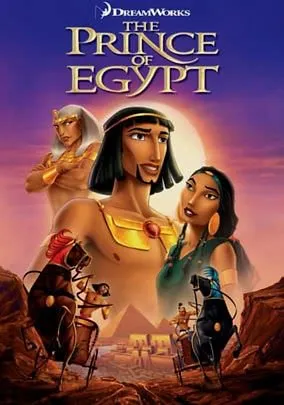 Genre – Animation, Faith
What It's About
This beautiful animation movie from the '90s is a classic tale of Moses. The movie has a star-studded voice cast of some A-listers such as Helen Mirren, Steve Martin, and Sandra Bullock. Kids enjoy this movie and beautiful animation.
3. VeggieTales: The Pirates Who Don't Do Anything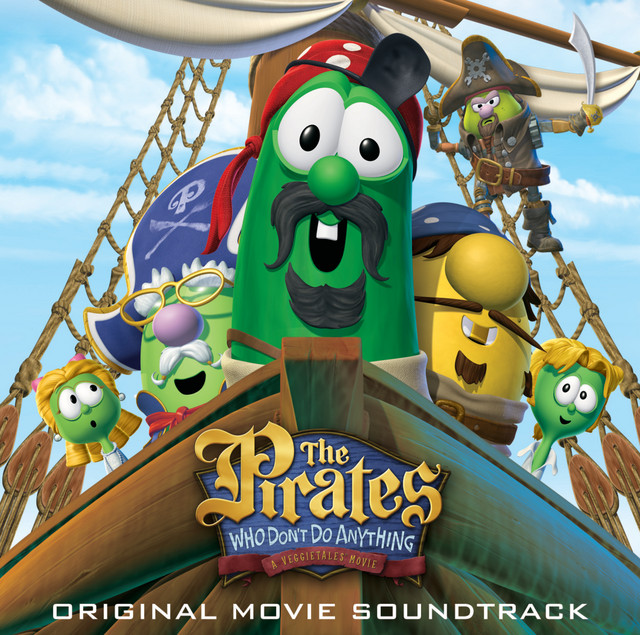 Genre – Animated, Comedy, Faith, Moral Lessons
What It's About
Join Larry the Cucumber, Bob the Tomato, and Mr. Lunt the gourd on their swashbuckling adventure as they set sail to save a royal family from a wicked pirate. Along the way, they learn important lessons about courage, friendship, and trusting in God. With catchy songs and hilarious jokes, this movie will entertain children while teaching them valuable moral lessons. So grab some popcorn and get ready for a pirate adventure like no other!
4. Jonah and the Big Fish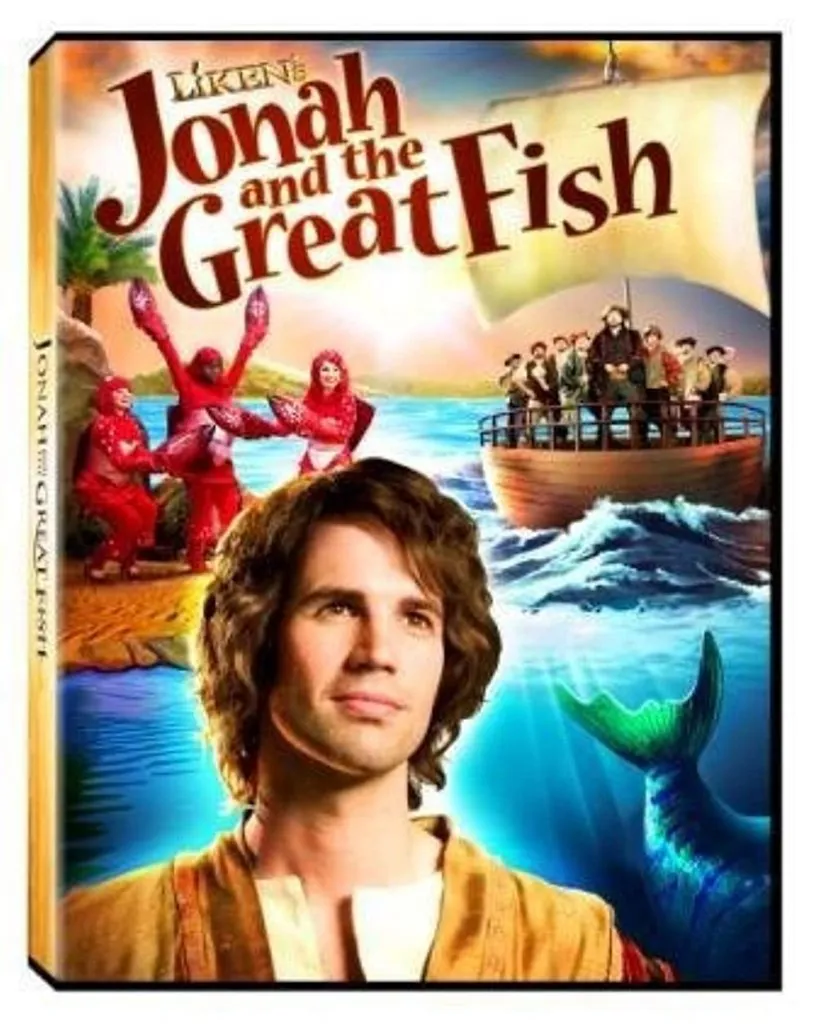 Genre – Animated, Adventure, Faith, Bible Stories
What It's About
Join Jonah on his adventure as he tries to run away from God's command to preach to the people of Nineveh. After getting swallowed by a giant fish, Jonah learns about forgiveness and second chances as he makes his way to Nineveh to deliver God's message. This colorful and entertaining movie will teach children about the power of repentance and the grace of God.
Top Christian Holiday Movies For Kids
If you're looking for movies to get your kids into the holiday spirit while also reinforcing their faith, you've come to the right place! These top Christian holiday movies for kids are perfect for family movie nights, offering heartwarming stories that celebrate the true meaning of the season. Get ready to snuggle up with some cocoa and enjoy some good Christian movies for kids!
1. The Star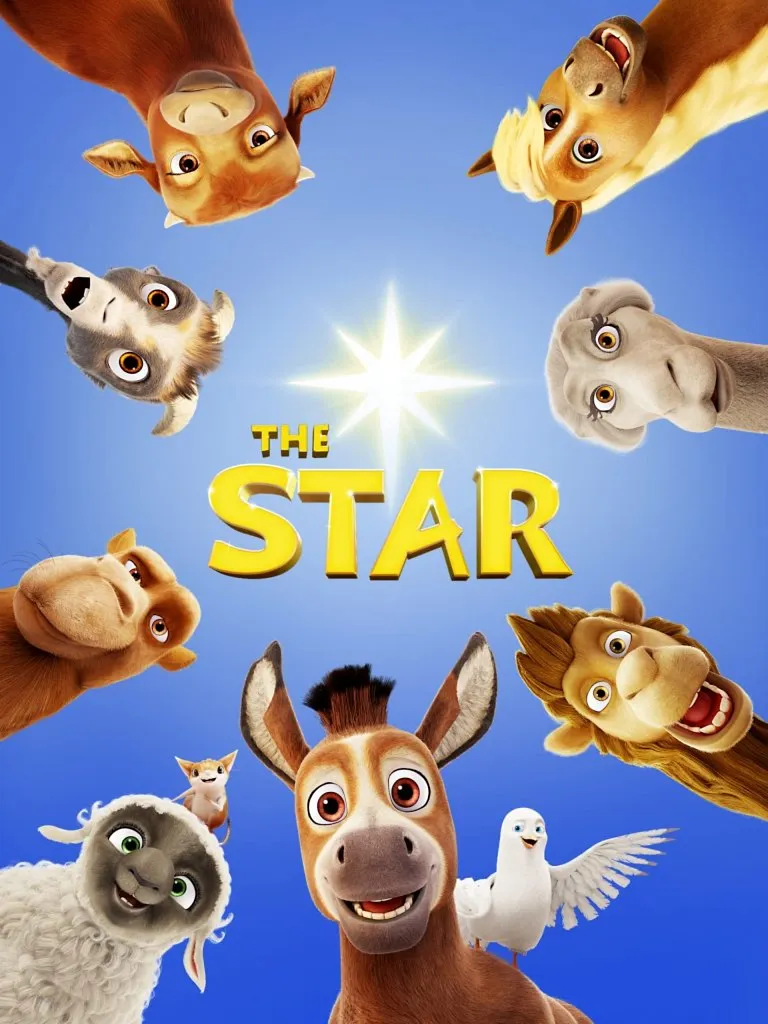 Genre – Animated, Adventure, Faith, Christmas
What It's About
Join Bo the donkey and his animal friends as they journey to Bethlehem to witness the birth of Jesus. This hilarious and heartwarming movie tells the story of the first Christmas from the perspective of the animals, offering a fresh and fun take on a timeless tale. With an all-star cast and catchy songs, this movie is sure to become a holiday favorite for your family.
2. The Nativity Story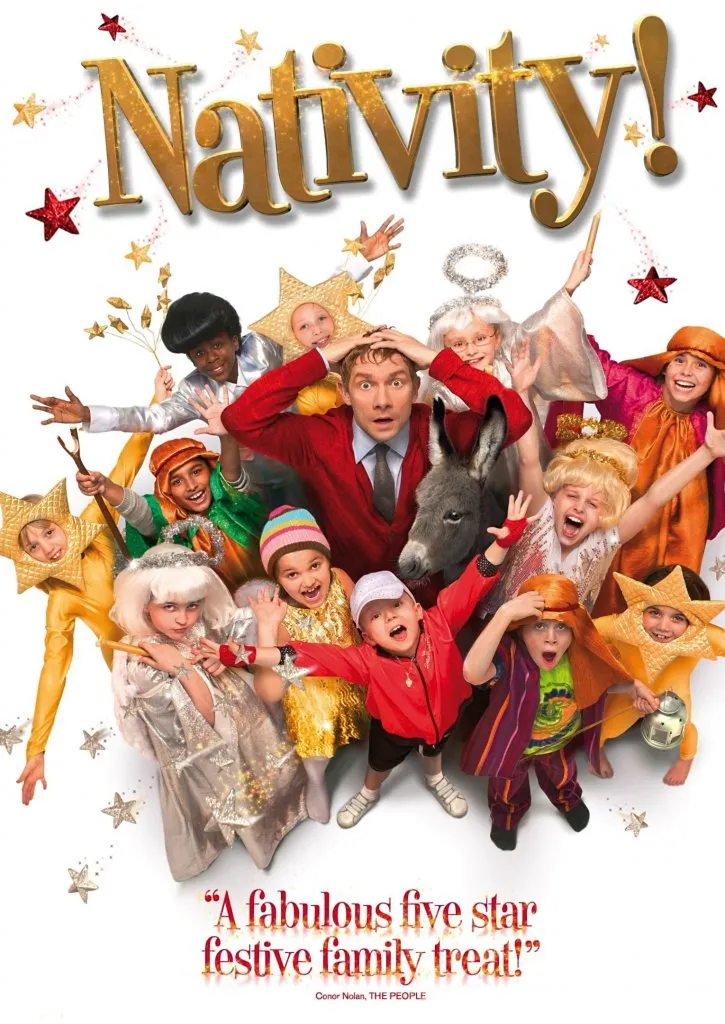 Genre – Drama, Faith, Christmas
What It's About
Experience the events leading up to the birth of Jesus in this powerful retelling of the nativity story. Follow Mary and Joseph as they travel to Bethlehem and witness the miraculous arrival of the Son of God. This beautifully shot and emotionally resonant movie will help your children understand the true meaning of Christmas and inspire them to have faith in God's plan.
3. VeggieTales: Saint Nicholas – A Story of Joyful Givingmovie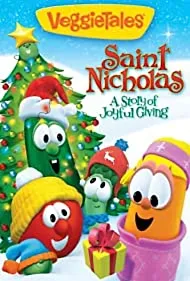 Genre – Animated, Comedy, Faith, Christmas
What It's About
Join Bob the Tomato and Larry the Cucumber as they discover the true story of Saint Nicholas, the man who became the inspiration for Santa Claus. This lighthearted and humorous movie will teach children about the joy of giving and the importance of faith in action. With catchy songs and colourful characters, this movie is a great way to celebrate the season while reinforcing important values.
Kids will love seeing these lovely Christian movies. These movies will teach them about good virtues and about Christianity to make them better human beings. The movies are well made and teach lessons from the Bible in an entertaining way. The kids and the whole family will enjoy seeing these good christian movies for kids.
Also Read:
Magical Christmas Movies for Children
Top Bible Stories for Kids
What is the Story Behind Christmas