10 Must-Watch Dragon Movies For Kids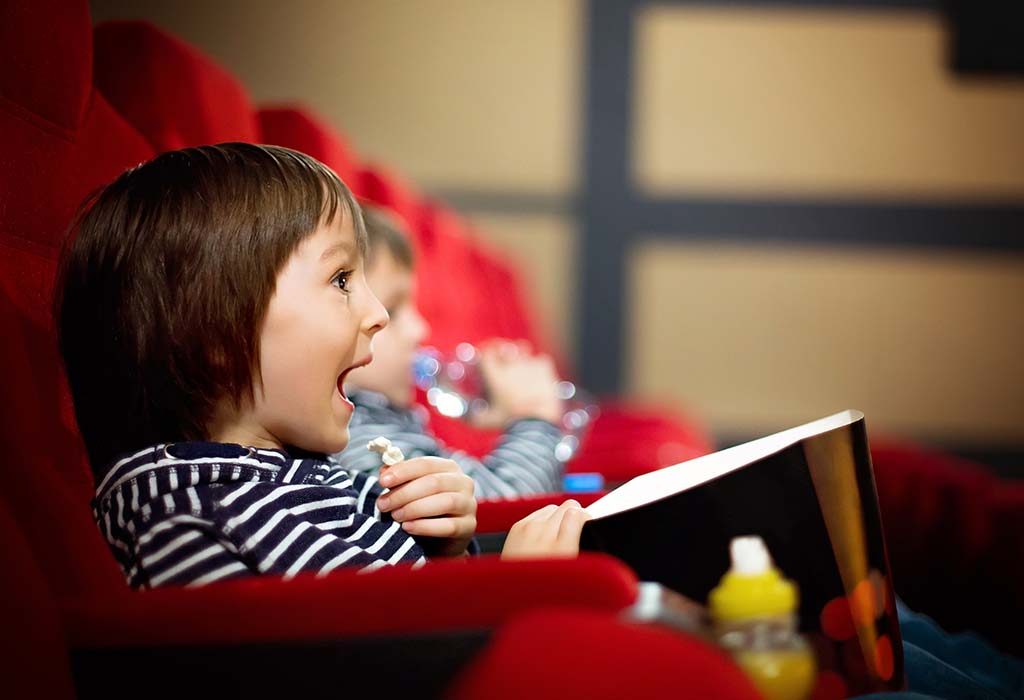 In this Article
Dragons are mythical creatures who spit fire and fly across wide skies. Hailed as powerful beings, humans have waged wars for generations against them. Didn't that sound like a narration straight from the Final Fantasy games? Dragon films are entertaining, and if you'd like to share your joy of dragons with your little ones, then getting them to watch a few movies is the easiest way to do so!
10 Entertaining Dragon Movies for Kids
Children are fascinated by magical creatures like dragons and will certainly enjoy watching movies about them. Check out our list of dragon movies that you can choose from to keep them entertained during their holidays.
Here are some of the best children's dragon movies out there!
1. Dragons: Dawn of the Dragon Racers
Dragon racing was invented and its origins are explored in this exciting and interesting CGI animated film. It's one of the best dragon films for kids.
Recommended age: For ages 6 and up
Why It's Great
There's a lot of action, racing, and silly moments throughout the film. We loved it because it was seriously entertaining!
2. How to Train Your Dragon
Village teens are initiated into manhood by slaying dragons in the film. Hiccup, a young teenager, however, ends up doing the exact opposite and befriends a dragon. It's an adventure with lots of action, drama, and comedy.
Recommended age: For ages 6 and up
Why It's Great
It's great because it shows the kind and loving side of dragons. Kids learn that dragons have feelings too and can become best friends when treated right.
3. The Flight of Dragons
Ever wondered what would happen if you pitted science against magic? Well, this film delves into that and puts that ongoing debate to an end. The detailed illustrations are simply wonderful throughout the film as well.
Recommended age: For ages 6 and up
Why It's Great
It is, hands down, one of the best animated kids' movie with dragons. It will get your kids thinking about fun scientific experiments and the magic adds a mystical touch.
4. Tom and Jerry: The Lost Dragon
Does your child like the Tom and Jerry series? Then he's going to love this movie! It's the tale of a baby dragon who gets estranged from his mother, and it's up to Tom and Jerry to save the day.
Recommended age: For ages 5 and up
Why It's Great
It's great because there are powerful allies, magic, sorcery, and dragons. And with Tom and Jerry threw in the mix, it's an absolute blast!
5. Puff The Magic Dragon
Puff the Magic Dragon is an enchanting tale of a caring dragon named Puff who attends to special-needs children. When a child cannot speak out of fear, Puff encourages and helps him face it.
Recommended age: For ages 4 and up
Why It's Great
There are many wonderful stories and adventures locked away in this movie. Puff's encouraging demeanour along with the child's bond-building with the dragon makes it a heart-warming watch.
6. Mike The Knight: Journey to Dragon Mountain
Mike The Knight is the most kid-friendly dragon movie out there. There's no violence, and instead there is plenty of adventure! The animations are gorgeous and the film is perfect for pre-school children.
Recommended age: For ages 3 and up
Why It's Great
It teaches kids many preschool lessons along with knowledge and awareness of dragons. There are a few scary scenes, but the fun and adventure overshadow them.
7. Pete's Dragon
Pete's Dragon is an film that narrates the tale of a dragon who causes chaos when trying to save a young orphan.
Recommended age: For ages 7 and up
Why It's Great
We think it's a great movie, for real. The story of how Elliot, the Dragon, helps Pete get away from his abusive adoptive parents and gets freedom is what makes it truly worth watching with your kids. There are a few drinking scenes along with lots of action and adventure in this.
8. The Reluctant Dragon
If you'd like to have a behind-the-scenes view of how movies were made in the 1940s, then this is a fantastic dragon movie to watch. The film has fantastic animation with scenes that capture the heart.
Recommended age: For ages 6 and up
Why It's Great
There are a lot of positive messages in the film, and kids get to learn a lot about animation. It'll get their creative juices flowing and before you know it, they'll be picking up their pencils and crayons to make plenty of fun drawings!
9. Shrek
Shrek is a hilarious movie with action, adventure, and dragons. A pink female dragon falls in love with a talking donkey, and the CGI animation throughout the film is stunning!
Recommended age: For ages 6 and up
Why It's Great
There are a few gross moments in the film besides the humour, which is why parents are recommended to sit and watch alongside, just in case.
10. Spirited Away
Spirited Away is one of Studio Ghibli's best works. It is a Japanese animated film with stunning visual details. It has dragons, magic, a young female protagonist, and lots of adventure. There are a few scary experiences in the film, which is why we recommend not letting your kids watch until they turn eight years old at least.
Recommended age: For ages 8 and above
Why It's Great
It's great because it introduces your kids to the world of anime. The film has charming moments and kids learn about Japanese history and culture too.
Now that you've gone through our dragon movies list for kids, it's time to sit back and enjoy your movie nights. Watch together with your kids, and they will enjoy the movies even more!
Also Read:
Popular Animal Movies for Children
Interesting Dog Movies For Kids
Best Educational Movies for Children