10 Easy and Yummy Cheese Recipes for Kids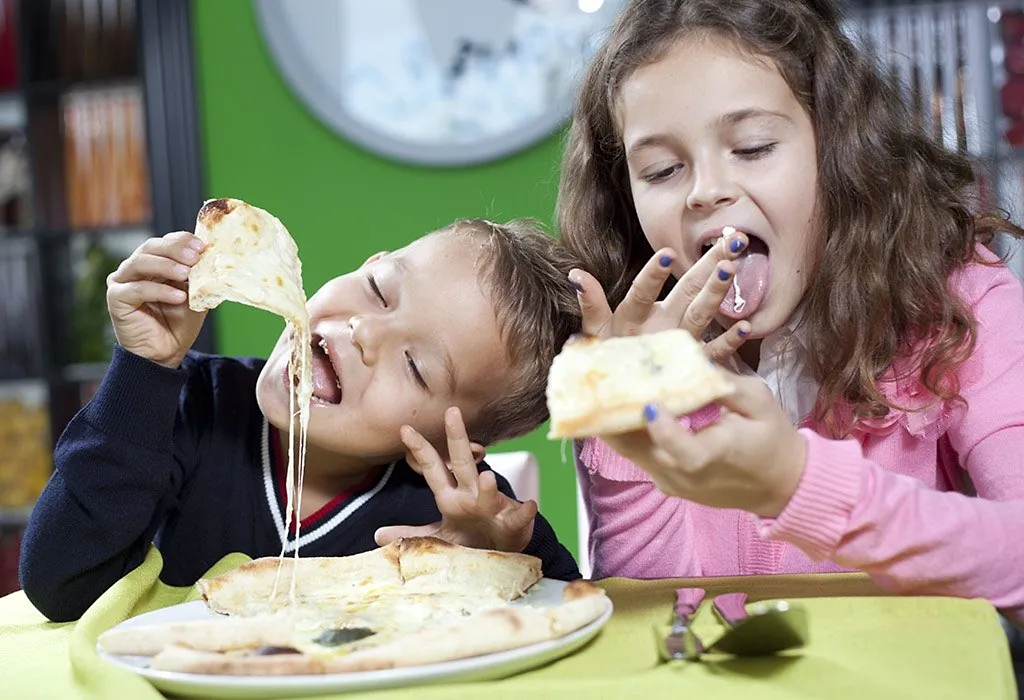 In this Article
Kids pretty much fall in love with cheese instantly. And so do we. Cheese is actually a great source of calcium that is required on a daily basis. By making some tasty and healthy cheese recipes for toddlers, you can rest assured that your child won't hound you every time you go to a restaurant when they already have the best dishes in their home.
10 Delicious Cheese Recipes for Your Child
Here are a few simple recipes you can try that have lots of cheese for your kids to enjoy!
1. Cheese Fondue
What You Need
Shredded Gruyere cheese
Shredded Swiss-style cheese
Corn flour
Dry white wine
Lemon juice
Nutmeg powder
Dry mustard
Chopped baby corns
Chopped broccoli
How to Prepare
a) Take a bowl and mix cornflour and cheese in it together. Put this mixture in the refrigerator for some hours.
b) Take baby corn and broccoli and blanch them using hot water. Rinse them later in some ice water.
c) Take a pan and add some wine and lemon juice to it. Allow it to simmer while adding cheese mix to it. Keep stirring throughout and let it cook until it starts looking creamy.
d) Add a pinch of nutmeg powder, and some mustards, along with a few vegetables and keep stirring.
e) Put the entire mixture into a fondue pot and cook it on low heat.
2. Quesadillas
What You Need
Salsa
Grated cheddar cheese
Whole wheat tortillas
Corn kernels
Cooked and diced boneless chicken
Diced red pepper
Vegetable oil
How to Prepare
a) Take a tortilla and spread salsa on it as needed. Sprinkle it with some cheese.
b) Add some red pepper, corn, and chicken pieces on it. Then, carefully fold it into a semi-circle.
c) Take a pan and add oil to it while on medium heat. Put the quesadillas in it and cook it on both sides.
d) Once cooked, cut it into small wedges and pair it with some more salsa or sour cream.
3. Mac and Cheese
What You Need
Uncooked macaroni
Low-fat milk
All-purpose flour
Shredded cheddar cheese
Salt
Black pepper powder
Bread
Butter
How to Prepare
a) Take the macaroni and cook it well following the process mentioned in its package. Drain the cooked macaroni.
b) Take a pan and add some milk and flour to it. Heat it, stirring it well, until it is thick.
c) Add a dash of salt and pepper, with some cheese while stirring it. Start adding pasta and toss it properly. Once done, keep it away for some time.
d) Make bread crumbs from the bread slices and heat them.
e) Sprinkle the crumbs over the macaroni and serve.
4. Cheese Frittata
What You Need
Eggs
Salt
Chopped chives
Pepper
Chopped white onion
Butter
Baby spinach
Roasted and chopped red peppers
Grated white cheddar cheese
Ricotta cheese
How to Prepare
a) Take a bowl and mix a good amount of eggs with salt, chives, and pepper.
b) Take a pan and melt some butter in it. Sauté few onions in the pan.
c) Add roasted peppers, spinach and vegetables to it and sauté them. Add ricotta cheese and keep stirring.
d) Finally, add the egg mixture and let it cook for a few minutes. Pepper it with cheddar cheese and let it cook some more.
e) Put the frittata onto a baking sheet and bake it till it gets a golden brown shade.
f) Cut it into small wedge-shaped pieces and serve with nice crusty bread.
5. Oreo Cookie Cheesecake
What You Need
Oreo cookies
Cream cheese
Butter
Corn flour
Eggs
Sugar
Vanilla essence
Chocolate bars
Cream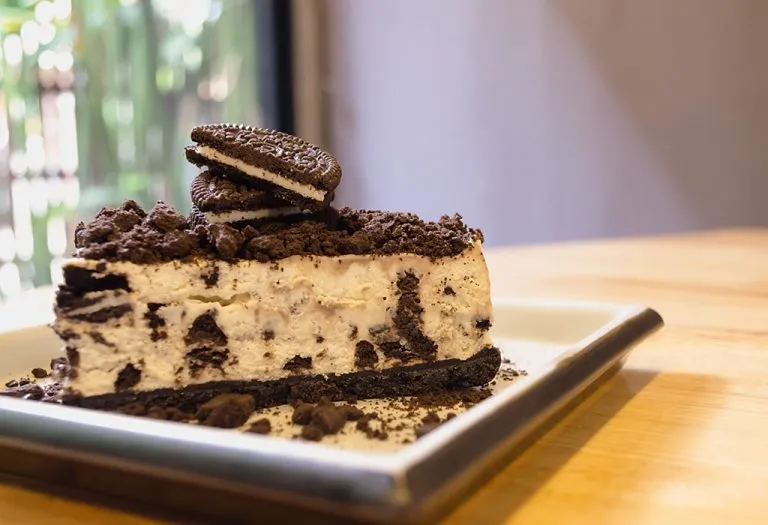 How to Prepare
a) Take a good amount of cookies and crush them together with butter. Line this mixture inside the base of a cake tin.
b) Take cream cheese, sugar, and cornflour and whip it all together with some eggs.
c) Keep whipping and add vanilla essence, chocolate and cream to the mixture.
d) Put the mixture on top of the Oreo base and bake it at 180 degrees for about 10 minutes. Reduce the temperature to 100 degrees after that and continue baking for an hour.
6. Cheese Soufflé
What You Need
Mashed potatoes
Shredded cheddar cheese
Grated parmesan cheese
Salt
Pepper
Eggs
How to Prepare
a) Prepare the oven by heating it to 190 degrees.
b) Take a bowl and mix potatoes, cheddar cheese, parmesan cheese, salt and pepper, along with the egg yolks. Mix it really well and add some milk to it.
c) Take another bowl and whip the egg whites in it until they are stiff. Add that to the earlier mixture and stir well.
d) Take a soufflé dish and grease it properly. Add the mixture to the dish and bake it in the oven for around 50 minutes. The mixture will rise up and get a golden brown shade.
e) Remove the dish from the oven and serve it immediately along with some green salad.
7. Veggie and Cheese Tarts
What You Need
Tart shells
Half and half
Eggs
Salt
Pepper
Dry mustard
Grated cheddar cheese
Chopped red bell pepper
Chopped broccoli
Sliced mushrooms
Finely chopped onion
Oil
How to Prepare
a) Take a bowl and add the half and half, spices and the eggs and beat them together.
b) Take a pan and add some oil to it to stir-fry the vegetables on medium heat.
c) Take a cookie tray and place the tart shells on it. Pour the egg mixture into the tart shell up to half. Fill the other half with the vegetable mixture. Add some cheese on the top.
d) Place the tray in the oven and bake for 20-25 minutes at 190 degrees.
8. Penne Pasta with Cheese and Bacon
What You Need
Penne pasta
Olive oil
Minced garlic cloves
Bacon strips
Chopped fresh basil
Salt and pepper
Grated sharp cheddar cheese
How to Prepare
a) Take the penne pasta and cook it as instructed on its package.
b) Take some garlic in skillet and sauté it in olive oil on medium heat for a few minutes.
c) Take another pan and fry the bacon strips to a golden brown shade. Place them on a paper towel to drain them. Break it into smaller pieces.
d) Take a bowl and add garlic, bacon, basil and some oil and toss together.
e) Drain the cooked pasta and add it to the bowl. Add some salt and pepper and stir it well. Add some cheese to the mixture and serve it alongside some salad.
9. Fettucine Alfredo
What You Need
Cooked fresh fettuccine pasta
Butter
Crush garlic cloves
Freshly grated parmesan cheese
Egg yolk
Thickened cream
Salt and pepper
How to Prepare
a) Take a pan and melt some butter in it. Add the crushed garlic to it and cook for 2 minutes.
b) Add cream to the pan and gently heat it. Mix it with egg yolk and some more cream using a fork.
c) Take one more cup of cream and whisk it in it while heating gently. As it starts bubbling, add parmesan cheese to it gradually, while continuing to whisk the mixture.
d) Add salt and pepper as required for taste. Put the cooked fettuccine in the sauce and stir it well.
10. Loaded Hasselback Potatoes
What You Need
Potatoes
Cheddar cheese
Bacon rashers
Sour cream
Chives
Olive oil
Sea salt
How to Prepare
a) Prepare the oven by heating it to 200 degrees.
b) For each potato, make small slices in it but not completely through.
c) Place them on a baking sheet and paint them with olive oil, right into the slices. Pepper some sea salt over it.
d) Bake this for around an hour as they start getting tender and brown. Take them out of the oven and place cheese slices between the potato gaps.
e) Take a pan and fry finely diced bacon in it until it's crispy. Take small and thin cheese squares and fit them into the Hasselback gaps.
f) Bake the potatoes in the oven again for about 20 minutes as the cheese starts melting.
g) Take them out and add sour cream, bacon bits, and finely chopped chives as toppings.
Making a quick macaroni cheese recipe for kids is the best way to get them all excited and happy. With all the attraction of eating cheesy food items in an outer restaurant, you can always ensure hygienic and healthy preparation of the items, by using the right ingredients. Easy to make and delicious to taste, these healthy cheese recipes will keep your kids hooked to them for a long time.
Also Read: Yummy Bread Recipes for Kids