10 Creative Little Girls Bedroom Ideas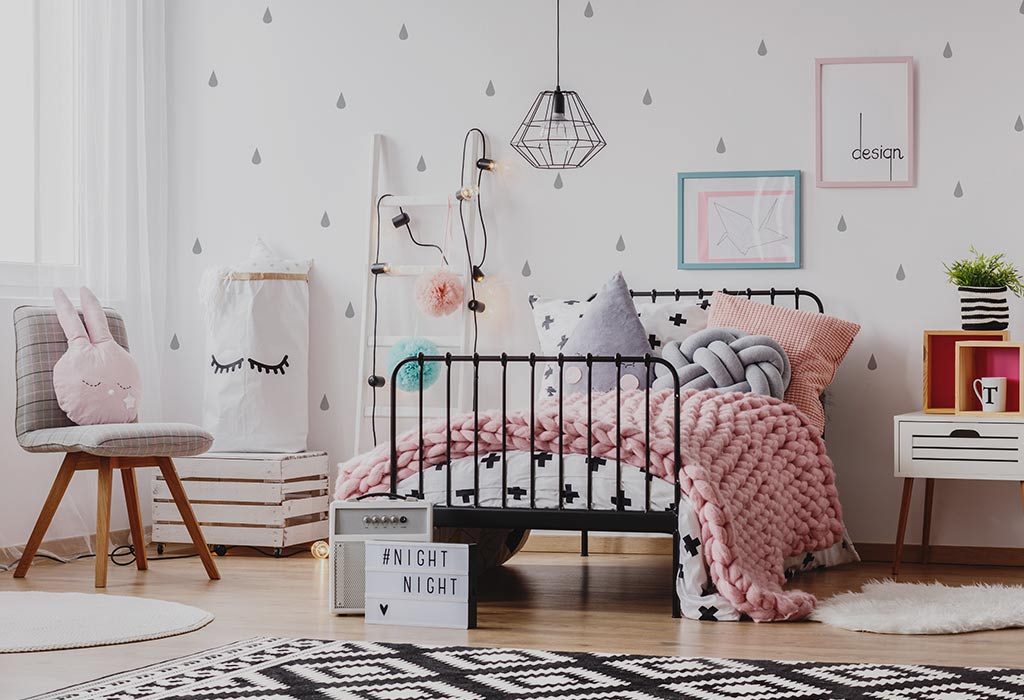 Giving a whole new identity to your bedroom can indeed be an exciting idea only if there is not much hassle and it does not take a lot of time. Decorating your daughter's bedroom is now very simple with these decor ideas.
Innovative Ideas to Create the Perfect Bedroom for Your Little Girl
Do you want to surprise your little princess with a beautiful new bedroom? Well, if you want to these creative ideas for decorating a little girl's room would certainly make your job much easier.
1. Pretty Butterflies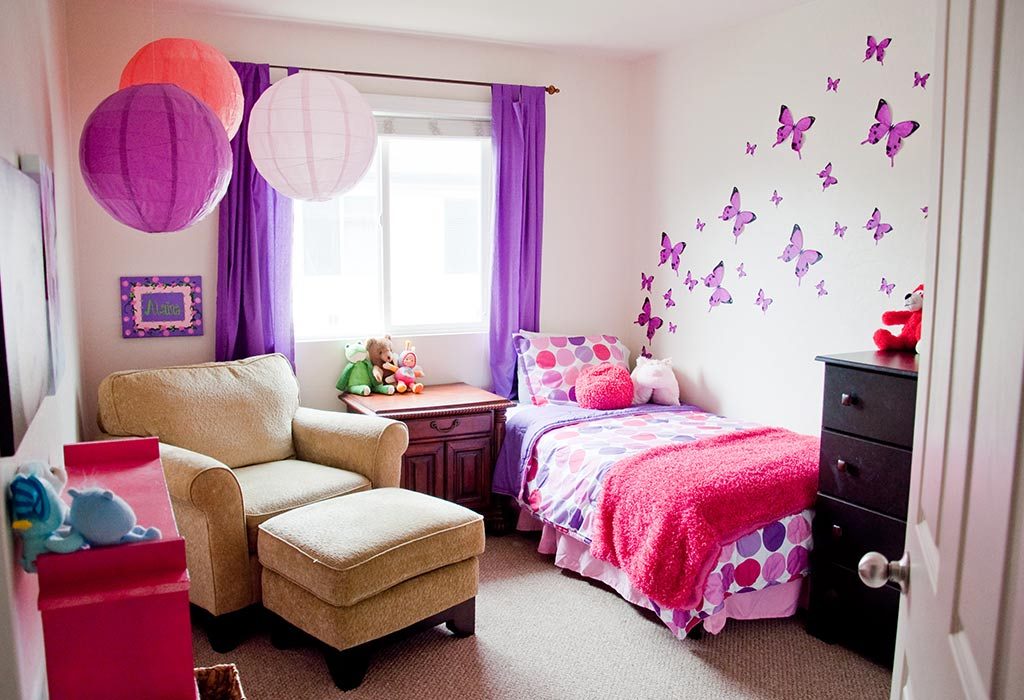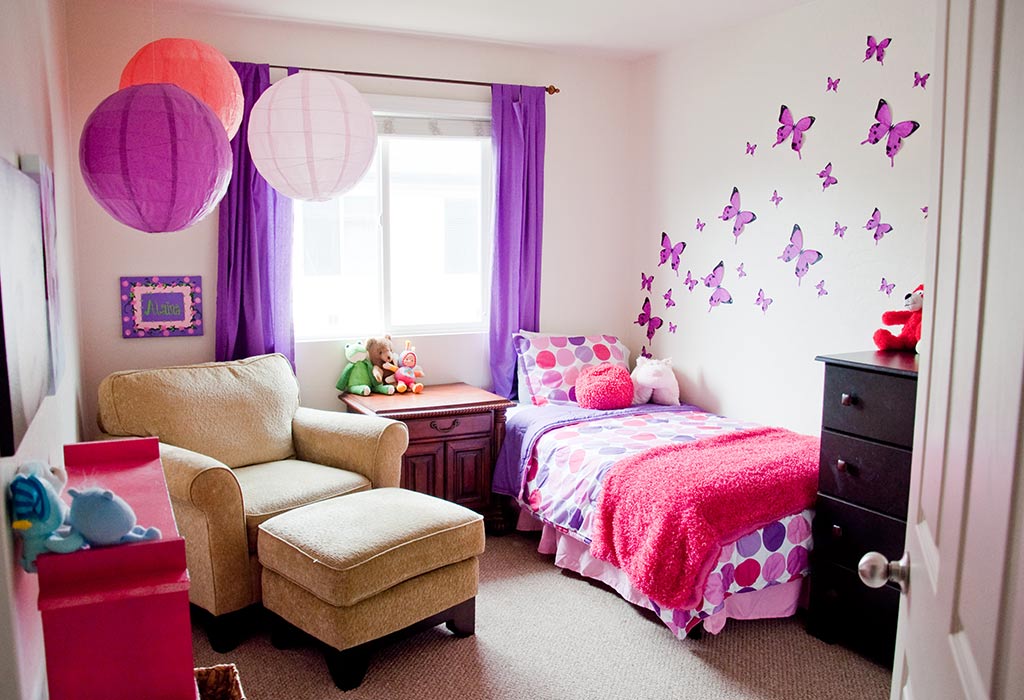 What can be better than pink and purple butterflies all along the walls of your little princess' room? For this kind of decor, you would have to paint the room in some light base colour, preferably off-white or beige. You can then get the butterflies painted in purple or pink as per your little princess' preference. Match the other furniture with this look to complete the decor!
2. Heaven on Earth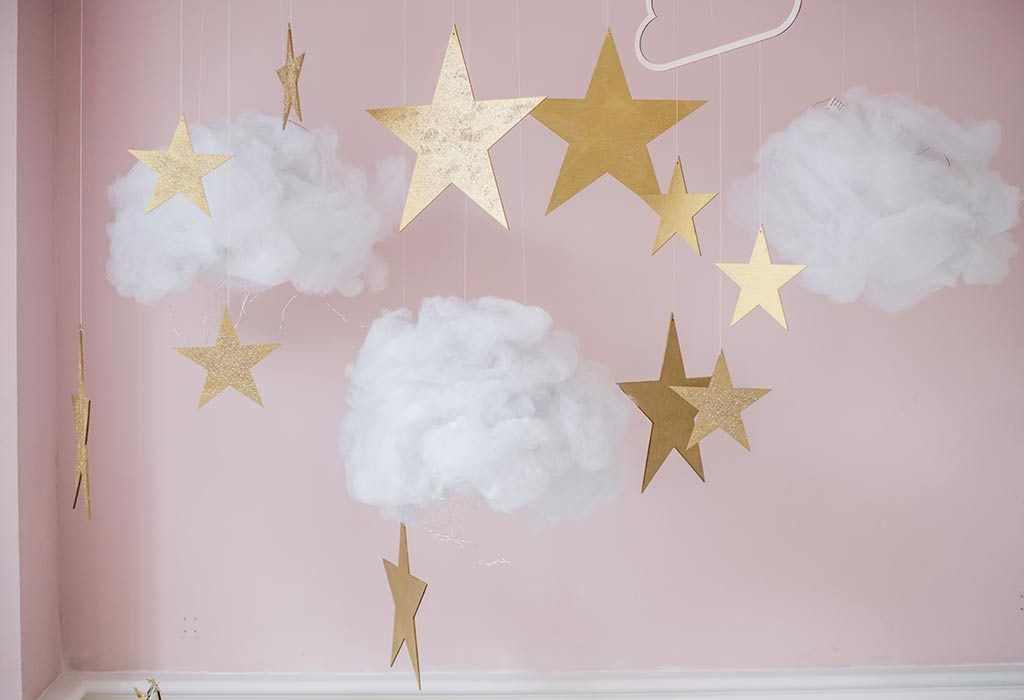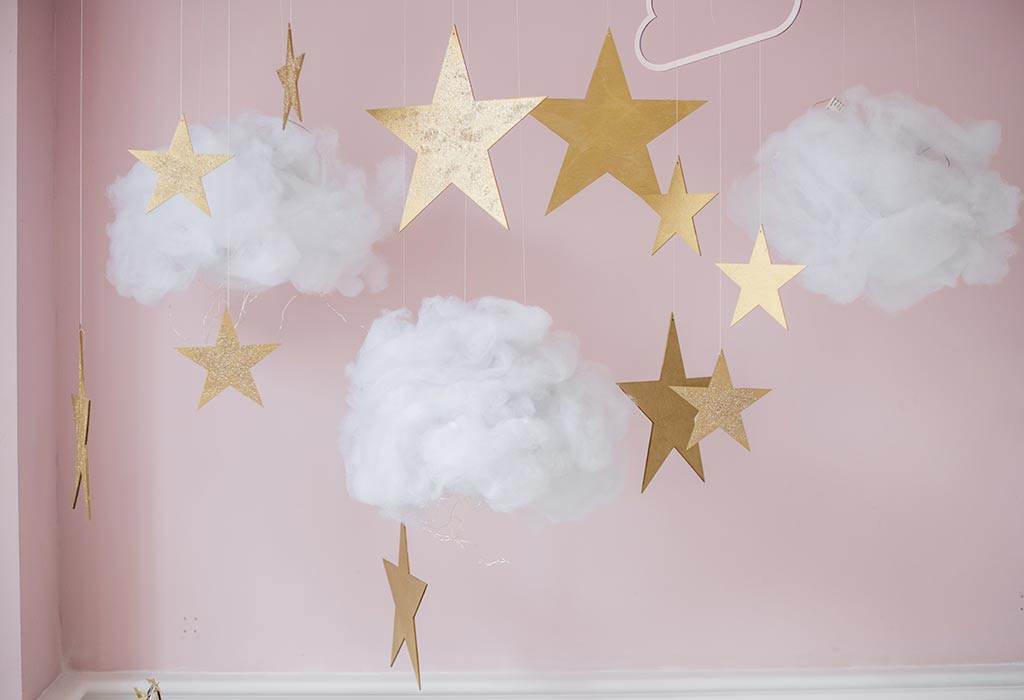 How about transforming one wall of your daughter's room to the beautiful night sky which she loves staring at? You would just need to paint the wall in a dark blue or navy blue shade. Get hold of star and moon shaped stickers which glow in the dark and stick them on the walls and ceiling. Alternately you can make stars and planets in colours your child likes and hang those as well.
3. Cool Canvas

If your kid is into art, this is the perfect idea for her! Transform one of the walls into a blackboard where she can paint to heart's delight. This would not only look creative and cute but also unleash the hidden artist in your child. The best part is that the wall transforms into a new creation everyday.
4. Tent it up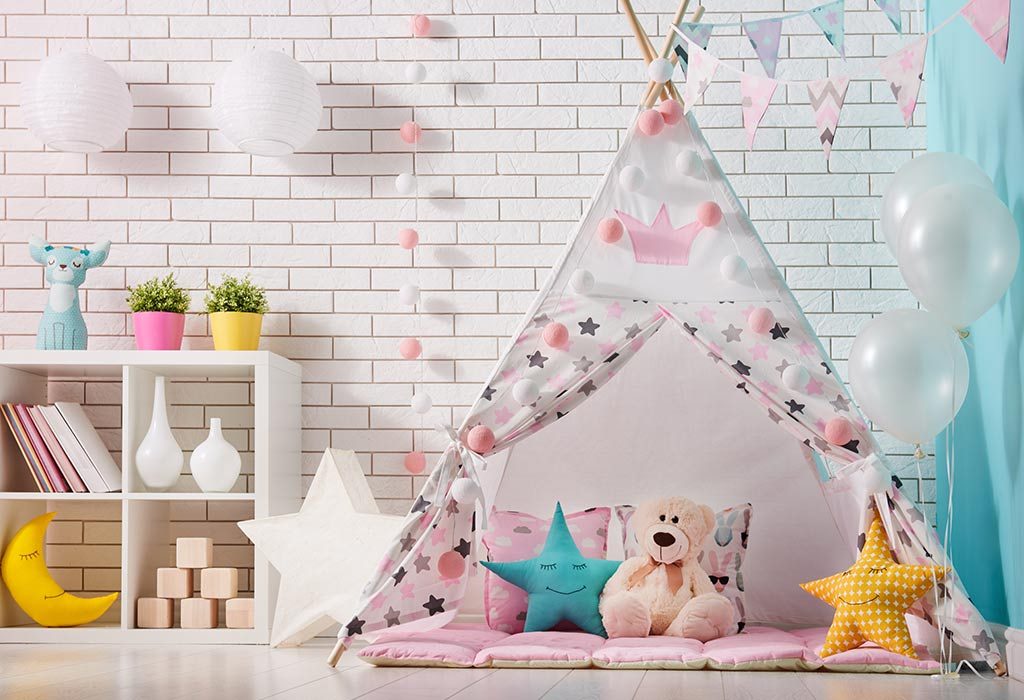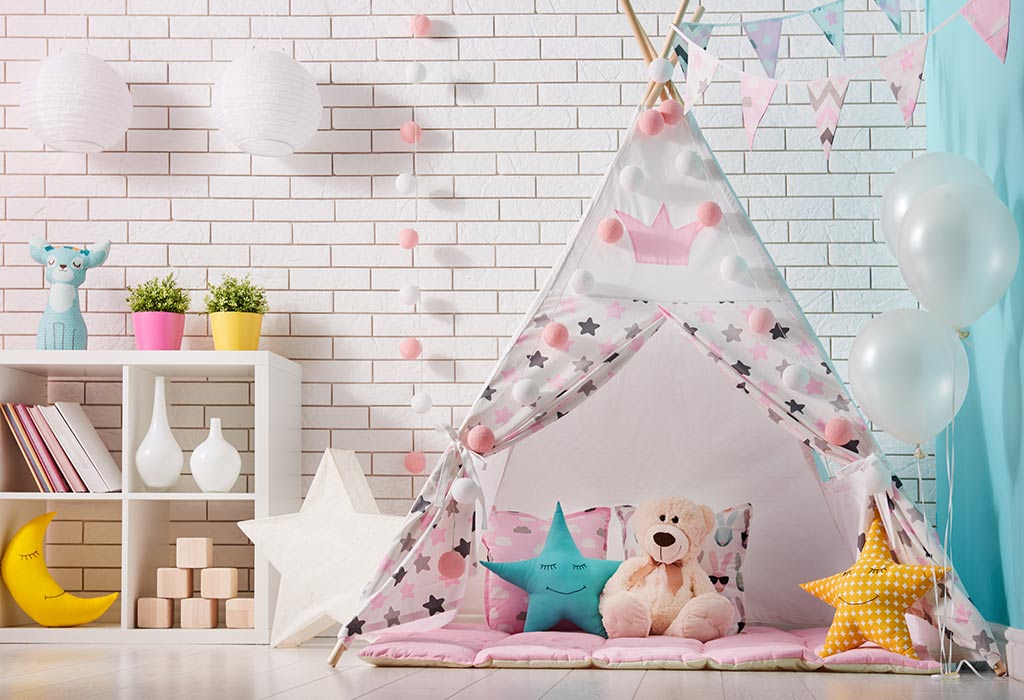 If you do not have enough space to create a separate playroom for your little one, there is nothing to worry about. Set up a tent in one corner of her bedroom and decorate it with fairy lights to give it a unique look. She can now use this place to keep her toys and has a separate playroom of her own which is unique as well as adventurous!
5. Pink for the Precious Ones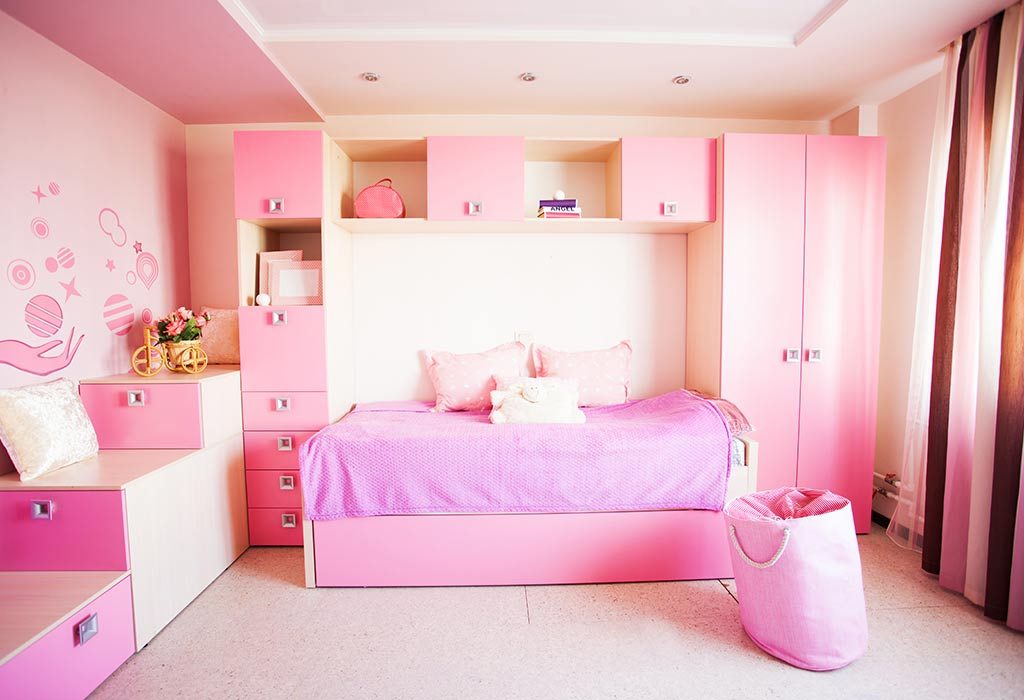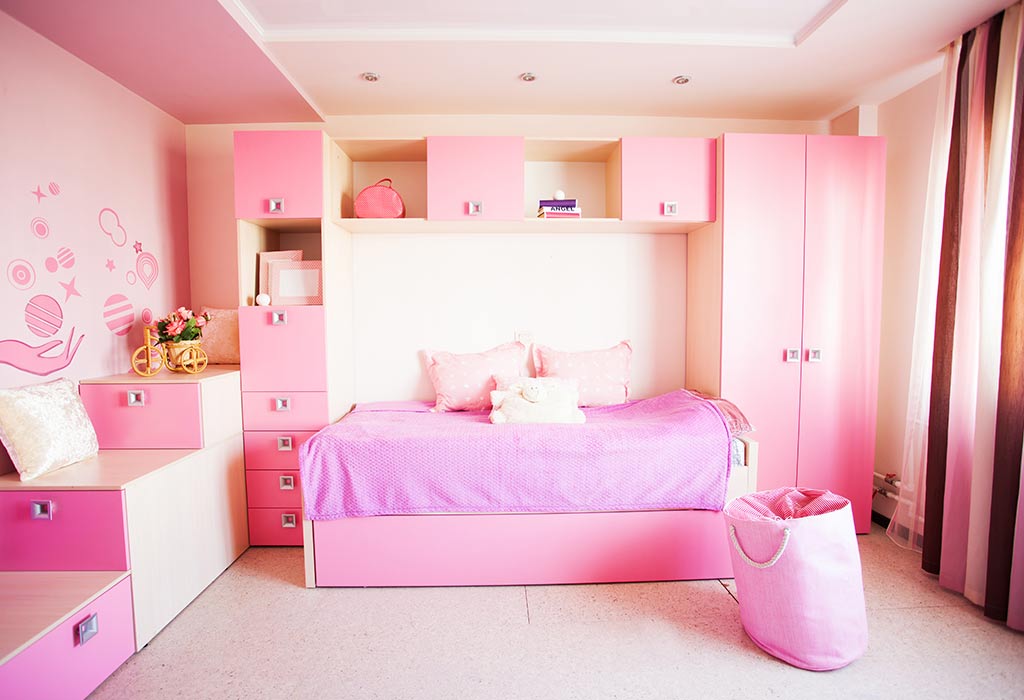 If you are looking for pink bedroom ideas for little girls, this is the perfect idea for you! Considering the fact that your little one is fond of pink, it's best to paint the walls of her bedroom in different shades of pink. You can also buy furniture in different shades of pink that will go with the room. If you are experiencing space crunch and have two little ones, a double-decker bed would not only serve this purpose but also add to extra excitement amongst your kids.
6. Light up with Lanterns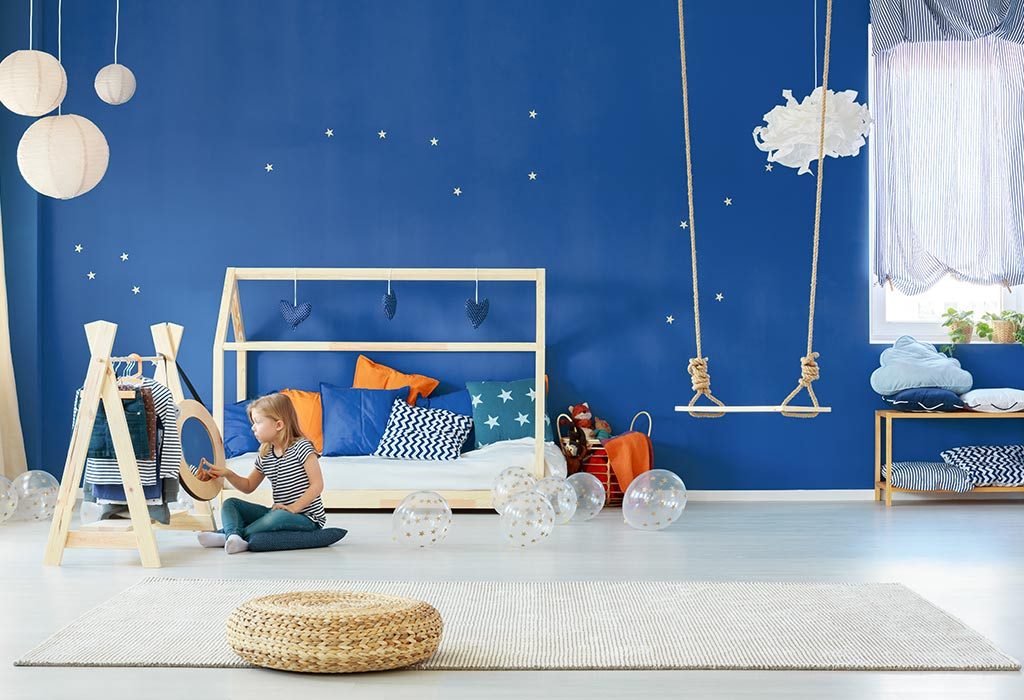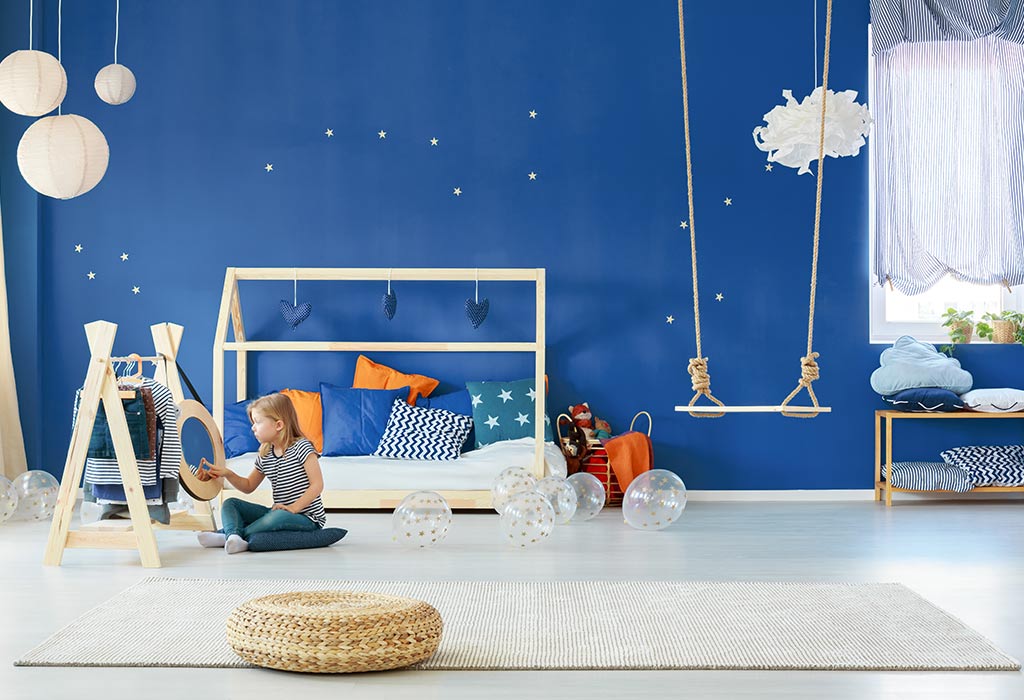 Lanterns can really look beautiful especially when they come in different shapes and colours! As kids are fond of colours, your little one would definitely love her rooms decorated with colourful and unique lanterns of different shapes and sizes! Your job is as simple as ever. Just suspend the lanterns at different lengths to create a whole new effect!
7. Rainbow Rendezvous

Every kid is fascinated by bright colours and rainbows! If you wish to surprise your little princess with an entirely new bedroom, this is a great idea for sure. Paint the walls with rainbows and clouds for a truly mesmerising sight every day. This elegant design is easy to make and would also add a pop of bright colour to her bedroom!
8. Life is a Fairy Tale

Just as each little girl is fond of fairy tales, each parent wishes their daughter's life to be as perfect as a fairy tale! To start with, you can make her bedroom look like one. She will simply be on cloud nine when she finds her bed, bed-side table and mirror all princess-themed, right out of her favourite fairy tale! She will certainly feel like her favourite character of a fairy tale in her own wonderland.
9. Cartoon-Themed
You will find hardly any kid who is not addicted to cartoons. So, paint your daughter's bedroom with her favourite cartoon characters right out of the television, and she will be over cloud nine! This would certainly be one of the best little girl bedroom ideas for small rooms!
10. Creatively Colourful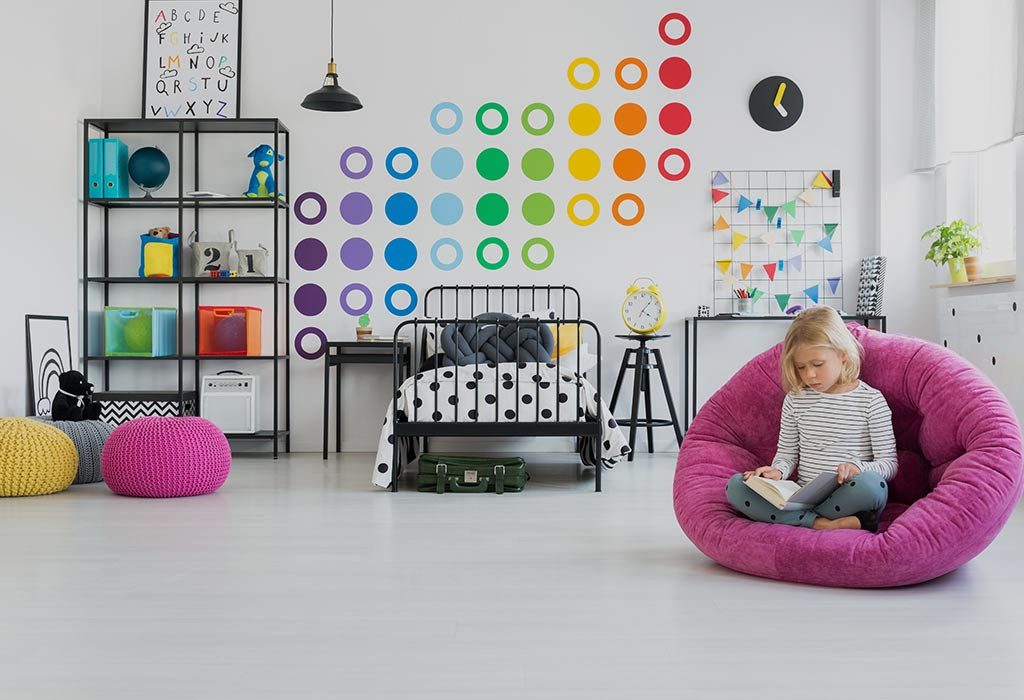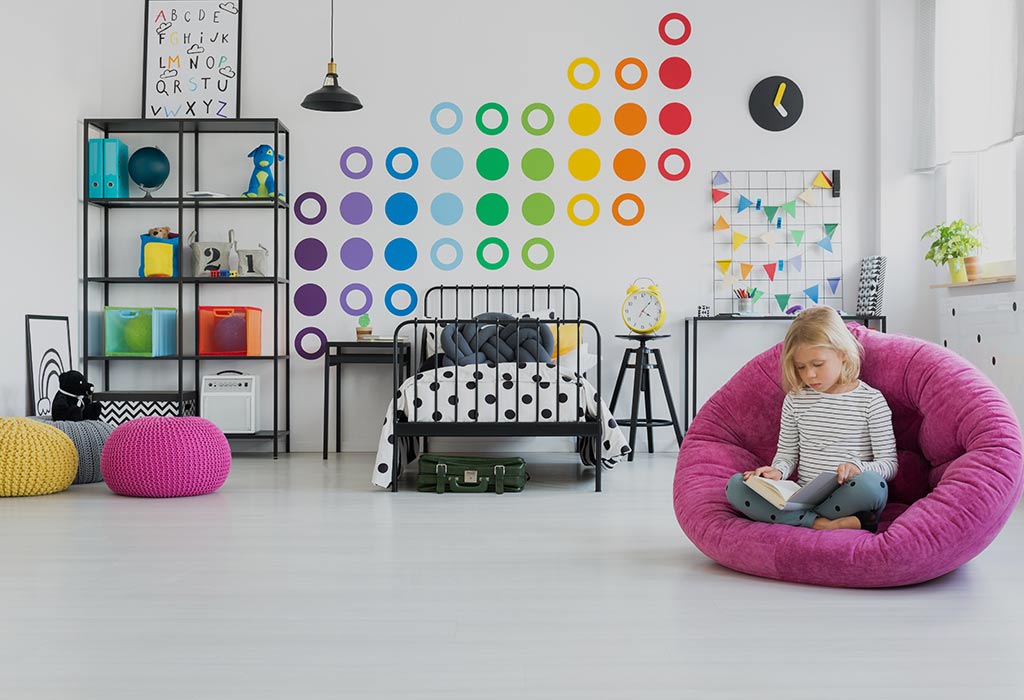 If you are undecided about the perfect colour ideas for painting your daughter's bedroom, the best idea would be splash too many colours on the wall! Bright and peppy colours are sure to look pretty in your kid's bedroom. To ease up things, you can go for colourful stickers that are easy to use and remove, and simply stick them on the wall to give a unique get up to it. Match the other decor accordingly to create a magical look!
So, what are you waiting for? Give a whole new look to your little girl's bedroom and surprise her today!