10 Brilliant Parenting Tips for Raising Twins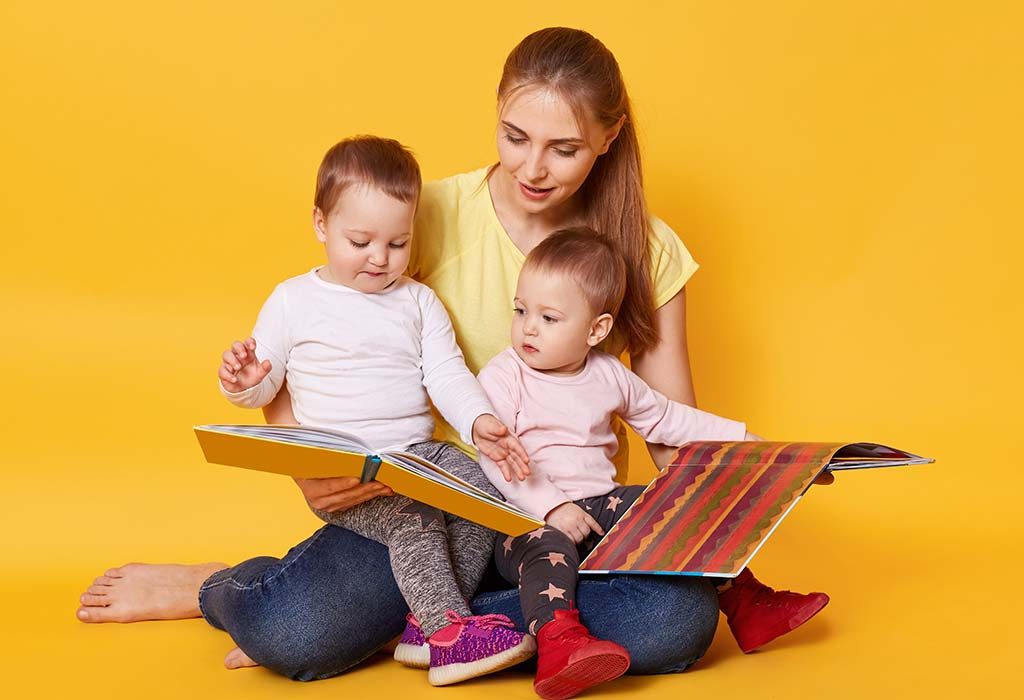 When you are raising multiples, it is good to learn the joys and challenges about parenting them. There are many advantages to the fact that twins have always been together since conception. For instance, they learn to sleep through the movement and noise, and they understand that they must wait to get their things done.
What to Expect When It Comes to Raising Twins?
Twins often do not show separation anxiety because they constantly have a companion. Twins can benefit from the ability to learn from each other during their early years of infancy, toddlerhood, and childhood. Although each of the twins finds comfort in being with each other and might have so many things in common, the parents should understand that each twin is a unique individual. They should be seen as two separate beings from day one.
How to Raise Twins?
There are many challenges in raising twins. No matter how hard it is to raise twins, it can be made easy following these tips.
1. Ask for Parenting Help
You could ask your friends, family, or even neighbours for support when it comes to bringing up children. Very often people like being invited for playing with the baby because everybody likes feeling needed. Your family or friends will love being invited over to be with the kids so you could take some rest.
2. Develop Routines and Schedules
When you follow a daily routine while raising twins from pregnancy to preschool, they will feel a little safer because they know what is going to happen next. When possible, you could get your babies on the same sleep schedule which will give you a few minutes to not rush. Therefore, when the twin babies grow up, they will be accustomed to following a schedule.
3. Look for Possibilities
It is possible to bottle or breastfeed both your twins at the same time. They could be simultaneously fed with a bottle using pillows to prop them up next to you or on your lap. You could breastfeed your twins using pillows that are designed to prop a baby. It is very challenging to burp two babies because it should take place naturally right after one has been fed. This is one of the best times to ask for help.
4. Connect with Other Parents Having Twins
Parents who have twins can provide you with so much support by sharing their experiences and knowledge on raising newborn twins first year. There are many communities that have parents in twin clubs. Therefore, accessing local clubs can help you with raising twins.
5. Let them Cry
One of the hardest things mothers of twins deal with is that guilt of not being able to give each of the children 100% of their time and efforts. There is only one of you, so when both the babies want to be held or need a bottle, one of them will have to wait. It is especially hard when the children are pre-verbal and often indicates their needs by crying. This means that you will have to listen to their pleas and whimpers more than you would like because so many things will be happening around you. In this situation, you should learn not to worry and understand that it is not the end of the world if you let your baby cry for a short time while you attend to the other one.
6. Stick to Your Guns
It is natural to give in when the kid is pouting and whining and throwing himself on the floor in a very dramatic-like way because you might think that it is easier just to give him what he wants. Children can smell weakness, and they can easily find your soft spot. So when there are two of them working together, you will give in because of their double screams and pleas and crying fits. This is why mothers of twins have to be tougher. When you say "no" you should mean it, stick to it, and stand firm. If you do not, then they will run all over you.
7. Treat Them As a Unique Individual
It is important to treat them as a unique individual as this will help each of the kid develop his/her identity and become aware of his/her own individuality. When you are parenting twins, there is a chance of you thinking them to be a unit. Therefore, it is better when you respect their individual differences. Create separate expectations around the abilities and interest of each child. Support their unique individualities by referring to each of them by their names and not as "the twins".
8. Plan Individual Quality Time
Planning quality time with each of the children is an ideal way to develop separate identities. Doing some quality playtime activities like talking and sitting, sharing a book, going to the market, or playing a game can help to provide the individual attention each of them needs. The goal is to give each of the children life experiences that are appropriate and fun for them. During the early years, twins tend to be very dependent upon each other. Spending some time apart will help to create individual identities and give the children one-on-one time with the adult.
9. Be Cautious about Making Comparisons
Development is not a race; it is a journey. It is common for parents to compare the development of their child to other children that are of the same age. This tendency will be particularly tempting to do with twins. Nonetheless, it is not good to compare twins. Little children internalise everything they hear and are quite perceptive. When you compare, you are easily discouraging the child and will create a situation where the child feels less smart, attractive, loved, or capable.
10. Consider Possessions & Win Identity
Children will form a sense of identity with the stuff they possess. When you get separate toys, blankets, books, clothes, etc. it will reinforce ownership and separateness. It is best when each child has some possessions that are not shared. You will be able to achieve this by giving each child a special space on a shelf or cupboard. It is also helpful if you label the individual possessions with their separate names.
Additional Parenting tips for Working Parents
You could find helpful tips for parenting twins in online communities since raising kids can be a handful.
You could look for tips to improve morning routines with children to make a structure and makes things easier for yourself and your twins.
Being parents to twins can take an incredible amount of preparation, organisations, and juggling. Therefore, you could follow some organisation tips.
Take some time off to energise yourself. You will be more proactive when you are well-rested. Caring for children is once in a lifetime opportunity, so it is better to take parental leave.
Be strategic when you set activities and tasks. Also, create a proper separation between home and work.
The emotional bond between twins should be treasured, but it is important to remember that each child is a unique being with separate potentials. Just like any other siblings, each twin has different needs, abilities, and desires and will fight, argue, love, and comfort each other.
Also Read:
How to Deal with Fighting Between Twins
Effective Tips for Bathing Twins
Working Ways to Care for Newborn Twins