10 Best Breastfeeding Books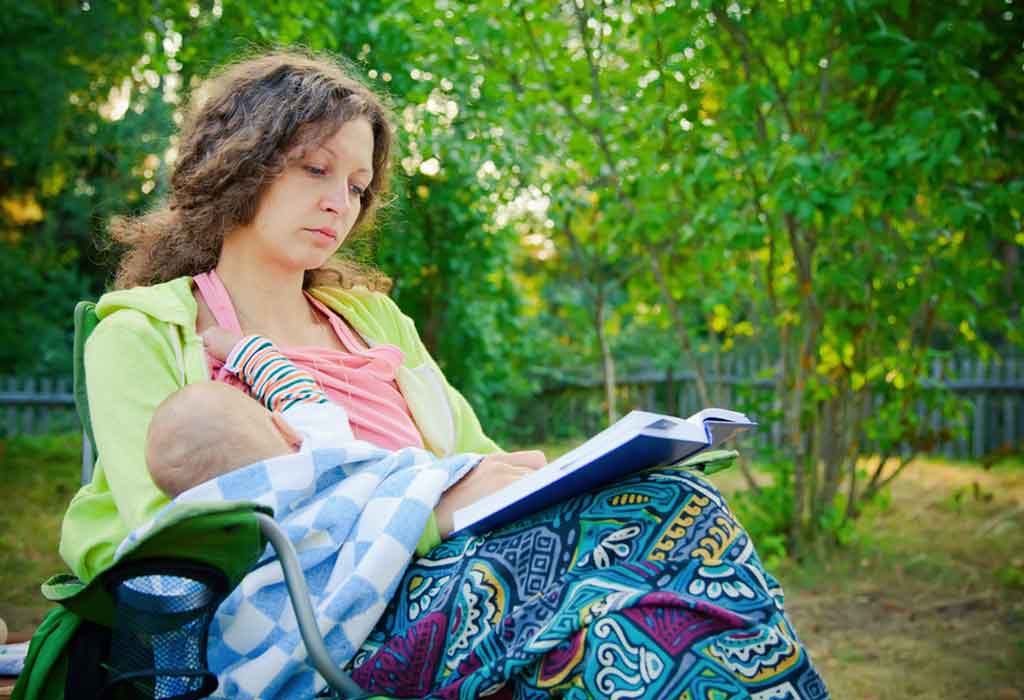 In this Article
A breastfeeding book can be the best gift for a new mom. Be it for a homemaker or a working mom, breastfeeding books contain adequate resources that meet the need of any 21st-century lifestyle. However challenging the task may look to feed your baby may look, these books guide all mothers to master the art of breastfeeding.
10 Books That Will Give Strength to All Breastfeeding Moms
Throughout human history, infants have fed on human milk for sustenance and survival. The importance of breastfeeding is seen by its depiction in philosophy, art, mythology, and religion in different cultures worldwide. Although there has been a profound rise in the commercialization of artificial milk during the 20th Century, fortunately, breastfeeding has recently regained its popularity due to increase awareness on how it plays a pivotal role in human well-being from birth to adulthood. In most societies, women nurse their babies as it is the most cost-effective, healthy and convenient way to provide them with nourishment. It may seem to be a straightforward and natural activity after childbirth. However, it can be more challenging for some women than imagined. Even with suggestions pouring in from friends, sisters, or aunties about breastfeeding, it can be demanding to breastfeed your child. Reading books that teach the womanly art of breastfeeding is a huge step in overcoming this problem. Consider choosing a book with helpful illustrations or one written in a conversational tone to ease your worries. The tried and tested tips given in the books mentioned below will help you find confidence in nurturing your baby through breastfeeding in the right way and overcoming any challenges you face.
1. The Womanly Art of Breastfeeding
Author(s) – Diane Weissinger, Diana West, Teresa Pitman
Why Mums Must Read It
This classic bestseller has been updated to provide a range of nursing advice, information, and stories that enlighten supporting nursing and expectant mothers. From preparing for breastfeeding during pregnancy, feeding cues, nursing positions to expressing and storing breast milk, this book empowers you with the wisdom handed down from women right through the decades.
2. Breastfeeding Made Simple: Seven Natural Laws for Nursing Mothers
Author(s) – Nancy Mohrbacher and Kathleen Kendall-Tackett
Why Mums Must Read It
The book is a comprehensive resource giving relevant information on the seven laws of breastfeeding. It outlines the difficulties related to breast refusal, low milk production, and weaning, along with other obstacles that can disrupt the joy of breastfeeding your baby.
3. Ina May's Guide to Breastfeeding
Author(s) – Ina May Gaskin
Why Mums Must Read It
The author of this book tackles the process of breastfeeding from the early days to full-term breastfeeding. She addresses how to deal with nipple phobia, breast pumps, and getting back to work while breastfeeding in a very practical way.
4. Making More Milk: The Breastfeeding Guide to Increasing Your Milk Production
Author(s) – Lisa Marasco
Why Mums Must Read It
Endorsed by La Leche League International, this book offers effective, time-honoured, and innovative strategies for anyone struggling with supply issues. It includes chapters on pregnancy, foods and nutrition, birth issues, and alternative therapies as well.
5. The Breastfeeding Book
Author(s) – Martha Sears and William Sears
Why Mums Must Read It
This perennial favourite book provides information on how to get started on breastfeeding. It has a range of illustrated tips for latching, advice on how to increase milk supply, using breast pumps and other technological devices supporting breastfeeding, night-time breastfeeding, breastfeeding and fertility, fitness for moms, toddler nursing, weaning, and nutritional needs for baby and mother, etc. Needless to say, this book is a must-buy.
6. The Complete Book of Breastfeeding
Author(s) – Sally Wendkos Olds and Laura Marks
Why Mums Must Read It
Written in a friendly and easy-to-read style, this classic book offers a comprehensive guide to breastfeeding. There is information on how to get prepared before your baby arrives as a whole family, dealing with problems at the hospital, safest sleep scenarios for babies, breastfeeding in public, including laws affecting breastfeeding mothers. New data about preterm infants and other lactating mothers' health issues are also presented and discussed in this book.
7. Work. Pump. Repeat.: The New Mom's Survival Guide to Breastfeeding and Going Back to Work
Author(s) – Jessica Shortall
Why Mums Must Read It
This practical book offers a survival guide for all working moms who deal with stress and guilt while undertaking the world's most rewarding job of breastfeeding. It also provides a road map for negotiating the pumping schedule with colleagues, navigating business travel, and the difficulties of pumping milk in less-than-desirable locales.
8. The Ultimate Breastfeeding Book of Answers
Author(s) – Jack Newman and Teresa Pitman
Why Mums Must Read It
In the fully revised edition of this book, two of today's foremost lactation experts help new mothers overcome their fears, doubts, and practical concerns about breastfeeding.It also helps to deal with babies with colic problems, special needs, and premature breastfeeding.
9. The Nursing Mother's Companion
Author(s) – Kathleen Huggins
Why Mums Must Read It
A classic book available in the market for 25 years now, professionals often recommend this bestseller to new parents. The author equips mothers with information on nursing after cesarean delivery, re-lactation, treating post-partum headaches and nausea, introducing solid food, reviews on breast pumps, expressing, and storing milk, sharing a baby, appendices on determining the baby's milk needs in the initial weeks, and the safety of various drugs during breastfeeding.
10. Latch: A Handbook for Breastfeeding with Confidence at Every Stage
Author(s) – Robin Kaplan
Why Mums Must Read It
This comprehensive book addresses multiple concerns through every stage of breastfeeding, including 'establishing successful breastfeeding early on', 'breastfeed through lifestyle changes' and 'wean your baby/toddler from breastfeeding'. The book also contains personal stories by breastfeeding mothers to help you overcome your breastfeeding challenges with confidence.
The feeding method of neonates and babies or breastfeeding is one of the most critical public health issues. However, both traditional and western practitioners have succeeded in confusing generations of mothers through their fads and misleading practices about breastfeeding and the variety of feeding patterns. The right books for nursing mothers can thus be an eye-opener during the postpartum period. Breastfeeding can be a personal choice for people. While there are threads of privilege woven around it, breastfeeding isn't a must for everyone, and choosing not to nurse or not being able to nurse is in no way a reflection of your maternal abilities.
Also Read:
Best Parenting Books of All Time
List of Humorous Books on Parenting
Funny Parenting Books for New Moms