10 Beautiful Parenting Poems Every Mom and Dad Will Relate To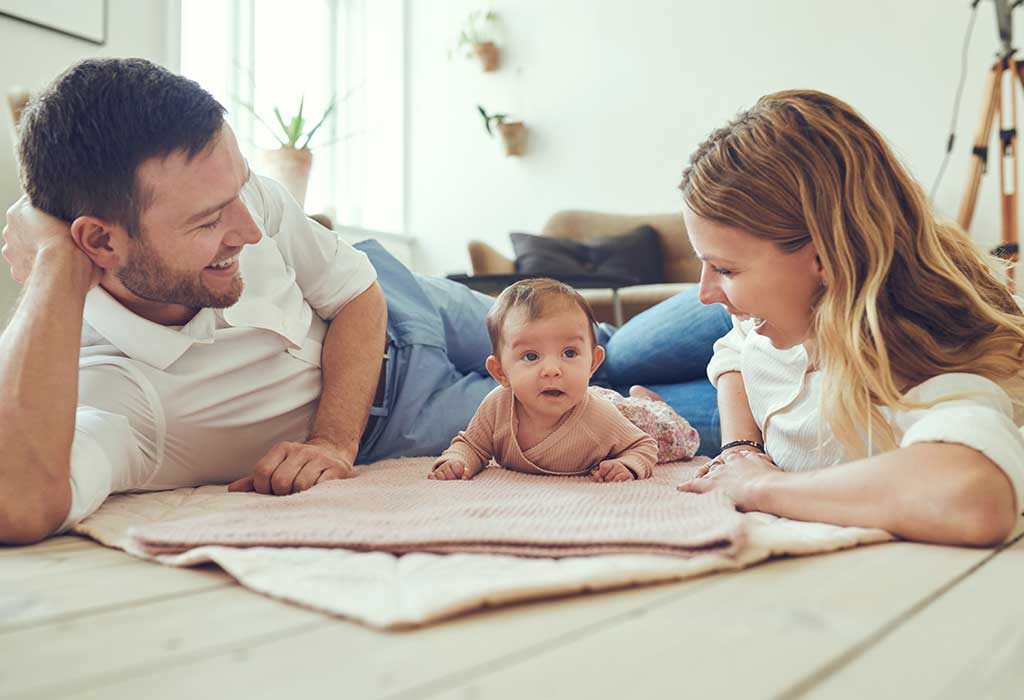 In this Article
Raising a healthy and happy child is one of the most challenging jobs a parent can ever have, but at the end of the day, it is also the most rewarding. Parents are the most influential people in making a person who they are, and when you are new to parenting, that fact can be quite stressful. However, that stress will go away when you read a few poems about parents' love for children! Therefore, when you are having a very stressful day handling your children, read these few beautiful parenting poems that will make you feel better!
10 Best Poems About Parenting
Check out this wonderful collection of short poems for parents that every parent can relate to!
1. 'The Unglam Mom' by Fion Lim
How many days
I feel so spent exhausted and run down
Until I wonder if it's worth it all
There goes my work goals, routines,
Days of dressing up pretty and nice
Words like carefree, solo, single
Are yesterday's vocabulary.
Shopping, gatherings, late-night outs
Are yesterday's past.
Now look at this
Plain boring nondescript dressing
Gone are the high heels and makeup
Here come flat pumps and BB cream
A quick haircut needs an arrangement
I do feel not glamorous and doubtful
Now I'm not slim or in trend as before
But you see
I have a baby to care for
He takes up my days and nights
He really is a 24/7 chore
He takes away order and creates a mess
He wakes me to wonder and inner strength
He introduces me to minimalistic things
And the importance of sacrifices
He tests me in patience, prayer, and play
He brings with him laughter and joy
So now I see
My baby is transforming into a toddler
The initial months rolling by fast
Some days are much tougher and
I may have been weak and broken down
But there are many good days
Where it is beyond words to be a mom
I may not be a glam mom now
I may not be all chic and confident
But I am giving my best shot at "momdom"
And I do have my baby to love and care for
He truly fills up my days and nights!
2. 'Baby, Teach Me' by Michele Meleen
Baby, please help me
this is all brand new.
I need your guidance
in taking care of you.
I'll need you to cry
when you're hungry or wet.
I'll need you to quiet
when you're feeling content.
With every action you take
valuable skills I'll earn.
But, I'll need you to be patient
as I've got lots to learn.
Parenting won't be easy
but when push comes to shove
There's one skill I was born with
and that's showing you, my love.
3. 'Daddy My Hero' by Fion Lim
Dear Daddy, please slow down
and can you please hold my little hand?
I'm growing up as fast as I could
so I could catch up with you and
follow you everywhere you may go
Don't you see Daddy
you're my hero and
I'm observing your actions and
learning from you because
I want to grow up to be like you
So Daddy please don't hurry away
as my little feet can't catch up and
I may stumble and fall and be left behind
But I'll pick myself up and hurry over
So I can always see what you're doing
I love how when you slow down and
pick me up and carry me in your arms
as then I could see at your eye level
feeling all safe and secure in your arms
and that's when I can see what you see
4. 'No Children!' by Edgar A. Guest
No children in the house to play–
It must be hard to live that way!
I wonder what the people do
When night comes on and the work is through,
With no glad little folks to shout,
No eager feet to race about,
No youthful tongues to chatter on
About the joy that's been and gone?
The house might be a castle fine,
But what a lonely place to dine!
No children in the house at all,
No fingermarks upon the wall,
No corner where the toys are piled–
A sure indication of a child.
No little lips to breathe the prayer
That God shall keep you in His care,
No glad caress and welcome sweet
When night returns you to your street;
No little lips a kiss to give–
Oh, what a lovely way to live!
No children in the house! I fear
We could not stand it for half a year.
What would we talk about at night,
Plan for and work with all our might,
Hold common dreams about and find
A true union of heart and mind,
If we two had no greater care
Then what we both should eat and wear?
We never knew love's brightest flame
Until the day the baby came.
And now we could not get along
Without their laughter and their song.
Joy is not bottled on a shelf,
It cannot feed upon itself,
And even love, if it shall wear,
Must find its happiness in care;
Dull we'd become of mind and speech
Had we no little ones to teach.
No children in the house to play!
Oh, we could never live that way!
5. 'Keep Your Advice' by Michele Meleen
The advice starts coming
when the baby is announced.
Whether solicited
or thrust upon the parents.
Most have good intentions
while some think their way is right.
Still, others want to take your place.
I know parenthood isn't easy
and maybe I'm ill-equipped,
but you can keep your advice
because I prefer learning on the job.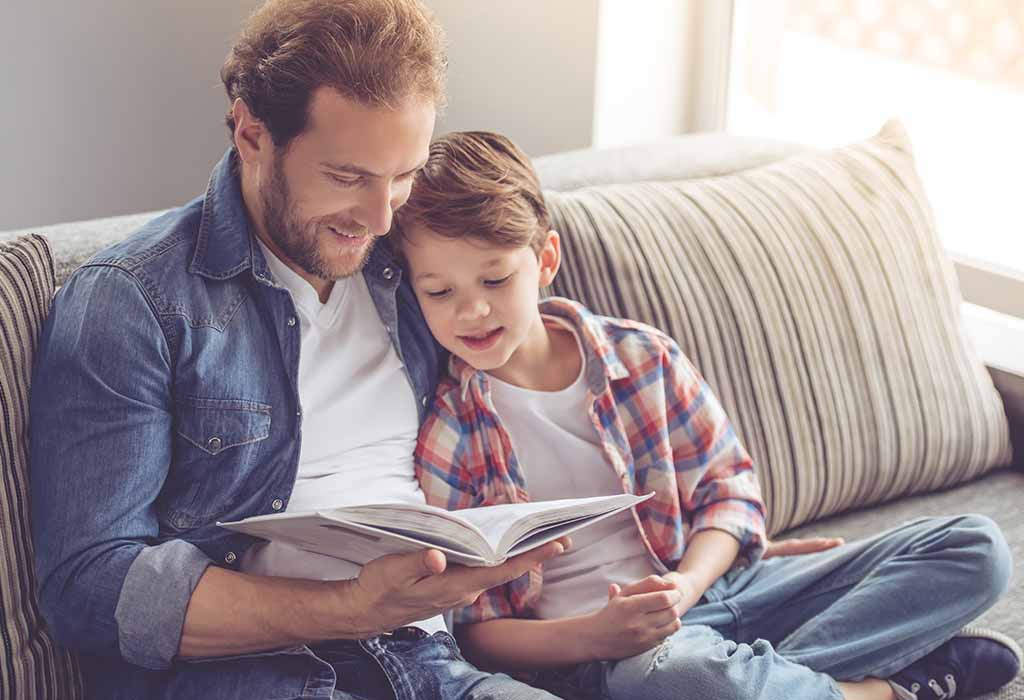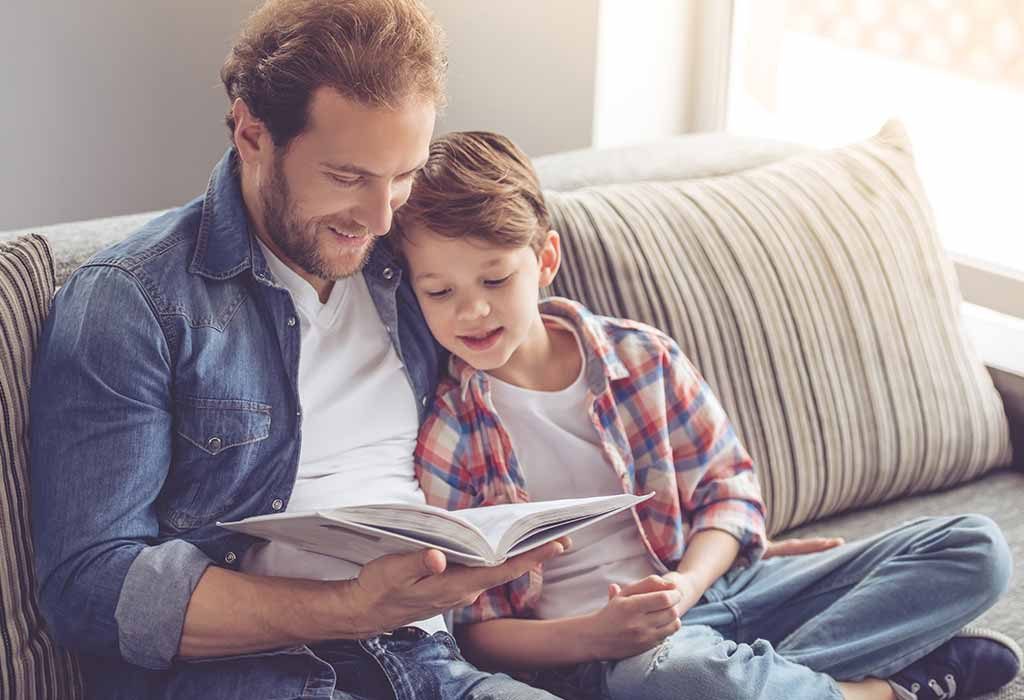 6. 'Ticket For Life' by Wanda Oleson
Bandage scraped knees. Kiss away fears.
Watch their heartbreak and dry their tears.
Teach them to know what's right and what's wrong.
Show them how to be gentle and when to be strong.
Tell them you love them, and then let it show.
That's the easiest part of helping them grow.
There needs to be disciplined, but don't overdo it.
Praise and encouragement strengthen their spirit.
Show them respect for their feelings and thoughts.
They should know their important, self worth can't be bought.
Show them some patience and always be kind.
Developing minds make mistakes from time to time.
Teach them to be the best they can be.
When they're happy within,
What a ride life can be!
7. 'Limitless Love' by Michele Meleen
As a parent, I've been equipped
with limitless love
for all my children
and all their lives.
This love can never stop
and it can never end.
It goes on forever
until the end of time.
8. 'I May Be a Baby' by Fion Lim
Mommy, I may be a baby
But I have my needs and wants
And yes I'm a little person!
Mommy, I may be a baby
But I have my own character
And yes a big attitude to match
Mommy, I may be a baby
But I'm trying to grasp this world
And yes I'm curious about everything
Mommy, I may be a baby
But I can't talk like you do
And yes please be patient with me
Mommy, I may be a baby
But I'm learning each and every day
And yes to others I'm merely playing
Mommy, I may be a baby
But I smile big and laugh out loud
And yes I collect hugs and kisses
Mommy, I may be a baby
But I have you wrapped around my finger
And yes I do love you for loving me so
9. 'A Parent's Heart' by Ann T. Tran
When you feel like breaking down or crashing in,
Who do you turn to, to forgive your sin?
When you cried your lonely tears,
Who will be there to fight your fears?
And when it feels like no one would understand,
Who was there to hold your hand?
There are people whom you can't replace,
They're the ones who gave you your face.
They'll love you through thick and thin,
They show you the light from deep within.
And if by chance you happen to die,
They'll be the ones who will really cry.
You see, my friend, there's no one who can love you more
Than your very own parents, that's for sure.
Always remember this is true,
Wherever you go, your parents will be there for you.
10. 'I Can' by Michele Meleen
I may not know:
how to change a diaper,
make a bottle,
heal a scrape,
cure a broken heart,
or transition from child to adult.
What I do know is:
I can feed you fuel
I can quench your thirst
I can offer comfort
I can give you words
I can make you important
I can speak with love
I can give you all that's good
It's part of parenthood.
These beautiful and famous poems about parents and parenting are all you need at the end of the day, to help you realize what a great job you are doing!
Also Read:
Motivational Parenting Quotes
Beautiful Love Quotes From Parents to Their Kids
Best Single Mom Quotes