When Will Baby Loose Their Teeth & How to get Rid of Them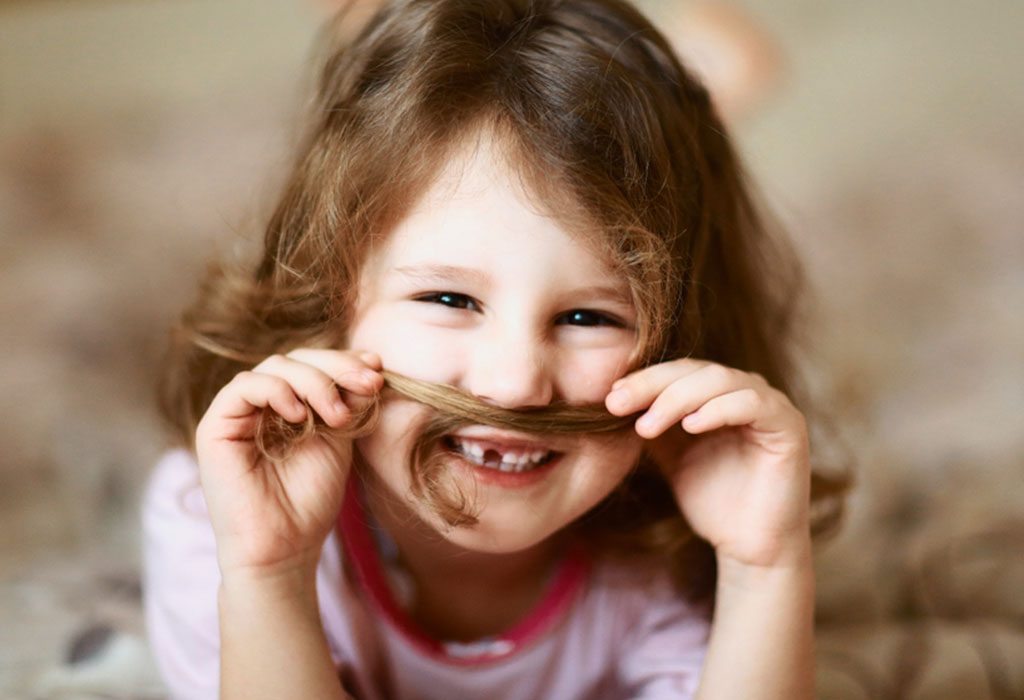 A child's pearly white smile can be a delight for the parents. When your child's baby teeth fall, it makes room for the permanent teeth. However, as a parent, you may have many concerns regarding your child's falling teeth.
When Do Children Start Losing Baby Teeth?
Most children have wiggly teeth or begin to lose their teeth by the time they are five to seven years old. However, if you notice your four-year-old child with a loose tooth, there is nothing to worry about. Some children may lose their teeth earlier than others. Usually, by the time your child turns three, your child will have a set of twenty teeth and these teeth begin to fall out in the similar order in which they come.
Ages When Baby Teeth Come In and Fall Out
The chart below or the following losing baby teeth chart will help you know what baby teeth fall out first:
| | | |
| --- | --- | --- |
| Upper Jaw | Tooth emerges | Tooth falls |
| Central incisor | 8-12 months | 6-7 years |
| Lateral incisor | 9-13 months | 7-8 years |
| Canine | 16-22 months | 10-12 years |
| First Molar | 13-19 months | 9-11 years |
| Second Molar | 25-33 months | 10-12 years |
| | | |
| --- | --- | --- |
| Lower Jaw | Tooth emerges | Tooth falls |
| First Molar | 14-18 months | 9-11 years |
| Second Molar | 23-31 months | 10-12 years |
| Canine | 17-23 months | 9-12 years |
| Lateral incisor | 10-16 months | 7-8 years |
| Central incisor | 6-101 months | 6-7 years |
* The above chart gives a general idea of what age do you lose all your baby teeth. The mentioned age limit might be an approximation and actual results may vary.
What Can You Expect?
The primary or baby teeth begin to loosen up as soon as the permanent or adult teeth move up in the jawline. The baby teeth roots are the pathways for the adult teeth. If the first tooth has not fallen by the age seven, it is advised to get in touch with the dentist and get an x-ray done. Sometimes extra growth or teeth hampers the permanent teeth to make their way.
How to Get Your Kid's Baby Teeth Out?
In most cases, the teeth come without much of pain or discomfort. It is advised not to fiddle around with the wiggly tooth as it may cause harm to the gums and cause injuries too. The natural way is certainly the best way. If you notice a yanking tooth, encourage your child to brush more often than usual (two to three times a day). Brushing is a great way of handling a yanking tooth. You may also encourage your child to work the tongue around the shaky tooth and kids love to do it. If you notice that the tooth just hanging lose and your kid is unable to pull it out, you may take a soft cloth and gently pull it out.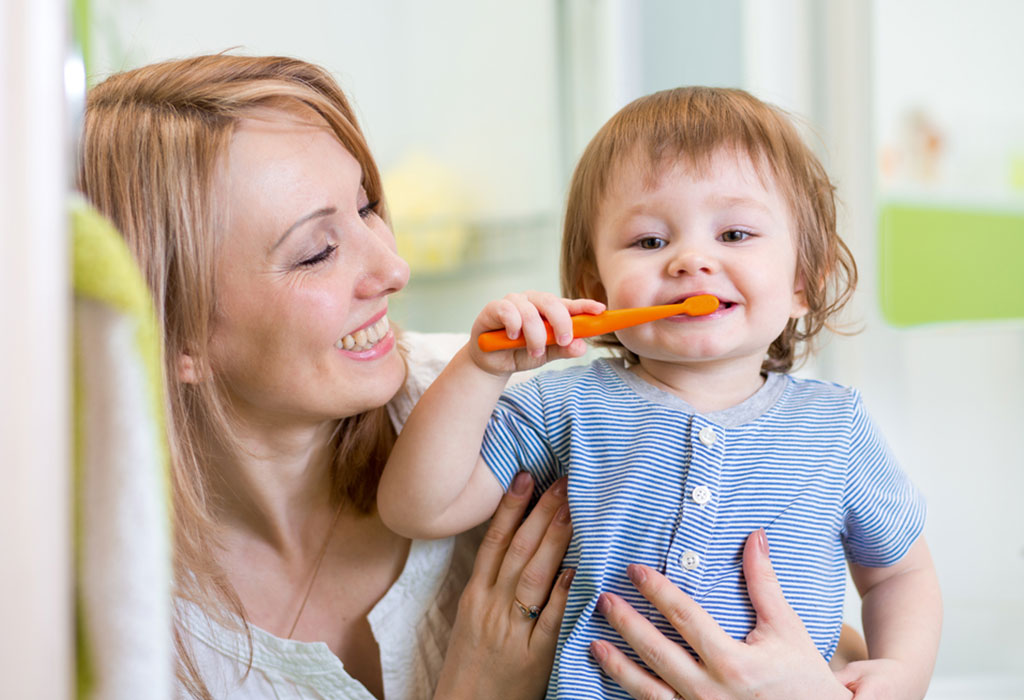 Is Brushing Necessary, If Baby Teeth Are Falling Out?
Maintaining good oral hygiene is of utmost importance and brushing is extremely necessary for a child at every stage. Following are some of the reasons that your child needs good brushing habit when the teeth are falling:
For healthy permanent teeth as they grow just beneath the baby teeth.
Baby teeth are required for chewing and proper chewing means better absorption of nutrients.
Improper oral hygiene may lead to dental cavities, even in babies.
When Should Brushing Be Started For Your Baby?
You may start brushing your baby's teeth as soon as they appear, though you should refrain from using toothpaste for babies. A small finger brush is ideal to remove any food particles from the baby's teeth. However, the proper brushing should start at around two years, when the baby learns to spit out properly.
When Should You Visit the Dentist?
You may take your baby to the dentist anytime after your baby's first birthday. However, if you feel you need to visit earlier than that, you may do so. If you notice any usual dental problem, such as the baby teeth falling out early or teeth not coming back on time, get in touch with your baby's dentist.
It is recommended that you maintain good oral hygiene for your child so that your child can flaunt a beautiful smile. Though most dental concerns can be handled with proper care and hygiene, medical help should be sought in case of any dental problems.
Also read: How To Teach Toddler To Brush Teeth