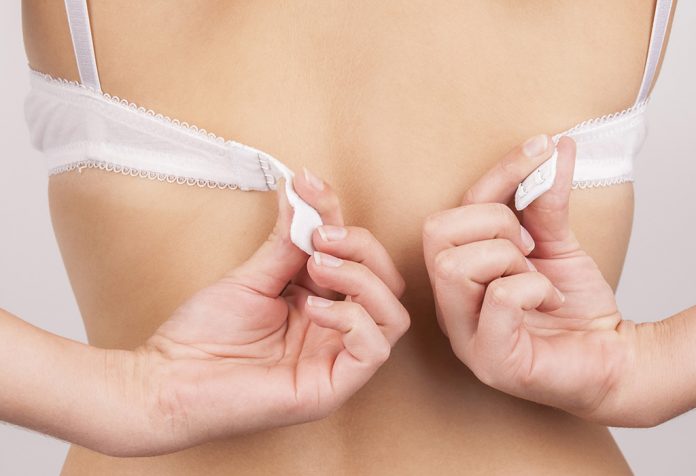 Last Updated on
Pregnancy is an important phase of a woman's life. This necessitates a lot of changes in your lifestyle, some of which may make you very conscious and extra concerned about whatever you do.
The changes you must bring about during pregnancy start with the food you consume, and go on to affect your way of sleeping and your clothes. Innerwear, often an article of clothing which one does not pay much attention to, also needs to be of a whole new type. Read on to learn what kind of bra is best suited for you when you are pregnant.
Is it Safe to Wear Bra in Pregnancy?
It is completely safe to wear bras during pregnancy. However, you need to wear a different type of bra which is more comfortable during this phase. Pregnancy bras or maternity bras are specially designed to provide comfort and support in pregnancy. Most mothers-to-be select maternity bras when they are shopping for maternity wear, as these can be used when they start nursing the baby post-delivery.
Choosing the Right Bras to Wear during Pregnancy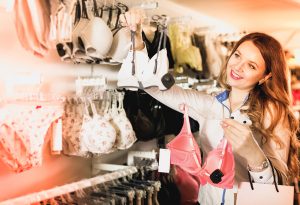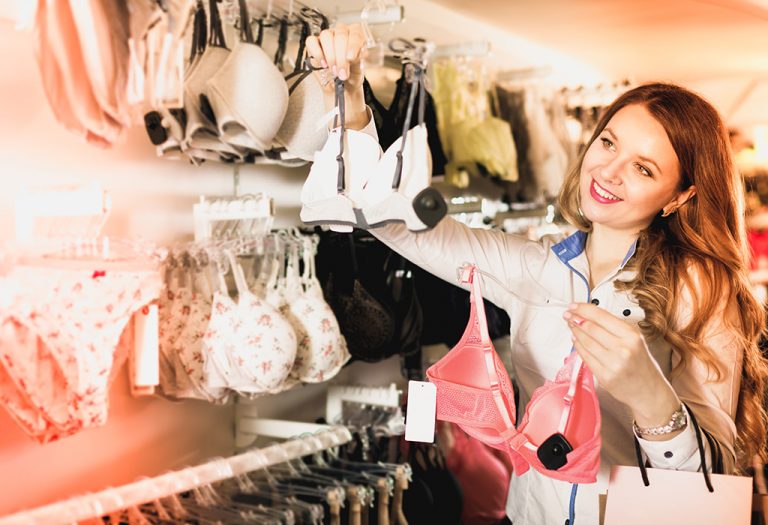 Since the body is growing and changing constantly and rapidly, you may need a new bra sooner than you would think, to keep up with the changes during this phase. You should keep measuring yourself as your pregnancy progresses. It is important to remember that you size may increase up to three cup sizes, and measuring ensures that you buy one which fits well.
Mentioned below are a few important things to remember while choosing the right bras for pregnant ladies –
Good fitting: The bra you choose during pregnancy should fit well. It should neither be very tight nor very loose and should provide good support to your breasts. You should check for any marks on your skin after wearing the bra for a little while. Ideally, a bra that fits well will not leave any marks.
Adjustable straps: It should have straps which can be adjusted to ensure proper comfort and support to changing breast size.
Hook in the correct position: The hook of the bra needs to be in the correct position. It should not be towards the upper back as it may be difficult to hook and unhook it.
Avoid wired bras:
The bra should provide proper coverage since breasts are swollen and sensitive during pregnancy. They should not be hardwired or underwired. Wearing an underwired bra during this time does not cause any health problem for you or the baby, but the wire may hurt your already-sensitive breasts. Many women go on and opt for wire-free bras by the 2nd trimester.
Right fabric: You should make sure that the bra should be of a light breathable fabric (preferably cotton). Fabrics such as synthetics and lace should be completely avoided because they tend to cling to your skin.
Stretchable bras: You should try to wear bras made from stretchable fabric which will be able to accommodate your growing breasts.
Larger cup size: From the 2nd trimester onwards, the pregnancy hormones make the breasts swell rapidly. At this time, you will need bras with larger cup sizes to give you both support and comfort.
Wider straps: During pregnancy, you should wear bras with wider straps as they are more stable and will ensure that the strap does not dig into your skin. Ensure that tdo
Support bras: Light bras are advisable during this phase as they provide support and keep the breasts firm.
As per experts, it is not advisable to skip wearing a bra during pregnancy because the breasts will sag after the baby is delivered. The bra chosen should be comfortable; if it is not, then it is probably not the right one.
How Maternity Bras Differ from Normal Bras
Normal bras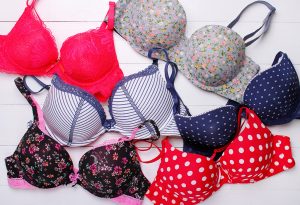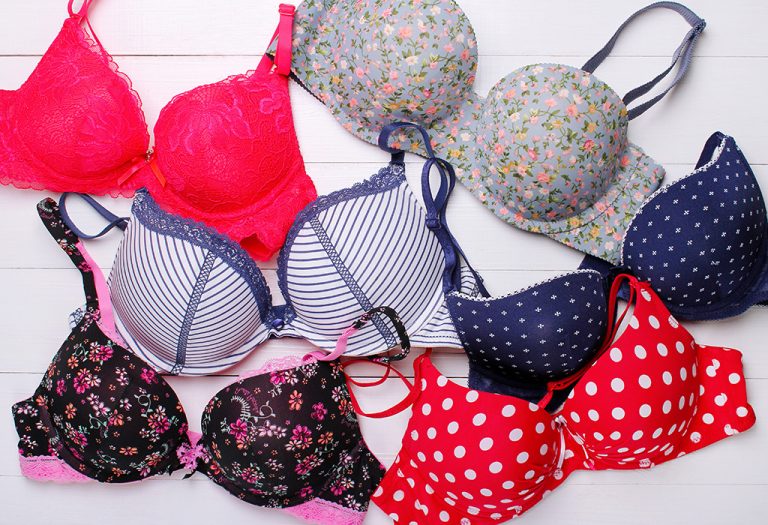 Normal bras come in various styles and different comfort levels. A normal bra is designed for breasts that are comparatively less heavy and less sensitive. The fabrics used for normal bras tend to be more for fashion's sake which might not be very comfortable. This is why a normal bra will not work very well during pregnancy.
Maternity bras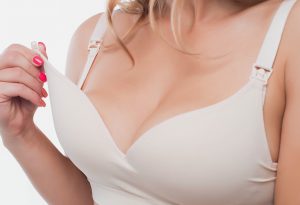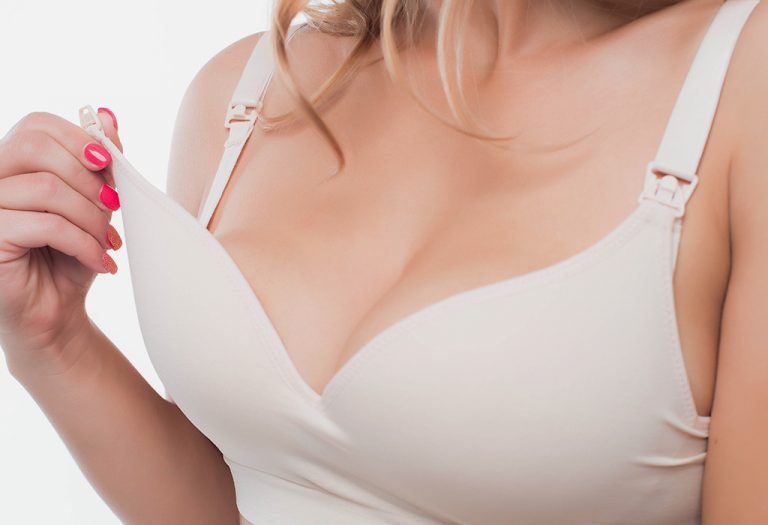 The design and fabric used to make maternity bras are chosen for superior support, extensive coverage, and added comfort for day-long usage, keeping in mind the bloated and sensitive nature of the breasts.
During pregnancy, you will experience a swift increase in the growth of your breast which stabilises by the 3rd trimester. For some women, the breast size increases up to 3 cup sizes. Hence, it is recommended that you should start trying on your first maternity bra immediately after your normal bra starts to feel uneasy. Consider investing in a seamless bra for added comfort.
Skipping the Bra at Night when Pregnant
You can skip wearing the bra during the night, whether you are pregnant or not pregnant. If you do not have a tendency to leak during pregnancy, then there is no reason to spend on night bras for pregnancy.
Tips to Wear Bra during Pregnancy
Since the body undergoes huge changes (internally as well as externally) during this phase, you might not be able to keep up with the changes all the time. The right kind of bra will make you feel comfortable and ensure that it does not obstruct the changes happening in the body. Pregnant women may also experience breathlessness, and a tight bra can add to the discomfort. Hence, comfort and support should be given utmost importance while choosing the bra during pregnancy. Here are a few tips to remember:
Do not wear bras while at home: While at home, you can try going without a bra especially during the last trimester of pregnancy. This will make you feel more comfortable.
Bra extenders: Pregnancy might cause you to gain weight around the midriff. Hence, it is advisable that you use bra extenders to extend the length of the bra. This ensures that the midriff area is not pressurized.
Maternity bras: Once you reach the last trimester, you can start shopping for maternity bras. The maternity bra should fit well, so you should have the measurement done accurately with a measurement tape before buying one. A good maternity bra will have extra fabric layers for extra comfort and support. The top of the bra will be stretchy to accommodate the fluctuations in the size of the breast.
Band size: You need to measure the band size with the help of a measuring tape measure around your body.
Cup size: For the cup size, take the measurement of the bust around the fullest part of the bust.
The signs of a well-fitted bra – A well-fitted bra will provide complete coverage of the breasts with nothing bulging or spilling out. Do ask the salesperson to measure you before you decide on a size. Also ask for a trial before buying.
Pregnancy is a time when surging hormones and physical changes make everyday tasks challenging for the mother-to-be. Choosing the right pregnancy bra goes a long way in ensuring comfort at this time.