Visiting the Beach During Pregnancy – Benefits and Safety Tips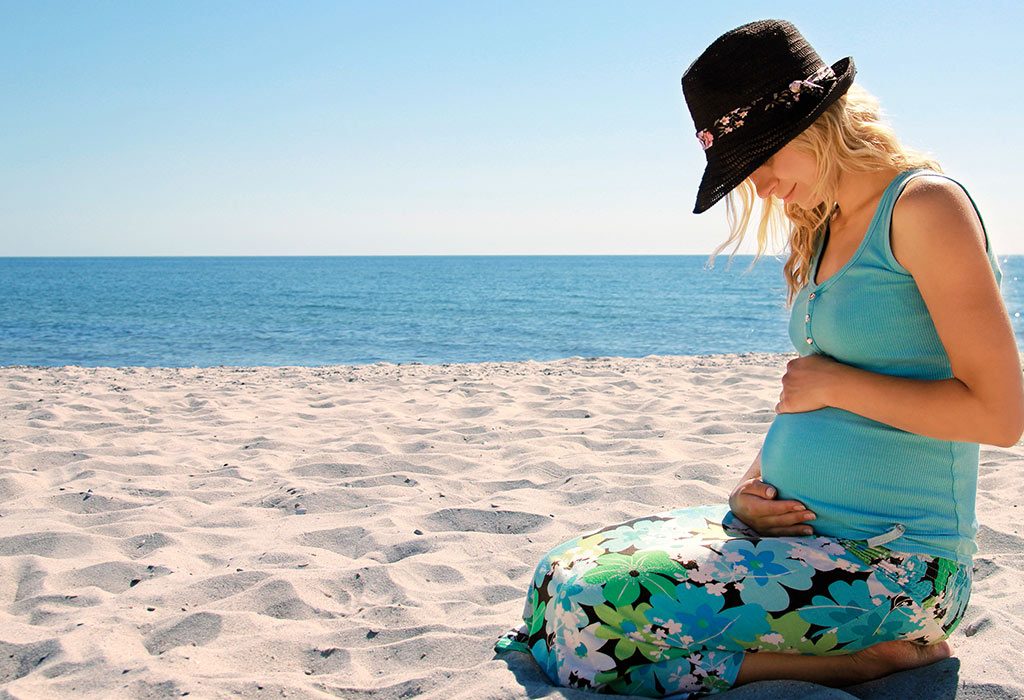 It's summertime! So, are you thinking of tossing on your favourite bikini, hat, and a beach towel to have some fun time in the sun and sand? Wait, you are a mommy-to-be; so does that change the dynamics of how you may be spending time on the beach? Well, yes, it does. Go through the following article to learn various benefits and safety tips of visiting the beach during pregnancy.
Should Pregnant Ladies Go on the Beach?
The soft and warm sand under your toes may give you a very relaxing and soothing feeling. However, you may wonder if a beach vacation while pregnant is a good idea. Well, as long as you follow safety guidelines and you are careful about keeping yourself safe on the beach, there is no reason why you should not go.
Benefits of Going to the Beach While Pregnant
You can have loads of fun on the beach during pregnancy too, as the cascading waves, the bright sun and the warm sand may help you feel calm and relaxed. Here are the benefits that you may derive by going to a beach during pregnancy:
You need to get ample rest during pregnancy and what better place than a beach to get some relaxation!
It is an ideal place for chit-chatting or spending time with friends or family members.
The same food that you may not like eating at home may turn delectable and yummy on a beach. Everyone enjoys a change of place and routine once in a while, don't they!
Beaches are great for walking. You may do some low-impact exercises on the beach, to feel healthy and energised.
You may have ample time to catch up on your hobbies. You may read a book, listen to some good music or indulge in any such activity.

Checklist for Your Beach Vacation During Pregnancy
So, what should be your beach-must-haves during pregnancy? Here we have listed some items that you may like to carry with you on a beach vacation during pregnancy:
Choose a location for which you do not have to travel for a long duration. Make sure it is close to home so that you do not begin your vacation all tired and exhausted.
Make sure you have some company whenever you plan to go on a beach vacation, to take care of you if any need may arise. Going alone may not be a good idea.
Establish the right time to go on a beach holiday. Going on a beach vacation at a wrong time may ruin the vacation. Make sure you do not plan your trip towards the end of your third trimester. Also, ensure that there is a provision for a medical facility in the vicinity.
Refrain from getting adventurous during pregnancy. You may walk, nap, read or walk on the beach. However, it would be unwise to go for snorkelling, snowboarding, windsurfing or indulging in various kinds of adventure sports.
Take a beach chair along with you to sit and relax comfortably on the beach.
Wear loose and comfortable cotton clothes to feel breezy and comfortable.
Important Things to Consider for a Healthy Beach Day During Pregnancy
Though it is absolutely safe to be on the beach during pregnancy, however, the following tips may help you to have a healthy beach day during pregnancy:
1. Use Sunscreen
Your skin may become dry and stretchy during pregnancy, and prolonged sun exposure may lead to the flaky, itchy or stinging sensation on the skin. Therefore, it is suggested that you apply sunscreen to protect your skin from the harsh sun.
2. Be Proud of Your Bump
Pregnancy weight and your baby bump may make you conscious. But if you feel comfortable in your skin and body, nobody else can make you feel otherwise.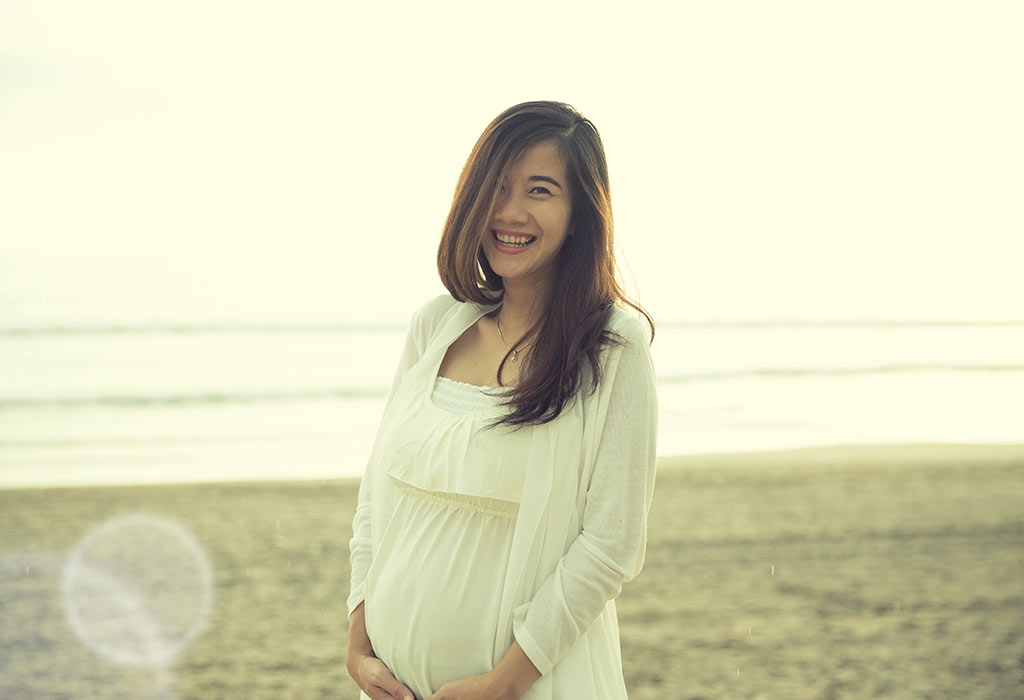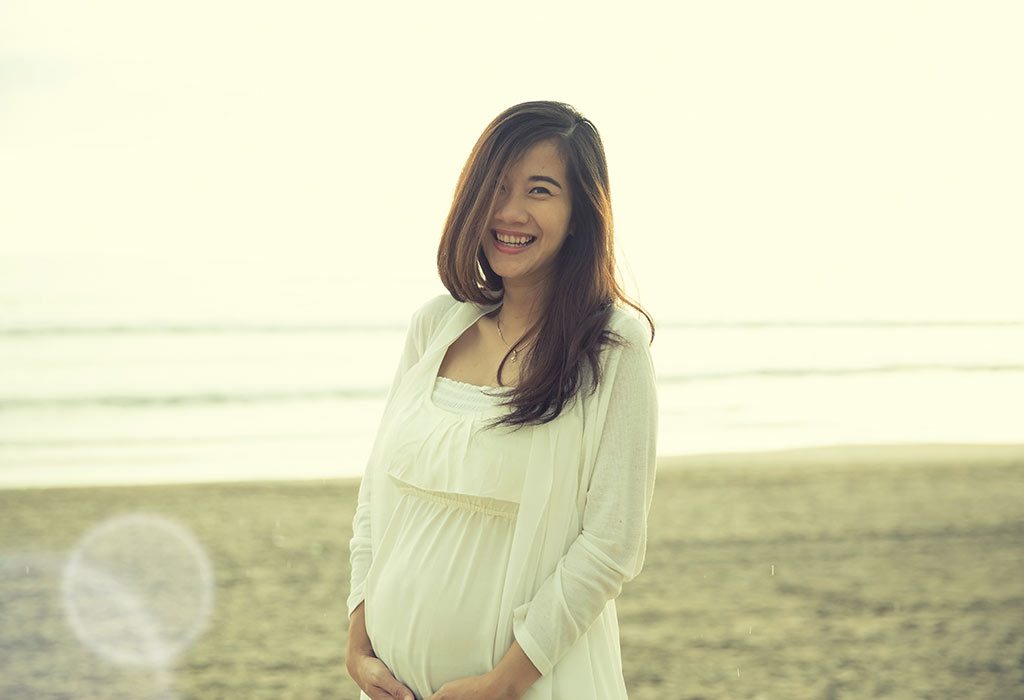 3. Be Careful Around the Water
Be careful around the beach waves while pregnant as the riding high waves may make you lose your balance, causing you to fall. Make sure you do not go deep into the water for swimming. Also, be careful of the jagged rocks or other sharp objects while walking on the beach.
4. Keep Yourself Hydrated
Being out in the sun for long may drain your body, and thus you may make feel dehydrated. Make sure you keep drinking water to keep yourself well-hydrated because dehydration may not only make your energy levels extremely low, but it may also lead to various health complications during pregnancy.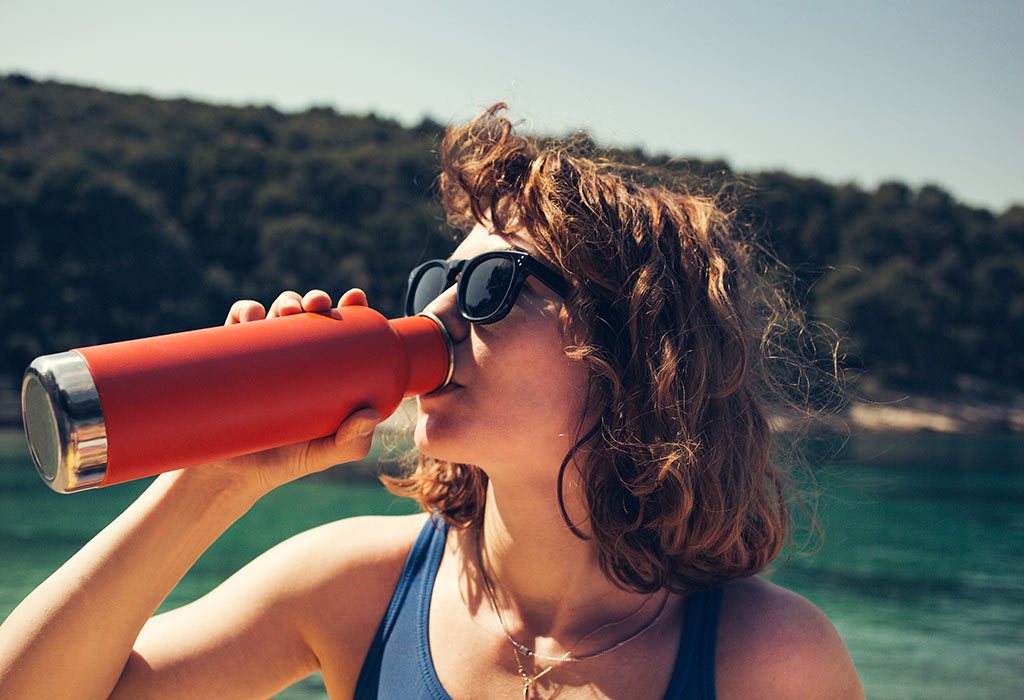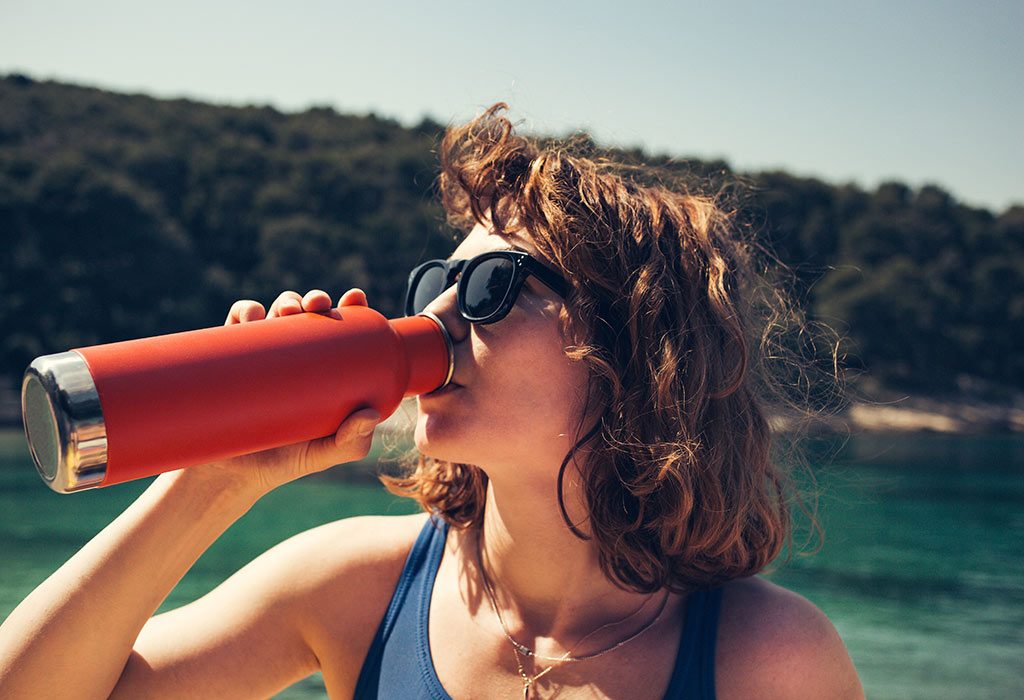 5. Take Breaks
If you plan to spend the whole day at the beach, then we suggest taking a few breaks in between and rest in a shady or air-conditioned place. Prolonged sun exposure may not only be harmful to your skin but being in the sun for a long duration may also lead to exhaustion and tiredness.
6. Move Around
Though you may have come to a beach with the intention of lazing around, it may also be a good idea to walk around or indulge in some light exercises to feel energised and fresh.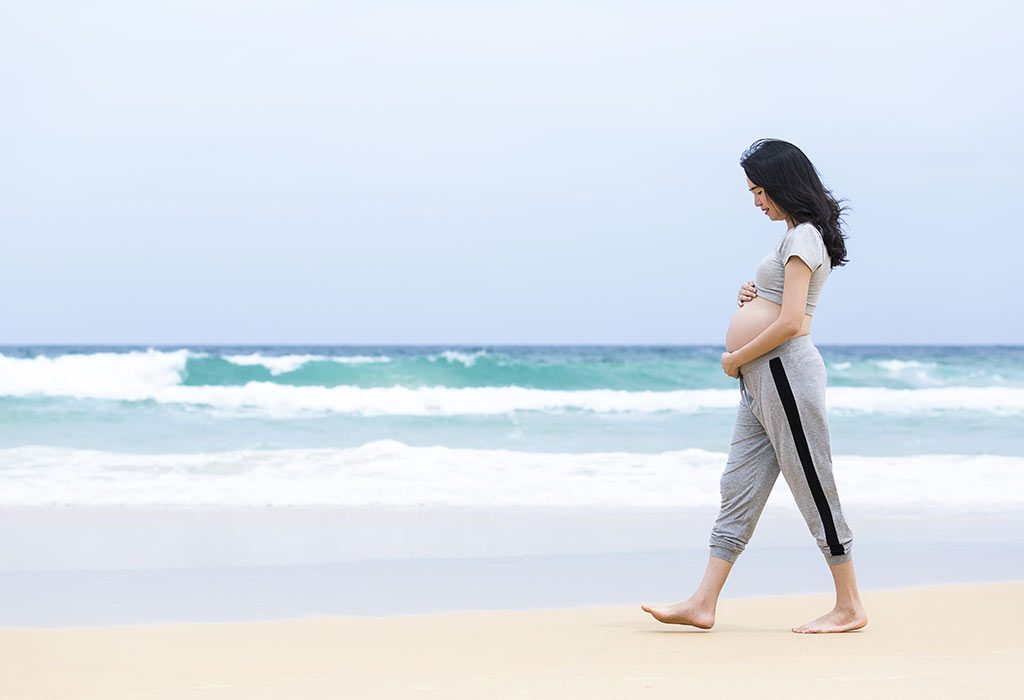 7. Keep Snacking
Carry ample home-cooked snacks, fresh foods, nuts etc. with you on the beach. Curb your urge to eat from roadside vendors. If you have to eat, eat from a clean and hygienic place.
8. Pack a Few Extra Clothes
If you plan to spend an entire day at the beach, it may be wise to pack some extra clothes for you. If you plan to spend some time in the water, then it may not be advisable to sit in damp and wet clothes.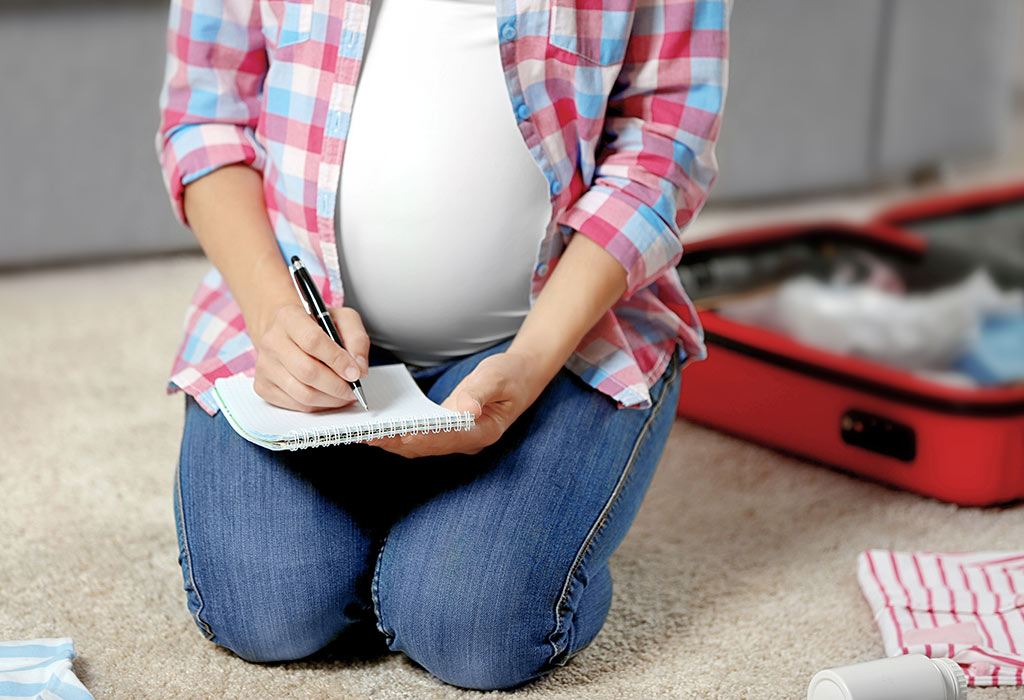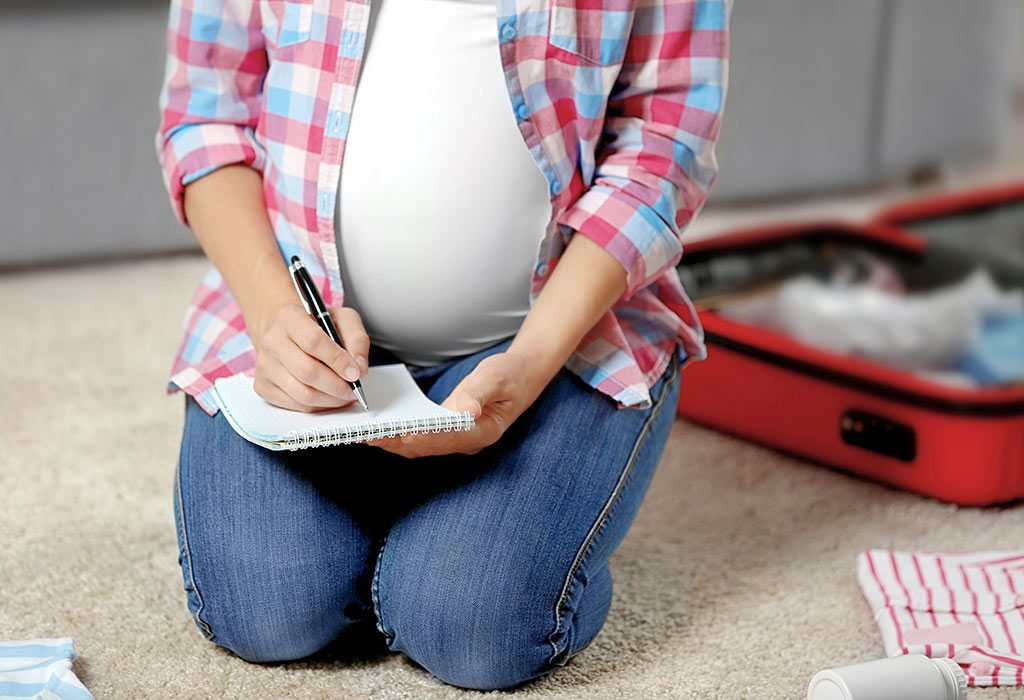 The waves, sea breeze and soft sand is a favourite among many ladies, and it's almost therapeutic. Being pregnant does not mean that you cannot enjoy yourself on a beach. However, it is advisable that you follow the safety guidelines and also consult your doctor before embarking on a beach holiday.
Also Read: Is It Safe to Travel when Pregnant?