Unique Super Mario Birthday Party Ideas for Kids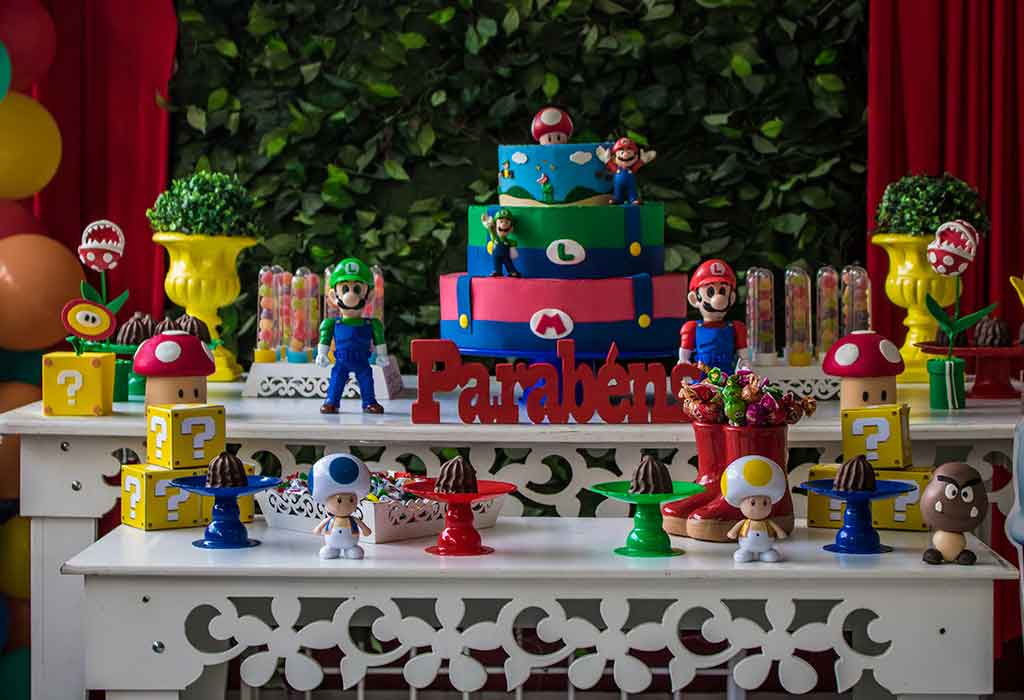 In this Article
Play with the well-known characters from the 1980s vintage video game that has preserved its reputation as a cornerstone of child entertainment. Since the original Super Mario Bros game was released on the Nintendo Entertainment System in 1985, the characters have become famous and well-loved among kids. Thanks to these super Mario centerpieces ideas, your next Mario Bros-themed party will have an additional boost of energy. With its uniqueness and beauty, the game is probably expected to get positive feedback from the younger generation of gamers that will play it.
Amazing Ideas for Mario-themed Birthday Party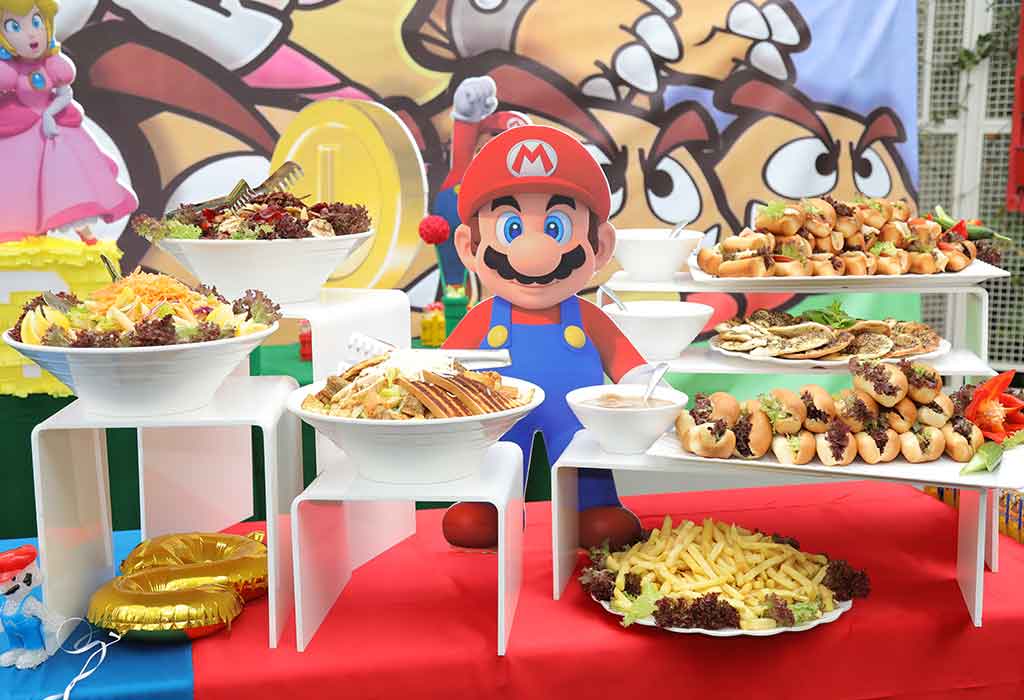 If you're planning a Mario-themed birthday party, check these unique DIY Super Mario birthday party ideas for your little one's D-day!
Super Mario Birthday Party Invitation Ideas
Why not throw a super-themed birthday party with Mario party supplies?
You can edit Super Mario templates online, download, print, and send them to your guests by text.

These templates feature the classic character in the background, which is the perfect way to get your child's birthday party started.

Add a special message to the card.

You can use stickers and crayons to create a fun background.
Once you've finished making your invitations, you can share them through social media, email, or text.
Super Mario Birthday Party Decoration Ideas
There are several awesome DIY Mario birthday party ideas to make your kid's birthday special.
Create a sweets table for the party to provide a sweet treat to your guests. It is also an easy way to say thank you to your guests.

For the table, use tableware inspired by Mario.
You can opt for a super Mario balloon decoration to make it more colorful.
You can use dinner plates, cups, and silverware that feature the classic video game character.
You can use Super Mario cake toppers and dessert plates or buy some Luigi-themed cake plates if you have baked a cake.
Super Mario Birthday Party Cake and Cupcake Ideas
You can celebrate a Super Mario Birthday Party with a deliciously unique cake!
The cake can feature three recognizable layers from the game.
If your son loves to play Super Mario video games, you can create cake toppers shaped like the famous characters in the game.
Consider using fondant for the base for a Super Mario birthday party cake. Add a wide selection of fondants in primary colors, and you can tint them with food colors to make them more festive.
Using cake mix, you can make one of Mario's hats.
Super Mario Birthday Party Food Menu Ideas
A Super Mario birthday party is sure to be the summer's hit, so why not make the menu extra special by incorporating all things from the game? From cake pops to Mario hats, these delicious dishes are sure to please any fan of the video game!
If the party is themed around the popular video game, you could serve a mushroom-shaped cake. It's easy to make the cake yourself, and there are plenty of great recipes online.
You can serve blue sky Jell-O with fluffy whip cream clouds for the party food.
For dessert, you should serve some of Heather's favorite treats. A berry blue jello is an excellent idea for a fun treat. Combine it with homemade whipped cream in a clear party cup.
Try piranha plant cake pops! They're easy to make and look just like the real thing!
Super Mario Birthday Party Game Ideas
To make your kid's birthday even more memorable, here are five Super Mario Birthday Party Game Ideas.
This simple game will have kids completing 'Mario Obstacle Courses,' nailing three nails into one piece of wood, and sawing off a log section. Depending on your child's age, you can play this game individually or in a relay format.
There are 'Super Nintendo Character Cards' spread around the room in this game, and players must slap their hands on the card they think is hidden. The person who finds the image first wins! The party game is a great way to bond with your kid.
In this fun, printable game, each player gets a "What's Missing" cover-up card that contains the image of a Super Mario Character. They have to find the image and then slap it on the card they think is hiding. It's that easy! When the time comes to play, try to use your creativity!
You can also use balloons and paper plates to create your own 'Stomp-the-Goomba' game. You'll need real eggs, confetti, and white school glue.
'Yoshi egg smash' is another fun game that your kids will love. You'll need real eggs, confetti, white school glue, and circles of white tissue paper.
Super Mario Birthday Party Favors
Super Mario birthday party favors are the perfect way to thank your guests for attending your son's birthday party. They are simple gifts that guests can take home.
You can also get your guests some toys, such as figurines and Legos as party favors, to play with during the party.
You can even get a cake pop or two if you're short on time.
For the gift table, you can choose to buy a Mario figurine, a cake in the shape of a mushroom, and even some toys.
If your child is a massive fan of the series, you can also give his friends a Mario video game.
To make the birthday party even more unique, you can also get him some gifts, such as Legos, Uno, or figurines.
You'll also need to find some fun Super Mario video games to play with your guests.
Keep these Super Mario birthday party ideas handy. Your child will be thrilled to open their gifts and want to keep them. If the child is creative, they might even come dressed as their favorite Super Mario character!
Also Read:
Mermaid Themed Birthday Party Ideas for Children
Baby Shark Birthday Party Ideas for Kids
Dinosaur Themed Birthday Party Ideas for Children
?>