Top 50 Inspirational Parenting Quotes
In this Article
Parenthood is a life-altering experience. It is an immense responsibility, yet a delightful and rewarding experience. This article lists the top 50 quotations on parenting that will uplift and motivate every parent. It includes positive parenting quotes, funny parenting quotes, quotes by famous personalities, and sayings about parenting from around the world.
50 Good Parenting Quotes Every Parent Should Read
The journey of parenthood is an emotional roller-coaster, filled with happiness, sadness, worries, frustration, pride, excitement and much more. Parenting is an amazing adventure which is the process of nurturing a child from infancy to adulthood. Here are some parenthood quotes to make every parent feel encouraged and motivated.
"Parents can only give good advice or put them on the right paths, but the final forming of a person's character lies in their own hands." – Anne Frank
"Encourage and support your kids because children are apt to live up to what you believe of them." – Lady Bird Johnson
"Most things are good, and they are the strongest things, but there are evil things too, and you are not doing a child a favour by trying to shield her from reality. The important thing is to teach a child that good can always triumph over evil." – Walt Disney
"The sign of great parenting is not the child's behaviour. The sign of truly great parenting is the parent's behaviour." – Andy Smithson
"Being a mother is learning about the strengths you didn't know you had and dealing with fears you didn't know existed." – totspot.me
"Making a decision to have a child is momentous. It is to decide forever to have your heart go walking outside of your body." – Elizabeth Stone
"It is not what you do for your children, but what you have taught them to do for themselves that will make them successful human beings." – Ann Landers
"To be in your children's memories tomorrow, you have to be in their lives today." – Barbara Johnson
"The way we talk to our children becomes their inner voice." – Peggy O'Mara
"Don't worry that children never listen to you; worry that they are always watching you." – Robert Fulghum
"Parenting isn't a practice. It's a daily learning experience." – Quotepix.com
"There is no such thing as a perfect parent. So just be a real one. " – Sue Atkins
"Remember – The kids who need the most love will ask for it in the most unloving ways." – Russel Barkley
"At the end of the day, the most overwhelming key to a child's success is the positive involvement of the parents." – Jane D. Hull
"It is easier to build strong children than to repair broken men." – Frederick Douglass
"My children are the reason I want to laugh, smile, and want to get up every morning." – Gena Lee Nolin
"Having a baby is a life-changer. It gives you a whole other perspective on why you wake up every day." – Taylor Hanson
"To be a good father and mother requires that the parents defer many of their own needs and desires in favour of the needs of their children. As a consequence of this sacrifice, conscientious parents develop a nobility of character and learn to put into practice the selfless truths taught by the Saviour Himself." – James E. Faust
"When you hold your baby in your arms the first time, and you think of all the things you can say and do to influence him, it's a tremendous responsibility. What you do with him can influence not only him but everyone he meets and not for a day or a month or a year but for time and eternity." – Rose Kennedy
"I cannot think of any need in childhood as strong as the need for a father's protection." – Sigmund Freud
"Trust yourself. You know more than you think you do." – Benjamin Spock
"Your children are not your children. They are sons and daughters of Life's longing for itself. They come through you but not from you. And though they are with you yet they belong not to you. You may give them your love but not your thoughts, for they have their own thoughts. You may house their bodies but not their souls, for their souls dwell in the house of tomorrow, which you cannot visit, not even in your dreams. You may strive to be like them but seek not to make them like you. For life goes not backward nor tarries with yesterday. You are the bows from which your children as living arrows are sent forth. The archer sees the make upon the path of the infinite, and He bends you with His might that His arrows may go swift and far. Let your bending in the archer's hand be for gladness. For even as He loves the arrow that flies, so He also loves the bow that is stable." – Kahlil Gibran
"Your children are the greatest gift God will give to you, and their souls the heaviest responsibility He will place in your hands. Take time with them; teach them to have faith in God. Be a person in whom they can have faith. When you are old, nothing else you've done will have mattered as much." ― Lisa Wingate
"Through the blur, I wondered if I was alone or if other parents felt the same way I did – that everything involving our children was painful in some way. The emotions, whether they were joy, sorrow, love or pride, were so deep and sharp that in the end they left you raw, exposed and yes, in pain. The human heart was not designed to beat outside the human body and yet, each child represented just that – a parent's heart bared, beating forever outside its chest." ― Debra Ginsberg
"What it's like to be a parent: It's one of the hardest things you'll ever do but in exchange, it teaches you the meaning of unconditional love." ― Nicholas Sparks
"I think that the best thing we can do for our children is to allow them to do things for themselves, allow them to be strong, allow them to experience life on their own terms, allow them to take the subway. Let them be better people, let them believe more in themselves." ― C. JoyBell
"There is only one pretty child in the world, and every mother has one." – Chinese proverb
"I believe the children are our future. Teach them well and let them lead the way. Show them all the beauty they possess inside." – Whitney Houston
"Whatever you would have your children become, strive to exhibit in your own lives and conversation." — Lydia Sigourney
"Remember: You are not managing an inconvenience. You are raising a human being." — Kittie Frantz
"Always kiss your children goodnight, even if they're already asleep." — Jackson Brown Jr.
"A father has to be a provider, a teacher, a role model, but most importantly, a distant authority figure who can never be pleased. Otherwise, how will children ever understand the concept of God?" ― Stephen Colbert
"It's not only children who grow. Parents do too. As much as we watch to see what our children do with their lives, they are watching us see what we do with ours. I can't tell my children to reach for the sun. All I can do is reach for it, myself." – Joyce Maynard
"Becoming a mom to me means that you have accepted that for the next 16 years of your life, you will have a sticky purse." – Nia Vardalos
"Mom Pro Tip: If you're old enough to critique what I put in your lunch, you're old enough to make it yourself." – @SarcasticMommy4
"The quickest way for a parent to get a child's attention is to sit down and look comfortable." – Lane Olinghouse
"Kids are like a mirror; what they see and hear, they do. Be a good reflection for them." – K. Heath
"If I had my child to raise all over again, I'd build self-esteem first, and the house later. I'd finger-paint more, and point the finger less. I would do less correcting and more connecting. I'd take my eyes off my watch, and watch with my eyes. I'd take more hikes and fly more kites. I'd stop playing serious and seriously play. I would run through more fields and gaze at more stars. I'd do more hugging and less tugging." – Diane Loomans
"A child can teach an adult three things: to be happy for no reason, to always be busy with something, and to know how to demand with all his might that which he desires." – Paulo Coelho
"If a child is to keep alive his inborn sense of wonder, he needs the companionship of at least one adult who can share it, rediscovering with him the joy, excitement and mystery of the world we live in." – Rachel Carson
"24/7 – once you sign on to be a mother, that's the only shift they offer." ― Jodi Picoult
"Everyone should have kids. They are the greatest joy in the world. But they are also terrorists. You'll realise this as soon as they are born, and they start using sleep deprivation to break you." – Ray Romano
"The beauty of motherhood is not in the freshly pressed shirts and smiling photos we show the world. The beauty of motherhood is in the folds and creases of our lives, the grimaces and tantrums, the moments when we have to grit our teeth and get through when we pound on windows and yell and scream and demand better of each other and ourselves." – Robyn Passante
"Affirming words from moms and dads are like light switches. Speak a word of affirmation at the right moment in a child's life and it's like lighting up a whole roomful of possibilities." – Gary Smalley
"If you raise your children to feel that they can accomplish any goal or task they decide upon, you will have succeeded as a parent and you will have given your children the greatest of all blessings." – Brian Tracy
"That is the nature of being a parent. You'll love your children far more than you ever loved your parents, and – in the recognition that your own children cannot fathom the depth of your love – you come to understand the tragic, unrequited love of your own parents." – Ursula Hegi
"If you bungle raising your kids, I don't think whatever else you do matters very much." – Jackie Kennedy
"All of us have moments in our lives that test our courage. Taking children into a house with a white carpet is one of them." — Erma Bombeck
"Your kids require you most of all to love them for who they are, not to spend your whole time trying to correct them." — Bill Ayers
"Being a mother is an attitude, not a biological relation." ― Robert A. Heinlein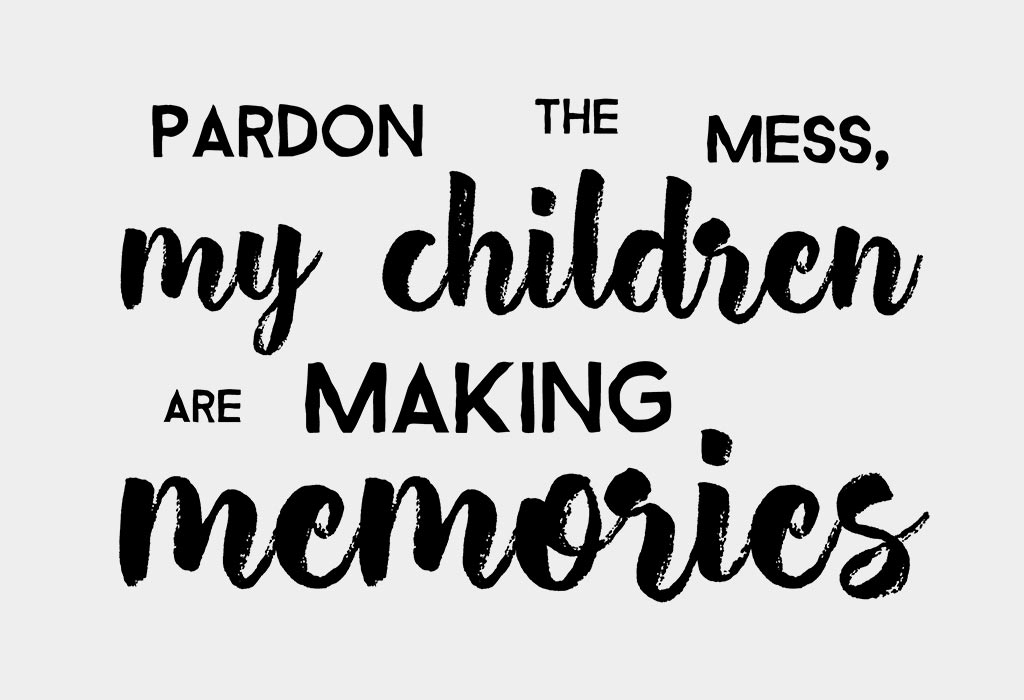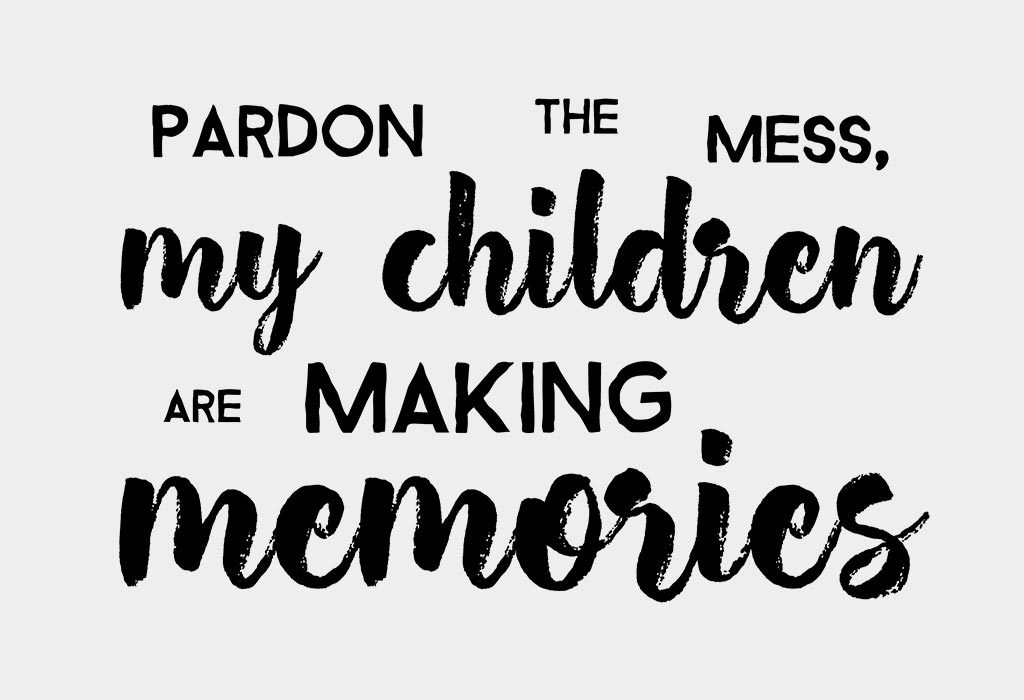 Parenthood can be challenging or frustrating at times. These quotations will uplift you when you are down and encourage you when you feel discouraged.
Also Read:
Father's Day Quotes and Wishes
Lovely Mother's Day Quotes & Wishes