Tips to Balance Breastfeeding and Pumping Schedule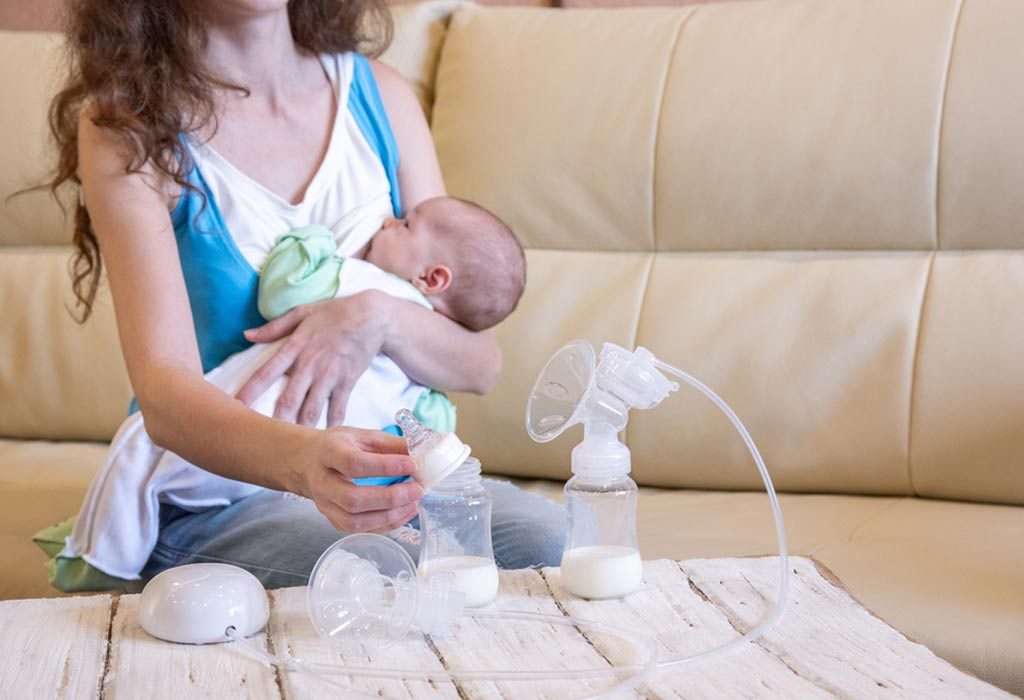 In this Article
Becoming a mother is one of the greatest joys for most women. If you're a new mom and love to spend every bit of your time with your baby, you know what we're talking about. As a mother, you'd like to spend all your time with your munchkin and take care of him, but there will come a day when you'll have to leave him behind at home, especially when you return to work after your maternity leave. And no doubt, you'll worry how you will nurse him. Thankfully, you can always pump to meet your baby's requirements! Pumping breast milk can ensure your baby gets all the vital nutrients he needs for his growth and development. Learn here how you can create a breastfeeding and pumping routine for your little one!
How to Successfully Combine Pumping With Breastfeeding
Having a proper pumping and nursing schedule will help you make sure that your baby doesn't go hungry. Breastfeeding basically works on demand and supply. The more you breastfeed your little one, the more you will make breast milk. The same will happen even when you pump. The more you pump, the more milk will your breasts produce. If you're not able to breastfeed your baby, you should always pump as it will prevent your breasts from becoming swollen and engorged.
However, if you are nursing but planning to return to work, combining pumping with breastfeeding can be your best bet as it will help you meet your baby's nutritional requirements! Follow these tips for successful pumping and breastfeeding.
1. Pump After Breastfeeding
Pump after breastfeeding your baby because first, you will need to feed your hungry munchkin before his crying bouts begin. You should start pumping after two weeks of your baby's birth so that there is enough time to establish a proper milk supply. This time frame will give your body a proper understanding of how much milk it needs to produce. And once you're ready to start pumping, you can nurse the baby and then pump afterwards. You can pump after 30 to 45 minutes of breastfeeding your baby.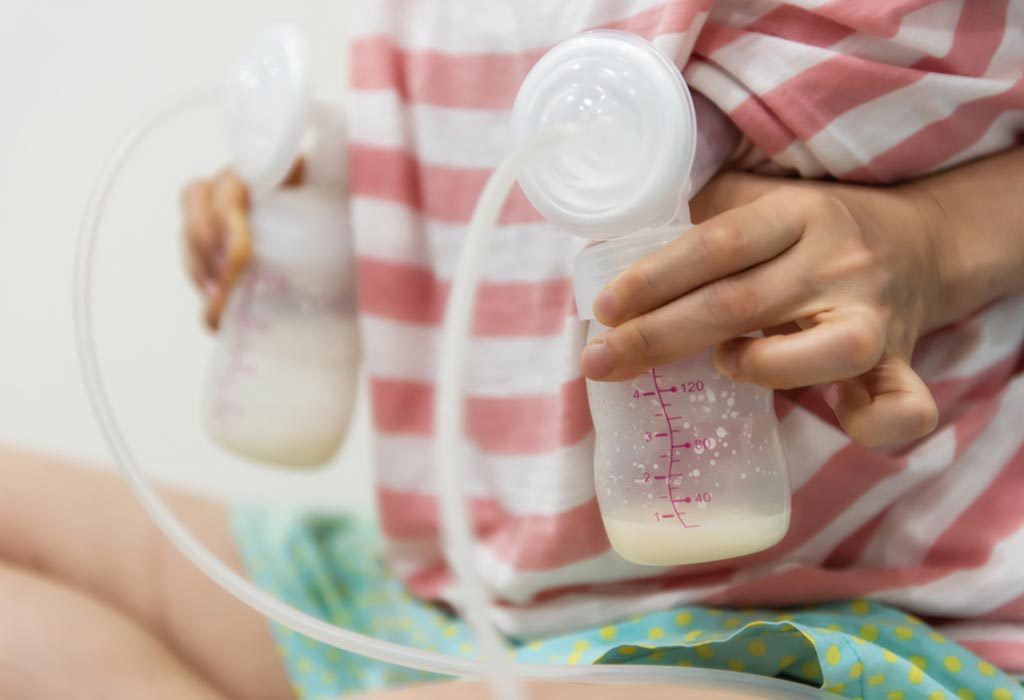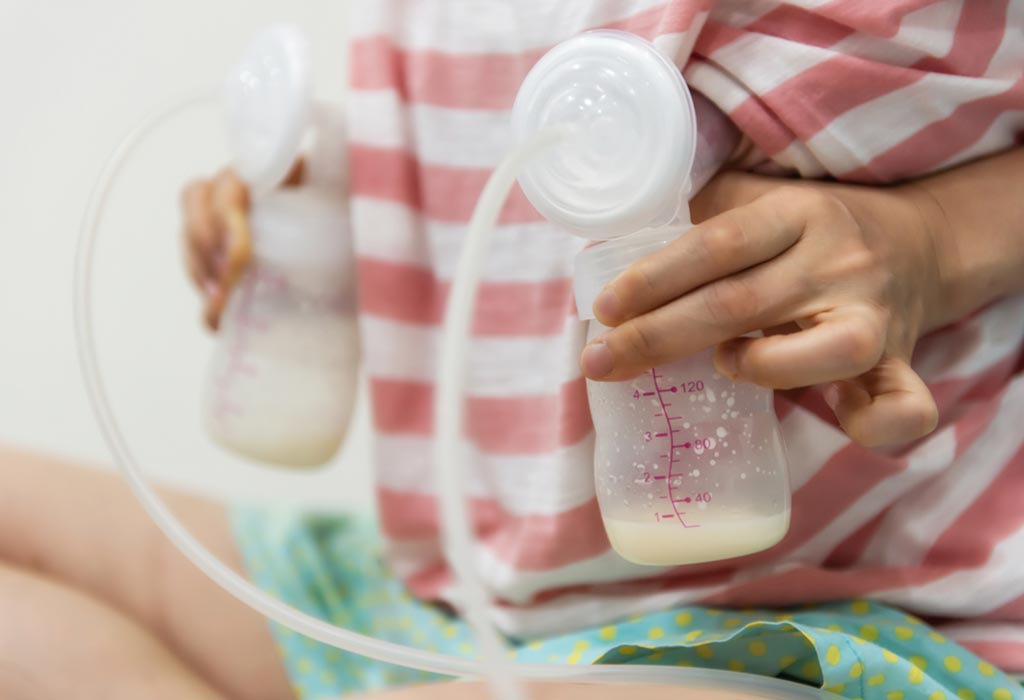 2. Continue Breastfeeding on Demand
Feeding the baby as per his demands is important because the more you breastfeed your baby, the more you will pump. Even while pumping, you must continue to breastfeed because it results in breastfeeding every couple of hours which can also mean at least one time a night. You can also pump while breastfeeding. Ask your husband or anyone else to hold the baby as you pump.
3. Avoid Stressing – It Won't Help!
Stressing won't solve the problem; therefore, try and avoid stressing about the things you have no control over. Furthermore, it can lead to an unsuccessful pumping experience. Stress can lead to the reduction of supply in general and also increase your cortisol levels which are important in the creation of milk-making hormones. So find a quiet place to pump and think about your baby. Massaging your breasts or using warm compress can help, too!
4. Pump in the Morning
Most women prefer pumping milk first thing in the morning as it gives their bodies the opportunity to provide the best supply. Most moms worry about having sufficient milk after they get about their day. Pumping after nursing to increase supply always seems to work in this case.
If you find it harder to pump after every time you feed, then pumping in the morning will be best. You will also notice that the overall volume of milk produced in the morning hours will be greater.
5. Relax and Stay Hydrated
Try to relax – listen to music, sing, meditate, and do anything that makes you happy. Whatever it is, distracting yourself will work wonders and ensure you have a more pleasant pumping experience. Also, drink plenty of fluids to stay hydrated. Water, warm water, juices, and milk can help you stay hydrated. However, avoid drinking caffeine as it can lead to irritability or disrupt your baby's sleep pattern.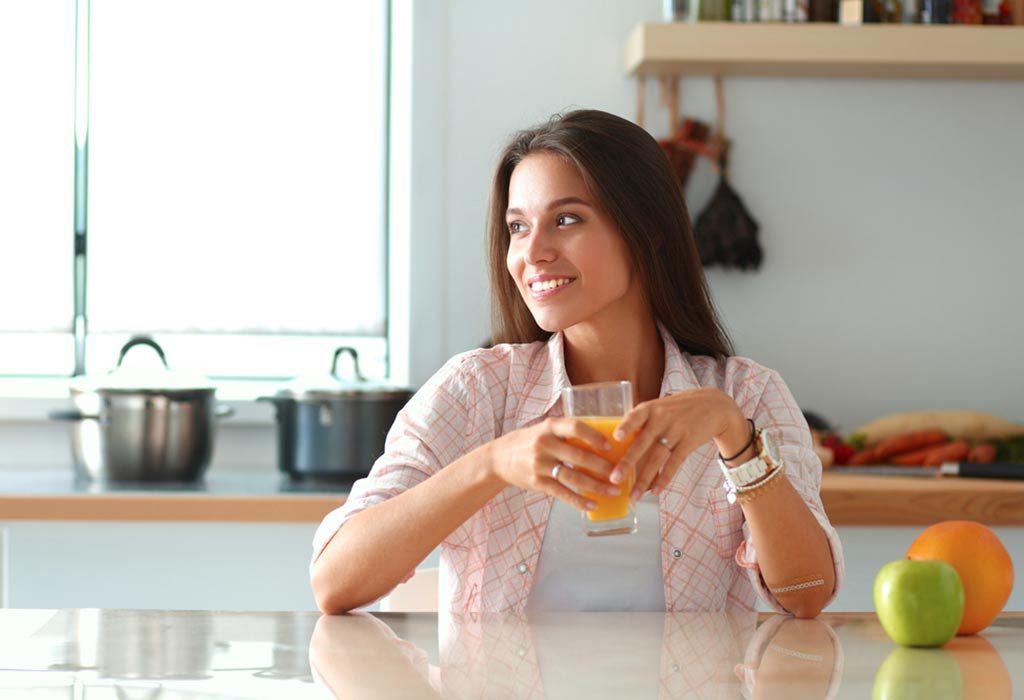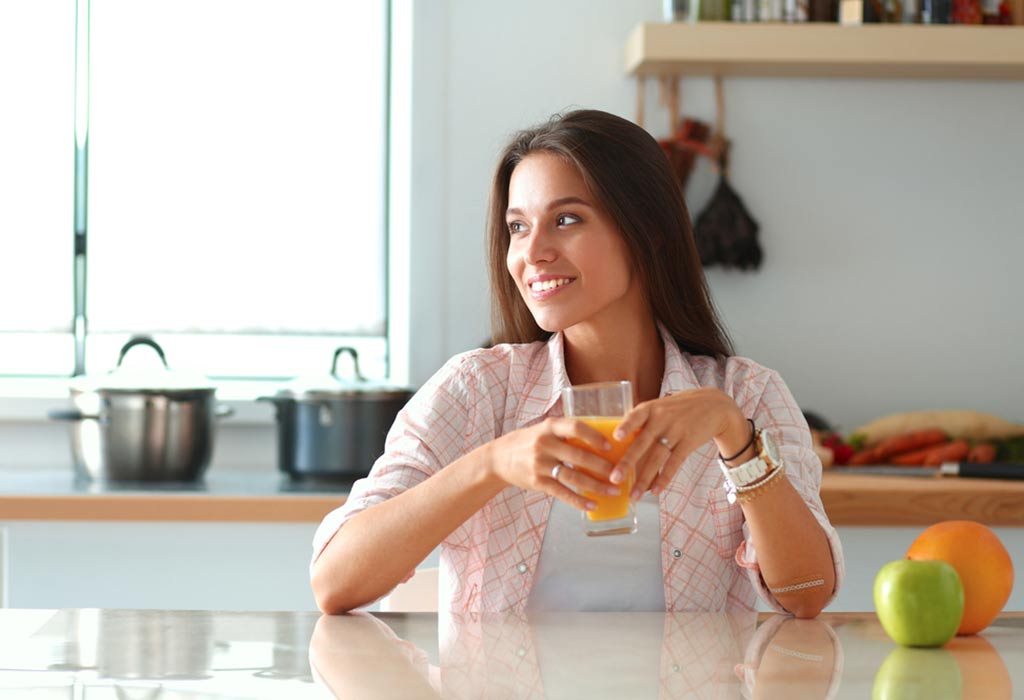 6. Stock Up On Supplies
Using a hands-free pumping bra can help you in this regard as the pump ends up flanging on your bra. It makes it easier for your hands to be free to hold the baby. There are also breast shields that can be placed inside the bra to soak any leaks while feeding or while nursing.
Having multiple parts of the pump available at all times is a good idea in case something gets damaged or misplaced. You can place them all in a zip-lock bag and refrigerate them. This way, you won't have to keep washing the same equipment, and you can space them out accordingly. Refrigerating can help you prevent bacterial growth, which can affect your child's health. Make sure you follow the guidelines for pumping though.
7. Have Realistic Expectations
Don't expect perfection every time you sit to pump. The amount of milk pumped won't always be consistent and can even change over time. Many women can pump around 2 to 3 ounces, and that in itself is good enough. The amount can vary, and you must learn to have realistic expectations.
Don't compare yourself with other moms because then it can get harder and lead to stress. Do your best because that will be enough.
Sample Breastfeeding and Pumping Schedule
Here's a sample schedule for pumping and breastfeeding. Refer to this schedule to get a fair idea of what to expect, and create one for yourself.
Note – This is only a sample breastfeeding and pumping schedule and may not work well for all mothers. You can make your own schedule using this sample. However, it is advisable to speak to a lactation consultant to chart one that suits you and your baby's needs.
| | |
| --- | --- |
| Time | Activity |
| 6 AM | Breastfeed |
| 7 AM | Pump |
| 9 AM | Breastfeed |
| 12 Noon | Breastfeed |
| 1 PM | Pump |
| 3 PM | Breastfeed |
| 6:30 – 8:30 | Breastfeed/Put the baby to sleep |
Once you get accustomed to a schedule that works best for you and your baby, managing breastfeeding and pumping will no longer be a task!
Ensure you don't put any stress on yourself while you breastfeed and pump as it is important that you're in a good state of mind, physically and mentally. Breastfeed and pump whenever you feel comfortable, and you will be able to manage it. Good luck!
Also Read:
Breastfeeding Tips for Beginners
How Breast Milk Can Be Pumped & Stored
Power Pumping – Does it Help in Increasing Milk Supply
?>