Teaching Children to Shop Wisely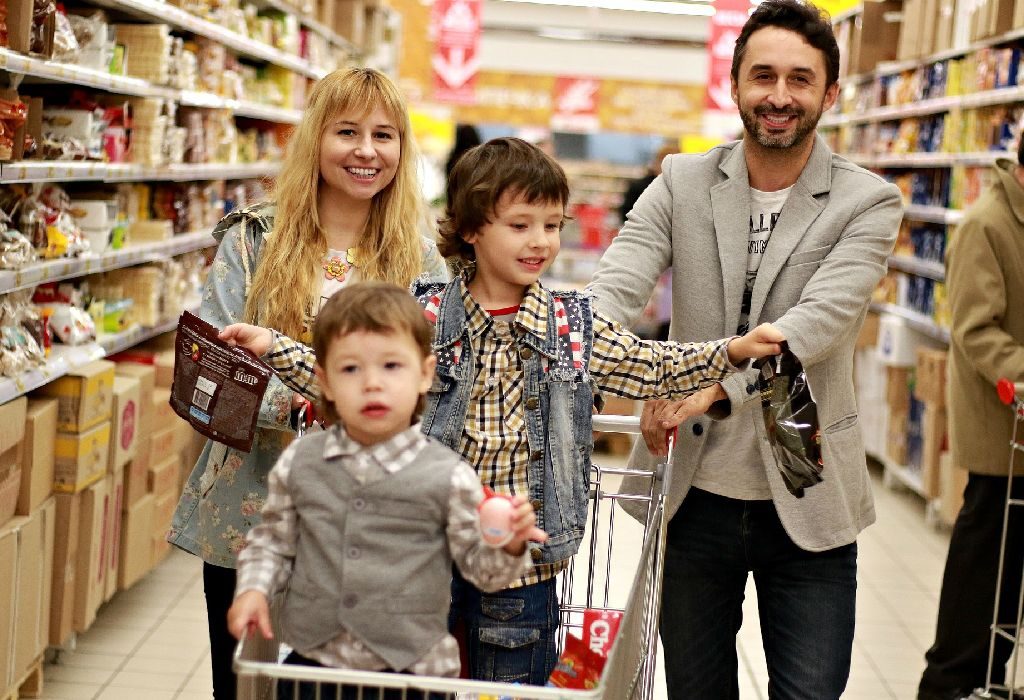 As your little one grows older, shopping, would form an integral part of her everyday activities. Understand how to teach your little one the importance of saving money . This will not only help her to spend wisely, but will also teach her the essentials of saving.
If you have a toddler at home, she might have accompanied you often on those long shopping sprees. Do you know those shopping sprees are the best times when you can teach her about savvy spending and saving? By teaching her about smart shopping and saving money, you are not only teaching her about wise money management, but also making her more grounded and stable. So if you haven't already started teaching her about savvy shopping, follow these simple tips and set the ball rolling.
Smart Shopping
You probably thought your little one was too young to understand money and shopping. You couldn't be any farther from the truth. If your toddler can count on her little fingers, the chances are, she can understand money. So start teaching her about money today. You can start her first lessons on wise shopping by taking her to a supermarket and showing her the price of her favourite things. For instance, you can show her the price of each toothpaste and say something like, "Look at the price of this toothpaste. It was Rs 80 last month. Now it has gone up to Rs 100". As you begin talking, so will your little one start registering all the money talk.
Say NO to Hype and Marketing Messages
At a certain age, your little one is going to be lured by the endless marketing gimmicks and hype flashing on your mobile and TV channels. Tell her that such gimmicks seldom add to the value of the product. Tell her in a way that would appeal to her common sense. For instance, you can show her less expensive dress and compare it with a designer brand. Tell her how equally pretty it is. Also, teach her about making wise financial decisions and to be wary of celebrity endorsements and brand recommendations. Appealing to the common sense has an added advantage of making your little one into an independent individual
Inculcate Good Shopping/Saving Habits
Financial goals – both long term and short term are not meant only for the adults. Invest in a piggy bank today and teach your little one all about adhering to financial goals. Give her short term financial goals like saving for an ice-cream treat or long term ones like saving for that bright red cycle she always wanted. This would teach her the maxim that in order to shop, she needs to save every little penny. In addition to this, you can also inculcate good shopping habits by:
Telling her about the best bargains
Making informed financial decisions (Examining the shoes which she just bought for flaws)
Explaining to her the importance of saving every receipt
Teaching her the importance of shopping lists and budgets
Setting up allowance ground rules
Fun Apps that Teach
Teaching about money need not be drab and boring. It can be fun, interesting and colourful. There are apps like Coin Games, Allowance Apps, Saving Spree, and board games like The Game of Life Classic Edition, The Citi Tablet App, which have colourful displays and interactive features. These apps will help your child visualize the essentials of budgeting in an interesting way and provide her with the impetus to save and plan her spending.
Instilling the right money values goes a long way in creating the groundwork for financial independence and success. So if you haven't already started, do it today. Teach her that shopping wisely will not only get her the goodies she always wanted, but would also help her save money for the future fun and toys the right way!