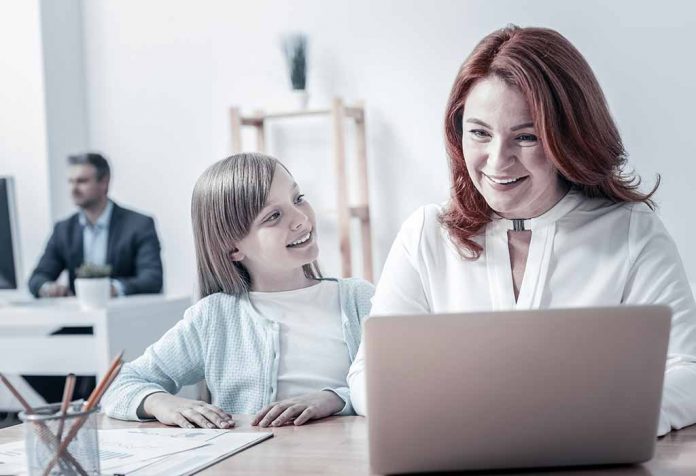 Your child has been asking you where you go to work and what you do all day although he doesn't yet understand the concept of work. Take your child to work day is the perfect opportunity for you to give them a clear answer about your work, your office, your colleagues and maybe even an idea about what it is that you do. This annual event is also the perfect opportunity for you and your child to have some fun at work and maybe even inspire them to dream about what it is they would want to do someday. If you are considering taking your child to work, then here are tips to make it an amazing day.
When Is The National Bring Your Child To Work Day Celebrated In The US?
This annual event held is both the United States and Canada was proceeded by bring daughter to work day starting in 2003 to inspire young girls. Since then it has evolved to include boys as "Take Our Children to Work" day event which is held on the fourth Thursday of April every year. For the national event, employers are encouraged to invite their employees to bring in their children to work to show them around and have fun with some themed activities that involves the participation of everyone.
Should You Consider Celebrating Taking Your Child To Work Day?
Taking your child to work on this day is not only a special opportunity to bond at a different level, but also acquaint them with the professional world. It's even better if your employer has something formal planned for the day. Here are the things you should consider:
Check with your manager: Probably the most important step before you decide to take your child to work with you is to check with your manager about the day and the events. Although it's an official day, nobody would want a surprise on what could turn out to be a busy day. Talk to your manager about the day and whether there are any important meetings or deadlines or work travel or client visits scheduled for the day. If you do get a green to take your child think about how long you'd want your child to say, where she will sit and are there any hazards you need to look out for like if you work in a factory or a laboratory. You also need to look into whether your co-workers are okay with a few interruptions as well. On the other hand, if your company already has it planned for all the employees with kids, sign up your child and get the bring your child to work day invitation so you have your place in the activities.
Discuss with your Child: You may already have told them numerous time about your job and your day and this could be an exciting opportunity they may be looking forward to. Therefore talk to your child about what aspect of your workplace they wish to see or be a part of during the day. Explain to them the basic plan about how you want it to go with emphasis on their participation and appropriate behavior and even the dress code. Ask them what it is that they want to learn or do or see the most at your work place. You may not be able to fulfill them all but some can be taken care of. Talking to your child's school is also just as essential. Ask about any school work or home work in advance so they can completed on time. Most schools should be supportive unless it falls on a major exam day or a field trip.
Decide the Duration: Consider your child's temperament before you plan on how long it is going to be. Can they keep themselves entertained throughout the day or do they fall asleep easily? How well do they get along with new people or do they tend to act out when they feel cranky? You will also have to consider the time your company's program for the day is scheduled at. Knowing all these you can plan at what time it's best to take your child from school or to drop them back. If you do have to keep your child at work the whole day, how you would you best engage them in bring your child to work day activities is what you need to think about.
Plan the visit: The whole reason this day exists is to acquaint your children with your work and all that entails including the finer details such as the commute and breaks. The experience will give them a taste of what goes into it and even think about their own career possibilities. Start with a guided tour of the departments and the offices of your closest colleagues. It is the interactive element that has the most powerful influence on the kids, therefore, get them involved if your work's program has a round table conference or other workshops. Plan out every hour of the visit including the breaks that they take with you.
Keep other options open: In the event the official day doesn't work out, have a back-up date that could work like a weekend when there isn't too much rush. Also, if you work in an industry where it's not possible to take kids to the office, you can get together with other colleagues and have a day out. It'd be a fun activity to book a movie theatre for the whole gang or even visit the museum or planetarium.
Ideas For Making Your 'Bring Your Kid To Work Day' A Meaningful One
Here are some bring your child to work day themes and activities you can try to make the day special:
1. The Business Etiquette Class
The sooner they learn it the better! No matter how old they are, learning business etiquettes is the first lesson and the one they would surely feel excited about before going with you to work. Teach them all about eye contact, proper greeting, handshake and how to introduce themselves. Let them try it out when they're in your office with the people around. It's also a good time to talk about how to dress appropriately for different occasions.
2. Continue With Your Routine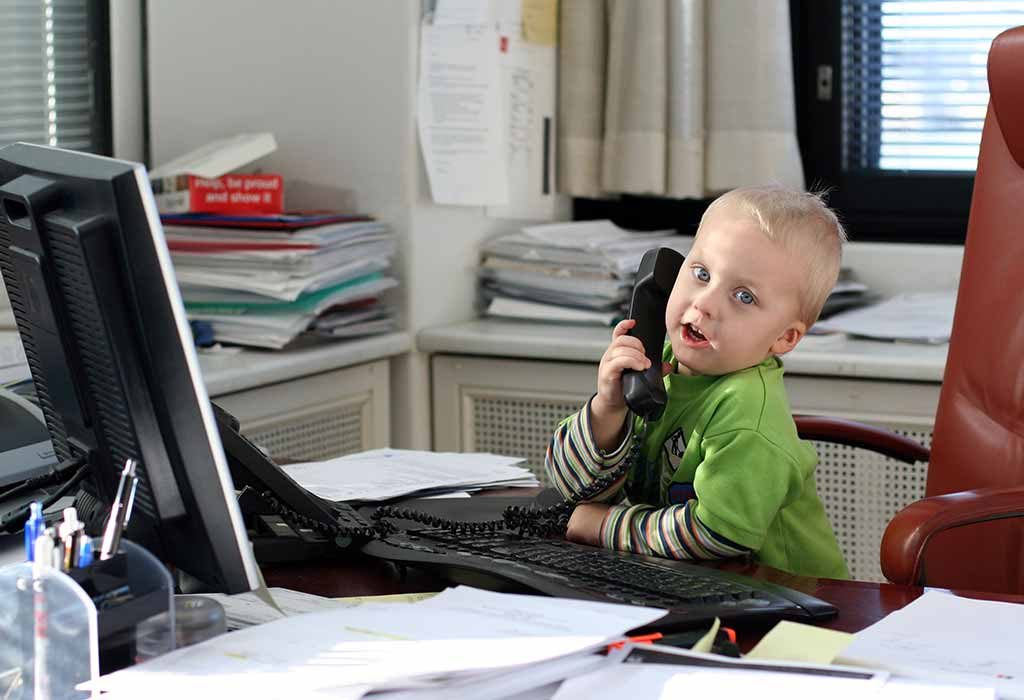 While planned activities are fun, the closest they can get to your work is if you continue your routine. So when you're running between your desk and meetings, it gives them an idea that your work isn't all fun and relaxed but takes effort. And if your boss is cool with it, you can also take them to meeting rooms or have them sit with you to help you arrange, sort things out or even pick up calls for you!
3. Take a Tour
Once they're acquainted with your office and what you do, it's time to show them a bigger picture and where you fit in. Take them around to meet your colleagues and managers, some whom they may already know. Explain the roles of each and how it differs from you and how everybody works as a team to keep the company running. If your kids are old enough for it, ask them to prepare a list of questions they may want to ask the people they meet.
4. If I Were The Boss
After a tour of the office ask your child how they would run the place if they were the boss. Let them write their answers down whether serious or funny and present them to the rest of the audience at the end of the visit. The emphasis here is on creativity and letting their ideas flow. You may never know what problem they might even up solving!
5. Fun at Quality Control
If you work in a company that makes food products have all the children sit as a control group for testing the flavors. Let them have small samples of what is made and even brain storm about how something can be improved or even come up with new flavors to try.
6. Build Something
If you work in an engineering or construction company, have the children make models out of LEGOs or building blocks of the things they have seen. Explain to them how the different structures work and have them come up with new ideas of their own.
7. Make a Resume
As part of their introduction, your children can also have their own resume made. Have them list their skills, talents and hobbies on a sheet of paper and write about their favorite subjects and games. These answers can be entered into a resume template so the children can go home with one.
8. My Dad/Mom
Have all the children talk about what they learnt about their parents at the end of the day. Ask them to prepare a presentation and talk about their experience at the office and what they learnt about your work. You are sure to get some smart and some hilarious responses!
9. Coffee Delivery
This one's a fun activity for the children to get to know everyone. Have the kids pass sealed coffee to all the employees as a coordinated team. At the end of the exercise, they can have hot chocolate out of a mug with the company logo and feel like part of the action.
10. Salesperson of the Day
This can be quite an interesting activity, especially with older children. If your company has a sales department, have the kids come up with their own sales pitch to an unsuspecting customer. You never know, it might work by catching them off guard and the cuteness overload.
11. The Memory Game
At the end of the day after they're acquainted with everyone and taken a tour of the office officially, have them go around the office and find things or people. Have them get you a photocopy of a document or deliver a message to the person who handles the accounts.
12. Alternate Activities
Combine your routine with some fun activities or games so the children don't get bored or burnt out. This is especially useful for those who are shy or get overly stimulated and feel exhausted.
Taking your children to work is a wonderful opportunity for them to learn all about your work and the professional world. With a little bit of planning there's no reason why it wouldn't be an amazing experience for them.
Also Read:
Effects of Working Parents on Kid's Development
How to Spend Quality Time with Your Kids
Does Your Job Affects Your Child's Upbringing