Suji kheer with banana and almonds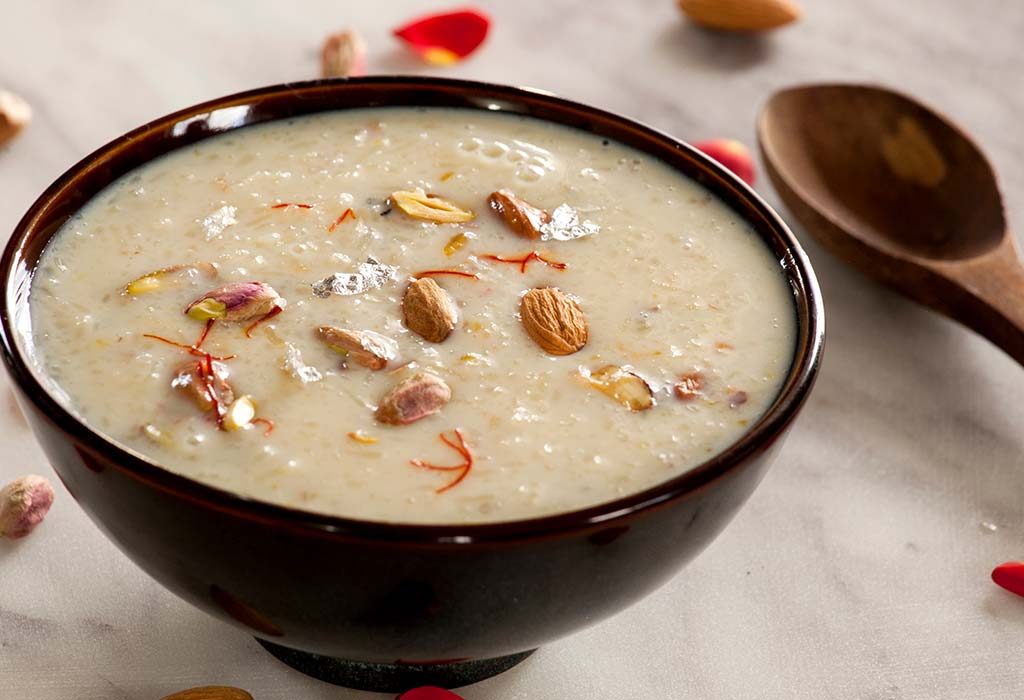 In this Article
A semolina pudding with your baby's favorite fruit and nuts is just an add on to baby's food list. Just be sure you puree/mash the fruit and powder the nuts before using. Banana and almonds make the recipe more calorie-dense and nutrient-rich. Almonds also provide the omega 3 fatty acids required for your child's brain development. Here comes a yummy nutritious recipe rich in calories and nutrients for your baby.
| | | |
| --- | --- | --- |
| Serves | Preparation Time | Cooking Time |
| 4 People | 5 Minutes | 15 Minutes |
Ingredients
(1 cup = 250 ml)
3 tbsp suji/rava/semolina
3 cups milk
1 banana, mashed or pureed(for younger babies), cut or sliced(for older babies)
2 tbsp almonds, powdered
3 tbsp sugar or add as required
½ or ¼ tbsp cow's ghee
¼ tsp cardamom powder
Method
Step 1
Heat ghee in a pan.
Step 2
Add sooji/semolina and fry till the sooji becomes fragrant and light brown.
Step 3
Stir continuously for about 3 to 4 minutes on a low flame.
Step 4
Slowly add milk and stir continuosly to avoid lump formation. Add additional milk or water if you want a thinner consistency.
Step 5
Add sugar, banana pieces or puree. Add powdered almonds.
Step 6
Stir and bring the sooji kheer to a gentle simmer.
Step 7
Lastly, add cardamom powder.
Step 8
Stir the sooji kheer. Your sooji kheer is ready.
Step 9
Serve sooji kheer hot or warm or refrigerate.
Nutritional Information
1 serving: 1 cup
Calories
308
Sodium
81 mg
Total Fat
7 g
Potassium
200 mg
Saturated
4 g
Total Carbs
75 g
Polyunsaturated
0 g
Dietary Fiber
3 g
Monounsaturated
0 g
Sugars
25 g
Trans
0 g
Protein
8.8 g
Cholesterol
20 mg
Vitamin A
4%
Calcium
0%
Vitamin C
23%
Iron
2%
*Percent Daily Values are based on a 2000 calorie diet.
Your daily values may be higher or lower depending on your calorie needs.