#SnackAttack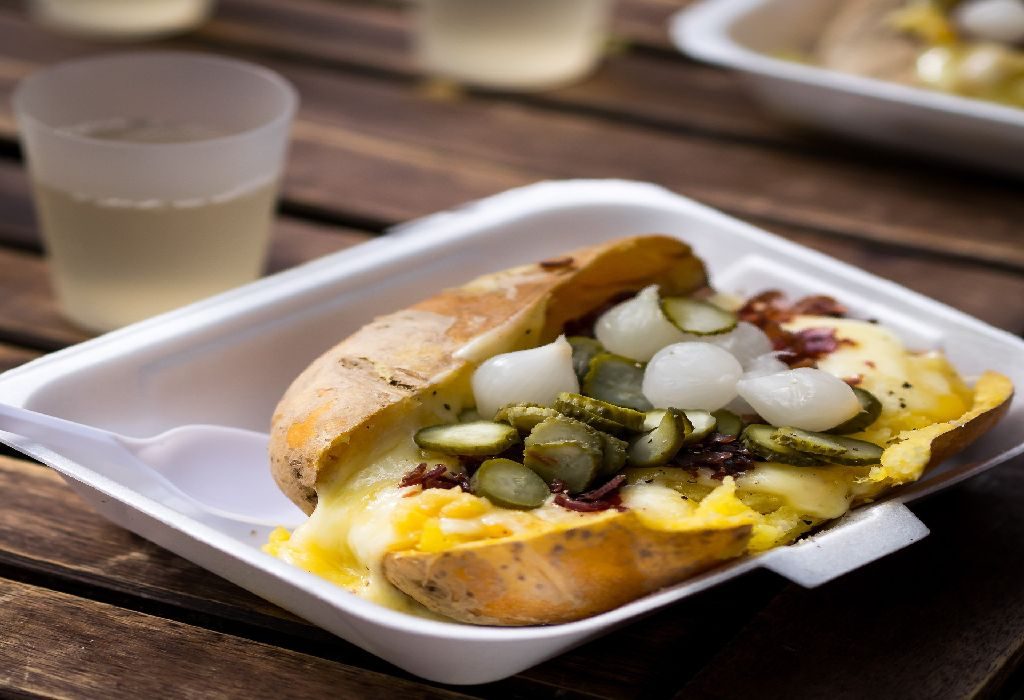 In this Article
This is my go-to recipe when I'm hungry and don't have the energy and patience to cook something from scratch. It's filling, ingredients are always in my kitchen and if it's not the healthiest of options I comfort myself thinking that at least it's not fried! Serve this (or eat it) with a small salad, or a bowl of soup and it's good enough for a meal – just as it is, it's the perfect snack!
| | | |
| --- | --- | --- |
| Serves | Preparation Time | Cooking Time |
| 2 People | 5 Minutes | 10 Minutes |
Ingredients
4 Large Potatoes, washed and scrubbed
2 tbsp Olive Oil
Salt
Freshly crushed black pepper
Chilli flakes (optional)
2 tbsp Butter
Method
Step 1
Use a fork to prick the potatoes all over, before placing in a microwave proof bowl
Step 2
Drizzle the olive oil onto the potatoes, and season well with salt and fresh pepper
Step 3
Microwave on full power for 3 to 3 and a half minutes, then overturn the potatoes and microwave for a further 4 minutes. (This works in my microwave, you may need to adjust the timings for yours)
Step 4
When fully done, the potatoes will have slightly wrinkled skins, and be soft to the touch.
Step 5
To serve, cut each potato open (make a cross length and breadth wise), and add a pat of butter – the butter will melt into the flesh. Add a few more twists of fresh pepper and chilli flakes if using – and you're done!
Step 6
If you're calorie conscious, you could omit the butter and use hung curd as a dip.