Strong & Supportive Quotes About Premature Babies for Parents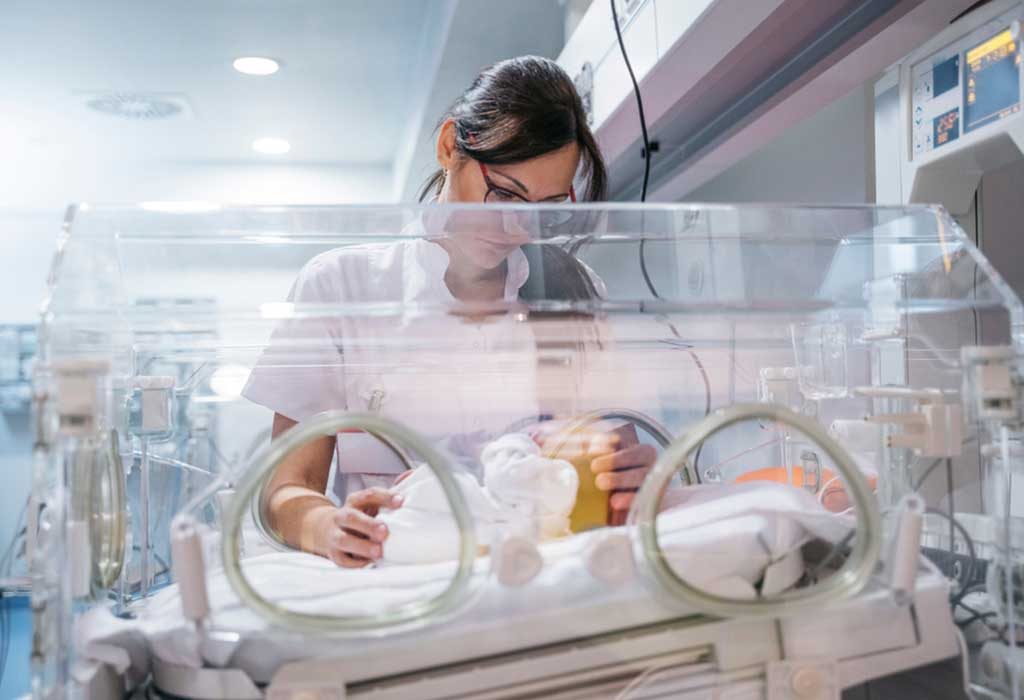 Having a new baby is exciting for parents, whether it is their first baby or third. Most women have healthy pregnancies and are able to welcome a new little baby into the world at nine months. However, there are times when a baby may have to be born prematurely.
Spending days or months in the NICU is not a joyful occasion for parents. They can do with all the love and support that their friends and family are willing to share. During this time, you can share a few NICU baby quotes to share your support!
Inspirational Quotes That Will Bring Comfort to the Parents of Premature Babies
Here are a few preemie quotes and sayings:
"Always remember, you are braver than you believe, stronger than you seem and smarter than you think." – A. A. Milne.
"You never know how strong you are, until being strong is your only choice." – Bob Marley.
"Don't be afraid of your fears. They're not there to scare you. They're there to let you know that something is worth it." -C. Joyce Bell.
"Nothing is impossible, the word itself says, 'I'm possible!'" – Audrey Hepburn.
"Don't let fear steal your joy. Even in the darkest of times — find joy." – Amy, Preemie Mum.
"Challenges are what make life interesting and overcoming them is what makes life meaningful." – Joshua J. Marine.
"If you look at what you have in life, you'll always have more. If you look at what you don't have in life, you'll never have enough." – Oprah Winfrey.
"You can do the impossible because you've been through the unimaginable." – Christina Rasmussen.
"What lies behind us and what lies ahead of us are tiny matters compared to what lies within us." – Ralph Waldo Emerson.
"Be strong and courageous. Do not be afraid; do not be discouraged, for the Lord your God will be with you wherever you go." – Joshua 1:9.
"Don't give up. I believe in you all. A person's a person, no matter how small." – Dr. Seuss.
"Being a preemie mom means ignoring the statistics because you know preemies are capable of amazing feats. great strength, astonishing endurance and never-ending determination." – Premature Babies and Beyond.
"What do all preemies have in common? Courage, strength, heroism, determination, tenacity, perseverance, endurance, bravery, spirit, spunk, and adorability!" – Premature Babies and Beyond.
"And once the storm is over, you won't remember how you made it through, how you managed to survive. You won't even be sure, in fact, whether the storm is really over. But one thing is certain. When you come out of the storm, you won't be the same person who walked in. That's what this storm's all about." – Preemie Support and Awareness.
"A baby is born with the need to be loved. A preemie or sick new-born are born with the need to fight on. An angel is born and leaves a footprint upon many hearts. No matter how small, no matter how big, no matter the birth, no matter the place, each baby needs the very same thing… Love, warmth, comfort and a sweet embrace." – L'il Aussie Prems Foundation.
"We all have a fighter in us. Preemies just have a little bit more." – Preemie Support and Awareness.
"Once you have a premature baby, you enter a world you never knew existed. The surprising result is that you will meet a group of people you will never forget for the rest of your life." – Rebecca LaClair, NICU Nurse.
"And though she is but little, she is fierce." – Shakespeare.
"A premature baby may look tiny and fragile to touch but don't underestimate the courage, strength and determination of a baby born too soon." – Presents for Preemies.
"Sometimes the smallest things take up the most room in your heart." – Winnie the Pooh.
"These tiny babies are fighters, resilient, and often achieve the impossible! Stay strong and believe in your baby's determination to survive." – Rachel Corbin, Preemie Mum.
"Caring for a preemie child is physically and emotionally exhausting, but great things come from great struggle. Stay strong and stay positive." – Ashley and Michael Piche, Preemie Parents.
"Live in the moment and celebrate each and every tiny milestone, because all of those tiny things are going to add up to the biggest milestone of all- taking your baby home." – Jenny Taylor, Preemie Mum.
"From the most fragile of beginnings, I learned the depths of grace, courage, determination, faith, perseverance, resilience- and love." – Shannon Emerson Staley, Mum of Twin Preemies.
"NICU babies are true survivors. They show us the power of faith and prayer and of the human spirit. They are the embodiment of perseverance." – Amidst the Chaos.
Premature baby quotes may not heal the hearts of the parents that are going through such a difficult time. However, they can bring about some hope and courage to keep moving forward, especially when they hear from other parents who have been through the same difficult experience. Remember that you can always offer to do more to show your support, but a few kind and loving words and quotes will help parents remember that they are not alone.
Also Read:
Common Health Problems of Premature Babies
Working Ways to Help Premature Baby Gain Weight
Infection in Premature Babies