Sleep and Feeding Schedule For Your Four Months Old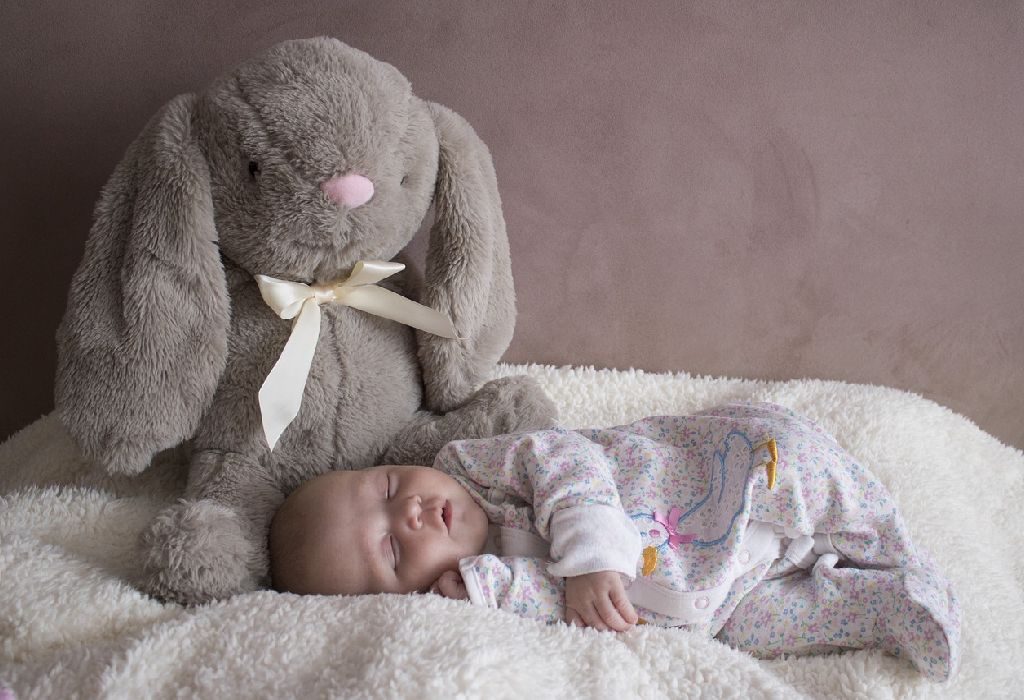 No, this is not a military-esquire schedule for your little soldier. However, having a schedule for your baby's daily needs and activities has been proven to comfort your baby. Read on if you have a baby about to turn four months old and would like to follow a schedule.
A 'schedule' may sound a little too rigid for a little baby, so let's use the world rhythm or groove. Basically, this means training your baby to follow a routine of your choice, based on your baby's needs and wants. Babies are born depending entirely on you for guidance on how to live life. When you feed your baby and approximately the same time every day, your baby's body will adjust to the timing and hunger pangs roughly begin at that time. In this way, a schedule builds a secure place of familiarity for your baby, and that is a comfort.
Additionally, having a rough routine can help mommies relax a bit more than when there is no plan. While it is important not to force your baby into following a time-based schedule, the point of scheduling is to respond to the baby's existing cues and forming a schedule out of it, making it easier for you to anticipate what may come next and be prepared.
If your baby is within the three to four months bracket, here's some insight on what your baby needs before you chalk out a schedule.
Three to four month old babies need approximately six to seven ounces of breast/formula milk per feed. Keep in mind that the amount shouldn't exceed 32 oucnes in a day. It is ok to start semi solids like mashed potato at the four month phase.
Babies at this age still sleep a lot(approximately 15 hours a day). This includes night-time sleeping, naps and in-between sleep.
Babies are also learning rapidly and will spend time playing and interacting with people around. This is the time of moto skill development and muscle building.
Now that the important considerations are out of the way, here are some sample schedules for three to four month babies, submitted by a few mothers that will help you plan your baby's schedule too!
This is a Schedule of a Stay-at-Home Breastfeeding Mommy of a Four Month Old Baby
5 a.m.: Baby wakes up, and soiled diaper is changed. This is followed by breast-feeding and a nap.
7 a.m.: Wakes up for a feed again and sleeps once again.
9 a.m.: Baby wakes up, is bathed and changed and fed.
11 a.m.: Baby is fed once again, sits in his bouncer or cot and then diaper is changed.
Noon: Tummy time and play time.
1 p.m.: Diaper is changed again and baby takes a nap.
2 p.m.: Baby wakes up and is fed.
3 p.m.: Baby sits on mother's lap while she watches TV or surfs net and then his diaper is changed again.
4 p.m.: Father plays with baby.
5 p.m.: Baby is fed and put to sleep.
6 p.m.: Diaper is changed and baby is introduced to light activity.
7 p.m.: Baby is nursed again.
7:30 p.m.: Tummy time.
8 p.m.: Diaper is changed and baby is made to wear night-clothes
9 p.m.: Baby is nursed again.
10 p.m.: Diaper is changed and baby goes to sleep.
This is a schedule of a working mother of a formula-fed four month old baby
5:30 a.m. to 6:30 a.m.: Baby wakes up, is fed an ounce of formula milk with a bottle. Some tummy time and play time with mommy while she gets ready for work
6:30 a.m.: Left at daycare where he eats, has tummy time, naps and plays with other babies present there throughout the day
4:30 p.m.: Baby is picked up from daycare
4:30 to 5:30 p.m.: Baby is fed again and plays. Sits in his activity cot and has tummy time
5:30 to 6:30 p.m.: Bath time and light activity time follows
6:30 to 7:30 p.m.: Mother and father read to the baby and talk to baby. Baby eats semi-solid food
7:30 to 8 p.m.: Falls asleep by 8 p.m.
11 p.m.: Wakes up to feed once again and sleeps after that
These schedules are just to aid you in in figuring out what works best for baby and you and are not rigid instructions. You will learn as you go just how to schedule a plan that is comfortable for your baby and makes parenting easier for you.Good luck! We're sure you are getting this motherhood thing on point!
?>