Preparing Healthy Breakfast for Toddlers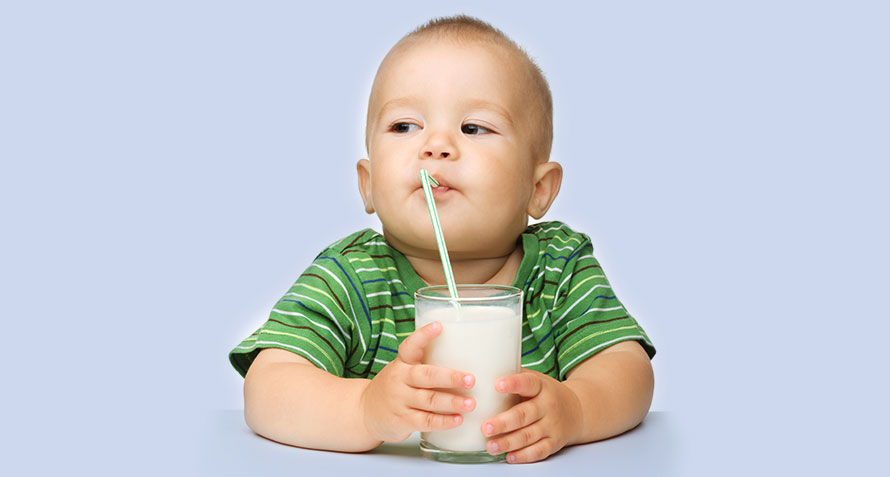 In this Article
Giving a healthy breakfast to your toddler is important for his overall development. Feed him breakfast loaded primarily with protein, calcium, iron, and other nutrients like vitamins and essential fatty acids.
A growing child's developmental and nutritional needs can be met by providing him with an ideal breakfast. Commonly considered as the most important meal of the day, breakfast ensures that your toddler gets an energy boost to keep him going through the day. A few quick and healthy breakfast recipes will help you stir up a nutritious and tasty meal in a no time and provide essential minerals and vitamins to your growing child.
Breakfast Recipes for Toddlers
1. Orange-Banana Smoothie
A blend of orange, banana and some low-fat or non-fat yoghurt is all what you need to prepare a delicious smoothie. It is abundant in carbohydrates, calcium, vitamins and minerals. Keep a note of the amount given to the toddler as doctors recommend not to give more than ½ to ¾ cup of smoothie per day.
2. Berry-Mango Shake
Add ½ cup of low-fat milk and crushed ice, 1 tablespoon honey, a pinch of ground nutmeg, 1 cup yoghurt and 1 cup ripened mango cubes and a handful of mixed berries in a blender. Blend the ingredients well for at least 2 minutes to make a smoothie. This protein-rich smoothie is surely going to be enjoyed by your toddler.
3. Power Granola
Mix some oats, flaxseed, almonds, ground cinnamon and walnuts in a bowl. In a heated saucepan, add honey, orange juice and brown sugar. Cook until the sugar dissolves. Turn off the heat and add 2 teaspoon canola oil and 1 teaspoon vanilla extract and stir well. Pour this mixture over the oats mixture and bake at 300 degrees for 10 minutes until it is golden brown. After baking, cool it down and add cranberries. Let your toddler munch on the mixture or add milk to it, this nutrient-packed breakfast is healthy for kids.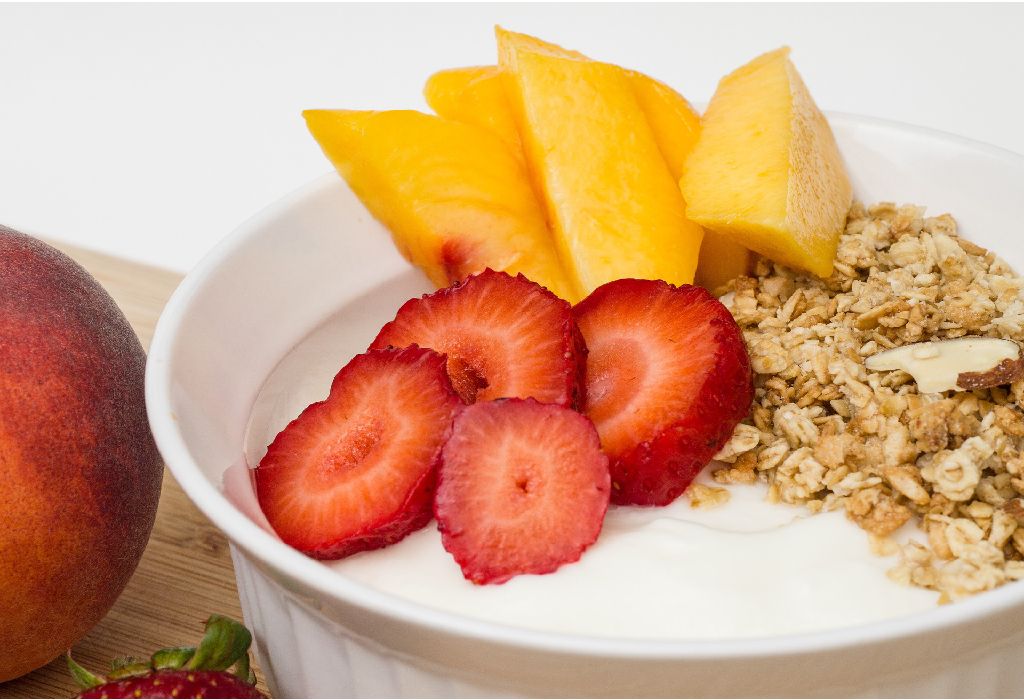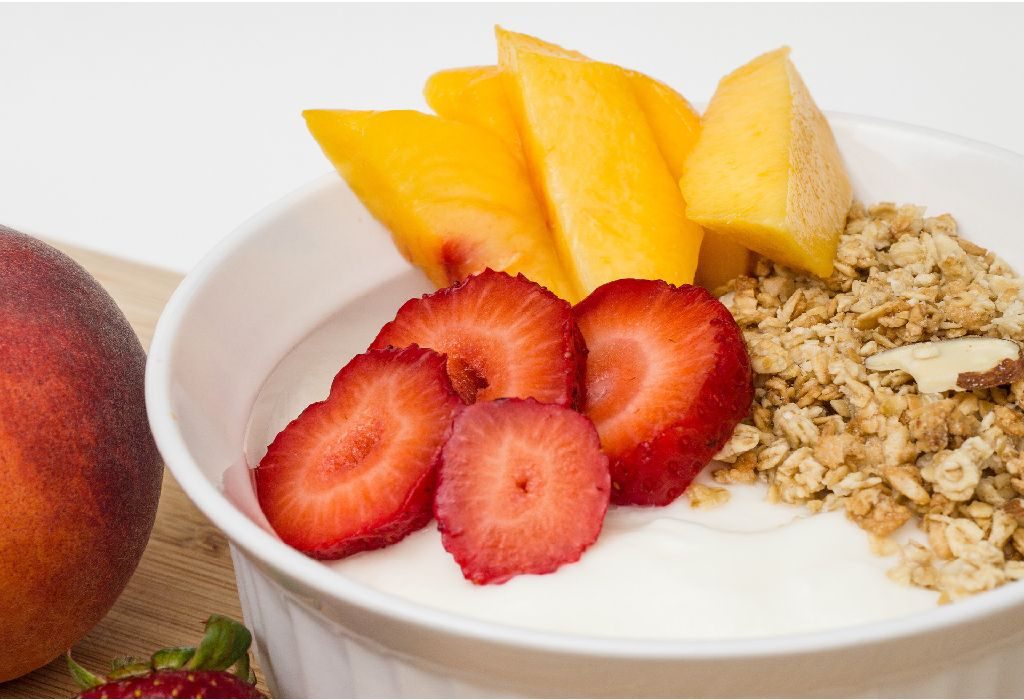 4. Fruit Salad
Mix your toddler's favourite fruits in a bowl to prepare an amazing salad, loaded with nutrients. Apples and bananas are enriched with fiber and potassium respectively. A fruit salad in the morning helps maintain blood sugar levels in your toddler. You can also add a scoop of yoghurt to each serving to provide extra protein and calcium.
5. Chicken and Cheese Sandwich with Mango Chutney
Cook chicken slices on a nonstick skillet over medium-high flame till the time it turns light brown. Remove them and cook eggs in a pan for 1 minute on both sides. Put muffin halves on a baking sheet and spread mango chutney over bottom half of both the muffins, place 2 chicken slices on it with the prepared egg and 1 cheese slice. You can also spread some cheese over top half of each muffin. Microwave the sandwich for 1 & ½ minutes and place two halves of muffins over each other. This healthy and tasty sandwich will provide your toddler with protein, soy, calcium and vitamin B.
These easy to make healthy breakfast dishes will be enjoyed by your toddler and would also provide him with sufficient nutrients and minerals for his growth.