Mother's Blessing – Significance and Celebration Ideas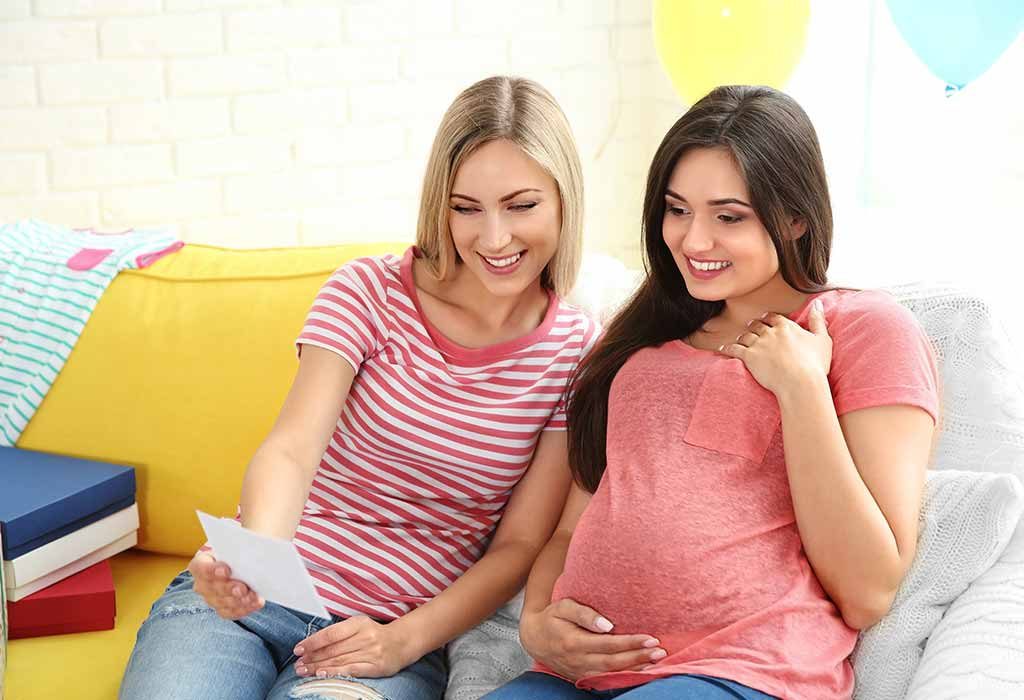 Throwing a baby shower to a mother-to-be is certainly going to make her feel special, but if you don't want to throw a conventional baby shower and wish to make the mom-to-be feel loved and celebrated, you can organize a mother's blessing ceremony for her. A mother's blessing is a spiritual yet sweet way to shower a mother-to-be with love and affection before the baby arrives. Easy to plan and organize, a mother's blessing celebrates the mother. It inspires and encourages an expectant mother before giving birth to the baby.
What Is a Mother's Blessing?
As mentioned, a mother's blessing is a ceremony that celebrates motherhood, instils confidence in a mother-to-be by offering prayers, sharing stories and simply passing on good luck charms and vibes to her. In this ceremony too, the mom-to-be is given gifts and treats. Décor is optional and there may be tea and snacks for refreshments.
A mother's blessing ceremony does not involve games. It does away with a lot of the pressures of a traditional baby shower—expensive décor, food, theme and more. It takes away a lot of the stress of finding party favours, gift bags, and other things that need to be well coordinated.
A traditional baby shower is still a celebration and passage to the mother to accumulate supplies for the little one. Mother's blessing abandons the focus on gifts and is for those women who are more in need of encouragement than materialistic things. The main focus of the event is creating positive vibes through prayer and peaceful discussions. It is to prepare an expectant mother for her upcoming birthing journey, shower her with love, encouragement and support. The act of birth is seen as a rite of passage for women and this ceremony helps to make her feel physically, emotionally and mentally ready to give birth. It offers expectant mothers a sense of support and honour.
Is Blessing Ways Different From Mother's Blessings?
A mother's blessing, for the most part, is similar to a Navajo blessingway. Inspired by an ancient Navajo ceremony in North America called hoshooji (meaning blessing ceremony), mother's blessing or blessingway is an intimate nine-day ceremony that comprises a spiritual gathering. It involves grooming rituals, storytelling and prayer services that surrender to the power of birth. It celebrates and honours the strength and creative power of a woman to give life.
Traditionally, a blessing way is an opportunity for everyone involved to pledge their support to the mother. It believes that pregnancy and birth are not just physiological events but involves cosmic aura. They are considered to be bardos- windows of opportunities for enlightenment and liberation.
Mother's blessing for the most part is similar to blessingway. It consists of a wide variety of activities focussed on the mother. It is a difficult transition if one comes from a tradition of baby showers. It involves some effort to accept the honour, attention and spiritual gifts from friends and family.
However, a mother's blessing is an opportunity to connect with everyone as divine beings blessed with divine providence of being able to give birth. It acknowledges the all-changing effect, both in terms of life and as a personality when a mother gives birth to a baby. It's a ceremony that focuses on the mom-to-be and encourages her before she gives birth to her baby.
Importance of Having a Mother's Blessing
A mother's blessing ceremony is important for a mom-to-be as it focuses on her and inspires and encourages her. It is intimate, unlike a baby shower. It is essential to rejoice motherhood, the changes that an expectant mother experiences, make her feel empowered about birth. It is of utmost importance for women preparing for a natural birth. The ceremony gives that feeling of elixir to women who wish to feel that their pregnancy is a blessing. A mother's blessing ceremony is for women to know that they are the chosen ones to bring life into this world.
When is the Right Time to Have a Mother's Blessing?
The best time to organize a mother's blessing ceremony is at the very end of pregnancy, typically around 36-38 weeks. The ceremony should be a private affair, attended by 10-20 people who are expecting mother's closest friend and family members.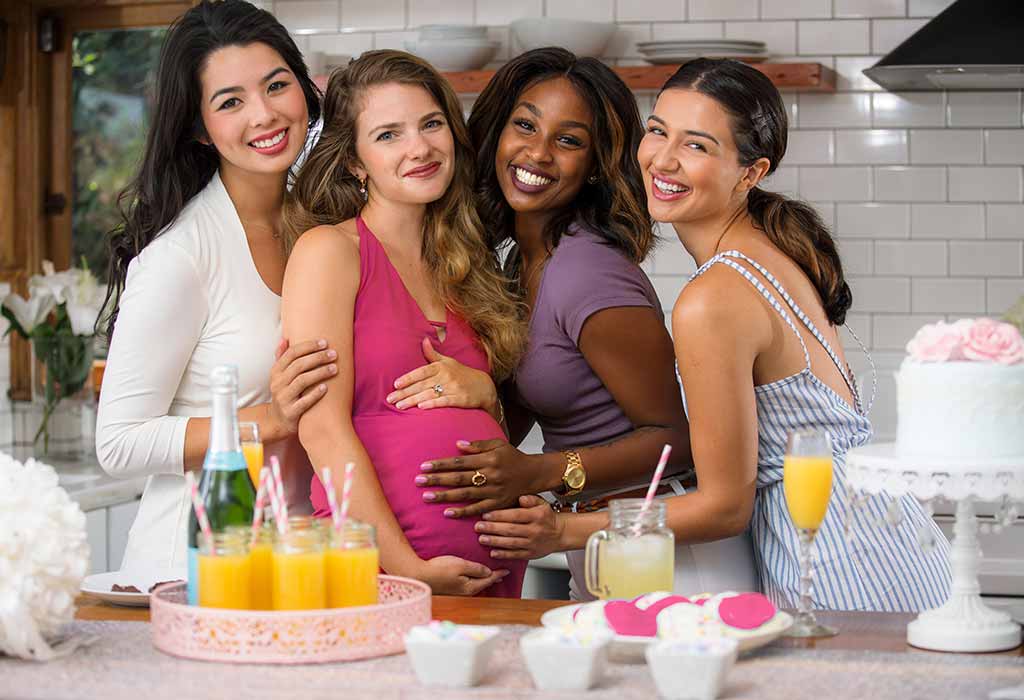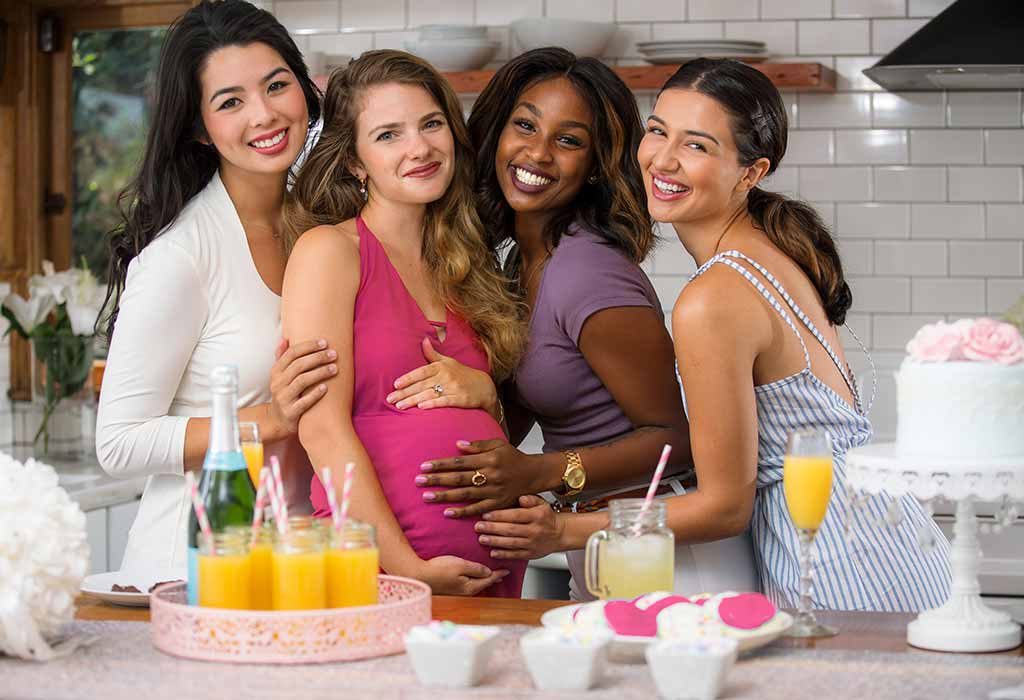 How Is Mother's Blessing Celebrated?
A very ceremonial event, guests invited to a Mother's blessing ceremony are asked to bring two things: songs, poems, prayers, or scriptures related to pregnancy, motherhood, or birth; and a bead to symbolize birth, motherhood, and fertility.
Typically an altar or adorned space is made for the mother-to-be and her guests. The mother-to-be, the focus of the event is seated in the middle. The designated area is adorned with candles, flowers and plants. Once the guests arrive, each of them read the passages they bring with them and string the beads together. Each of these beads is powered with the positive messages and the mother could keep it by her side during labour or even choose to wear them. The beads are reminders of the support, love and affection the mother is blessed with. Labour is a tough process and the mother to be must feel important and well supported. She must always feel the strength of her family and friends as she welcomes her baby to this world.
Creative Ideas to Celebrate Mother's Blessing
Here's are some ways to make the mother's blessing ceremony special for a mom-to-be:
1 Ask the Guests to Bring the Beads
Get each guest to bring a bead or pick one from a bowl that you have bought. Each bead must be powered with a wish, prayer or intention of the guest and presented to the expectant woman. These blessingway beads could be stringed into a bracelet and can be worn by the mother.
2. Write a Prayer
Get each guest to write a prayer or blessing on a piece of paper or fabric. This Mother's blessing prayer could later be made into a collage, framed or made into a quilt for memory.
3. Aromatherapy
Each guest could bring an essential oil or dried herb. Pour these oils or herbs into a big tub of Epsom salts. The mother-to-be could get an aromatherapy foot batch. Flower petals could be mixed in warm water to clean the feet of the mother before the ceremony.
4. Try the Introduction Game
Ask each woman could go around introducing herself as 'I am…., daughter of …., granddaughter of, mother of ……' It is a great way to honour the lives of those who came into this world before us and enigmatic nature of birth. Women can also share something about their experience of birth and positive thought.
5. How About Writing a Positive Message on Post-its?
Give each guest a post-it, paper flags or fabric flags for them to write a positive message or affirmative thought. This could be strung into a banner and hung in the nursery room.
6. Try the Drums
Beating drums create positive vibes and are said to have sacred healing abilities. As each guest beats the drum they can share pearls of wisdom too.
7. Make Henna Tattoos
An ancient practice across different cultures, you can draw henna tattoos with a special blend of herbs and oils that will make the mom feel pretty before birth. Although, temporary, mothers feel extremely elated. You can make henna tattoos on the mom-to-be's hands.
8. Use Sage
Sage has cleansing properties. Burning it wards away all negative thoughts and energy.
9. Use Candles
Candles provide warmth and a sense of calm. They are also great party favours for guests to take and light when the mother goes into labour.
10. Write Notes and Letters for Postpartum
Give guests pens and papers to write letters of support for the mother to read after delivery.
11. Bake Bread
Baking bread is a communal exercise where everyone gets together and makes it from scratch.
12. How About Braiding Each Other's Hair?
Guests could braid hair for one another. The mother-to-be's hair can also be braided and adorned with flowers and beads.
13. Sing and Dance
Singing uplifts the mood and changes the atmosphere around. If you are in the mood for dancing then dance and ask others to join you. Swing to tunes or indulge in belly dancing to celebrate the cute belly of the mother.
14. Get Flowers
Flowers are suited for all occasions. For a mother's blessing, they signify abundance, fertility, love and new life. Flowers signify fertility. So decorate the space with flowers if you'd like. You can also bring flowers for the mom-to-be.
Inspire, encourage and celebrate the joyous occasion of pregnancy by organising an intimate ceremony for a mom-to-be. Your thoughtfulness will be appreciated by the mom-to-be and also increase her joy of motherhood.
Also Read:
Best Gift Ideas for Baby Shower
Fantastic Baby Shower Theme Ideas
Perfect Gender-Neutral Baby Shower Ideas