Monsoon Skin & Hair Care Tips for Kids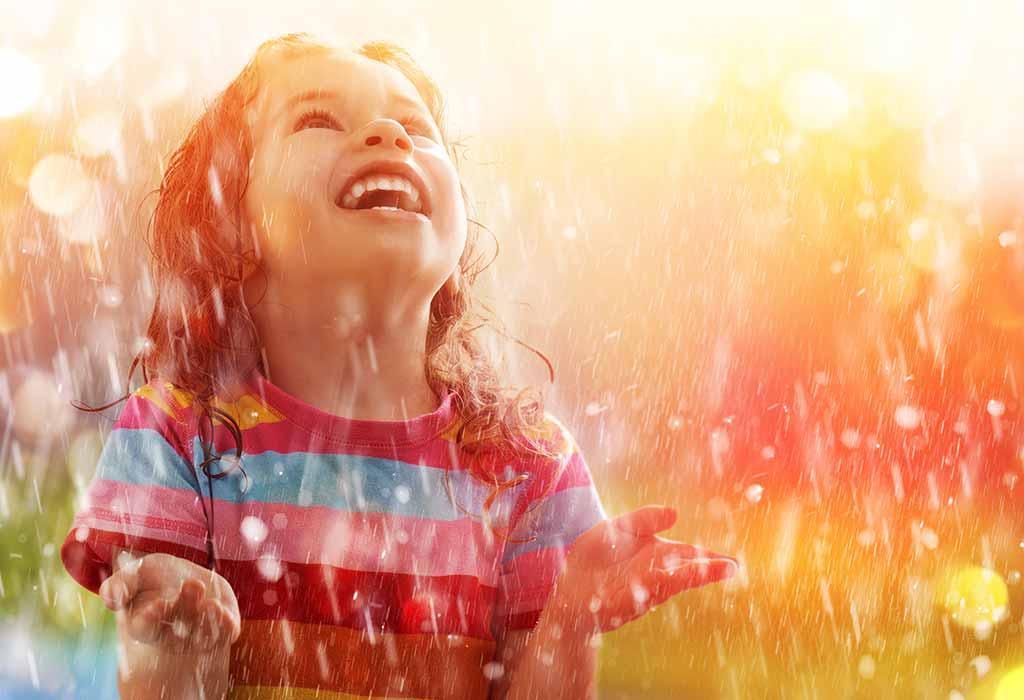 The rainy season is the perfect escape from the scorching summer heat. It also means more playtime for children who love getting drenched in the rains, jumping into puddles, and playing with muddy water! But, as much as children love the monsoons, it is also the time to pay extra attention to your little one's skin and hair.
The humid months can lead to many skin and hair-related issues, especially in babies, such as heat boils, rashes, dandruff, etc. However, such problems can be easily tackled by following some simple practices at home.
Video :
Important Skin & Hair Care Tips for Kids During Rainy Season
Tips to Keep Your Child's Skin and Hair Healthy During the Monsoons
Here are a few useful tips that you can follow to protect your child's skin and hair during the damp monsoon season.
1. Bathe your child using a gentle soap.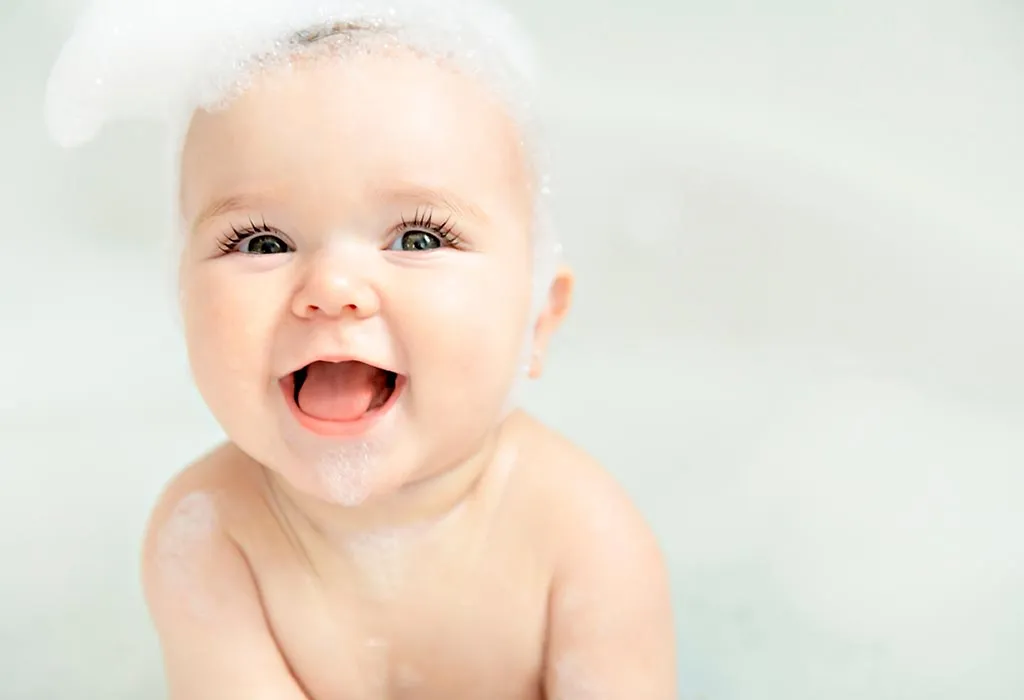 Bath time is a good time to engage with your child. During monsoons, a daily bath isn't necessary; two to three times per week is ideal. Give your little one a bath with lukewarm water. You can choose to use baby soap or baby wash. Keep an eye out on the soap ingredients and make sure they're mild, free from parabens, dyes, and phthalates, and are suitable for a child's delicate skin.
2. Keep his wardrobe dry.
Dampness in clothes is very common during the rainy season. Ensure the clothes being used for the little one are completely dry. If required, you can lightly iron so that the fabric is dry and comfortable for wearing, or else it might cause rashes and itchiness. When washing the clothes, you can rinse them with an antiseptic/medicated solution to prevent fungus from growing on them. Avoid fabrics like synthetic and nylon that can irritate the skin. Cotton clothes are recommended during this season.
3. Ensure he washes his hands properly.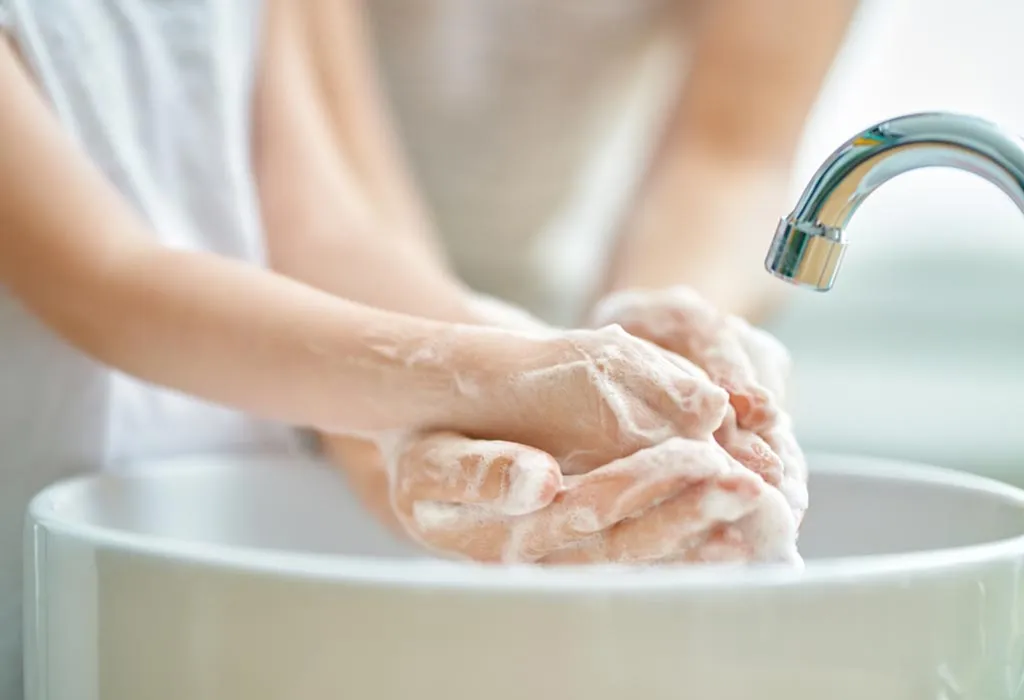 Children are curious, and they love to touch everything on the go. This natural inquisitive attitude makes the child susceptible to catching infections. Ensure your child washes his hands properly with soap as soon as he's back home from outside and before all mealtimes. You can keep a hand sanitiser accessible to ensure your child is protected from skin infections and allergies during the monsoons.
4. Rinse his hair with a gentle shampoo.
Moisture and sweat tend to clog the pores on your child's scalp, and hence you'll notice more instances of tangled hair and itchy scalp during the monsoons. It is advisable to wash your child's hair twice or thrice a week to keep the scalp clean and healthy. This helps manage cradle cap and refreshes the scalp and hair. Wash your child's hair with a gentle shampoo to rinse away all the dirt and impurities in the hair. Make sure that the shampoo is pH balanced and rinses the hair easily.
5. Prevent the occurrence of prickly heat.
Many children develop prickly heat during this season. This may be due to the clogging of the skin pores because of the dampness in the natural environment. To treat these pesky reddish eruptions, you can use an antibacterial talcum powder for your child, which helps absorb moisture and keeps the skin free from rashes. The powder will keep your child's skin cool and dry all day.
6. Apply a good moisturiser.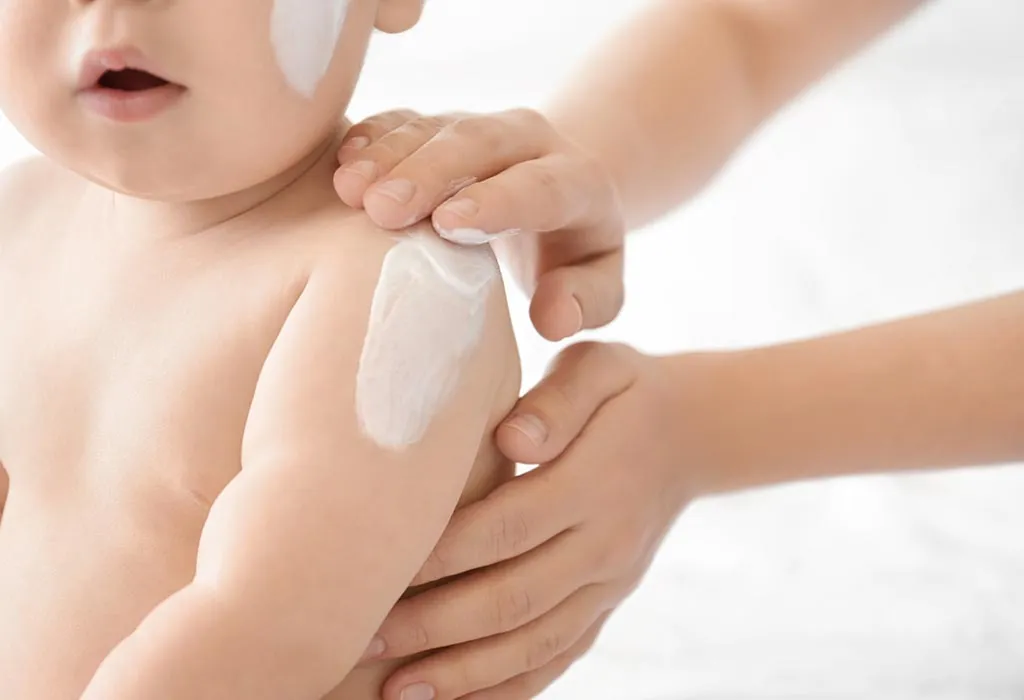 Children have very sensitive skin, and the high humidity levels don't really help, as they can cause rashes or skin infections. So ensure you are keeping your child's skin hydrated with a moisturising lotion that protects his skin from dryness and irritation all day long.
You can also invest in a good moisturising cream for your baby's face, which gets absorbed easily and nurtures his delicate skin.
7. Change your baby's diapers frequently.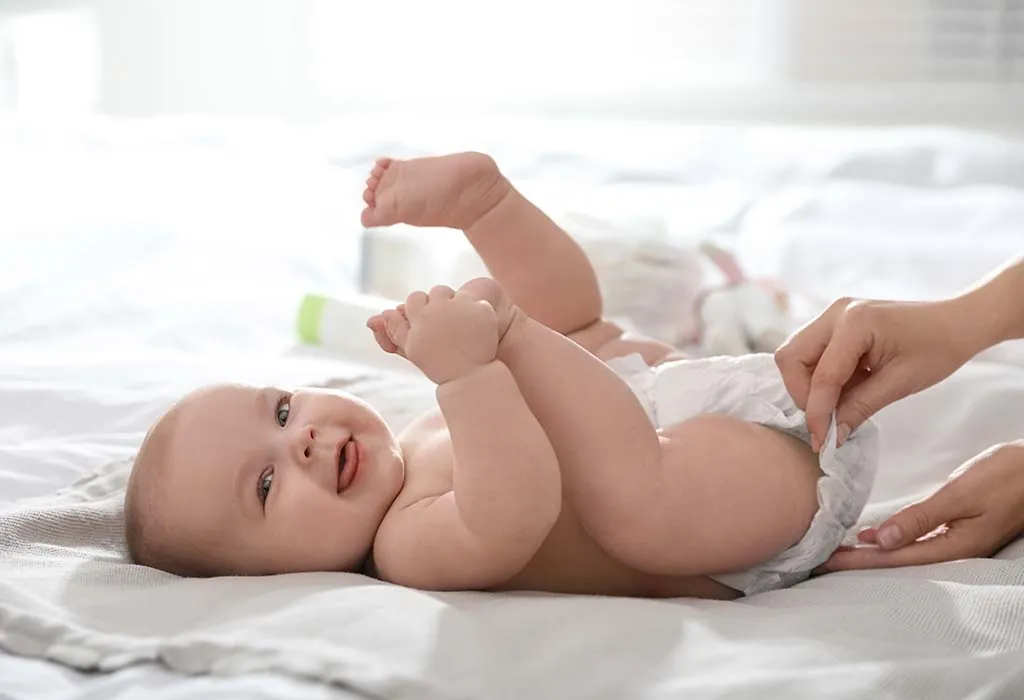 The best way to protect your baby's diaper area from skin infections and rashes during the rainy season is by keeping it clean and dry. Ensure you change his diapers at regular intervals, which will help prevent diaper rashes. Post bath, apply a diaper rash cream. You can also allow your baby some diaper-free time regularly to allow his skin to breathe.
8. Keep mosquitoes at bay.
Monsoon brings with it the menace of pesky insects like mosquitoes whose bites can irritate your baby's skin. Make sure your child's bed has a mosquito net, and you use a mosquito repellent that's suitable for kids on his skin to protect him from mosquito bites.
The rainy season no matter how enticing does affect your child's skin and hair health. But, the good news is that you no longer have to feel guilty about stopping your child from enjoying the rains. All you have to do is take these simple preventive measures to protect your little one's health this monsoon without letting him miss out on the joys the season brings in his precious life!
Also Read:
Common Monsoon Diseases in Babies and Children
Indoor Activities for Kids in Rainy Season
Foods Kids Should Eat and Avoid in Rainy Season
?>