10 Common Monsoon Diseases in Babies and Children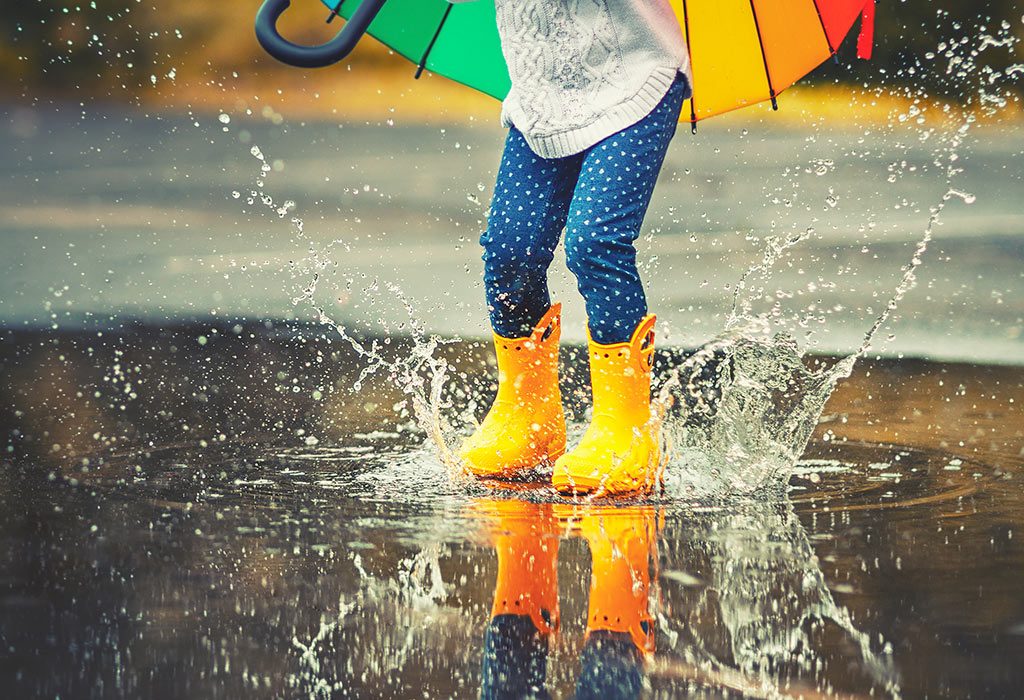 Going out and enjoying the first showers of the season, gorging on delicious street food, and playing in puddles of water is how many of us wish to be associated with the monsoons. But, these fun activities come with the risk of exposing ourselves to various germs and viruses, which lead to spending the rest of the season in bed due to sickness. Rainy season illness in babies also begins to ramp up since their bodies are suddenly exposed to a huge fluctuation in the atmosphere and a considerably larger amount of microorganisms that the body has to fight against. As a parent, you must have awareness about the common monsoon diseases to be able to deal with them and get immediate medical attention.
Video: 8 Common Monsoon Diseases in Babies and Children
Most Common Illnesses Children Suffer From During Rainy Season
Here are the common illnesses that you should be wary of in the monsoon.
1. Malaria
Malaria is one of the most common diseases that affect a large number of people during monsoons.
Causes
The incessant rains can lead to puddles of water forming in various areas. These could even be close to the home, which turns into effective breeding grounds for mosquitoes. The female of the Anopheles variant of mosquitoes usually carries the germs and ends up transferring it to humans after biting them.
Symptoms
Malaria makes itself felt with the first sign of fever. This usually occurs at regular intervals or as evening dawns and chills set in. This is further accompanied by uncontrolled shivering, extreme pain in the body and weakness of the muscles. These symptoms get worse with time.
Prevention
Keeping mosquitoes away is the only method to prevent malaria from infecting you and your child. Make sure the surroundings are clean, and no pools of water are located in your vicinity. Always ensure you wear clothes that cover the body fully and use mosquito repellents to keep mosquitoes away. Mosquito nets are useful in this regard, too, but only indoors.
2. Cholera
It is quite a deadly disease and usually infects people that tend to have outside or unhygienic food.
Causes
Cholera is primarily caused by a specific type of bacteria that usually thrives in dirty or contaminated water, as well as food items prepared in them. Unhygienic surroundings, unclean lavatory or buildings located near unhygienic places can lead to the spreading of the bacteria.
Symptoms
The only symptom of cholera is repeated bouts of diarrhoea. The stools are generally watery; this leads to immense dehydration, muscle cramping, and vomiting, which can be quite fatal for a baby.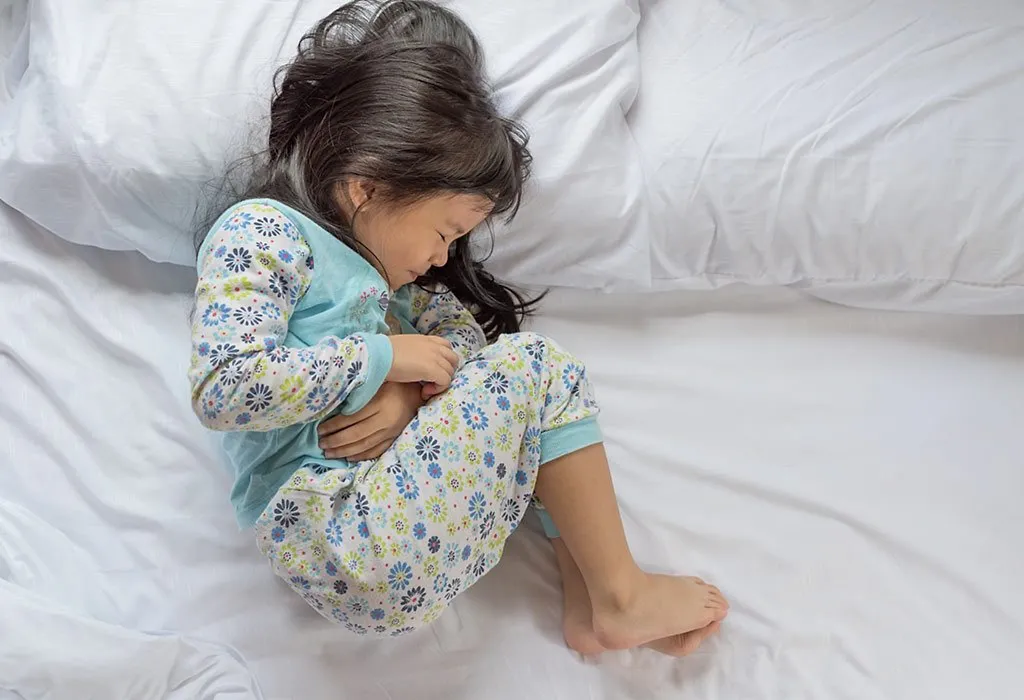 Prevention
Vaccination is the first line of defence in this regard since one shot can provide protection for half a year. Maintaining personal hygiene is next; it can be done by using sanitisers and disinfectants. Opt for boiling drinking water to kill the germs in it. Also, avoid outside food at all costs and purchase any vegetables and fruits carefully. Raw meat items should be avoided, too, in such cases.
3. Typhoid
Another disease that is quite common in monsoons, since it is water-borne.
Causes
Contaminated water and food items prepared in unhygienic ways or in unclean surroundings are the major reason for spreading typhoid. The Salmonella typhi bacteria is the culprit for typhoid, and it easily thrives in such conditions.
Symptoms
Typhoid is quite dangerous compared to other diseases since it tends to make its home in the gallbladder of a person even after treatment is successful. On contracting typhoid, fever, abdominal pain, and severe headaches are strong tell-tale signs of an infection.
Prevention
The disease spreads by eating contaminated food; therefore, maintaining hygiene at all costs is an important way to stop the disease from affecting you. Another preventive measure is the Typhoid vaccine which is available and can be given to children after the age of 6 months.
4. Viral Fever
Though it can be contracted any time of the year, the chances of catching a viral are more during monsoons.
Causes
This is a generic way of describing any fever that occurs due to a viral infection. The strain causing the disease could be amongst many, with most of them having the same method of attack. They usually are airborne and seem to affect people, especially when the weather undergoes a lot of fluctuations.
Symptoms
Viral fever is primarily characterised by repeated sneezing, intense fever, weakness and a sore throat.
Prevention
Avoiding the rain is one of the best ways to stop viral fever from reaching you. Having turmeric milk regularly helps your body prevent the infection. A sore throat can be relieved by gargling with warm salty water.
5. Gastroenteritis
The stomach bears the worst brunt of them all with this disease that causes a lot of trouble during the rains.
Causes
This is usually caused by multiple virus and bacteria. They can be present in water, food, or even contaminated surfaces. The slightest contact of an unclean hand with the mouth can transfer them to your body and get you infected.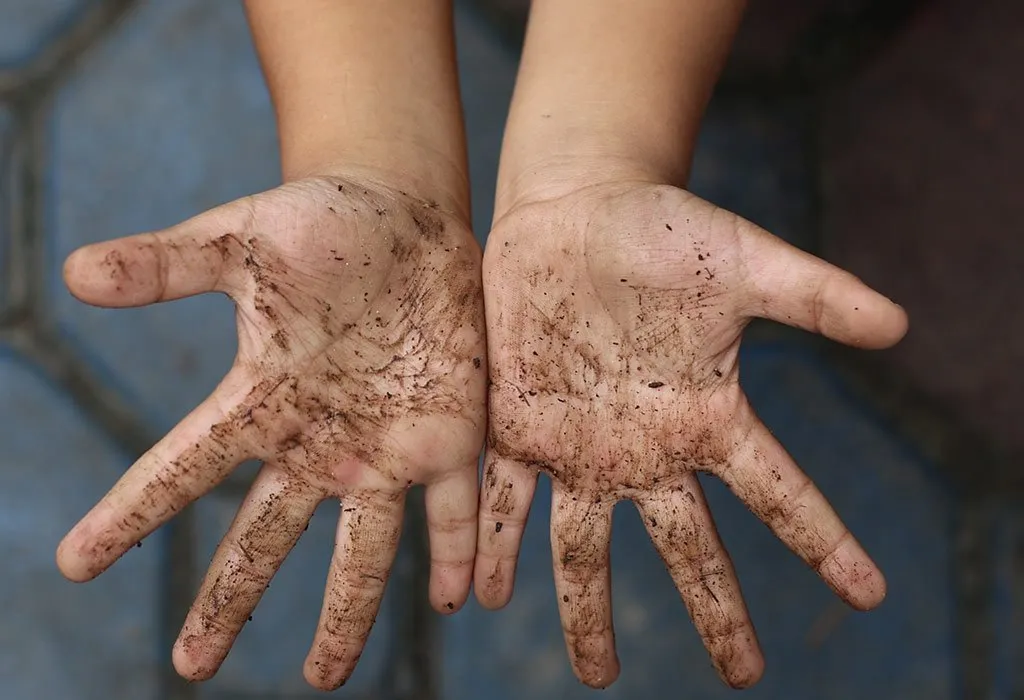 Symptoms
Severe vomiting and constant diarrhoea are the strongest symptoms of gastroenteritis. They are quite debilitating and bring immense weakness. Some more symptoms of this disease are irritation, inflammation and cramping of the intestines leading to a lot of pain.
Prevention
Hand-hygiene is paramount to be followed at all times. Avoid eating food items that have been kept open for a long duration. Drink clean, boiled water constantly throughout the day. Spicy and sugary foods should be avoided as much as possible.
6. Dengue
Malaria is not the only disease that mosquitoes can cause. They can also cause Dengue, which can be quite fatal if not treated in time.
Causes
A variant of the mosquitoes with stripes resembling a tiger on their body is the carrier of this virus. When it bites a person, it transfers the virus directly into the bloodstream.
Symptoms
Extreme pain in the joints and muscles, swelling of the lymph nodes, weakness, headaches, fever, that can even lead to haemorrhagic bleeding, which can be fatal.
Prevention
In a room that is not air-conditioned, make use of a mosquito bed. Use repellent aerosols to keep the room free of mosquitoes. Wearing full-sleeved clothes at all times to prevent the chances of mosquitoes biting you.
7. Influenza
This is another common condition that affects people in varying degrees in the form of cold and cough.
Causes
Caused by a virus that is extremely contagious and spreads rapidly through the air. It enters the body via the nose and throat, affecting the upper respiratory tract.
Symptoms
Incessantly runny nose, body pain, irritated throat, and fever.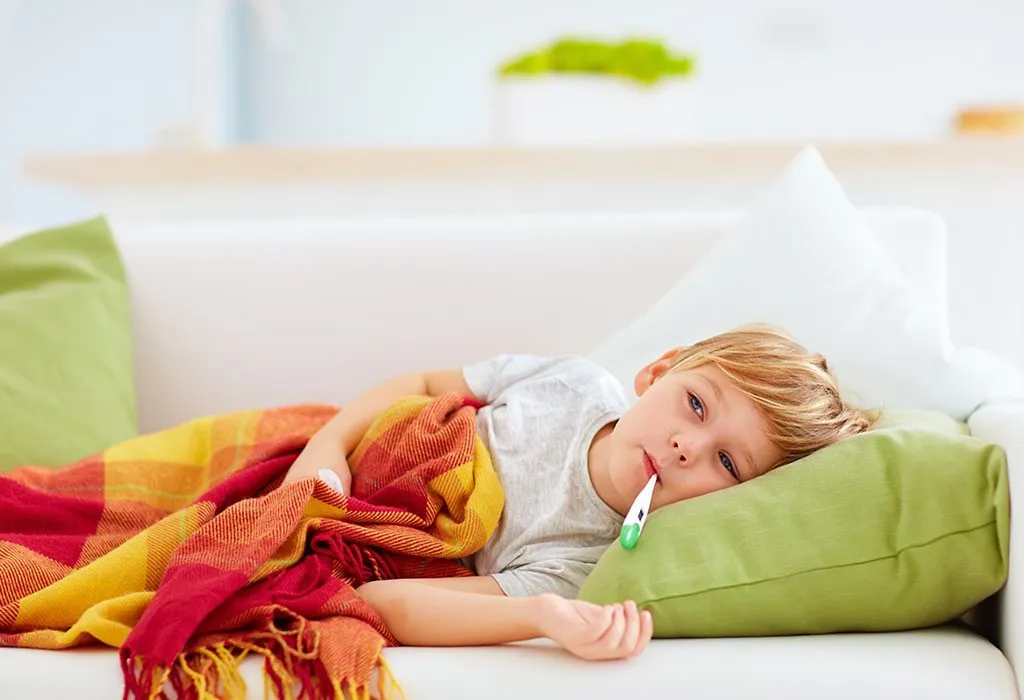 Prevention
Having a strong immunity is the only way of preventing the virus from taking over your health. Opt for a diet that is nutritious and balanced.
8. Hepatitis A
A serious and dangerous disease that spreads rapidly through water and attacks the liver.
Causes
Unclean water and food that allows the hepatitis A virus to thrive. The stool of an infected person can attract flies on it, which can later sit on exposed foods and transfer the virus in that manner.
Symptoms
Substantial inflammation of the person's liver, symptoms of jaundice due to yellow eyes and skin, stomach ache, vomiting, loss of appetite, diarrhoea, and exhaustion.
Prevention
Vaccines are essential in building immunity against the virus. Taking care of basic hygiene can reduce the chances, too. Boil water if there are signs of contamination and keep away from outside food that is open and exposed.
9. Leptospirosis
Also known as Weil's syndrome, this is seen in people who regularly come in contact with polluted water.
Causes
Coming in contact with contaminated water and soil, usually mixed with animal urine, containing the infection, can cause leptospirosis. The infection can enter the body through food, water, through the mouth, nose or eyes, or even a tiny open wound in the skin.
Symptoms
Headaches, body pain, fever, all resembling influenza. Shivering and stiffness in the neck, inflammation of the brain and abdomen.
Prevention
Wear proper footwear that protects the feet from getting wet. Keep your pets clean and get them checked up. Cover any open wounds at all times.
10. Scabies
Scabies is a skin infection that can infect babies and lead to irritating rashes all over the body.
Causes
Parasitic mites that are small in size find their way onto the skin. These thrive in warm and humid areas such as armpits, skin folds, elbows, genitals, and even in the scalp. It is contagious and can be spread by skin-to-skin contact, too.
Symptoms
Red rashes with bumps and water-filled blisters. There are brown or silver lines present in the areas which denote mites entering inside the skin.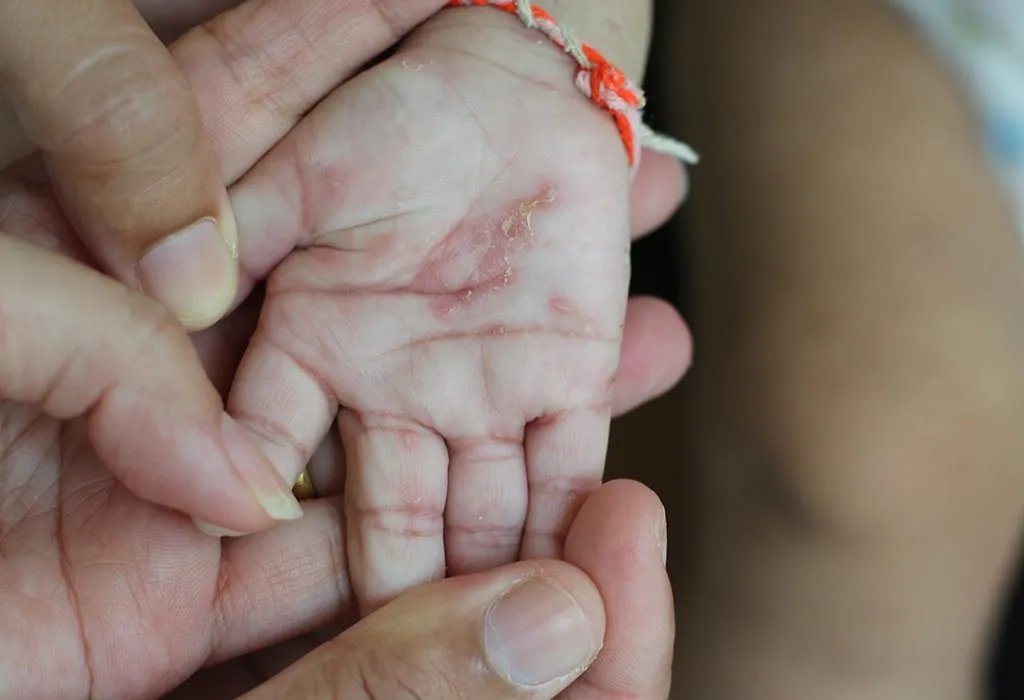 Prevention
Keep away from people who seem to have a skin infection. Regularly wash and replace bedsheets, blankets and other household items. Wear full clothes that are completely dry and disinfected.
Monsoon diseases in kids come in all shapes and forms. Prevention is the best cure instead of spending the entire season in the bed, recovering from an illness. Keeping a healthy diet and regular vaccination shots to boost immunity can play a vital role in this regard.
Also Read:
Amazing Rainy Day Activities for Kids
Monsoon Skin & Hair Care Tips for Kids
Foods Kids Should Eat & Avoid In Rainy Season