Managing Workplace Expectations after Having a Baby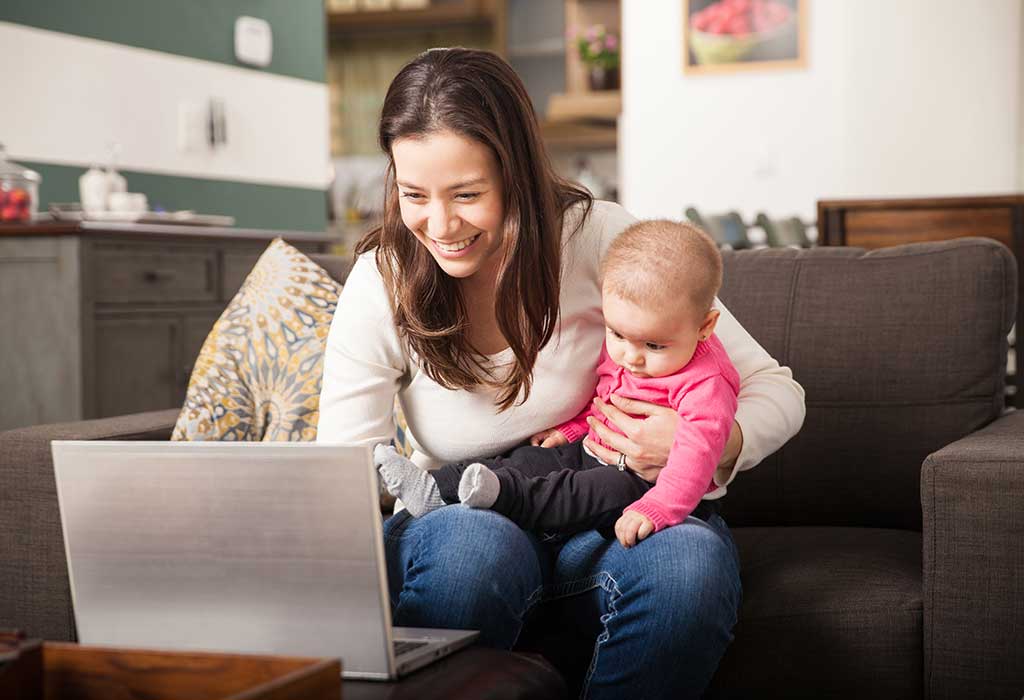 A team that doesn't understand your pressures of managing a child at home, a boss who may expect that late nights will continue to be a part of your working style, conference calls at 10 pm. These will be just some of the challenges faced by new parents when they get back to work after the baby arrives. It is imperative that we set the expectations right as soon as we get back, so as to not face unpleasant circumstances going ahead.
The thought of getting back to work after having a baby is one of the most nerve-wracking and unpleasant ones for the working mothers, less so for the working fathers though. As the maternity leave of three or six months as the case may be, comes to an end, most new mothers begin fretting about managing work and home together, once the office begins in full swing. And these have mainly to do with the fear that colleagues and bosses at work may not understand your position or need for flexibility. Here are some tips to get you started:
Chalk out a Clear Plan for the First Month after Joining
A lot of new mothers have a discussion with their immediate bosses or the HR function at their organization about the need for flexibility for one month after joining. This may entail working fewer hours from the office and compensating the rest from home. This will help you during the weaning period, especially. It will help to be upfront with your office about this so that they can plan out resources and work schedules accordingly. Ensure the rest of the team – colleagues, subordinates, clients are aware of your plan and understand it as soon as you join. As a husband, be cognizant of the fact that your wife will appreciate your presence now more than ever before. Try and get back home early after work, so that you would help her with the baby more.
Follow it Religiously
Stick by the plan. No exceptions are to be made – not for the most important client meeting or the annual office party that is attended by all. Once an exception is made by you, it will be expected each time. And before you know it, you will be pulled back into a regular routine, and your own set schedule will be thrown out of the window. Outing with friends, client dinners – these may come up for the working father earlier than the mother. Try and set a schedule for this. Set a rule that unless pre-planned, you may not be able to attend as your wife needs help at home.
Ensure Your Workday is Complete
Map out a realistic target for your new workday. Try and do this at the beginning of the day before anything else, so you have a clear view of what has to be achieved, unless something unexpected turns up. Do not make unrealistic to-do lists. This will put unnecessary pressure on you to stay back in order to complete the work. However, shorter work hours mean less time to socialize with colleagues and shorter tea / lunch breaks. Try and draw the most of the time you spend in the office, so that work can continue unhampered in your absence too.
Use Your Time Wisely
Plan well to see what your subordinates will do and what you will. Work with your team members to ensure they meet their deadlines with you, so that you are able to meet your own with superiors or clients.
Conversations with The Team
Within a month of joining, approach your team proactively with your plan in terms of easing back into full operational hours or the need to extend the flexible arrangement. Surprises in this matter will not be taken well, only because it will put added pressure on the rest of the team.
The most important of all is never ever be apologetic about your work schedule. The company agreeing to your temporary flexible work arrangements is testimony to your value in the company. However, at no point in your return or professional demeanour should you give them an opportunity to feel let down.