Make-up for Working Moms in 5 Easy Steps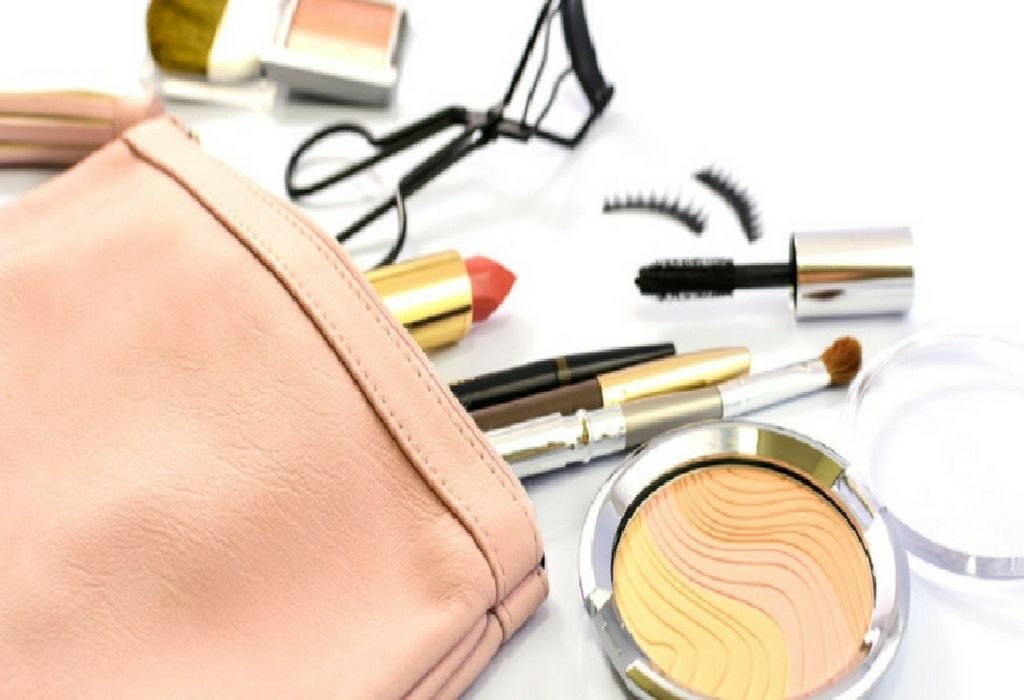 You might miss your leisurely make-up routine once you become a working mom. However, you can still look attractive within minutes with these quick make-up tips before you rush out for work. Master these for a gorgeous look every day.
As a working mom, you are nothing less than a super-woman who has to manage her professional life, home, and kids. However, with the growing responsibility, you are left with little or no time for make-up before stepping out. You would want to look really pretty every time you go out – be it to office or a casual outing with family. These five easy make-up steps will definitely turn some heads for sure!
1. Pamper Your Skin and Hair
Follow the golden rule "less is more" in make-up when you are a working mother. Keep your skin nourished and glowing so that it looks flawless even with little or no make-up. Take care of your skin with regular cleansing and moisturising. Going for a facial skin nourishment massage, at least once a month, can also help in maintaining healthy skin. Take care of your diet; drink lots of water and fresh fruit juice, so that your skin doesn't look tired, even though you have a really busy schedule. The same rule applies to maintain the smooth and healthy texture of your hair too. On and over, wash and condition it regularly so that it looks bouncy and healthy. The simplest of hairstyles will add pizazz to your look, when your hair is just naturally healthy.
2. For a Perfect Face
After cleaning your face, apply a sunscreen lotion. Ditch the foundation if you have flawless and clear skin. Apply a good compact powder all over your face and neck to make sure that your face isn't moist and sweaty. If you do wish to apply foundation, always use a water-based one. Choose a foundation according to your skin type for lasting results. Begin your make-up with a concealer that matches your skin tone and apply it carefully over your dark circles and blotches to hide them. Follow this by dabbing very little foundation over your face and neck, and blending it to lend your face an even skin tone. Finish off your base coat with compact, in glossy or matt textures. You can also apply some tinted moisturiser over your face if you are in too much of a hurry and don't have the time to apply foundation and concealer.
3. Blush Without Blush Ladies
Try to keep your look as simple as possible and avoid applying too much blush for work. Adding a slight dose of blush is absolutely fine. You might use a highlighter to give your cheeks a chiselled look. But ensure that you don't apply blush or highlighter in excess as you might look too glamorous for the day.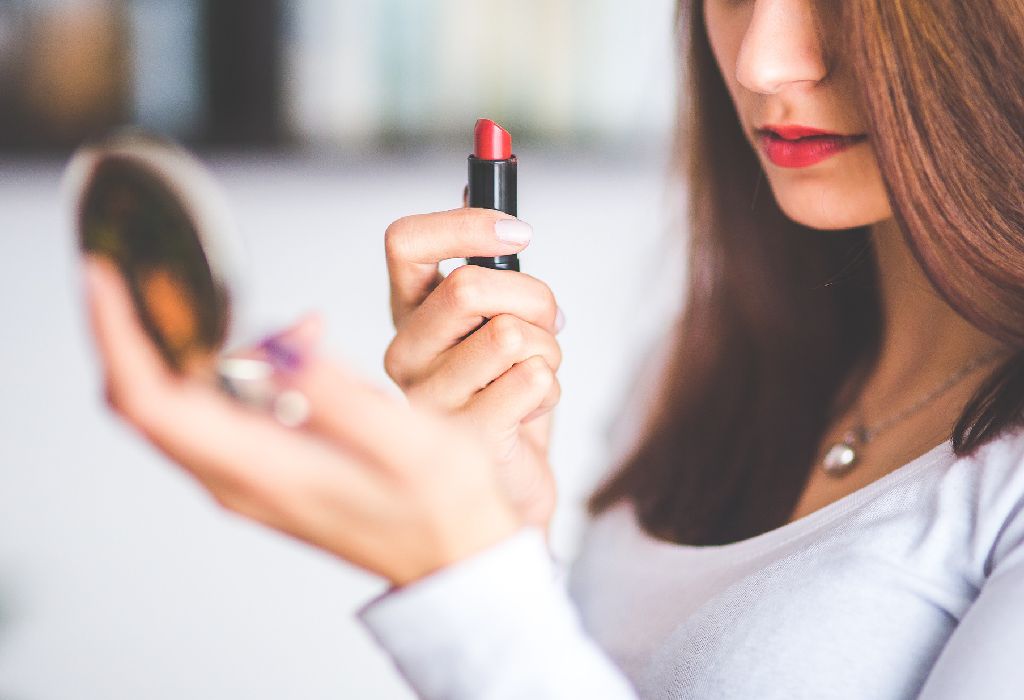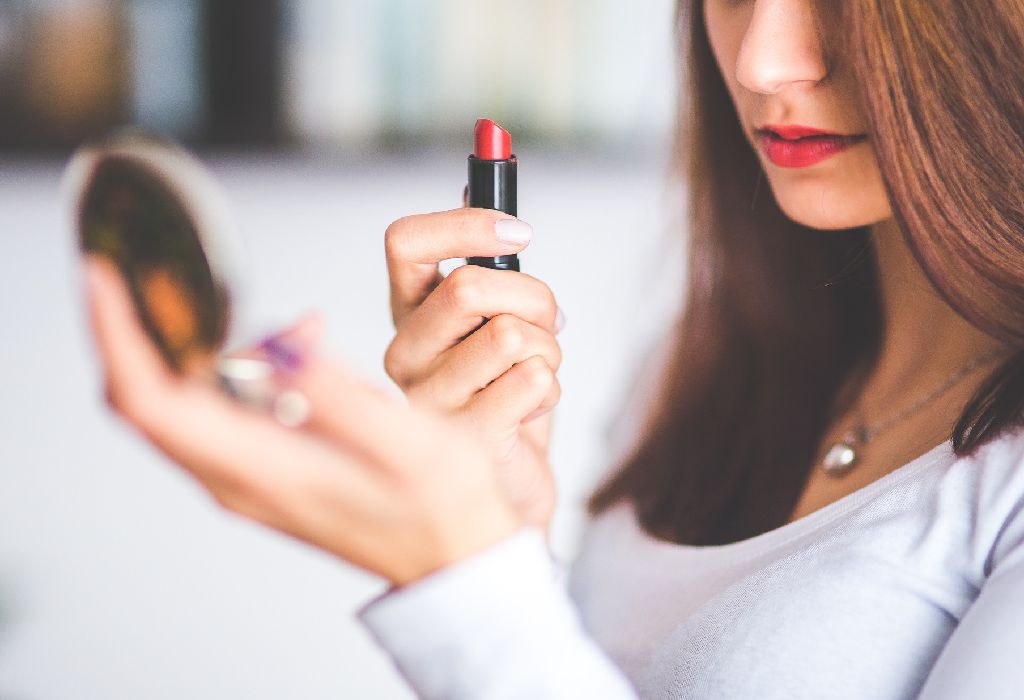 4. Kohl and Mascara
Highlight your eyes with a stroke of kohl for a stunning effect. You can also choose coloured pencil liners that match your attire to brighten up your peepers. Avoid liquid eyeliners, as these take more time and concentration to apply and can get smudged easily, especially when you have kids running around. Apply some water-proof mascara over your lashes and wipe off the excess with a damp cotton swab. This will save a lot of time when compared to applying it carefully.
5. Pouty Issues
Keeping your lips moisturised can be one of the best make-up tips for busy moms. There may be days when you don't get time to apply even a dab of lipstick while rushing out for work. Keep a lip balm handy at all times in your purse and apply at intervals to keep your lips looking supple and nourished. You can also use a lip gloss to lend a shimmery effect to your pout when you rush off to work.
So, all you lovely mommies, maintain healthy skin and hair, even on the busiest of days. Complement your natural beauty with some fine make-up, and look beautiful and trendy every day at work, as well as on casual outings.