How to Remove Ink Stains From Clothes – 11 Easy Remedies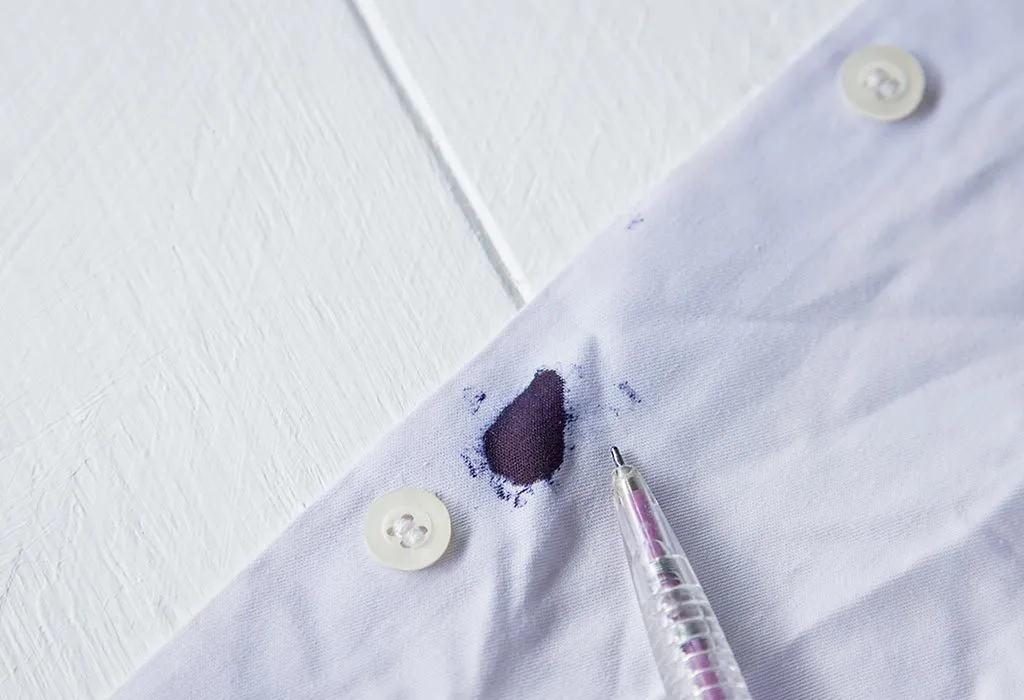 In this Article
No matter how much we try to keep our clothes spick-and-span, it is difficult to evade stains. So, whether it is an unfortunate ink leak or a clumsy pen mishap, you may have pen ink stains on your clothes. However, the saving grace is that there are some easy and effective home remedies that you can try for getting rid of ink stains from your clothes. Read the following post to know more!
Simple Ways of Removing Ink Stains From Clothes
The most important thing that you should keep in mind while dealing with ink stains is to treat them as soon as you spot them or treat them while they are still wet. No matter what kind of fabric you are dealing with, it is important to target the stain removal at the earliest. This is because the old ink stains or dried up ink stains are not only difficult to manage, but sometimes it will be difficult to get rid of them. Also, dabbing on the stain is a more preferred approach for treating the stain rather than rubbing it. If there is any extra ink, you must dab on it and soak up the extra ink rather than rubbing it and spreading the stain further. Also, another important aspect to remember is to place a towel underneath the cloth whenever you are dealing with the stain to avoid transferring it to other areas of the cloth. Once you take these basic measures, you may adopt any of the following home remedies to remove ink stains from the clothes:
1. Hair Spray
Hair sprays, especially ones with alcohol content, work wonders in cleaning ink stains from the clothes. All you need to do is spray a generous amount of spray on the stained area and let it sit for a minute. Take a cotton ball and start dabbing on the stain until the stain gets lifted. Once the stain is lifted, wash the cloth in a usual way. This method works well for cleaning ink stains on cotton clothes or polyester based garments. Do not use it on delicate materials like silks or leather.
2. Rubbing Alcohol
Rubbing alcohol is an effective remedy for lifting off almost any kind of ink stains such as ball pen, ink pen, marker pen, sketch pen, etc. All you need is some good quality rubbing alcohol and a sponge or cotton. Soak the sponge in the rubbing alcohol and dab gently over the stain until it gets lifted. Once it is done, launder the garment like usual. Refrain from using this method on silk, woollen or rayon fabrics.
3. Baking Soda and Water
Baking soda and water combo are also effective in removing the ink stains from almost any kind of fabric. Take two parts of baking soda and one part of water and mix nicely to make a paste. Take a cotton ball, soak it into the baking soda and water paste and dab it on the ink stain until the stain fades away. Wash the garment with the regular detergent.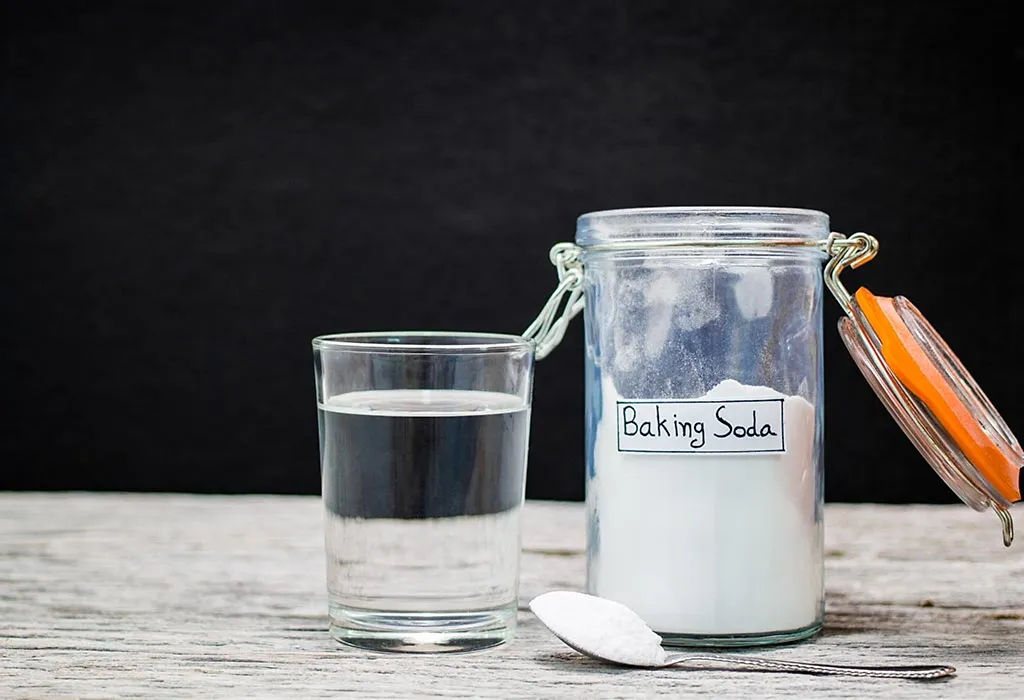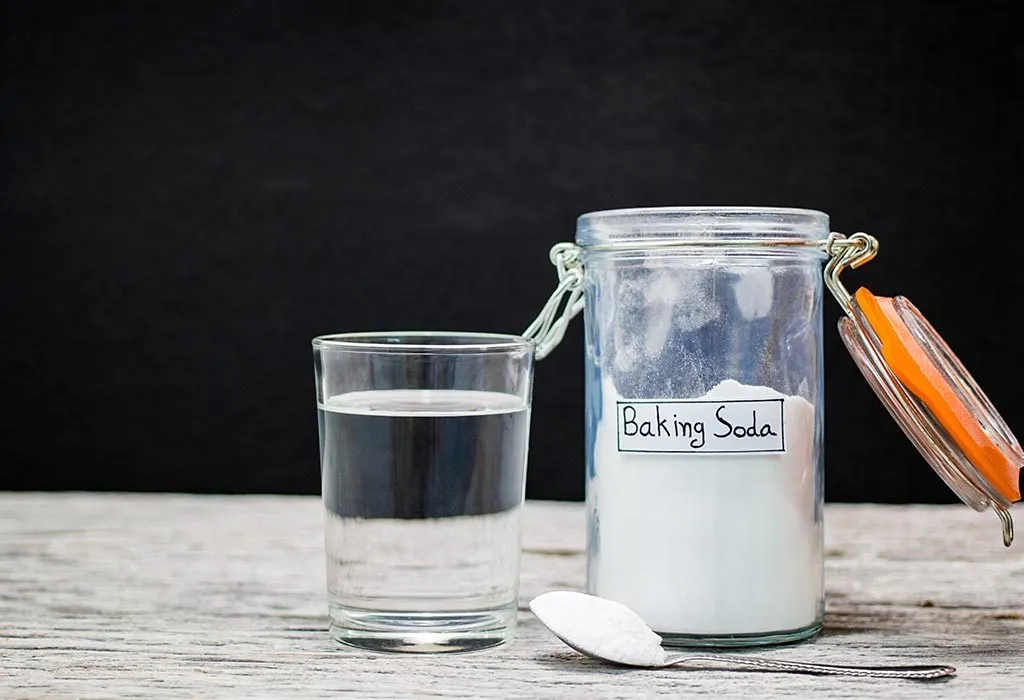 4. Dry Cleaning Fluids
You can also get hold of some good dry cleaning fluids that you may be having in your house. These liquids are very effective in removing ink stains. Take any such fluid and follow the instructions given on the label for removing stains. You can use a cotton ball or any soft cloth for blotting the stain and then wash the garment as usual.
5. White Vinegar
Using white vinegar is also an effective home remedy for removing pen ink stains from garments. Use any kind of white vinegar that is sitting in your pantry. Mix equal parts of vinegar and water and soak the garment in the mixture for approximately half an hour. Keep dabbing the stain in between. Never use hot water to soak the garment as it may set the stain; always use cold water for soaking. Wash the garment after soaking to get rid get off the mark.
6. Salt
The salt that you use in your kitchen can be used for lifting the ink stain too. However, this method will work more effectively if the stain is still wet. Place some salt on the stain and take a wet paper towel and dab on it until the stain gets lifted. You can brush off extra salt and wash the garment. You may also repeat the steps if the stain does not get lifted in the first go.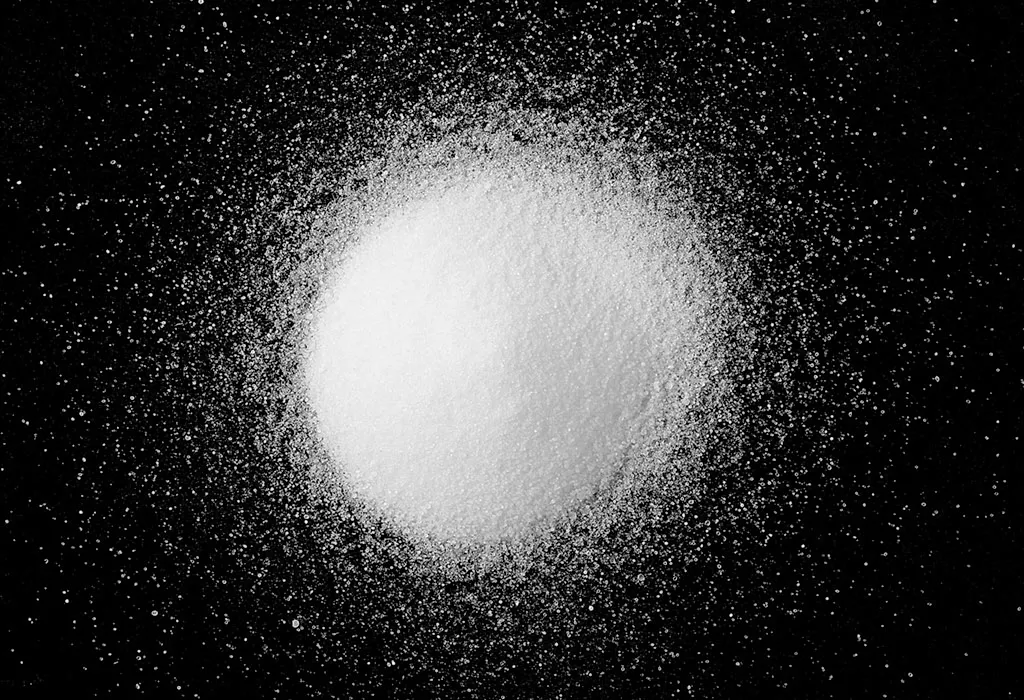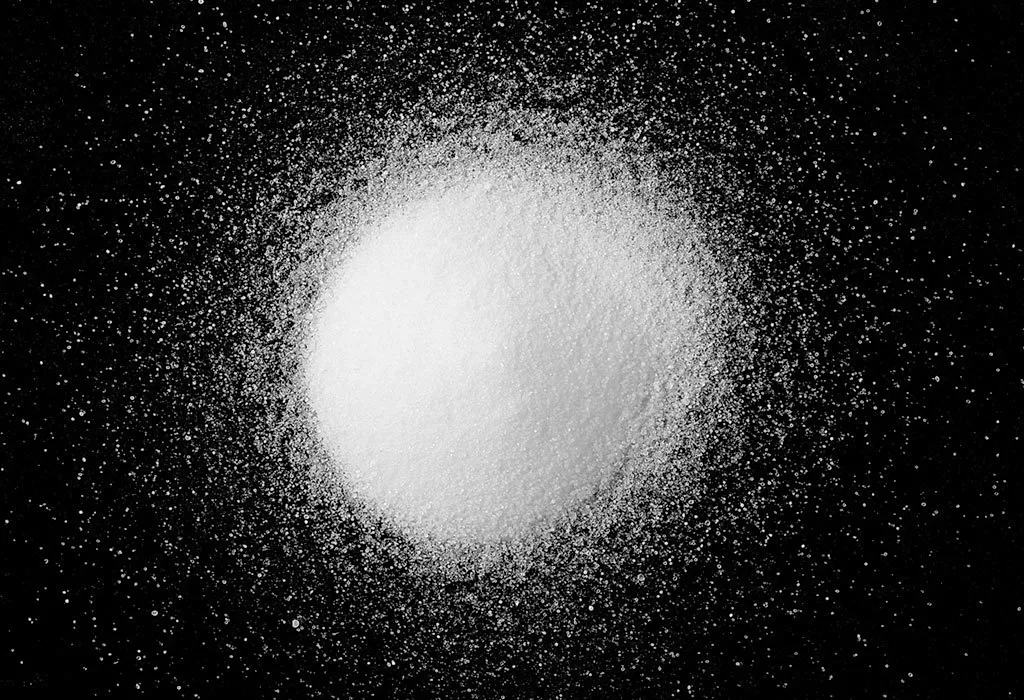 7. Nail Polish Remover
Are you looking for alternatives for removing ink stains from jeans? well, try using some nail polish remover. The alcohol content in the remover works well in lifting up the ink marks. Simply soak a cotton ball with generous amounts of nail polish remover and dab on the satin until the mark fades off. Wash with soap and water for cleaning the garment.
8. Toothpaste
Toothpaste is also a great alternative when it comes to removing ink stains from white clothes or coloured ones. Take sufficient amount of toothpaste and place on the stained area. Rub the area gently until the stain fades away. You may repeat a few more times if the stain is tougher. Remember to use non-gel based toothpaste for this procedure.
9. Dish Detergent and Glycerine
Take one tablespoon of dish detergent and one teaspoon of glycerine and mix them well. Take a soft white cloth and soak in the mixture and gently dab on the stained area. Let the mixture sit on the garment for 5 minutes before running the garment under water.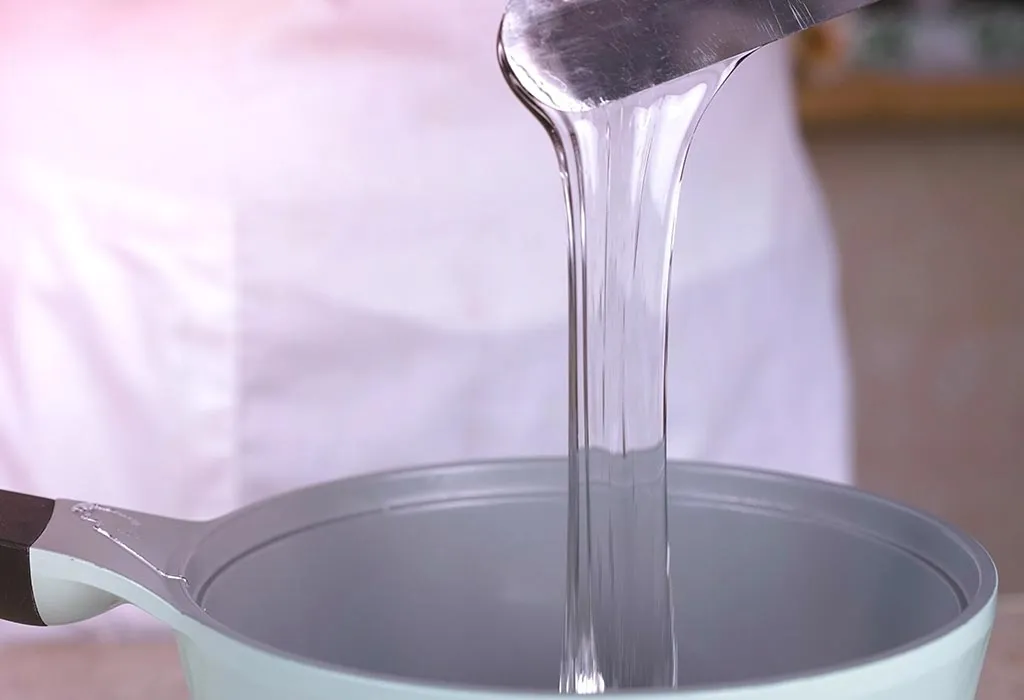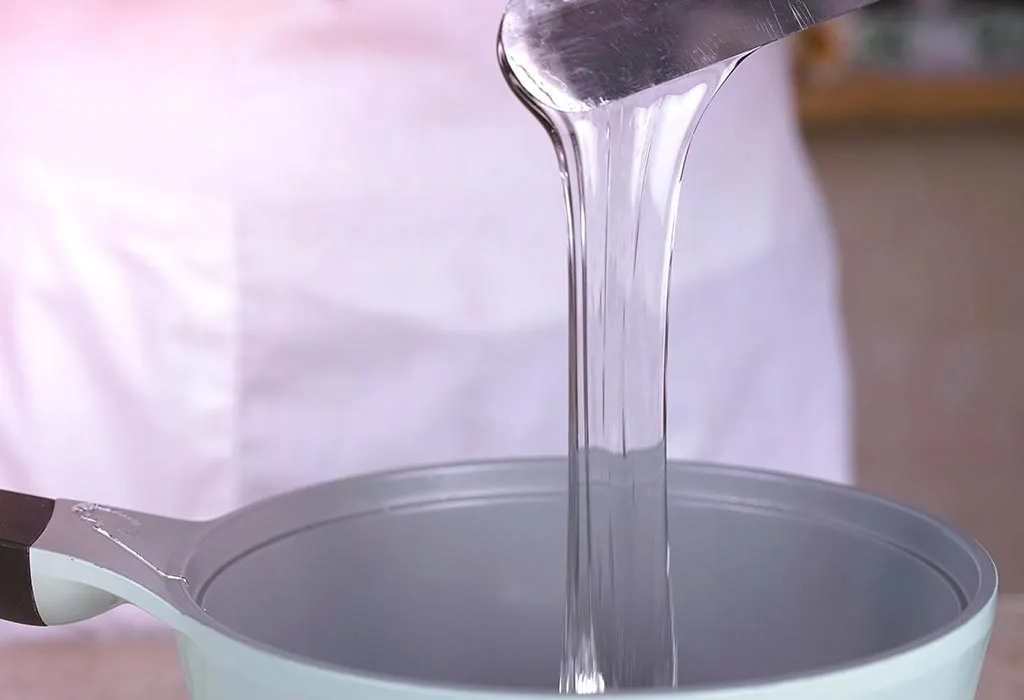 10. Sandpaper
It may seem a bit unusual but sandpaper can work wonders in lifting up ink stains from suede garments or shoes. All you require is sandpaper and gentle scrubbing on the stained area. Buffing gently with a nail brush or toothbrush after scrubbing with the sandpaper may work just fine.
11. Cream of Tartar and Lemon Juice
Ink stains can be removed by using cream of tartar and lemon juice combination too. All you would need is an equal amount of both these ingredients and mix them well. Cover the stained area with this paste and leave for 3 to 4 hours and then wash the garment.
FAQs
Some FAQs or frequently asked questions are as follows:
1. How to Get Dried Ink out of Clothes?
If the garment gets stained with ink, the possible option to get rid of the mark is by treating when it is still wet because dried out ink stains are very difficult to manage and may become a bit tedious to tackle. However, you can try glycerine and dish-washing detergent combo or commercial dry cleaning fluids to get rid of such stains. In case you are not successful then you may have the take your garment for professional treatment to a dry cleaner.
So, next time you stain the clothes with ink, try using some of our above-mentioned tricks and bid goodbye to the stains.
Also Read:
Amazing Tips to Remove Stain from White Clothes at Home
How to Remove Oil Stains from Clothes
Easy Hacks to Remove Rust Stains from Clothes
?>