Housing Assistance Options for Single Mothers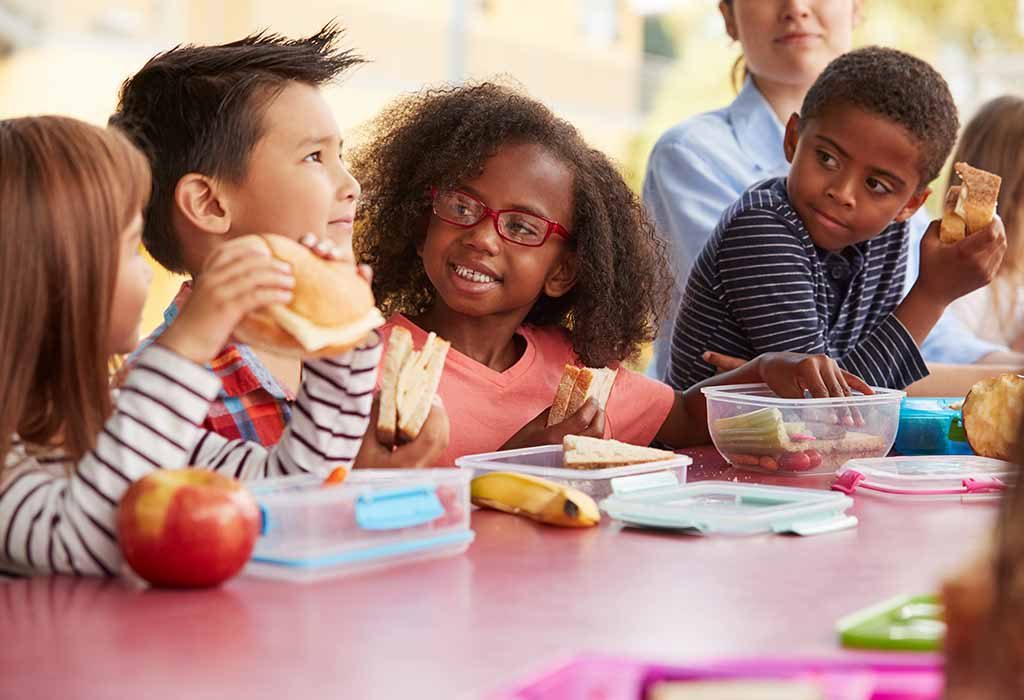 In this Article
Raising a child is not easy nor a walk in the park. From helping them with homework to packing meals for school lunches, attending parent-teacher meetings and just being there for the kids, life gets tough when you're doing your best to ensure your kids lead healthy and happy lives. Sometimes, it comes at a cost of your own emotional and financial well-being and when you are a single parent, this gets even harder.
The task of juggling a job, taking care of your child and searching for a roof over your head for a reasonable price – these are life's priorities as a single parent. Single moms get separated from kids when they are unable to support them financially and it pains to see their children go to the hands of social welfare services. And in extreme cases, there is homelessness and poverty amidst this all.
The silver lining to these struggles is found in subsidized housing programs. There are various housing assistance programs that are not just affordable but give you decent options when it comes to the neighbourhoods you land in.
Types of Housing Assistance Available for Single Moms
Affordable housing for single mothers is on the rise as there are different types of housing assistance programs being made available. We talk more about them below.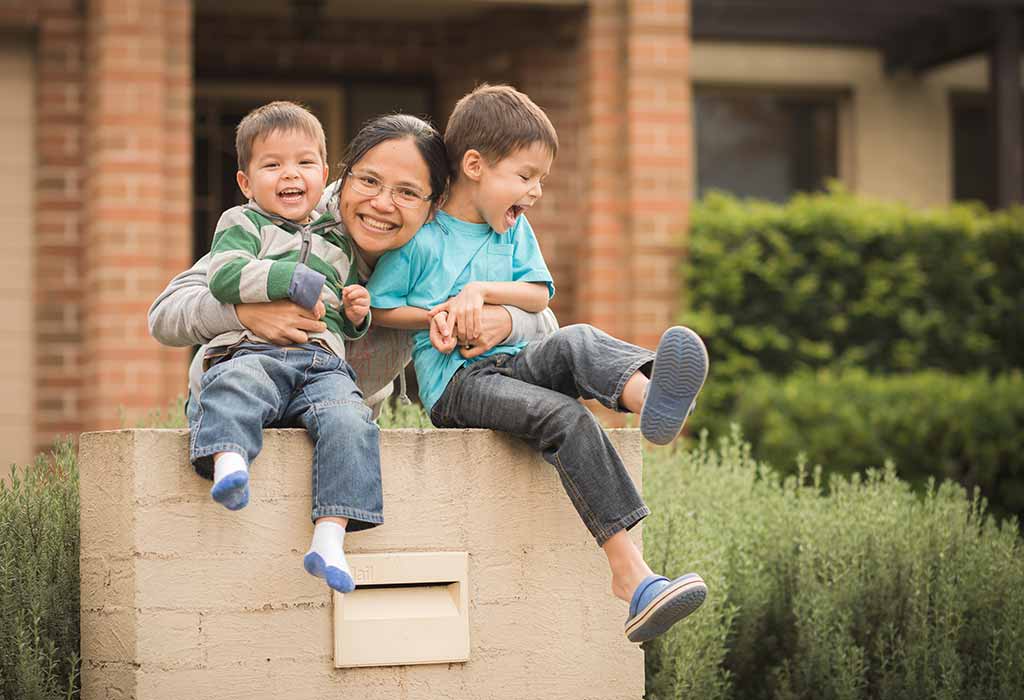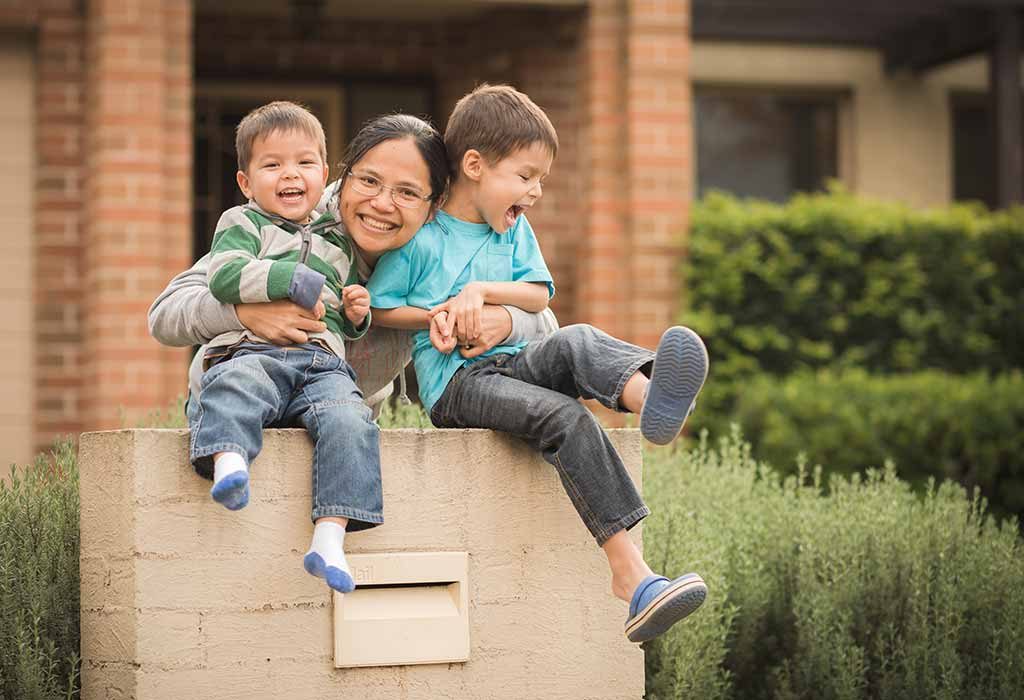 Emergency Housing For Single Moms
Emergency housing programs are designed for single moms who are facing a financial crisis or find themselves without a roof over their heads for brief periods of time. These programs shelter struggling moms who face homelessness and those who have lost their homes suddenly due to fires or domestic violence.
Camillus House
Camillus Housing offers both transitory housing and permanent housing programs for single moms. Families are given a lot of support while they gain back a sense of stability in their lives during the period.
What It Is
The transitory housing program aims to get single moms from homelessness to having a roof over their heads. The program duration is 6-12 months and residents are taught how to budget to meet their personal and loving living expenses.
Eligibility Rules
Single moms must already hold a job and be able to demonstrate that they can pay back the monthly fees before enrolling in the program.
Website: https://www.camillus.org/
Emergency Solutions Grants (ESG) Program
Emergency Solutions Grants (ESG) Program provides funding assistance to those who are homeless. The goal of the program is to prevent homelessness and improve the number and quality of homeless shelters throughout different states.
What It Is
The program runs various emergency shelters which help out homeless individuals. Essential services are provided to those who live in these along with assistance related to re-housing and homelessness prevention activities.
Eligibility Rules
The minimum criteria for applying for the ESG Program is being homeless as defined under 24 CFR 576.2. Emergency shelters are provided to homeless individuals on the streets and other components to the program such as street outreach and homelessness prevention exist for less extreme cases.
Website: https://www.hudexchange.info/programs/esg/esg-requirements/
Emergency Shelter Program
Emergency Shelter Program was first launched by HUD Exchange in an attempt to prevent homelessness. The recipients and sub-recipients of this program receive funds to operate homeless shelters and provide essential social services to the residents.
What It Is
The program is not limited to just homeless single moms. It also caters to anyone who is facing domestic violence or at risk of becoming homeless. Emergency Shelter Program covers most metropolitan cities and urbanized territories under its scheme.
Eligibility Rules
The requirements of this program are similar to that of the Emergency Solutions Grants (ESG) Program. Moms must be single, homeless and unable to financially cope with living expenses in order to enrol.
Website: https://www.hudexchange.info/programs/emergency-shelter-grants/emergency-shelter-grants-program-requirements/
Affordable Housing For Single Mothers
Affordable housing programs for single moms target low-income families or parents at the risk of homelessness.
Housing and Community Facilities Programs (HCFP)
Housing and Community Facilities Programs comes under the U.S. Department of Agriculture (USDA) and runs a range of different programs to target the problems of homelessness and finding shelters.
What It Is
Some of the features of this program are housing rehabilitation, preservation funding, rental assistance to tenants and assisted housing schemes for moms who are disabled or have special needs.
Eligibility Rules
Single moms who are looking for housing assistance or need help in funding payments are eligible to apply under the scheme.
Website: https://www.rd.usda.gov/programs-services/all-programs
Family Unification Program
This is a unique program that provides single moms with housing vouchers for purchasing new homes.
What It Is
The program is designed to make housing affordable for single moms who hail from low-income backgrounds and situations.
Eligibility Rules
Eligibility for the vouchers and amount provided to moms will depend on their annual income or median wages.
Website: https://portal.hud.gov/hudportal/HUDsrc=/program_offices/public_indian_housing/programs/hcv/family
CoAbode Single Mothers House Sharing
CoAbode Single Mothers House Sharing program pairs single moms into flatmates. Two moms share rooms and split expenses to take care of their kids. The biggest advantage of the program is that you don't parent alone and become a part of a supportive community.
What It Is
Single moms who have kids share a home with likeminded moms. These moms hold similar parenting philosophies and split up expenses which make housing and childcare more manageable.
Eligibility Rules
CoAbode lets moms of any colour, age, race and ethnicity sign up on their platform. Moms have to do a search for similar moms in their area and connect. Once their profiles are registered and activated, they can contact other moms to look for house-sharing in their desired community or neighbourhoods.
Website: http://www.coabode.org/programs/program/1
Social Serve
Social Serve is a non-profit agency that helps single moms find homes for taking care of their kids.
What It Is
The platform connects landlords with tenants who are looking for affordable housing and rentals.
Eligibility Rules
Single moms who have low-income, special needs, or require disaster relief are eligible to apply.
Website: https://www.socialserve.com/tenant/NC/index.html?type=rental
Habitat for Humanity
The Habitat for Humanity program is designed for single parents who are looking for affordable housing and shelters. Maybe your home was destroyed by a natural disaster or you're looking to switch locations to provide a better environment for your kids – whatever your reason – Habitat for Humanity understands that and has a supportive community to back you up.
What It Is
Habitat for Humanity provides affordable mortgages and a chance to own new homes by building them hands-on. The community funds microloans which go towards home improvement in international locations and also focus on renovating and repairing existing homes.
Eligibility Rules
Applying for housing assistance through Habitat for Humanity is fairly straightforward. Applicants will have to get in touch with their local habitat and connect with the community to learn more details. In general, everyone is welcome as long as they are willing to get involved with the projects.
Website: https://www.habitat.org/housing-help/apply
Low Income Housing for Single Moms
Low-income housing for single moms targets those who are struggling to make a living. Moms who can't cope with the expenses in their area or at risk of eviction can apply for these programs to get funding and housing assistance.
Housing Choice Voucher Program (Section 8)
The Housing Choice Voucher Program lets single moms and families live in homes of their own choosing, of course at a lowered price. The homes selected must be included under the program and meet their criteria. Additionally, it must also adhere to the Section 8 guidelines.
What It Is
The program provides rental assistance by letting authorities fund private landlords on behalf of the tenants. Landlords can't discriminate between families based on their levels of income under the act and the tenant is allowed to move from one unit of housing to the next. Individuals get a monthly voucher too which can be used to pay towards buying a new home and the voucher payments must meet HUD housing standards.
Eligibility Rules
Single moms must meet the restrictions that are mentioned for yearly incomes in order to apply for this program. More information about eligibility guidelines can be read here.
Website: https://www.hud.gov/topics/housing_choice_voucher_program_section_8
HUD Public Housing Program
HUD Public Housing Programs provides housing assistance for single mothers with low-income.
What It Is
A portion of the rent is paid or funded by the program.
Eligibility Rules
Those who are looking for free apartments for single mothers or need help with rent for single moms can view the eligibility criteria on their website.
Website: https://www.hud.gov/topics/rental_assistance/phprog
Vision House
Vision House is a non-profit agency based near Seattle, Washington. Established in 1990, they have helped homeless moms and kids get proper housing and have successfully integrated families into communities by providing them with clothing, counselling, life skills training, healthcare, education and more.
What It Is
Vision House is a generous housing assistance program run by a non-profit organization. It lets single moms apply for housing as long as they are considered homeless prior to enrolment.
Eligibility Rules
Annual income for single moms must fall 30% below the income bracket of the community they are planning to move into. The agency has a zero-tolerance policy to drug and alcohol use and residents are expected to be committed to at least 18 months to 2 years of residency when signing up for their family program. Moms will also have to meet up with the case managers on a weekly basis as part of their accountability towards social responsibility and career development.
Website: http://vision-house.org/images/family%20housing%20application.pdf
Nurturing Network
Nurturing Network is a 501(c)(3) non-profit charity organization that helps single moms who are undergoing pregnancy. Being homeless while pregnant and without a job is tough and they offer housing assistance programs that come to their aid.
What It Is
What we love about their programs and services is how they focus on the wellbeing of moms who are expecting kids. Provisions are provided during and after the pregnancy and moms are also given assistance in finding appropriate employment. Medical services, counselling, housing and legal assistance are also covered in their list.
Eligibility Rules
Single moms with kids below the age of 5 are eligible to sign up for their programs. Additionally, moms who are homeless and unable to support their kids and themselves can also apply for enrolment.
Website: http://lfcsmo.org/wp-content/uploads/2015/07/05_LCFS_Nurturing_042715.pdf
National Low Income Housing Coalition (NLIHC)
National Low Income Housing Coalition caters to families with the lowest incomes in the U.S. and grants them affordable housing.
What It Is
National Low Income Housing Coalition has different schemes that work towards preventing homelessness and facilitates housing needs.
Eligibility Rules
You have to get in touch with a Congress member and locate the nearest district office to avail the services.
Website: https://nlihc.org/
Low Income Housing Institute (LIHC)
Low Income Housing Institute runs many support programs and provides housing assistance for those facing homelessness.
What It Is
It's a program designed to provide affordable housing to homeless and low-income families.
Eligibility Rules
Single moms who have an annual income of less than $20,000 can qualify for this program.
Website: https://lihi.org/
Low-income Housing Tax Credits (LIHTC)
Low-income Housing Tax Credits makes housing affordable to families who are struggling in the United States. Landlords get tax credits for reducing rental rates.
What It Is
It's a scheme that lets property owners lower their tax liabilities by offering affordable housing to tenants.
Eligibility Rules
Info about eligibility rules can be found here.
Website: https://portal.hud.gov/hudportal/HUD?src=/program_offices/comm_planning/affordablehousing/training/web/lihtc/basics.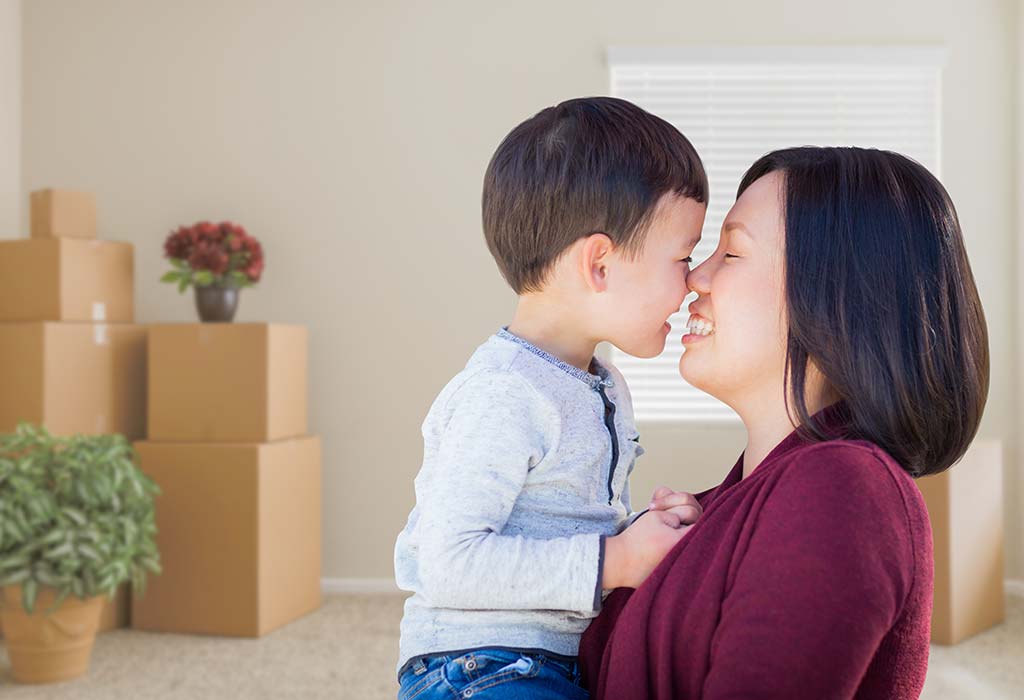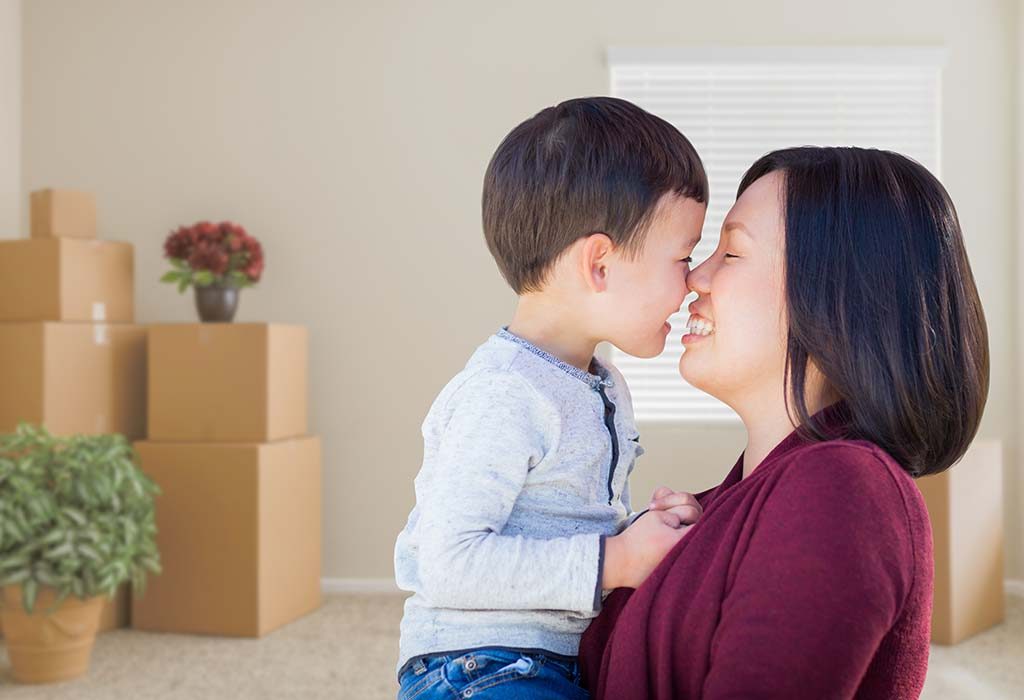 Rental Assistance for Single Mothers
Rental assistance programs help mothers negotiate the rent with the landlords. The Government funds single moms money for paying their bills and basic rent.
Catholic Charities
Catholic Charities helps those in need of affordable housing and assists with relocations, life skills development, and employment.
What It Is
They provide affordable housing and financial aid for integrating into communities. More information about their mission can be found here.
Eligibility Rules
The program is open to everyone, including single parents with kids who are non-catholic.
Website: https://www.catholiccharitiesusa.org/

Salvation Army
Salvation Army does more than just pay for rent. They have programs for single mothers that take care of food, rehabilitation and provide disaster relief too.
What It Is
The programs run by the Salvation Army are funded from the earnings they make from their stores.
Eligibility Rules
Since it's an accredited charity organization, single mothers who want affordable housing or require assistance with employment and moving out can reach out to them.
Website: https://www.salvationarmyusa.org/usn/
YWCA
The YWCA works towards the welfare and safety of women. The organization offers a variety of programs related to protection from domestic violence cases, affordable housing, employment and career development, and more.
What It Is
Housing assistance programs for single mothers and low-income families are available under the YWCA.
Eligibility Rules
More details about their offerings can be found here along with the eligibility requirements.
Website: https://www.ywca.org/

We hope these programs will give you what you're looking for. Most of these prevent homelessness and provide financial aid along with food and child welfare services while some involve sharing homes with flatmates or living for free for short periods of time depending on the circumstances. Get in touch directly with the organizations via the websites and they will help you out.
Also Read:
Challenges Through Which A Single Mom Goes
Single Mother – Survival Tips
Does Being A Single Parent Kid Affects Your Love Life ?