Her Son Scored 60% in His Board Exams. Her Response Scores 100% in Parenting!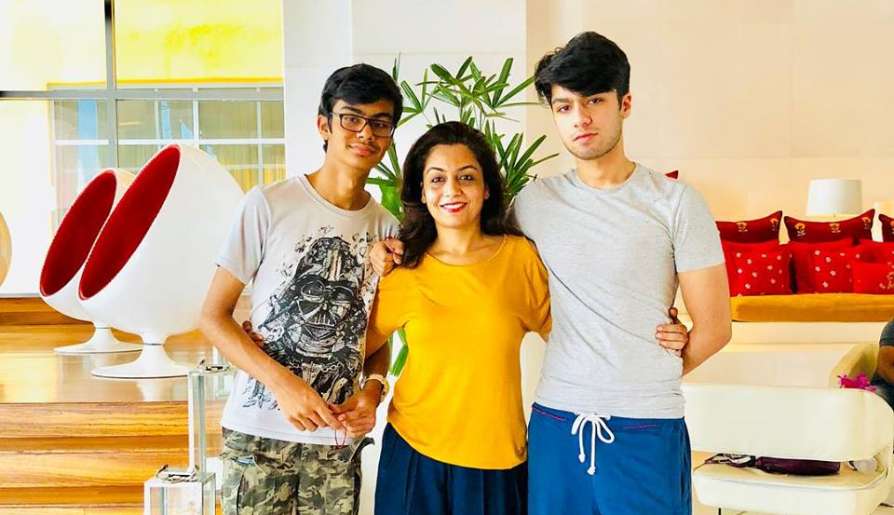 Board exams! Aren't we glad that phase of life is over? Anyone who has ever given one, knows the actual hellish nightmare of undue pressure to score high grades, the struggle of keeping your eyes open through sleepless nights, the last-minute cramming of information into your sleep-deprived mind and not to forget, the sheer panic of going blank under all that stress!
Year after year, students find themselves in that exact same boat, and that stress extends to their parents too! It's not like parenting wasn't tough enough already but to be a parent of a child studying for an important exam, that's taking pressure to a whole new level!
As if the stress of caring for your child as he studies, cooking nutritious meals that keep him alert, refraining from pressurizing him, ensuring he gets enough sleep whilst also silently feeling bad that he has to go through this taxing time isn't enough, there's more. There is dealing with society's idea that intelligence is only evaluated through high scores, that a person's worth is only defined through academic excellence , that success lies in financial progress alone and that scoring higher grades is the only way to achieve success!
Among the sea of posts that went out 2 days ago congratulating CBSE, ICSE, and State Board exam toppers and kids scoring above 90% marks, was a post that gave us some much-needed parent goals!
Vandana Sufia Katoch, a mother of two, proudly applauded her son for wading through his exams and scoring a 60%! Here's what her honest and emotional post read:
And just like that, Vandana's post began winning hearts all across the Internet! (It currently has 60,000 shares and 16,000 comments! And, why not? She single-handedly re-aligned the popular notion that only toppers must be celebrated. Her loving words for her son came from a place of genuine pride and love for who he is as a person above who he is as a student!
And if Aamer takes his mother's advice, we're sure his 'innate goodness, curiosity and wisdom' will change the world, if not his 'wicked sense of humor'!
Vandana, you may be celebrating Aamer's 60% in his Board exams, but we're raising our glasses to your 100% in parenting! Kudos, we wish Aamer all the best that life has to offer and with a mom like you, we're sure he has all the support he will ever need!