13 Valid Questions Every Parent Has About the Coronavirus Outbreak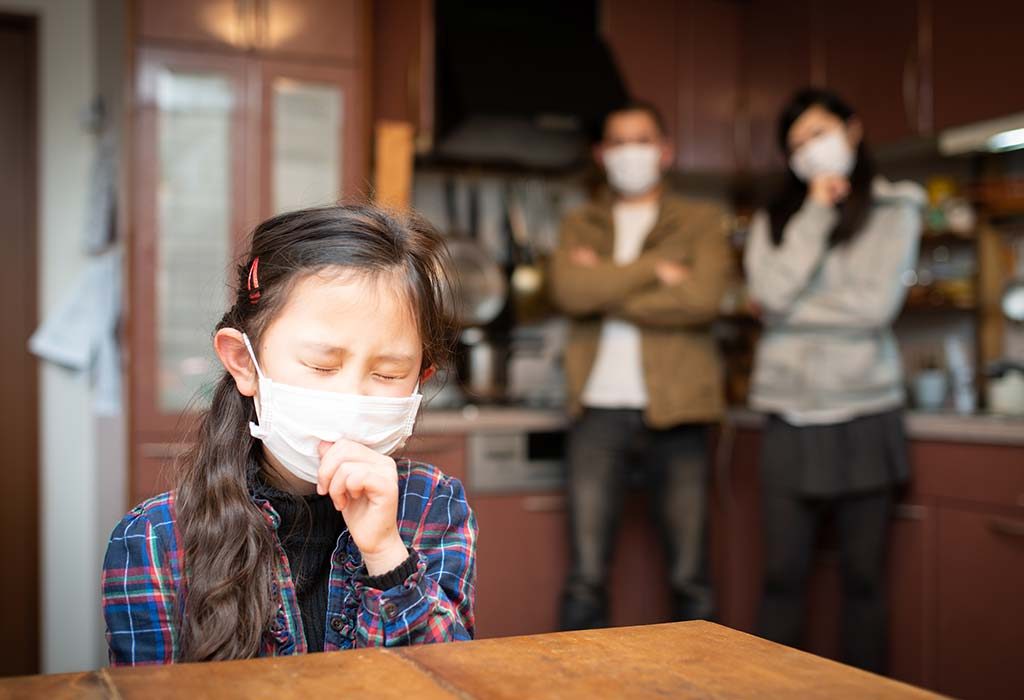 With COVID-19 posing a larger threat each day, parents are worried about the safety of their kids and how to go about their daily lives while staying safe and keeping their kids protected. Since the virus is new and the situation evolving at every step, we learn something about it every day. Until the situation is brought under control, we're sure that you, as parents, have a number of questions about what you can do to ensure the safety of your kids. Here are answers to some questions we've come across most often.
1. What is the Most Important Thing to Do to Keep My Child Protected?
The two lifesavers that will keep your child out of harm's way, as much as possible, are to stay isolated and to wash hands regularly. Social distancing is the key factor in staying safe and doing your bit to stop the spread of the virus, and hand-washing gets rid of germs. It can be hard to get your child to wash his hands regularly, but we have a solution. Check out our article on 15 ways to make hand-washing FUN for kids!
2. Are Children at a Higher Risk of Coronavirus?
There are some children who have been infected, but that number is quite low. As of now, only the elderly and people with pre-existing medical conditions like heart disease, asthma etc. are at a higher risk of severe infection. To answer this question- No, children are not a part of the high-risk bracket, so far. Most cases in children have been mild, especially if the child is otherwise healthy.
3. What Hygiene Measures Should My Family Follow to Stay Safe From COVID-19?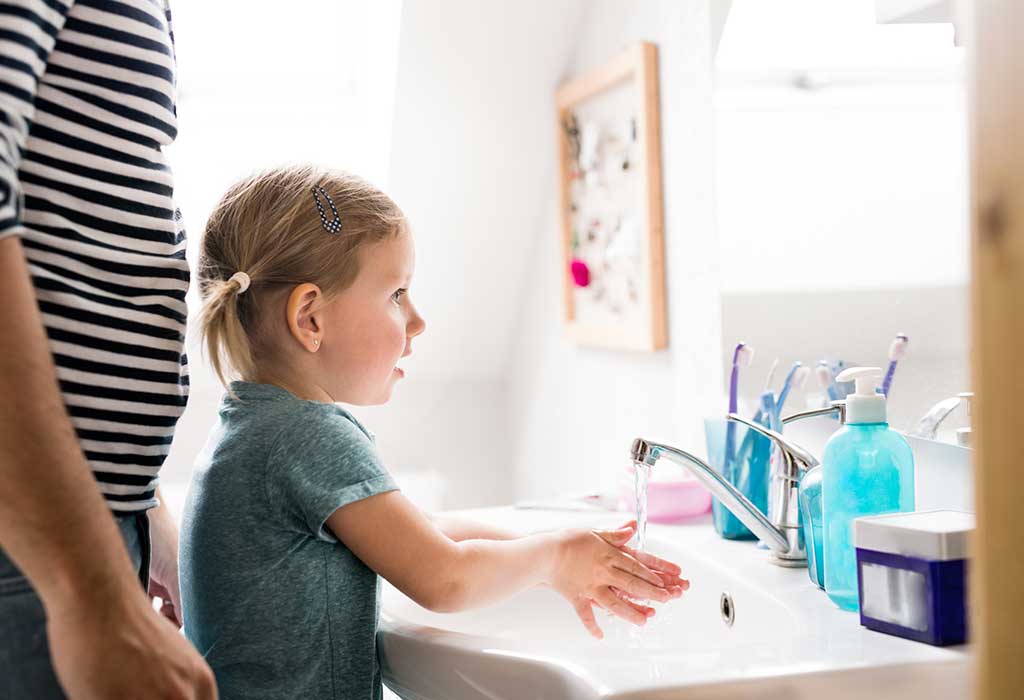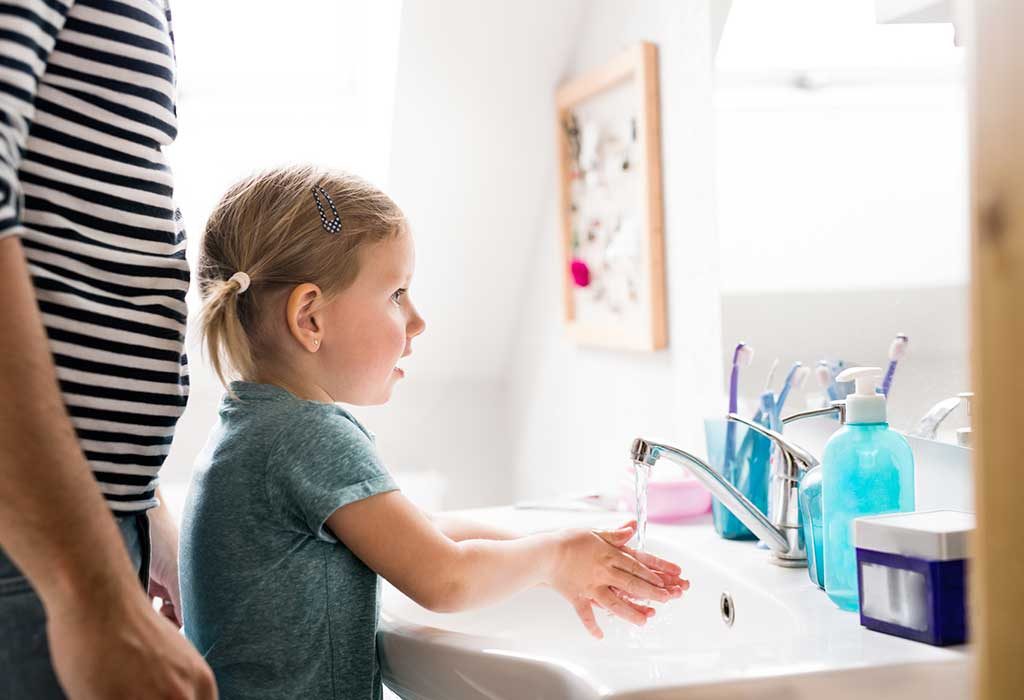 Washing and sanitising your hands regularly, especially after touching public surfaces, wearing a mask when out in public, and avoiding sharing towels or clothes with family members are a few hygiene precautions you can follow. For more, read this detailed list of hygiene tips to follow at home during COVID-19.
4. My Child has Low Immunity/ Pre-Existing Ailment. Does That Put Him at a High Risk of Being Infected by the coronavirus?
Children that have a compromised immune system/ low immunity, respiratory ailments, cardiac problems, metabolism issues, or high or low blood pressure can have a serious infection if exposed to COVID-19. However, the virus and its effects are still being studied, so this data could easily change, based on new information found. For now, parents should do everything they can to keep their child protected, irrespective of pre-existing medical conditions or low immunity.
5. What Should I Stock Up for My Child During the Outbreak?
Remember, grocery stores and essential services will still be open, so there's no need to hoard anything. However, you can definitely stock up for a week or two at a time to reduce your frequency of stepping out to shop. Stock up on baby food and cereal, formula (if your child is formula fed), and snacks for older kids. It is also advised to change your child's clothes every 7-8 hours, so it's likely you will need some extra sets. Here's a detailed list on what to stock up for your child.
6. Can I Still Take My Child to Public Places?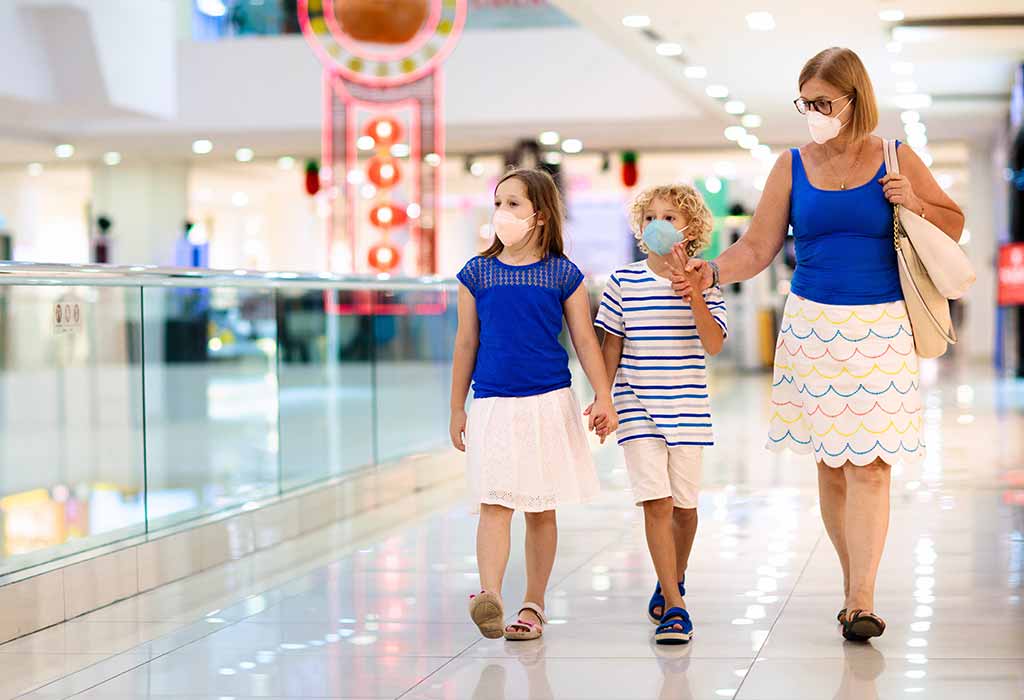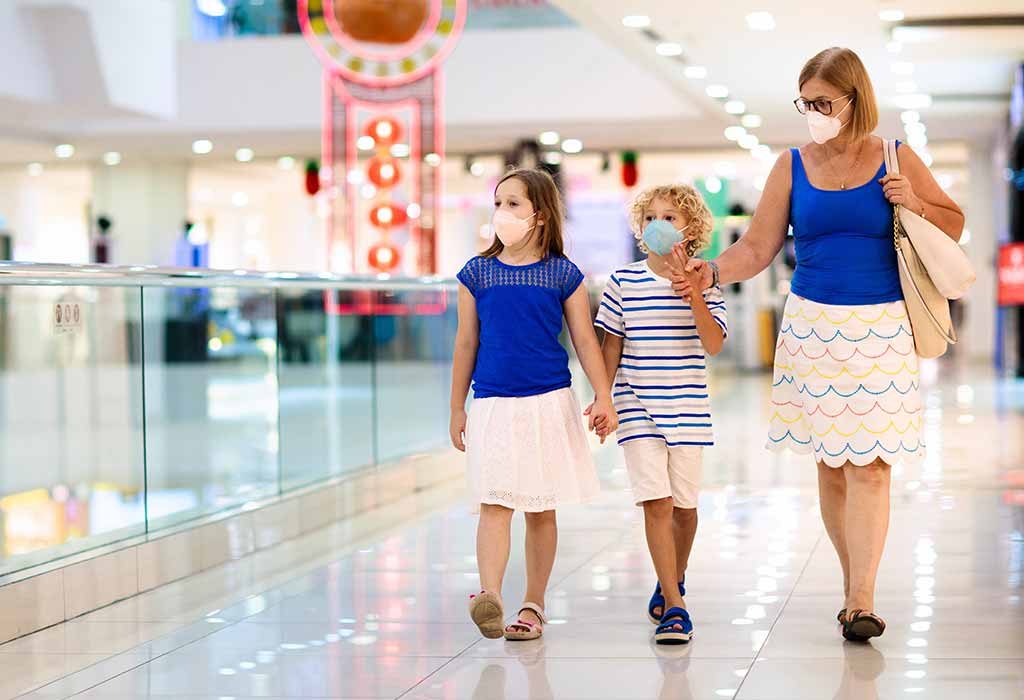 It's best that you don't venture out with your child in public, as much as possible. However, the situation keeps changing every day, so check in with local news or health outlets to check if it is safe. If your child is fidgety at home, you could take him for a drive or walk at a time when the streets are empty, as long as you take proper precautions like carrying a mask and sanitiser.
7. I Still Have to Go to Work. How Do I Ensure That No Virus is Passed on to My Family?
This can be tricky, considering you come across different people every day and then go home to your family. The first and foremost step is to keep yourself protected and ensure you do not get affected when travelling or at work, by wearing a mask and washing or sanitising your hand after touching any surface. When you go home, the first thing you should do is take a shower or wash your hands up to your elbow. Avoid touching anyone or any surfaces in the house until you do so. The same applies to anyone entering your house, be it family, friends, or house help. Read these extra precautions to take with people that are at high risk of infection, such as the elderly.
8. My Family Member is Showing Symptoms of Coronavirus. How Do I Keep My Child Safe?
If a family member has coronavirus symptoms, its best to keep your family isolated at home until he/she gets tested. If the result is positive, make sure everyone at home is quarantined and tested as well. Remember, the earlier you get help, the better your recovery
9. What Will My Child Do at Home Since School is Cancelled?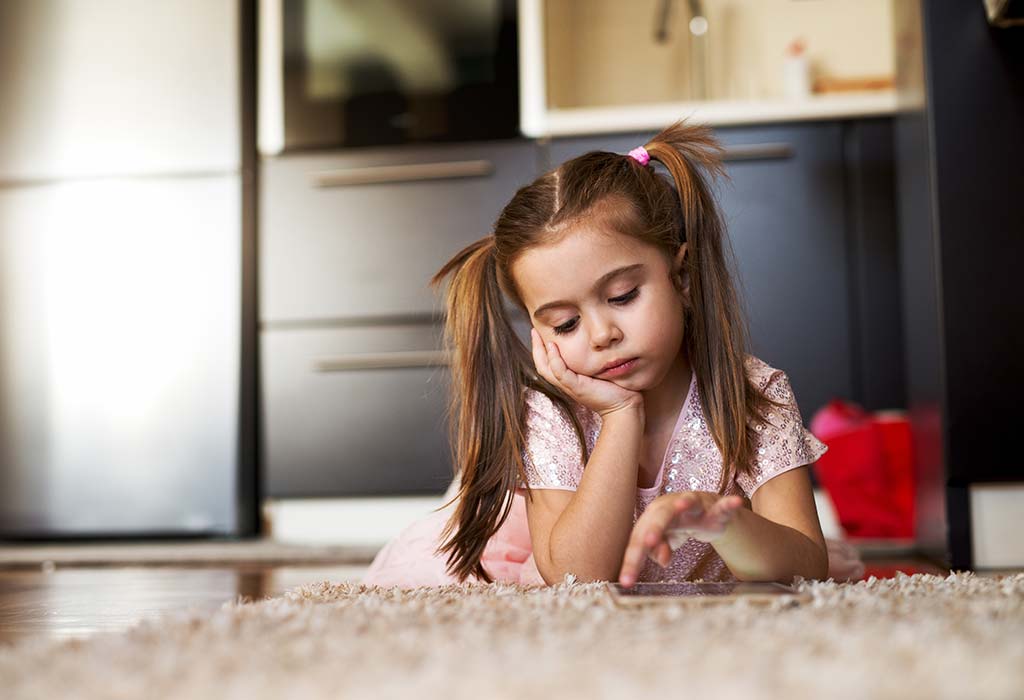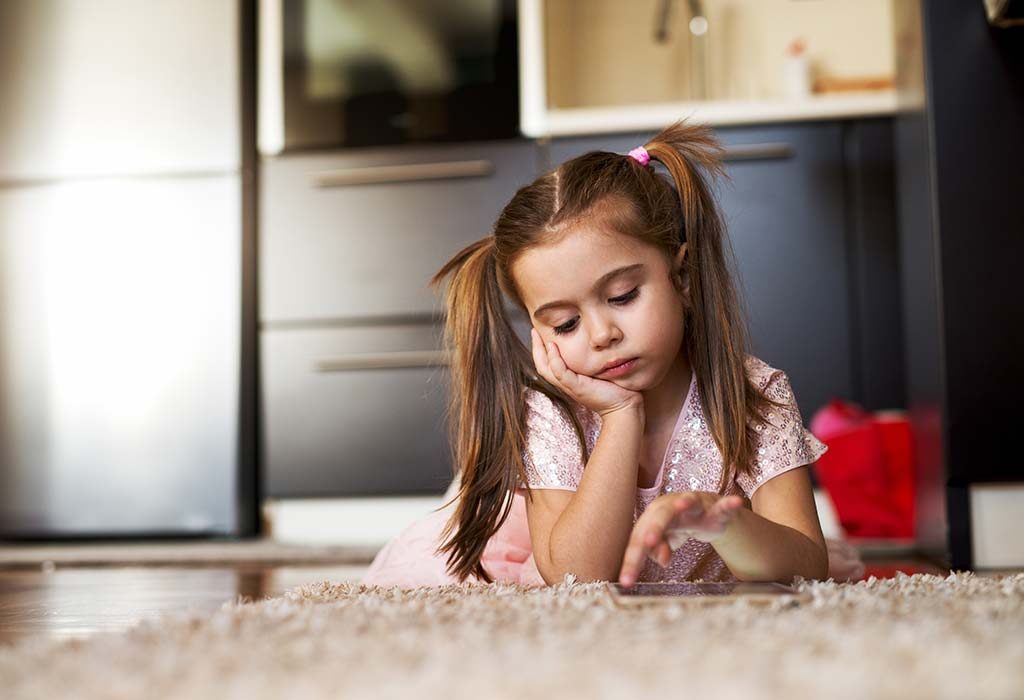 Children tend to get bored, especially if they're stuck indoors and can't even go outside to play. Stock up on books and board games so they can kill a few hours, and even give you a chance to bond with your kids. Here are some indoor activities that will keep your child entertained at home.
10. How Do I Explain the Coronavirus Situation to My Child Without Causing Fear?
Your child is likely to notice the difference in daily life and will ask you what's going on. It's best to be upfront and explain the facts using a comforting tone. Focus on what he can do to stay protected, rather than explaining statistics that are likely to scare him. Here's a step-by-step process on how to talk to your child about coronavirus.
11. Should I Continue to Take My Child for Vaccinations?
It is essential for your child to get his immunisations on time, so don't miss out on any. There are health services that you could call home to administer the vaccination. Make sure that the representative washes his hands as soon as he enters your home. If you have to take your child to the doctor's clinic, take hygiene precautions and sanitise yours and your child's hands after leaving the clinic.
12. Are There Any Precautions That Pregnant Women Should Take?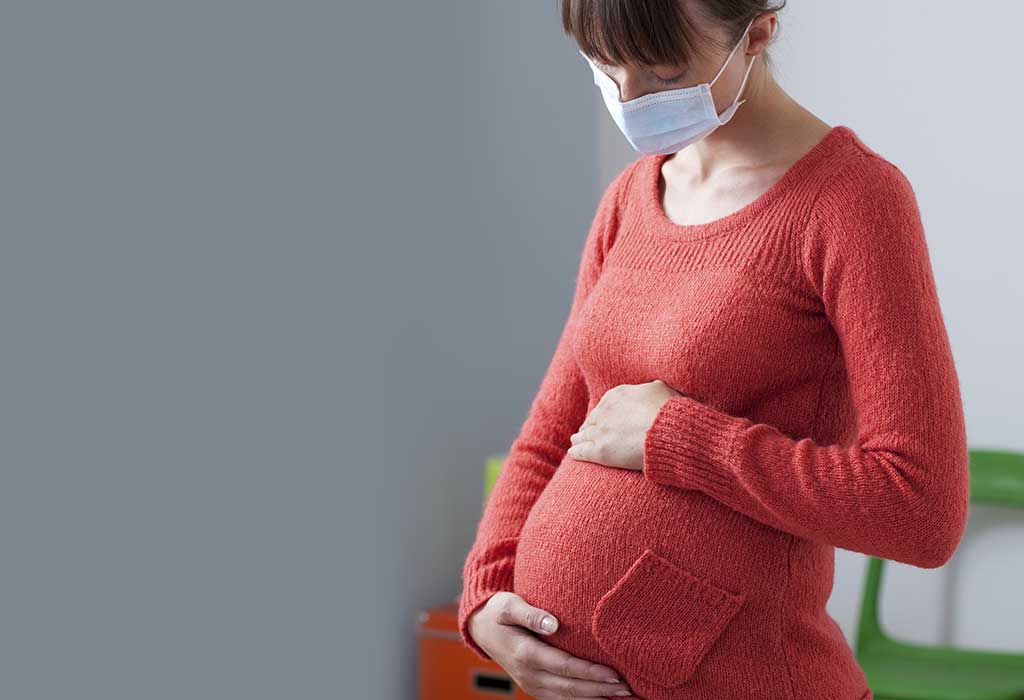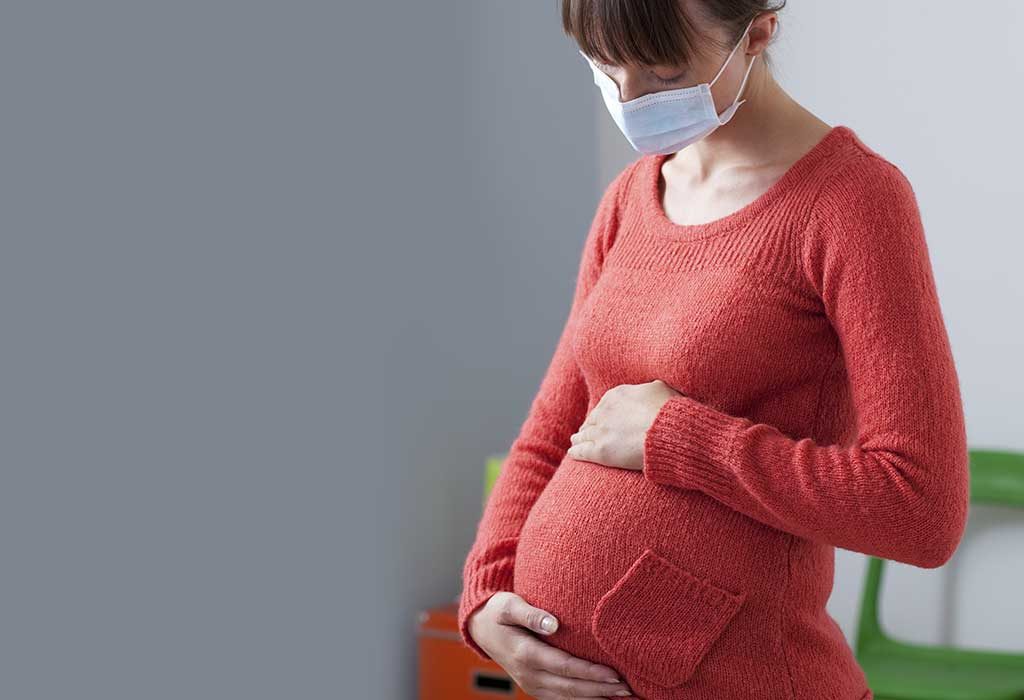 As long as they maintain social distancing and follow proper hygiene, pregnant women can keep themselves safe during coronavirus. However, make sure to get yourself checked if you or a family member shows any symptoms of COVID-19. Click here for more information pregnancy and coronavirus.
13. Is It Safe to Get Things Home Delivered During Coronavirus?
Getting things home-delivered is a great option during the coronavirus outbreak, as it will reduce your frequency of stepping out to stock up on groceries, food, essentials, etc. There are many apps that you can use, which give you the option of having everything, right from medicines to groceries to food home-delivered at nominal rates. This is also a great option for senior citizens, who are especially vulnerable to the virus. However, it is essential to take precautions such as spraying some sanitiser or disinfectant on the parcel before touching it and washing your hands after receiving the parcel. This will ensure you do not pick up any harmful germs.
It's normal to worry about your child's safety during these times, especially when the information available seems vague and contradictory. The first thing to do is to stay calm and not panic, as being smart about what precautions to take is what will keep your family protected. And remember, if you panic, so will your child. For more information, read this article on how to keep your family safe during the COVID-19 outbreak.