List of Vaccines for a 15-Month-Old Baby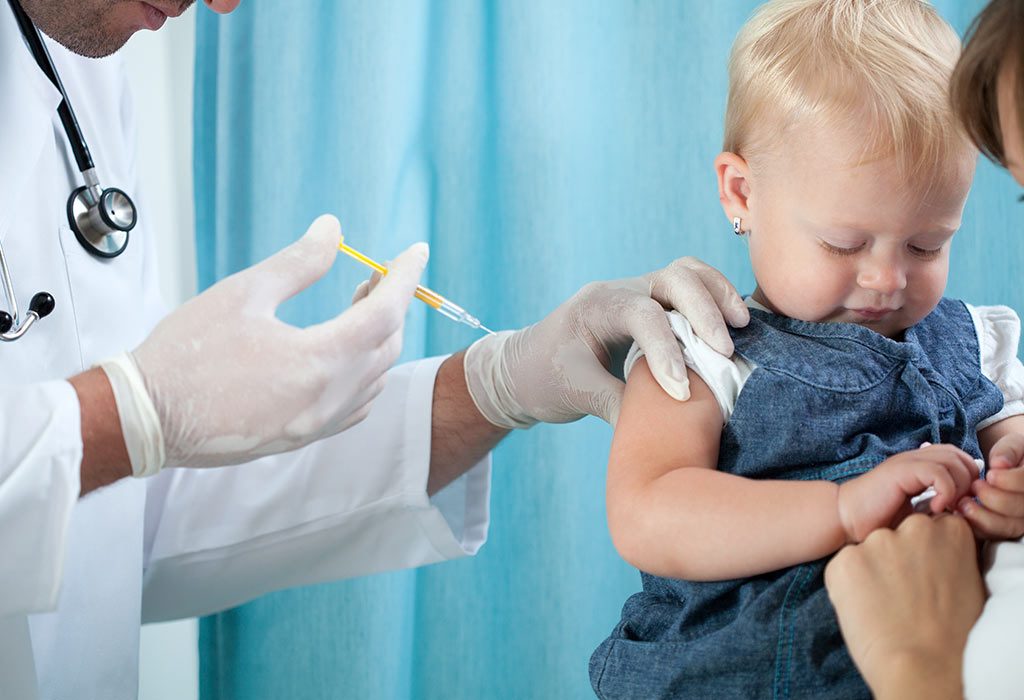 Vaccination is the most effective and the safest way of protecting your children from all kinds of contagious diseases. Thanks to the many vaccination awareness campaigns that many diseases have been eradicated from our country. But there are many diseases that a baby can get through children or adults. The mother may also pass some other infections at birth.
Important Vaccinations Required for a 15-month-old Baby
Giving vaccination to a baby right from the start is very important to protect him from any diseases. If your baby has turned 15 months, you would want to know what all vaccinations he will need at this age. As a parent, you must make sure that none of the vaccinations is missed and the child remains protected throughout.
Measles, Mumps, and Rubella (MMR2)
This vaccination is a combination administered against Measles, Mumps, and Rubella. Measles is a highly contagious respiratory disease while mumps and Rubella are contagious infections caused by a virus.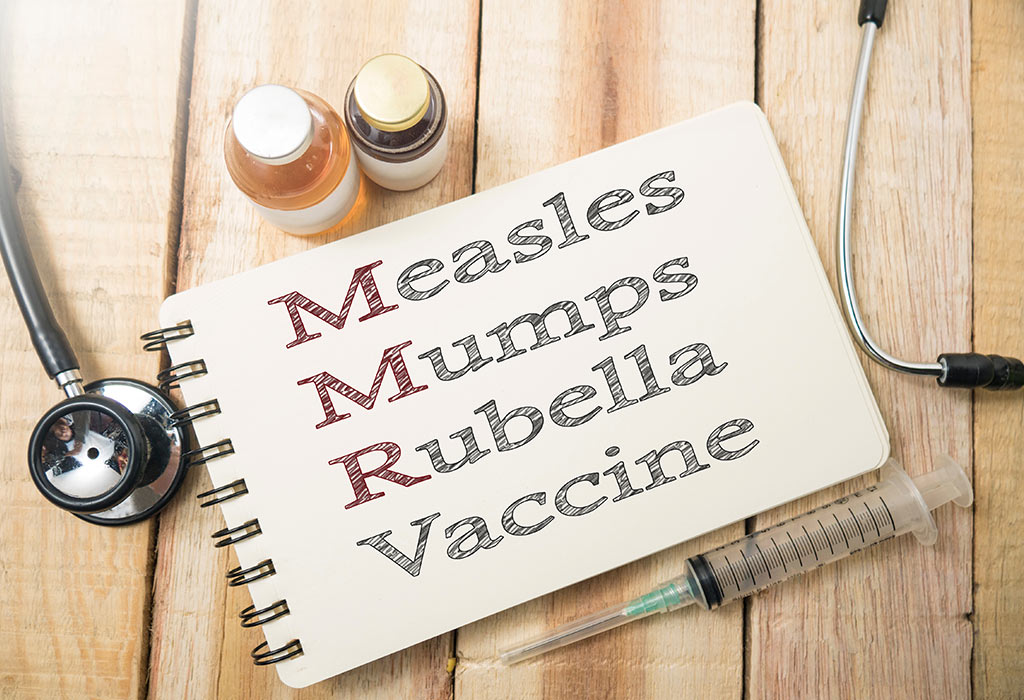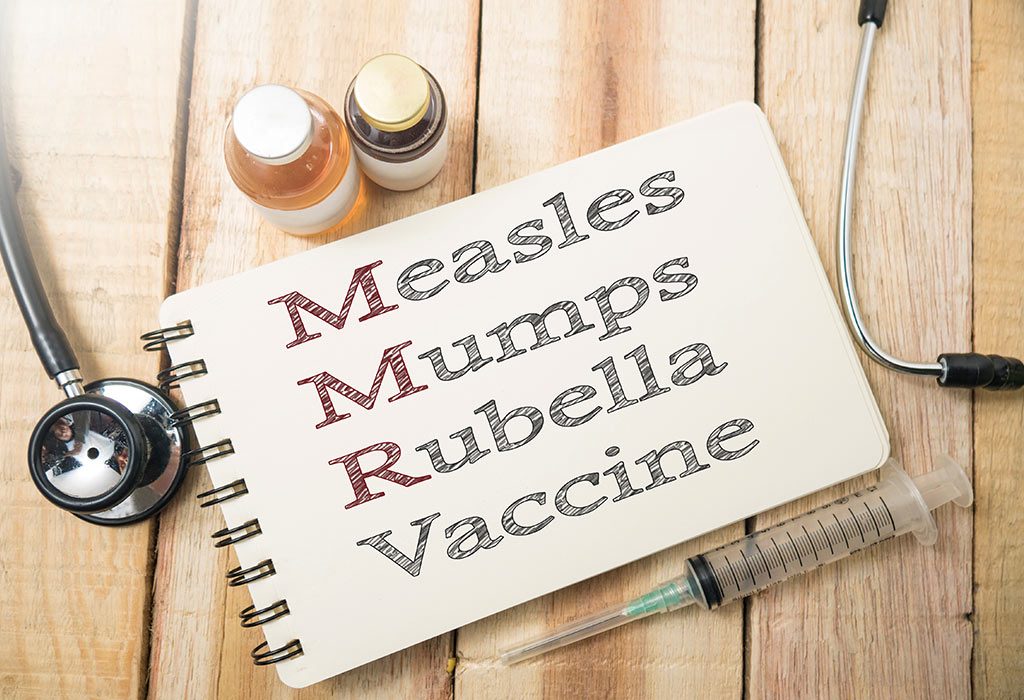 1. Prevents Your Child From
The MMR 2 vaccine protects your child from three diseases – Measles, Mumps, and Rubella.
2. Dosage
A single dose of MMR 2 is around 0.5 ml. It is administered through the subcutaneous way into the thigh or upper thigh muscle or can also be given in the back of the arm aver triceps muscle.
Previous
The first dose is given to a child when the baby is nine months old.
Next
The third and final dose is administered when the baby is between 4-6 years.
3. Precautions to Take
If the 15-month vaccination schedule coincides with a moderate or severe acute illness, then it is best to defer the MMR 2 vaccination.
4. Are There Any Side Effects?
Like any other medicine, vaccines also have side effects. However, these side effects are harmless as compared to being affected by measles, mumps, and rubella. The most common side effects of MMR 2 vaccination are fever, mild rash, soreness in the arm and temporary stiffness or pain in joints.
5. Cost of Vaccination
The cost of MMR 2 vaccine varies according to the brand, manufacturer, and type (vial or injection). The cost varies from Rs 155 to Rs 600 per dose.
6. What If You Miss the Vaccination?
If your child misses a vaccination dose, he can still catch up. Talk to your doctor about it and arrange for the remaining doses at the earliest.
7. How to Take Care After the Vaccination
If your child gets a rash without any symptoms, he will not need any treatment as the rash will go away. Ask your doctor if paracetamol or any other medication can be given for pain or fever. If the injection area feels sore, put a cold cloth over it for 5-10 minutes to soothe him.
Varicella 1
This vaccination is given to children in the form of an injection to children who are 15 months and above.
1. Prevents Your Child From
The varicella vaccine helps protect children from varicella (chickenpox), which is a viral illness and is highly contagious.
2. Dosage
The Varicella 1 vaccine is administered as a subcutaneous injection which is a 0.5 ml dose.
Previous
There is no dose of Varicella 1 given to the child before the age of 15 months. The first dose is given at 15 months.
Next
The second dose can be given after 3 months or between the ages of 4 and 6 years.
3. Precautions to Take
Children who have shown severe allergic reactions to gelatin or the antibiotic neomycin should not be given the vaccine. Also, if the first varicella vaccine has produced a reaction, the second one shouldn't be repeated. If you have a family history of seizures, keep your doctor updated so he can decide if the vaccination can be given.
4. Are There Any Side Effects?
All medicines have some potential side effects, so does this vaccine, however, none of them is severe. Pain, swelling, and redness in the injected area are some of the common side effects of this vaccine. Some children may also develop a mild rash with fever.
5. Cost of Vaccination
Although the cost of vaccination can vary with different brands and manufacturers, the average cost of a varicella vaccine remains Rs 1600 to Rs 2300 in India.
6. What If You Miss the Vaccination?
Though it is highly recommended to follow the vaccination schedule, it could happen that your baby could miss one in between. But there is nothing to worry about. The missed vaccine can be given to the child at earliest.
7. How to Take Care After the Vaccination
Your child may get a slight fever after the vaccination for a few days. Giving a sponge bath can help in reducing the fever but speak to your doctor if the same persists.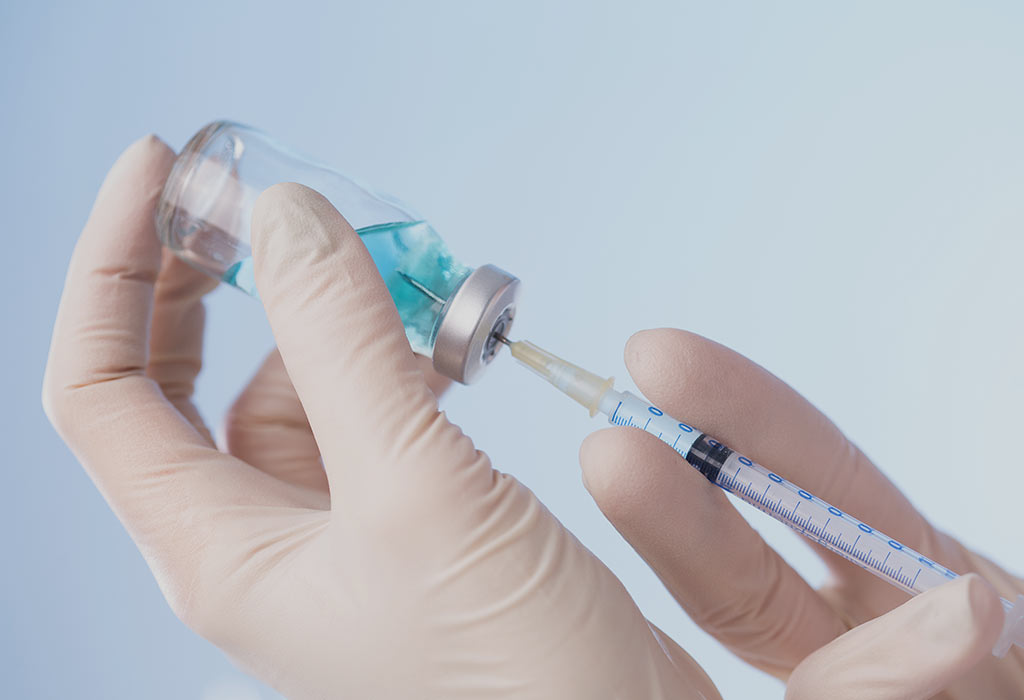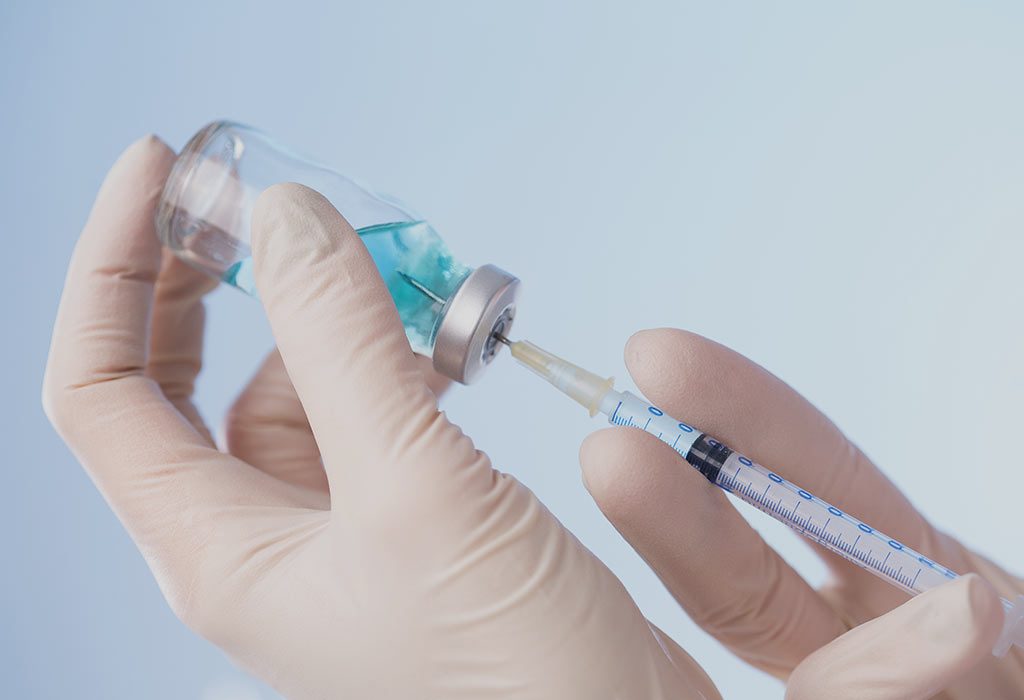 PCV Booster
Pneumococcal disease is an infection caused by a bacteria which affects the inner ear, sinuses, causes pneumonia, meningitis etc. Pneumococcal 10 and 13-valent conjugate vaccine (PCV 10 and PCV 13) are available and used to prevent infection caused by pneumococcal bacteria.
1. Prevents Your Child From
The PCV Booster prevents your baby's lungs, blood, and brain from being infected by pneumococcal bacteria. This vaccine contains seven types of pneumococcal bacteria so that the child develops immunity against these diseases.
2. Dosage
The PCV booster vaccine is administered when the child is about 15 months of age. This is a single booster dose which is injected intramuscularly.
Previous
The first dose is given when the baby is 6 weeks old, followed by PCV 2 at 10 weeks. PCV 3 is given at week 14 and then the last one is administered at 15 months.
Next
There is no dose to be given after the PCV Booster at 15 months.
3. Precautions to Take
If your baby has a history of seizures, a weakened immune system, or is prone to easy bruising, speak to your doctor before the PCV booster is administered. The PCV booster can be deferred if the child has a severe illness with fever.
4. Are There Any Side Effects?
There are a few serious side effects of this vaccination, like breathing trouble, seizure, high fever, bleeding or high fever. Other side effects include skin rash, weakness, drowsiness, and loss of appetite.
5. Cost of Vaccination
The approximate cost of PCV Booster ranges between Rs 1400 to Rs 3800, depending on the brand and manufacturer.
6. What If You Miss the Vaccination?
You should give the next dose to your child at the earliest of having missed a dose. You could get behind schedule but there is no need to start all over again. Remember, giving the booster on time ensures that your baby is well-protected all the time.
7. How to Take Care After the Vaccination
PCV Booster vaccine could cause severe and mild side effects. Ensure to speak to your doctor if you notice either of them. In case of soreness around the injected area, apply a cold towel to calm your baby.
The above-mentioned vaccines are mandatory for your 15-month-old baby. Make sure you keep a track of the schedule so that your child doesn't miss any of them. This will keep your little one protected all-round and you will have your peace of mind.
Also Read: Child Immunization & Vaccination Schedule