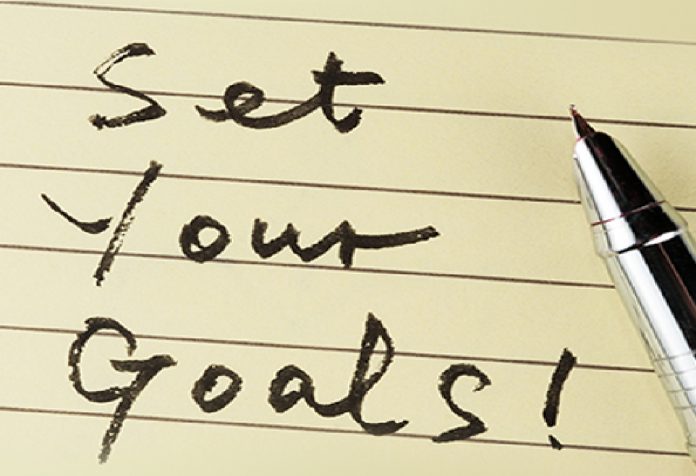 Last Updated on
Goal setting in children can begin as early as 18 months. Learn about some fun goal-setting activities for kids. These will come in handy for setting her focus on the right track. Also, these smart and effective tips will help your child reach her goal-setting milestones faster.
As a mother, it's you who can teach your child how to set goals and attain them. Along with ensuring an in-focus future that's secure and smooth, you can help her learn how to excel by setting realistic goals. You may want to start teaching her about goal setting from as early as 21 months of age. Let your tot start ahead, so that she can stay ahead!
Top Goal Setting Strategies for Toddlers
1. Lay down a Strong Foundation of the Word 'Goal'
Begin by teaching your child what the word 'goal' means. Explain it in terms of sports like football or hockey. This often serves as the base for teaching children to set goals. Tell her in a child-friendly way that setting a goal means planning something that she wants to achieve or understand in advance. It's about achieving set targets within a specified time.
2. Moms, Help Kids set Reasonable Goals
Need more inspiration? Here are some goals for toddlers' examples for you. How about creating a checklist of rhymes that your little one must learn within 5 days? Or ask your 21-months-old to solve a puzzle all by herself. Introducing art work that she may have never done before is another good way of helping your toddler choose a goal that she would want to achieve in a given timeline. ||
3. Make it a Fun-filled Process
It's a good idea to weave funny stories around the concept of goal setting. You can cite an example of an over-weight cousin, whose goal was to ride the skateboard within 2 months, and how he reached it. Your list of goal setting activities for kids may include a visual aid wherein you draw a flow chart, outlining a particular goal that your child wants to achieve. Explain in small steps how she can achieve the goal within a given time frame.
4. Keep a Watch on Goal Progress
An important step in teaching goal setting for toddlers is to check how far they have reached in achieving their milestones. Study the adopted strategies. If you are impressed by something, let your child know about it. This will boost her confidence and give motivation to reach other goals faster.
5. Assist with Challenges
If you notice that your child is stuck in her endeavors, try to understand what's stopping her. Then, introduce different options for helping her overcome the difficulty. If she is unable to figure something out, do it for her. But at the same time, make sure she observes how you have solved the problem. This will broaden her horizon of thoughts for other goals in future.
Remember, things may not be absolutely smooth in reaching this 21-month-goal setting milestone at the very onset. However, persistence and consistency in your efforts will surely pay off. They will encourage your child to focus on the right ways of setting goals.