Is It Safe to Use Hydrocortisone Cream During Pregnancy?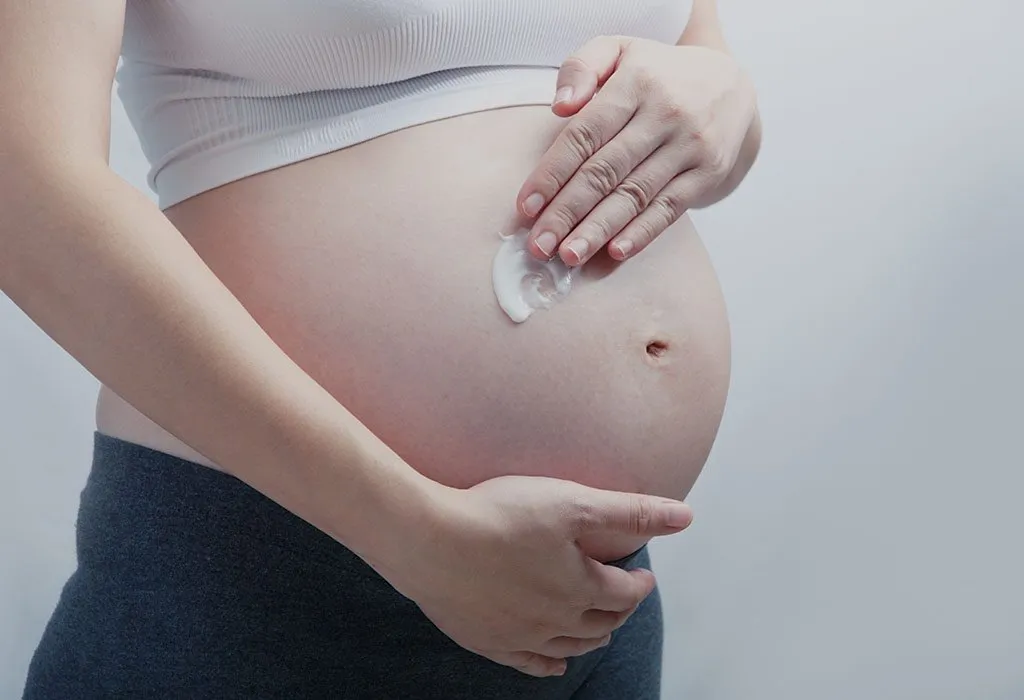 Pregnancy brings with itself numerous changes in a woman's body which may lead to unwanted consequences. During pregnancy, your skin will stretch extensively to make way for an enlarging uterus and to accommodate the baby. However, this may result in an itching sensation and you may be tempted to itch your body parts, particularly your tummy. Hydrocortisone cream is an anti-itch cream that can provide you with some relief, however, topical application of hydrocortisone cream during pregnancy may not be the safest option.
What Is Hydrocortisone?
Hydrocortisone, cortisone, or hydrocortisone cream is a form of medication which has steroids in it, which helps treat certain skin conditions. This cream falls under the 'C' category of pregnancy-related medicines, which makes it harmful for the foetus, even in its lowest strength. This is the very reason why a doctor's recommendation is highly required before using it.
For Which Skin Conditions Is Hydrocortisone Cream Used?
Hydrocortisone cream can provide relief from some skin problems like skin allergies, itching, redness, and rashes. And since this cream treats various skin conditions, it is a primary choice of medication, even among pregnant women. As the instances of suffering from eczema or dermatitis, along with swelling of the skin, redness, and rashes are high in pregnancy, and if a woman sweats during pregnancy, these skin problems might exacerbate. A woman might be tempted to use this cream if she experiences any skin problems; however, this cream should be used only after consulting with a doctor.
Is it Important to Consult a Doctor Before Using Cortisone Cream During Pregnancy?
Sometimes, a doctor might suggest hydrocortisone cream to a pregnant woman, depending on the condition of her pregnancy and the body part where the cream needs to be used. However, the application of any kind of topical corticosteroid should not be taken lightly. Although the hydrocortisone cream is available over-the-counter, it does not mean that you can use it on your tummy and breasts without consulting your doctor. If you have any skin problem during pregnancy, let your doctor examine your skin condition and recommend you a remedy accordingly. Chances are your doctor will suggest you a better alternative to hydrocortisone cream.
Can Using Cortisone Cream Be Harmful to the Foetus?
There is a high chance that hydrocortisone cream can prove to be harmful to the health of your baby. Drugs can easily find their way to the placenta once they enter the body. Usage of this cream in a higher strength for an extended duration can affect the development of the foetus.
Can You Use the Low-strength Hydrocortisone Cream?
Low-strength hydrocortisone cream is available without any prescription and can provide relief from itching and rashes. High-strength creams, on the other hand, can treat inflammation and skin problems and is usually prescribed by the doctor in case the condition is severe. However, neither is safe during pregnancy, so it best that you avoid using hydrocortisone cream.
Remedies for Itching
While there is no way to avoid the occurrence of itching during pregnancy, there are definitely some ways in which you can lower the intensity. Avoid using hot water while bathing. Similarly, replace your usual soap with a moisturizing one that is made from natural substances. For intense bouts of itching, an oatmeal bath is highly recommended. Also, wear clothes in which your skin can breathe and soak in sweat easily.
If you are not sure about using hydrocortisone cream during pregnancy, it is recommended that you consult a doctor whom you trust implicitly. In either case, try out natural alternatives to combat itching and choose the cream only when they fail to have a considerable effect.
References and Resources: Livestrong.com
Also Read: Is It Safe to Use Hair Removal Cream in Pregnancy?