How to Teach Your Child to Predict During Story Time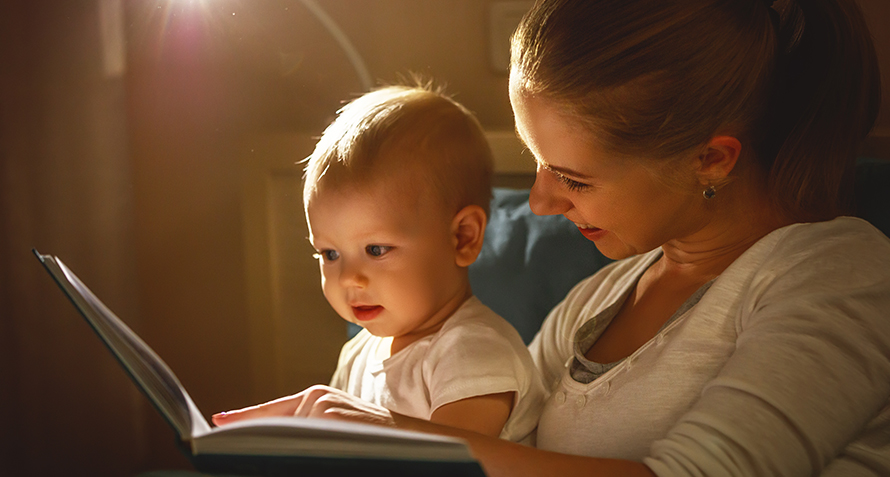 Introducing children to the world of books and involving them in story-time at an earlier age is a big advantage in their skill development. Read on to find out how can you involve your child in predicting a story!
We all know reading books to babies is beneficial in different ways. The benefits are not limited to books being a source of entertainment but also in developing linguistic or language skills by introducing the concepts of reading, listening and comprehension.
Another benefit that we can gain from books is the development of cognitive skills, which can be done by encouraging them to take part in the process of storytelling and teaching kids to predict the story. Let's look at ways through which we can teach our children to predict during story time sessions:
Start with basics and teach them to read from left side to right side of the book. While doing this move your finger through each word. This will help your child to follow and practically understand the process of reading
Introduce new small words when reading a story from a story book. Look at how your child reacts when you are reading the story. There might be some words which interest him and hold on your child's attention. Identify those words and point out those words in the book to your child and while doing so, explain the meaning of that word.
Hold the book right up, so that your child can see the cover page and the illustration. Read out the name of the book aloud and let your child observe the images and words on the cover page.
Once you have set up a story time and your child is used to listening to stories, start asking your child what he thinks will be the story in this book. Let him guess by looking at the characters, various images
After a few days of the above activity, you need to ask your child to predict the story half way. So, read one-fourth of the story to your child and then ask your child – "What do you think is going to happen next?" This improves the thinking, creative and imaginative skills of your child.
What to do if your child isn't interested in predicting the story?
At times due to the short attention span of children, your child might be unwilling to predict and only want to listen the story from you. In that case, you can lead by example. Stop in the middle of the story or towards the end of the story and voice your predictions in front of your child. Say sentences like 'Let me try to predict the story' or 'I think it would be fun if this happened.' Give a couple of options and ask him what he thinks, before continue reading to find out.
With the above tips, you are stimulating your child to think and come up with creative options on his own and thus facilitating the development of his cognitive skills at an earlier age. Following these tips is sure to make your cild smarter than his age!