How Story Time Can Improve Listening Skills in Preschoolers?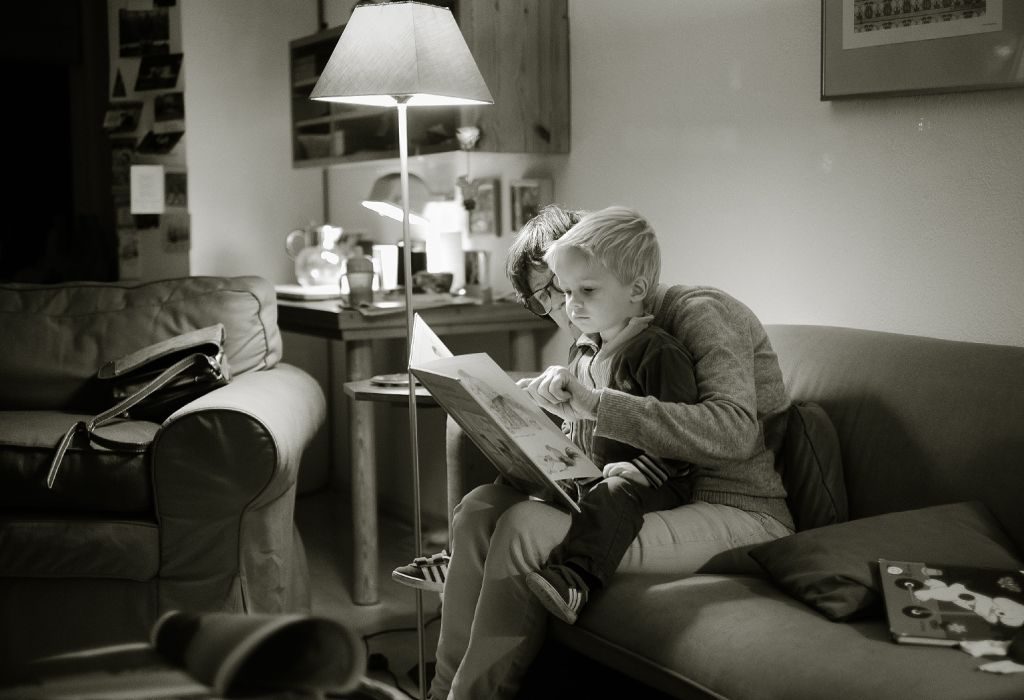 In this Article
There are many ways in which parents can help their children develop different skills. Telling a story for listening skills is one such method. Story-time is not just fun-time for children; it also helps create a bond between child and parent and helps in developing listening skills.
Good listening skills are important for the development of language, social and word skills in children. Listening and reading are two separate skills and both are equally important for overall literacy skills. Listening doesn't just mean understanding sound but also auditory perceptions, which essentially means processing what has been heard. Storytelling is an important activity that can help children build excellent listening skills.
4 Tips for Developing Listening Skills in Children
1. Remember The Importance of Storytelling!
It's important to prepare for your storytelling session. Don't consider it to be just a bedtime routine; it's much more than that. Reading to your child is like introducing significant literacy concepts. It's a way of telling him that words can give information, bring alive new situations, and bring new meaning to lives. With each story, you're empowering your child to imagine new areas that he has not yet explored. Children listening to a story also have scope for better understanding of language and wider vocabulary.
2. Set A Reading Routine
You must set aside some time every day to read with your child, regardless of his age. It could be a long story or a shorter one, but repeating this routine every day is important. When listening to a story, there are many other things that stimulate learning like your proximity and your voice. You can start storytelling in infancy and keep increasing the duration and complexity of stories as he grows.
3. Choose Good Books
You don't need to worry about how to teach listening skills to your child if you incorporate storytelling in his daily routine. He'll automatically look forward to the same and will become interested in listening to stories. You must ensure a good mix of different genres like fantasy, science and biographies– in simplified form, of course. Pick books that are rich in language, have meaningful plots, compelling characters, and engaging illustrations. These are some considerations to keep in mind when choosing books:
Is it worth the reader's and listener's time?
Does it sound good when read aloud?
Will it appeal to your child?
Will he find it relevant and engaging?
Will it help initiate conversation?
Is the story memorable?
Will he want to hear it read again?
4. Impact of Storytelling
There are many skills that develop with storytelling. It's not just listening skills. Here are the rest:
Social skills
Language skills
Phonological awareness, understanding words, syllables, and sentences
General knowledge
Logical skills
General problem solving
Storytelling is one of the most fun and engaging activities to improve listening skills in children. And there's no doubt that using books will help children share their experiences with others and explore their emotions. Sometimes, children identify themselves with the characters in stories, thus making it easier to cope with different situations in their own lives.