How Safe Is It to Use Henna (Mehndi) During Pregnancy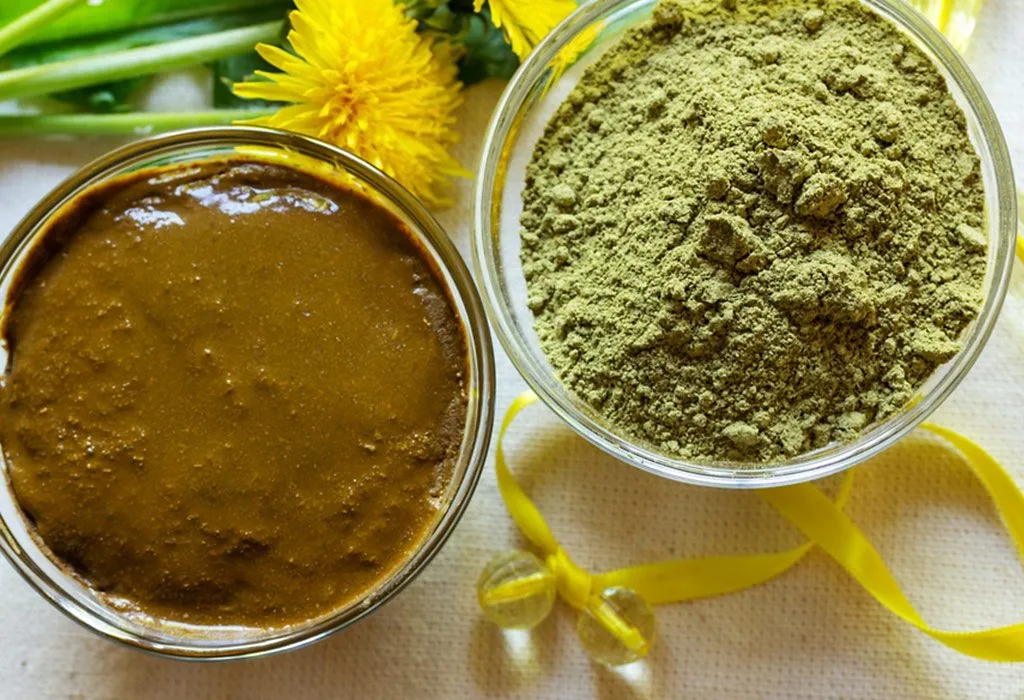 Henna or Mehndi is an integral part of many Indian cultures and traditions. Henna is applied on hands and feet on many festive occasions and celebrations. Henna has been in Indian cultures for a long time, and it signifies beauty and prosperity. However, it is also widely popular as a natural hair colouring agent and a good hair conditioner. If you are pregnant and wondering whether you can use henna during pregnancy, then you are in the right place. In the following article, we shall discuss the pros and cons of using henna in pregnancy.
Can Pregnant Women Use Henna?
Yes, pregnant women can safely use henna. However, it is recommended to use the pure henna in its natural form and not use the one which has chemicals in it. The chemical mix henna variants available in the market may give better colour, but the chemicals may cause problems for you or your baby.
Conditions When You Should Avoid Applying Henna in Pregnancy
Though using henna in pregnancy is completely safe, you should avoid using henna if you or your previous born kid has any of the following conditions:
G6DP deficiency
Hyperbilirubinemia
Any blood or immune system-related problem.
Which Henna Is Safe in Pregnancy?
Henna obtained from the henna plant is the safest form of henna that you can safely use in pregnancy. The natural henna will leave red, orange, brown, cinnamon, brick, coffee or chocolate colour on the skin. The natural henna never leaves a black stain. If it does, then it may indicate the presence of chemicals and thus should not be used in pregnancy. The colour of natural henna may stay from one to four weeks.
Using Henna for Colouring Hair
If you are fond of colouring your hair, you may have to skip this routine in pregnancy as chemical dyes may pose a threat to you or your unborn baby's health. Though there is not enough scientific evidence to support this claim, however, it is advisable to give chemical dyes a miss during pregnancy. You may use pure henna to colour your hair during pregnancy. Pure henna hair dye during pregnancy is not only extremely safe, but it also nourishes and makes your hair shine. The only drawback is that you can only dye your hair in a single colour and you may have to keep it on your hair for almost four hours to achieve the desired colour.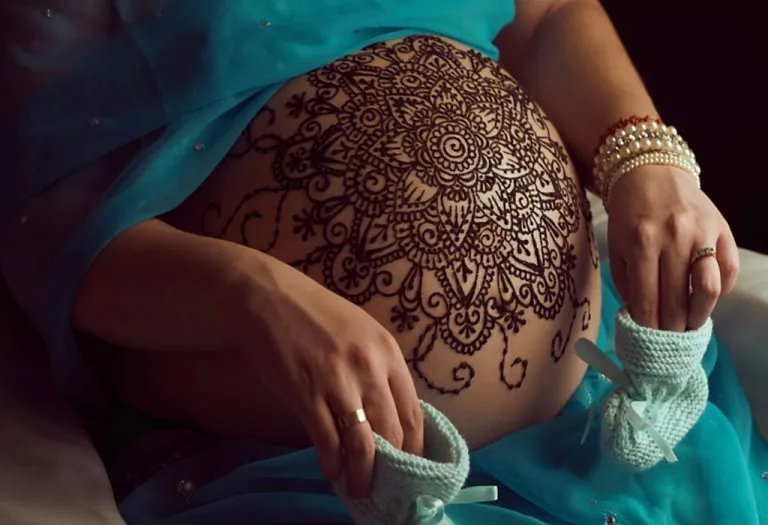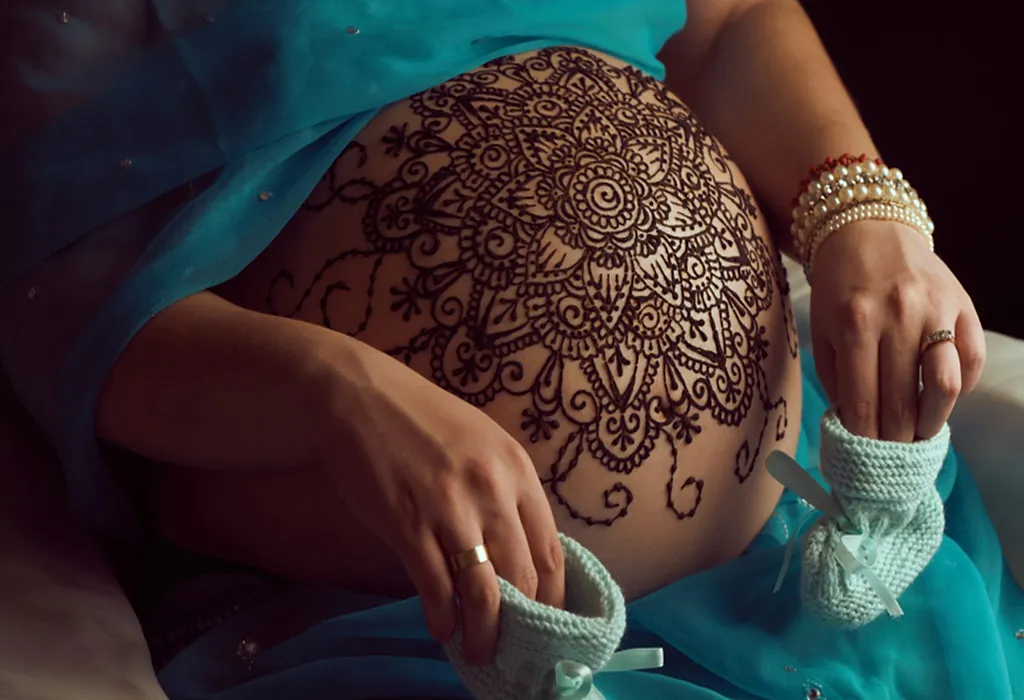 Applying Henna on Skin While Pregnant
Are you wondering if mehndi can be applied on hands during pregnancy? The answer is yes; you can apply henna safely during pregnancy. In many customs, henna is applied on hands and even on the belly to celebrate pregnancy. The pure form of henna has no side effects and thus applying mehndi during pregnancy is extremely safe for you or your baby. However, you may apply henna for its other beneficial properties also. It brings down the body temperatures and helps cool your system. It is beneficial for curing cracked heels, fungal infections and it also nourishes the nails. To achieve a rich darker colour, you may leave the henna on your hands for a longer time. Applying clove oil or mustard oil, after you wash off the henna from your hands, helps develop a darker colour.
Is Black Henna Safe for Pregnant Ladies?
There are many variants of henna available on the market, and one such variant is black henna. Black henna should be strictly prohibited in pregnancy because of the following reasons:
Black henna contains PPD or paraphenylenediamine; this is a chemical that is usually used in chemical dyes.
PPD has been proved to cause blisters, burns and other skin reactions and allergies that may be harmful to you or your unborn child.
It is suggested that you exercise great caution while selecting henna during pregnancy to avoid any health complications.
If you were using black henna before pregnancy to dye your hair, you should stop this practice as soon as you get pregnant. Pregnancy makes you more susceptible to falling ill or having an allergic reaction due to a weakened immune system.
Precautions to Take While Using Henna
Henna is safe and does not cause any complications, however as a mommy-to-be you have to be doubly sure for the sake of your unborn baby. Your immune system is compromised, and thus you need to be more cautious about your health. Therefore, you may exercise the following caution while using henna during pregnancy:
Though natural or pure henna is very safe, if you are sensitive or prone to allergies, it will be a good idea to do a patch test. You may apply henna on a small portion of your skin for approximately half an hour. If there is no reaction, then you may safely apply henna.
It is recommended that if you wish to apply henna on your hair for colour or conditioning, you may get it done from a parlour or ask someone to help you. This is because applying henna can get tedious and may tire you unnecessarily.
Sit in a comfortable room and on a comfortable chair during the process of henna application as it usually takes a long time. You may make use of extra pillows or stools to provide support to your legs or arms.
Do not cover your hands after applying henna. The cooling effect of henna will help your body feel relaxed and cool.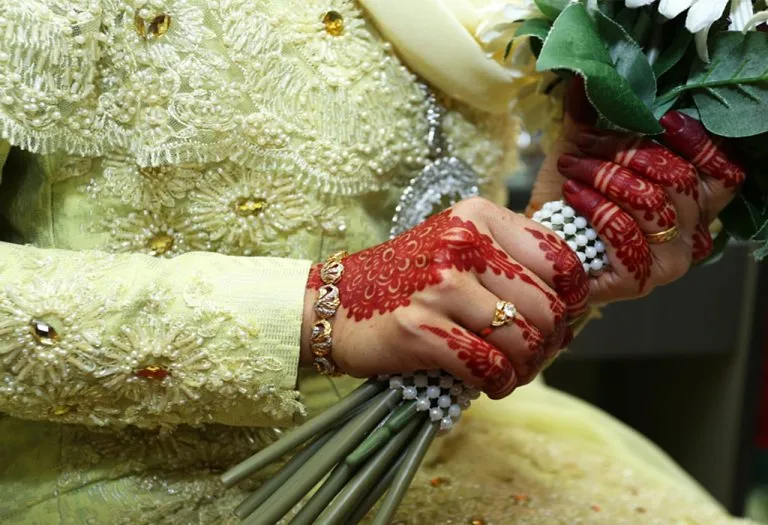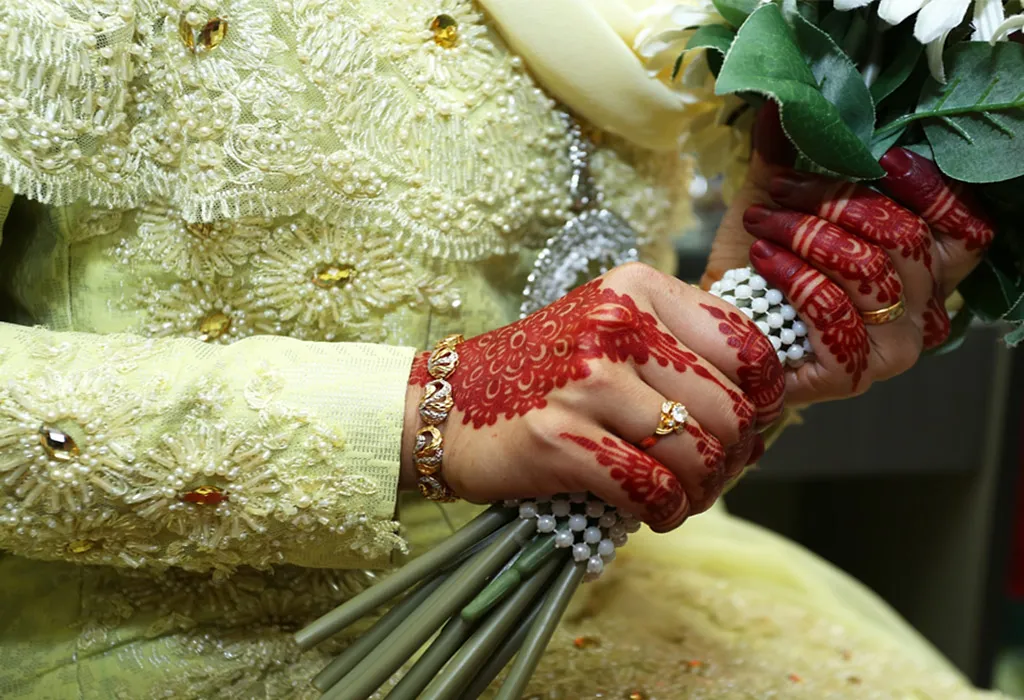 You may take help, even while washing henna from your hair to avoid unnecessary exertion.
In case you experience any kind of discomfort, joint pain, discharge or bleeding, you should seek immediate medical help.
In case you had experienced any reaction after applying henna before you were pregnant, there is a strong likelihood that you may still have it. Therefore, refrain from using henna during pregnancy.
When to Take Medical Help
Though henna application does not pose any threat to you or your unborn baby, if you notice any of the following symptoms then it will be wise to take medical help:
Bleeding
Dizziness
Joint pain
Fever
Increasing blood pressure
Cramping
Nausea
Vomiting
All the above-mentioned symptoms may indicate some medical complications. It is recommended that you get in touch with your doctor to avoid any complications. If you have any medical condition, then it will be a good idea to consult your doctor before applying henna on your hands or hair.
It is suggested that you opt for natural and pure henna for hair and hand application. The various variants available in the market may cause serious medical complications that may harm you or your baby. Buying good quality and authentic henna from a popular brand is the best idea.
Also Read:
Safety Tips for Dancing during Pregnancy
Hair Growth during Pregnancy
Choosing Comfortable Footwear during Pregnancy