Skin-care Secrets to Keep Your Skin Healthy During Your Pregnancy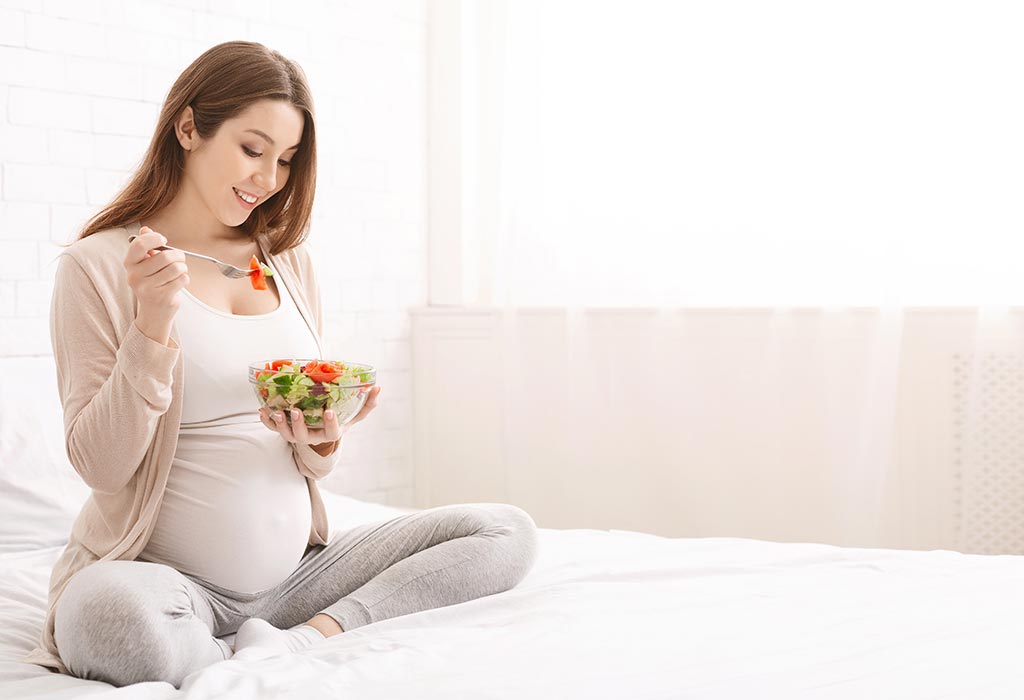 Roma picked up the pregnancy test kit and dashed out of the bathroom screaming with joy! Her husband, clueless, almost had a heart attack when she darted out, banging the door behind her. Tears of joy rolled down her cheeks as she showed him the two pink lines. "I'm pregnant!" she said excitedly.
Roma and her husband did everything in their capacity to ensure their baby was healthy. But in the process, Roma ignored her skin. By the time their baby was born, she was troubled with skin issues, some of them irreversible.
Many to-be-moms overlook their skin during pregnancy and wonder how some mothers happen to have a radiant, healthy glow. If you are expecting and don't want to end up like Roma, we have a bunch of skin-care secrets that can help maintain your skin health during those nine months! Read on to know what they are!
Skin-Care Secrets to Keep Your Skin Healthy During Your Pregnancy
What you eat and drink is what reflects on your skin. So, without a doubt, you should consume a healthy diet and keep yourself hydrated. But, skin during pregnancy can be a bit more demanding than usual.
Here's that little extra you can do to maintain healthy skin while your body prepares to birth your little one:
1. Mild All the Way
As your pregnancy progresses, your skin may not be able to tolerate the same old personal care products you used every day before conceiving. You could develop an aversion to your favourite fragrances that, in the first place, were why you bought your favourite shower or personal care products. Or they could lead to skin rashes or irritation as your body embraces different changes during the term. You may then switch to mild soaps and shampoos with nourishing properties to keep your skin, scalp, and hair clean.
2. Moisturise Every Day
Most skin issues arise due to dry skin during pregnancy, which leads to loss of skin elasticity and the development of stretch marks. While the likelihood of developing stretch marks varies on the age, heredity, diet, and hydration of the skin, about 50-90% of pregnant women are prone to developing them.
In this case, a clinically proven oil for scars and stretch marks that doubles up for a good moisturiser, such as Bio-Oil, can help you nourish your skin. Bio-Oil is enriched with plant extracts, lavender oil, and rosemary oil that help soothe the skin, restore its elasticity and plumpness, and improve the appearance of uneven skin tone and mottled pigmentation. All you have to do is apply generous amounts of Bio-Oil twice a day all over your body, focussing on the areas that are likely to develop stretch marks, such as the tummy, buttocks, breasts, arms, and thighs, and within 12 weeks, you will notice a considerable improvement in your skin.
You may read the product ingredients carefully and consult an expert before using it during pregnancy.
3. Block the Harmful Rays of the Sun
If your skin-care routine already includes using sunscreen, continue using it even during your pregnancy. If not, get one that suits your need and apply it after your daily moisturiser. Sunscreen lotions can protect the skin from the harmful rays of the sun, which could lead to wrinkles, dark spots, premature ageing, etc. At times, some moms notice that their skin responds differently to the same products they absolutely trusted. It is then advisable to consult a dermatologist and seek a good sunscreen that sits on the skin and protects it from harmful sun rays.
4. Pampering Massage
As the baby grows, you would notice your body requires extra care to keep it toned and rejuvenated. You are likely to experience body aches and feel tired frequently. Your feet and back might give up after hours of running errands or working from your desk. The hectic schedule might lead to headaches and even sleepless nights.
This calls for an oil massage that can relieve the stress in your muscles and help you relax.
A gentle massage using Bio-Oil can help you tone those tired muscles and feel rejuvenated in no time. Bio-Oil is formulated for quick absorption and has firming and toning qualities that can help prepare your skin for the later stages of pregnancy, especially to reduce the appearance of stretch marks. Its mild fragrance and soothing properties could also calm those pregnancy nerves, allowing you to enjoy your pregnancy to the fullest. If you're looking for a deep moisturising oil that is light and non-sticky, look no further!
In fact, Bio-Oil is a one-time investment that tackles a number of issues! Several pregnant women and mothers across the world can vouch for its many uses that go beyond reduction of stretch marks. Let's take a look at them.
10 Uses of Bio-Oil You Didn't Know About!
Who wouldn't like to use products that provide multiple benefits? Here are some ways Bio-Oil can be used as:
1. As a restorative treatment for brittle and damaged hair.
Hello, shiny lustrous hair!
2. To soothe plucked eyebrows and reduce redness.
No more red, bumpy post threading patches.
As a primer to thin out foundation.
For smoother application and full coverage.
To reduce dark circles.
For all those sleepless nights with your little one that are coming up.
As a nail and cuticle treatment.
When there's no time for regular manicures, why not!
To soften dry elbows and knees.
Smoother skin, in those stubborn areas.
As makeup remover.
Perfect for your pre-bedtime routine
To soften skin and prevent cuts when shaving.
For a smoother glide!
To rub onto sunburns to prevent peeling and soothe burnt skin.
Less 'ouch'!
To protect your hair from chlorine.
And way better smelling than a lot of other oils!
During these nine months, your body could change in unexpected ways. While you keep a check on your diet and exercise routine, ensure you have a proper pregnancy skin-care routine as well to ensure your skin remains healthy and glowing. With these tips, you would have one less thing to worry about during and after your pregnancy.
Participate in the #NoStretchMarks Challenge
Also Read:
Pregnancy Glow – What It Is and How to Maintain It
11 Simple Pregnancy Beauty Tips
Here's What You Can Do for Healthy and Glowing Skin