How Make Believe Activities in Kindergarten Help Kids Grow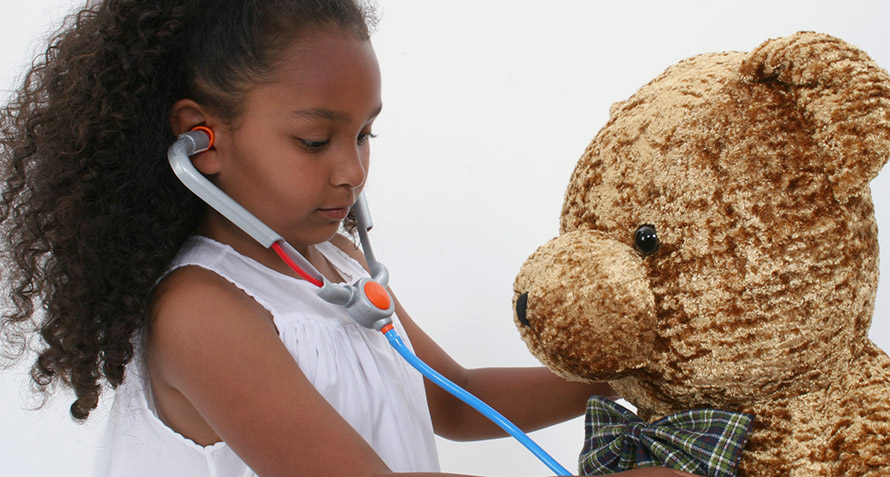 It was just a while ago that your baby was born and you couldn't believe your eyes. Time will pass rather fast and soon you will see your kid in kindergarten. In due course of time, your kid will cross several milestones and will be perfectly ready for the outside world. Kindergarten is a place where your kid will put the first step towards a professional life. It will be filled with other kids and thus will give your kid a chance to enhance his social skills. Kindergarten has planned activities for your kid's perfect development and they will make sure that he is ready for the next phase of life.
The "make believe" activity in kindergarten is an essential activity that boosts your kid's imaginative thinking and unlocks his creative side. The activity might also enable your kindergartner to enhance problem solving skills. These are essential life skills and must not be missed. You as a parent can contribute a lot in making this activity a common one. Your kid can practice the same at home and in kindergarten. The ultimate aim is to supplement your kid with many life skills.
So, how can make believe activities help your kid grow? Scroll below to know how.
1. Different Roles & Characters
By now, your kid will know of different countries and cultures. Use the same knowledge to transform him into a different character, say dressing him up in traditional attire or cartoon attire. This will give your kid's imagination a huge leap which will benefit in the long run. This kind of make believe activity will also boost your kid's literacy.
2. Stretch The Ending
At kindergarten age, your kid will spend a lot of time in fantasy stories and tales. Kindergarten's make believe activity will stretch the ending of each fantasy story and let your kid imagine what happens next. It's like a sequel of a movie being thought. "What happens after the rabbit wins the race?" These kinds will help your kid think beyond and ahead. Planning capabilities will be nurtured with such an exercise. ||
3. Home Alike
Often, kindergartens make believe activity might end up at home. Suddenly your kid may take up your role and start instructing all. A gang of her friends may also come along and they may form a family. This activity will actually bring out a mature side in your kid. Role reversal may benefit your kid to a great extent. For example, it will improve your kid's understanding about life.
4. Know Others
This kindergarten activity comprises of dressing up your kid like a doctor, nurse or an army man. This dress code will make your kid know what those roles are and how they add value to life. Your kid will know the meaning of respect through this activity.
Overall, kindergarten's make believe activities will help your child develop personality and character. Good values will be instilled and also manners will be learnt.