How Fathers-to-be can Prepare for the Delivery Day?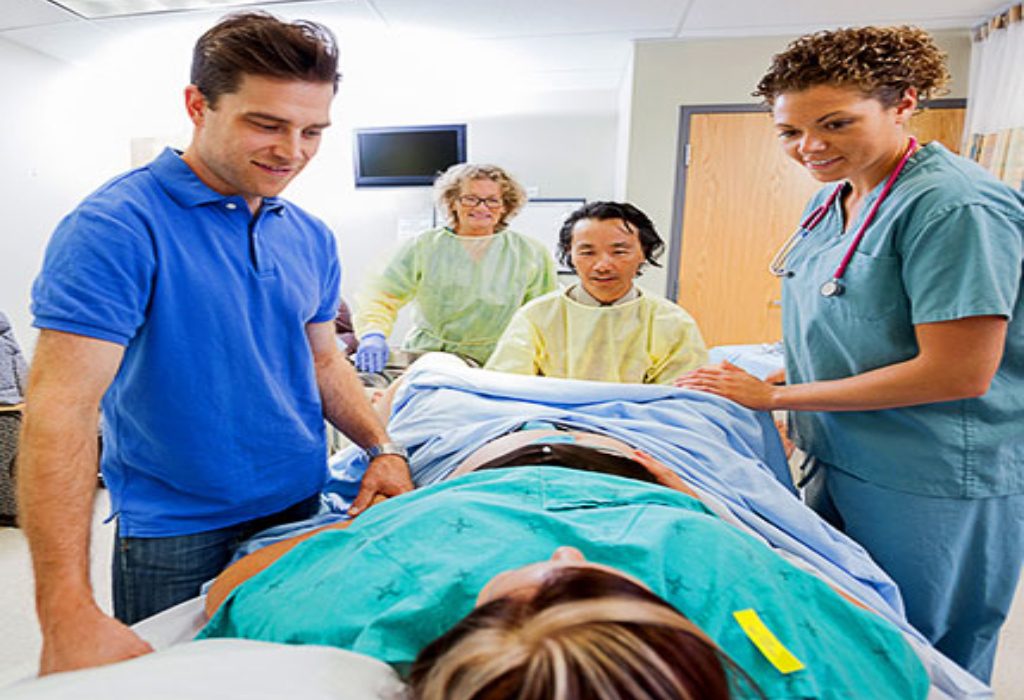 The most important thing a dad-to-be can do in the delivery room is keeping his partner company, holding her hand, and being an emotional support to her. To be able to do this, the dad-to-be should familiarize himself with the delivery process and be prepared to be a father.
Childbirth can be overwhelming for expectant parents. While mothers-to-be spend the nine months, familiarizing themselves with pregnancy and childbirth, dads-to-be may not quite feel like they are in the scene until they hold the baby in their arms. As a father-to-be, whether you have observed every single moment of pregnancy or just started to put together a birth plan, you have to know exactly what to expect in terms of labour and delivery. Gather as much information as you can about the birthing process. Read books and magazines, take classes with your partner and talk to friends and family members about the delivery room experiences. The more you learn about childbirth, the better it will serve you as well as her.
Tips on Delivery-day Preparation for Dads-to-be:
You are the coach for your partner, hence; you need to learn about the breathing techniques and labour positions beforehand, to provide her better support.
Childbirth can be unpredictable and you should not hesitate from asking your doctor questions. You should also be prepared to manage any unexpected complication.
Stay calm and focused no matter what, as this will comfort her and give a boost to her confidence.
Prepare yourself to wait through the painful contractions and keep her mind off them.
Words of praise and encouragement go a long way. Say things like "you are doing great" and "just a few more minutes" or "I know you can do it" to your partner during labour.
You should also get information about different types of possible complications like a breech baby, episiotomy, tearing during delivery and C-section. Learning beforehand will keep you prepared, and make you able to comfort your partner if there is a complexity.
Packing Hospital Bags for Dads-to-be
Dads-to-be should also have a hospital bag ready by the front door. Instead of making your partner pack it for you, do it for yourself. Make a checklist of all the items you will need in the hospital and ask your partner to review it. If you are wondering what to pack in your hospital bag, here are the must-includes:
Comfortable shoes as you may have to help her walk between contractions for comfort.
Pajamas for night stay and change of clothes.
Toiletries that include soaps, shampoo, deodorant, toothbrush and toothpaste
Some energy drinks and snacks, so that you don't have to leave your partner alone whenever you feel hungry. Since contractions can take too much time, this will also save you from those multiple trips to the cafeteria.
A camera with a capacious memory card, spare battery or charger to capture precious moments.
A phone, battery charger and an address book as you will be in charge of giving the good news to friends and family members.
Magazines, a deck of cards, music player or whatever you think will distract her from the discomfort.
Massage oils to give your partner a soothing back rub.
So, get ready with these tips for dads-to-be, and be the constant support that your partner needs during the tough yet magical time of labour and delivery.