How a Paediatric Endocrinologist Can Help Your Child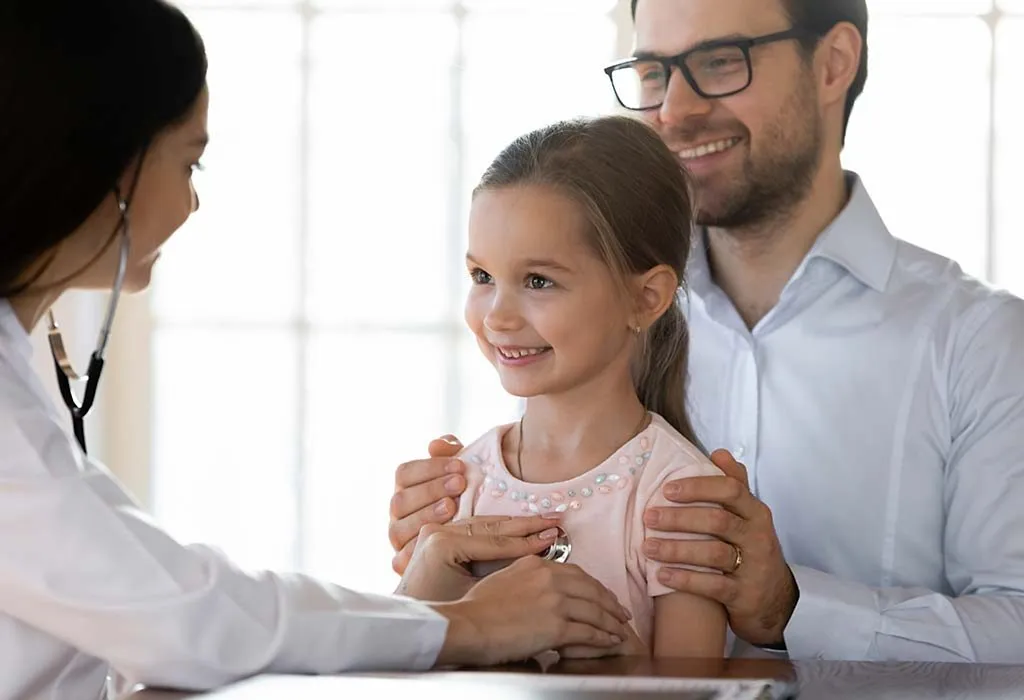 Children are not simply little adults. Their emotional and medical needs are completely different from the needs of an adult. This is especially true when it comes to dealing with a child's sexual development or growth disorders. If your child is facing any of these problems, then seeing a paediatric endocrinologist is the best since they are specially trained to diagnose and treat the unique needs of endocrine and hormonal disorders in children and teens.
Many parents still do not have a clear answer to the question, "what does a paediatric endocrinologist do?". If you are one of them, then here is everything you need to know!
What Is a Paediatric Endocrinologist?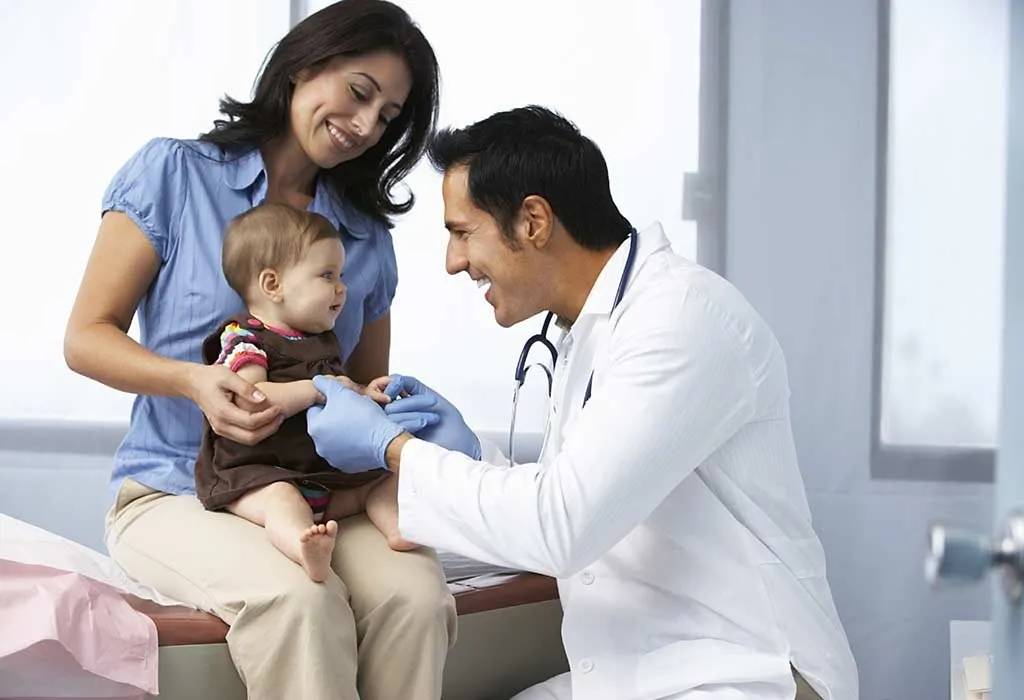 Endocrinologists may work with kids or adults, but the ones who specialise in treating little children are called paediatric endocrinologists or child endocrinologists. They specialise in treating and diagnosing hormone imbalances and other complications with the functions of the endocrine glands of children. The endocrine glands include the parathyroid, thyroid, ovaries or testicles, pancreas, pituitary, hypothalamus, and adrenal glands.
Problems seen by an endocrinologist for kids are often very different from the views of an endocrinologist that treats adults. Special training is undertaken by paediatric endocrinologists as they relate to the conditions that may block normal development and growth in children. They also specialise in managing other health conditions including diabetes in children, reproductive system problems, and growth disorders.
A paediatric endocrinologist typically:
Performs a physical examination.
Evaluates the medical history of the child, along with the past results.
Performs fine-needle aspirations when required.
Interprets hormone tests, laboratory tests, and imaging exams.
Prescribes radiation therapy and medications.
Diagnoses and treats obesity, growth problems, diabetes, metabolic syndrome, bone problems, puberty problems, endocrine cancer, and thyroid disorders.
Recommends surgery when needed.
What Training Do Paediatric Endocrinologists Undertake?
Any doctor may practice paediatric endocrinology without being a board-certified specialist in paediatric endocrinology. However, training, education, certification, and experience are important for establishing the level of competence of a doctor. Board certification in this speciality means that the doctor has passed all the competency examinations in the subject and has completed the residency training in paediatric endocrinology. The certification is mostly given by either the American Osteopathic Board of Paediatrics or the American Board of Paediatrics.
A paediatric endocrine specialist would have:
Graduated from a college of osteopathic medicine or a medical school earning a DO or an MD degree.
Finished specialised residency training in paediatrics.
Passed an examination for certification that validates the person's skills and knowledge in paediatrics.
Completed specialized training in paediatric endocrinology.
Passed a written examination that verifies the specialized skill and knowledge of the doctor in paediatric endocrinology.
Types of Medical Aids Provided By a Paediatric Endocrinologists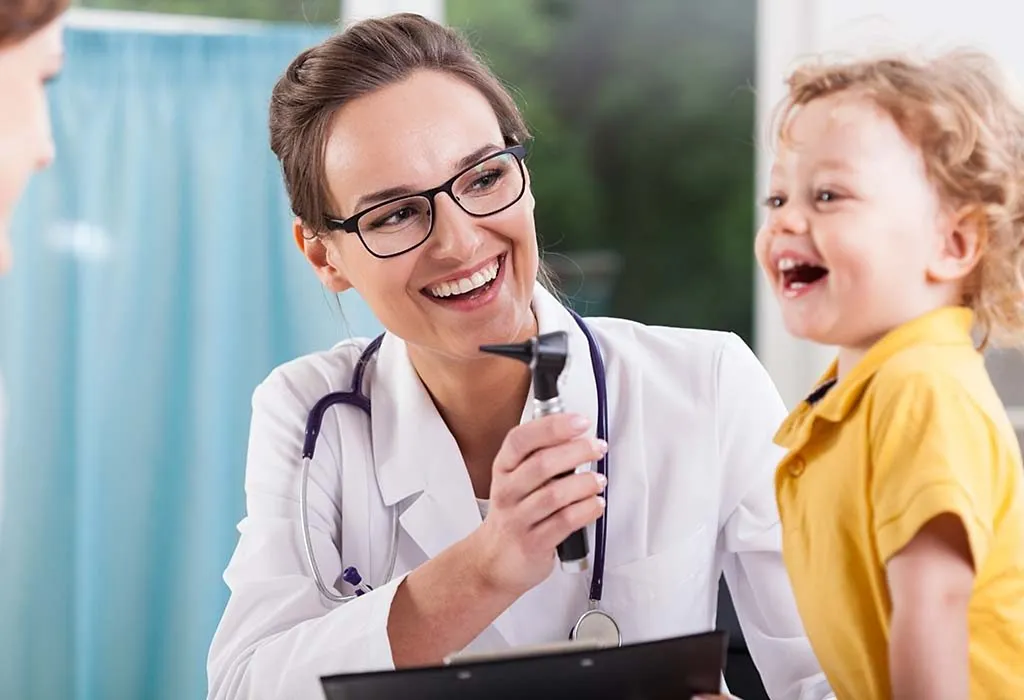 A paediatric endocrinologist treats diseases and conditions that involve hormonal imbalances or other issues caused by the endocrine glands of the children. Since hormones act as the chemical messengers of the human body, problems with the hormone and its gland can cause problems in any part of the body and these are mostly connected. A paediatric endocrinologist provides medical aid for the following conditions:
1. Bone disorders
These include osteomalacia (rickets), osteogenesis imperfecta (brittle bone disease), low bone mass, McCune-Albright syndrome, and frequent fractures.
2. Adrenal disorders
Adrenal disorders include hyperadrenalism (overactive adrenals), hypoadrenalism (underactive adrenals), and congenital adrenal hyperplasia (CAH)
3. Diabetes
These include type 1 and type 2 diabetes, and prediabetes.
4. Endocrine gland cancers
Endocrine gland cancers include pancreatic cancer, thyroid cancer, pituitary cancer, and adrenal cancer.
5. Disorders of sex development (DSD)
DSD include Klinefelter syndrome, ambiguous genitals Turner syndrome, and Kallmann syndrome.
6. Obesity and overweight
These are weight problems and metabolic syndrome relating to adrenal, thyroid, pituitary, ovarian, and insulin disorders.
7. Growth disorders
These include gigantism, acromegaly, short stature, and growth hormone deficiency.
8. Thyroid disorders
These are goitre, hypothyroidism (underactive thyroid), and hyperthyroidism (overactive thyroid).
9. Puberty and reproductive system problems
These include polycystic ovarian syndrome, irregular menses, low testosterone, female masculinization, delayed puberty, and early puberty.
10. Pituitary disorders
These are hyperpituitarism (overactive pituitary) and hypopituitarism (underactive pituitary).
What Procedures Does a Paediatric Endocrinologist Perform or Order?
Paediatric endocrinologists perform or order various treatments and procedures needed to manage the hormonal and endocrine conditions in teens and little children. However, they are not specialised in surgery. If the kid is in need of surgery, then a juvenile endocrinologist will either refer you to a specialized surgeon or a general surgeon depending on the condition of the kid. A few common treatments and procedures include:
1. Counselling
Counselling, along with behaviour modification for overweight and obese patients is provided.
2. Exercise
Exercise along with cardiovascular conditioning and weight-bearing exercises.
3. Diet
Diet including nutrition education and bariatric medicine treatments.
4. Radiation
Radiation as well as radiation therapy, radioactive isotopes, and radiosurgery like Gamma Knife Surgery.
5. Medication
Medications are given along with hormone replacement, hormonal therapy, physiologic antagonists, diabetes medications, vitamins, insulin injections, cancer chemotherapies, and insulin pumps.
6. Referrals and recommendation
Recommendations for surgery are given including full or partial removal of an endocrine gland, bariatric (weight loss) surgery, and surgery to remove noncancerous or cancerous tumors.
Tests/Diagnosis Performed By a Paediatric Endocrinologist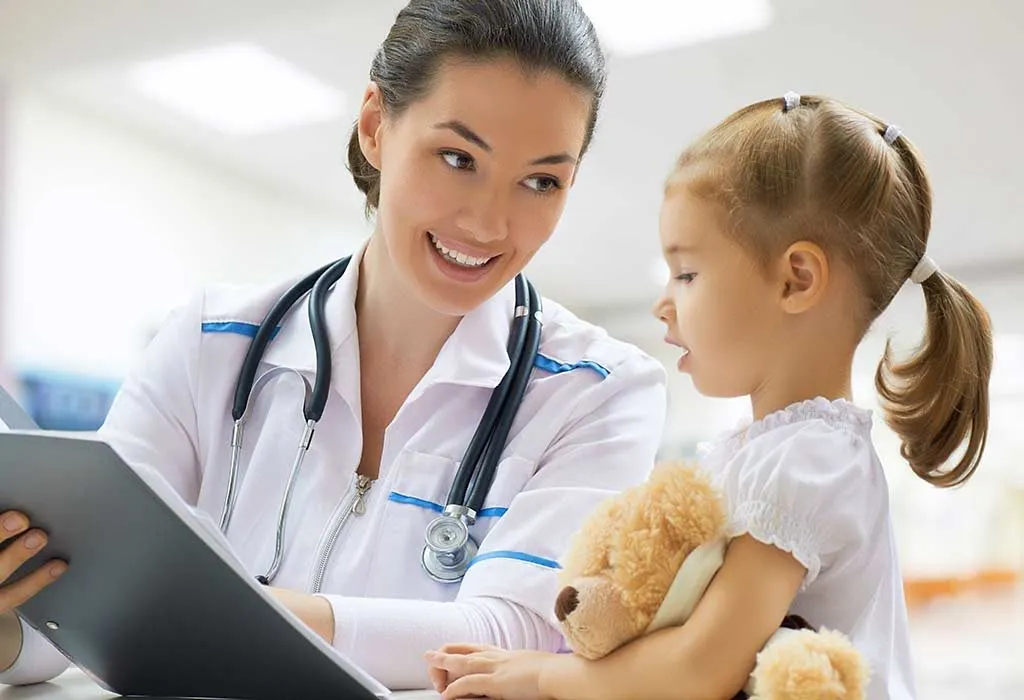 A paediatric endocrinologist can perform or order a variety of screening and diagnosing tests, such as:
1. Blood tests
Blood tests are done along with blood chemistries, hormone blood levels, chromosome tests, and blood glucose tests.
2. Biopsies
Biopsies along with skin biopsies and fine-needle aspirations are done.
3. Imaging exams
These include bone density tests, radioisotope scans, ultrasounds, bone age assessments, magnetic resonance imaging (MRI), computed tomography (CT) scans, and electrocardiograms (EKG).
4. Hormone tests
These are done including oral glucose tolerance tests (OGTT), corticotropin-releasing hormone (CRH) stimulation tests, adrenocorticotropic hormone (ACTH) stimulation tests, dexamethasone suppression tests, gonadotropin-releasing hormone (GnRH) stimulation tests, and growth hormone secretion tests.
5. Urine tests
These include 24-hour urine collections and urinalysis.
How to Find the Best Paediatric Endocrinologist
Paediatric endocrinologists can be found in a variety of medical settings including university medical centers, children's hospitals, large community hospitals, as well as many private hospitals present throughout the country.
Even your paediatrician can help you find the best board-certified paediatric endocrinologist in the country.
When to See a Paediatric Endocrinologist
You should consider seeing a paediatric endocrinologist if you are under these situations:
Your kid is having problems managing an endocrine disorder, which used to be stable for weeks.
Your child has been diagnosed with one or more endocrine problems or complicated or complex disorders of any endocrine gland.
The kid is newly diagnosed with a disease of an endocrine gland and requires expert recommendations for treatment.
Your kid is in need of an expert diagnosis of any new symptoms relating to a disorder of any endocrine gland.
You wish for a second opinion about the endocrine diagnosis of your child or for his or her treatment surgery.
What to Expect at the First Paediatric Endocrinologist Appointment
All you have to do is prepare answers for a few questions a paediatric endocrinologist would ask, such as "Do any family members have this problem?", "Is the child taking any medicines currently?", "Has the child ever had surgery done on this gland?", "Does he or she have any other major health issues?", and other such questions.
A paediatric endocrinologist cares for children in a setting that is appropriate for teens and children. They have extensive training and expertise in the field and if your paediatrician suggests that your child might need to see a paediatric endocrinologist, you can be assured that he or she will get the best possible care for her problems.
Also Read:
Secrets Related to Child's Health By Paediatrician Parents
Tips to Choose Paediatrician for Your Child