90 Best Happy Birthday Wishes for Kids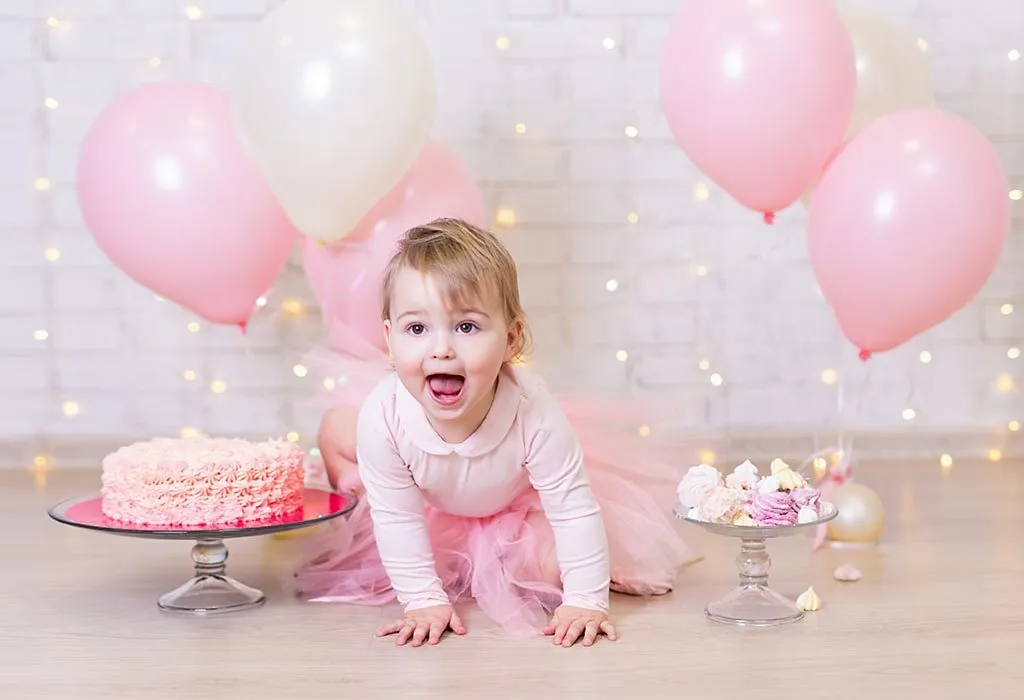 Your child's birthday is as special for you as it is for them. You might have spent months arranging a grand birthday party, inviting all their friends and looking the perfect gifts. You might think that you have done it all, and there's nothing more you can do! But think again! You can make this happy occasion an extraordinary one by expressing your deepest and warmest feelings through a birthday message or wish. Let your child know just how much they mean to you.
Birthday Wishes for a Daughter
Birthday wishes for a daughter from her parents can be a wonderful way to convey their love for her. It can be a lovely gift spun in beautiful and meaningful words to mark her joyous day. Here are some terrific and short birthday wishes for little girl:
We got our heart's desire the day you entered our lives. Since that day onwards you have made our life truly blissful. We are so proud of you! Wishing the sweetest girl in the world a very happy birthday.
Today is the perfect day to let you know just how much we love and value you. Our hearts swell with pride and joy seeing you blossom into a wonderful human being. Happy birthday, sweetheart!
Today is a wonderful day! I get to bake a cake for you, my precious darling and also tell you that there is no one like you. I am so happy to be your mommy. Happy birthday, my dearest!
Dear daughter, you are the finest! You have filled our lives with much love and happiness. Watching you grow so beautifully is a sheer delight. Happy birthday, sweetie!
My dear girl, have a great time, dance to music, blow out your birthday candles, make a wish for yourself! Mom and dad love you loads and are always there for you.
On your birthday, we wish the best things for you. May you breeze through life with smiles and giggles. May people always see your greatness. May all your dreams come true.
My little girl, you will always remain our darling. You are the reason for our happiness and joy. Wishing you the most shining day and fulfilling life ahead.
My adorable daughter, you are the pride and light of my life. Always remember you can count on me for anything in life. Happy birthday, dearie.
Here is a fabulous birthday wish for a fabulous daughter. May your life be filled with all things great and good. May you get success in all your endeavours.
Happy birthday to the smartest, coolest and sweetest daughter. Indulge in your birthday cake, enjoy your presents and party hard with your friends.
My cutest daughter, I can't express how much I enjoy watching you grow. Every day of your life is a divine gift for me. But you are growing up too fast. Wish I could hold time. Have a splendid birthday!
You are perfect in every aspect, my sugar! May you have a bright future and a delightful life filled with love and happiness. Have a grand birthday.
May you get pampered by lots of chocolates, ice-creams and wonderful gifts on your special day. Happy birthday to an awesome daughter!
My pet, time seems to be flying away. It is your birthday again, the day God blessed our lives with the best gift. We are very fortunate to have you as our daughter. Happy birthday to you!
Happy birthday to the loveliest daughter we know! You are a wonderful kid. You make us the luckiest parents. Love you lots.
Blessings come in many ways. We got ours when you were born. Happy birthday, cutie!
My princess, may your life be as glamorous as the stars and full of new visions. Lots of love with a yummy cake is coming your way on your birthday. Have a blast!
Little angels appear in many forms. You are my very own angel! Wish you a magical birthday.
Happy birthday, my dear daughter. May God bless you with the choicest blessings. Celebrate your special day with fun and cheer.
Today, you begin another year of wonder. May you live life to its fullest. Our blessings are with you forever! Happy birthday.

Despite your modest size, you have managed to win everyone's hearts. Happy birthday, sweetheart.

I send my best wishes to the lovely angel born on this day for a bright and lovely future. Happy birthday to you!

Many happy returns of the day to a really talented young lady.You have the world's most beautiful smile. I hope you have a life filled with happy smiles. Birthday greetings!

The anticipation of your birthday is overwhelming. Huge kisses and hugs to the most beautiful birthday girl.

Prayers for a special birthday for such a wonderful child. May you have a life full of wonderful surprises and joy.

Without such a charming and adorable girl, the family tree would be lacking. Happy birthday to the young lady with the sweetest disposition.

Your achievements at such a young age are a source of great pride for all of us. We wish you a happy birthday and a lifetime of growth and learning.

Alight from the dream train. Consume a lot more ice cream. Life is about creating enjoyable recollections. Birthday greetings!

As we congratulate you on your wonderful birthday, close your eyes and make a sweet wish.

Happy birthday, sweet little princess! I hope it is filled with joy. Greetings on your birthday, sweet angel!

Birthday Wishes for a Son
Crafting sweet and heart-touching birthday wishes for a little boy can be the ideal way to state your affection for him. Here are some cool birthday wishes for boys:
I hope your birthday is as remarkable as you are! Your beautiful smile means the world to me. So keep smiling always. Happy birthday.
My star, you are very special. I cannot express in words just how blessed I feel to have you as my son. Kisses. Happy birthday!
I wish that today and all the years to come are a grand celebration for you. You deserve all the happiness and joy. Happy birthday, my superstar.
On your birthday, I wish you a lifetime of wonderful discoveries so that you rejoice each day. May God keep you safe at all times. Love you so much.
Congratulations, my sweetie pie on your birthday. Seek out the stars to touch the sky. Wish you all the finest things, always.
Sons as wonderful as you come by once in a lifetime! Wish you a happy life, full of jubilant moments. Love you till eternity. Happy birthday, son.
My darling son, wish you always be happy and healthy. Enjoy your birthday. Love you, dear.
My little hero, you are the most adorable kiddo in the entire world. Happy birthday. Enjoy your day!
My son, you are the sunshine of my life. May you get spoiled by plenty of gifts and birthday cakes this year. Happy birthday. Stay awesome!
My Rockstar, you can achieve all that you wish. We truly believe in you. We are always there to support you. Have a marvellous birthday!
It is so satisfying to see you bloom into a handsome boy and a loving person. Wish you the very best in life, always. We are very proud of you! Happy birthday, son.
My sweet munchkin, more than a son, you are like a gift from God! We will always cherish the priceless moments watching you grow up. Happy birthday, the love of our life.
The tender memories of your childhood are the utmost joy of our lives. May each year bring you more dreams, more wisdom and more laughter. Have a good birthday!
Today, you become a year older. But no matter how many birthdays come and go, you will always be my little son who took his first steps while holding my finger. Best and sincerest wishes on your birthday.
My darling son, may the light of the Lord shine upon you forever and grant you happiness today and many years to come. We love you endlessly. Happy Birthday.
I hope that all your earnest hopes and beautiful dreams come true. To have a son like you is a true blessing. Happy birthday, champ.
My amazing son, you are incredible! On your momentous day, may you be blessed with all that your heart desires. Have a dazzling birthday.
Dear son, you spread joy by your mere presence. You make this world a much better place for everyone around. Have a jolly birthday!
On your birthday, we wish you the will and strength to fulfil all your goals and dreams. You are a very sincere son. We love you immensely. Hope you have a lovely day.
Our dear son, we treasure each day of your life since the day you were born. You bring a smile to our face in your wondrous ways. Hope this birthday brings a huge one to yours!

Cheers to the future superstar's birthday! You'll one day become a world icon.

I'm wishing you a sweet and marshmallow-filled birthday. Happy birthday to the most adorable young guy I know!

On your birthday, we'll shower you with affection, pamper you, and give you our full attention. Dear son, happy birthday.

You add so much light to our life. Each day is made happier by your grins. Happy birthday to our lives' sunshine!

We send you our best wishes for a happy birthday that will last forever. Birthday greetings!

Happy birthday to the future world champion in racing cars. Fill up the tanks till you're old enough to get a licence.

You deserve a fantastic life because you are a wonderful person. My son, we are always here for you. I'd like to wish you a happy birthday.

Happy birthday to the greatest gift and source of our greatest joy! The extent of our love for you knows no bounds.

Wishing our awesome son a very happy birthday. We hope that all of your aspirations and dreams come true.

My son, happy birthday! We've seen you develop into an incredible man. May the coming year surpass all of your aspirations!

Cute Birthday Wishes for Children
Cute and funny birthday wishes are not only enjoyable to read but can be an apt way to make your kid feel appreciated. Some of the cute children's birthday messages are given below:
My little monkey, I love you and your naughty pranks more than anything in the world! Each day is happening and interesting with you around. Happy birthday, dude!
My speed racer, may you race through life's troubles and enjoy life to the fullest. You are my brightest hope. Love you loads. Happy birthday.
You are simply the cutest little thing I have ever seen! One little request- please don't grow up so soon! Happy birthday my baby.
You have the kindest heart, my dear child. You are my most special person. I wish you a lifetime of happiness, love and good health. Happy birthday, baby.
You are such a beautiful soul. I admire your loving heart, pure spirit and affectionate ways. Thanks for enriching my life! Happy birthday, my precious one.
Every time you smile, I forget all my worries. Your laughter cheers me up. You are my guiding light. Happy birthday, kiddo!
Simply know that I will always be there for you! I walk with pride because you are my child. Be blessed and happy birthday.
You are better than my favourite tv channel, radio station and mobile app! I am the happiest when you are around. I laugh the loudest at your antics. Love you with all my heart.
My dear child, you are my lifeline, the apple of my eyes. I truly adore you. May you be blessed always. Happy birthday, my love.
It is your time to gobble pastries, chocolates, ice-creams. It is time to make merry with friends. It is time to get coddled with gifts. It is your birthday! Have a super awesome one.
I wish you lots of fun and play because there is no other way to celebrate your birthday! Happy birthday, my favourite guy.
Candles, cakes, balloons and more, so many tasty drinks to pour! Let's all get on the dance floor, for you are the birthday kid we all adore! Happy birthday, cub.
You drive away all my blues, and yet again, I have big news! It is your birthday, and we're all going to be happy and gay! Happy birthday, my child.
I love you my little bug, so lots of kisses and hugs! And also for you, I pray, may you have the best birthday! Love you loads, my champion.
Happy birthday to the most fun kid. May your day be filled with sweet surprises and lovely presents. You are the miracle we always wanted. Thank you for being the joy of our life.
Hooray! It is your birthday, the perfect day to be happy & gay! We are going to have a party, just for you, my smarty.
Another year, another birthday, my love for you is here to stay! May all good things be yours, and you take on life with roars! Happy birthday, my tiger!
Get up, it's time for some fun, you have a birthday party to stun! And don't forget, we love you tonnes! Happy birthday, my dear child.
Sparkle and shine wherever you go, and always know that we love you like there's no tomorrow! Happy birthday, my darling.
A day filled with marshmallows and ice creams, and a colourful cake as big as you, with lots of candles too! Happy birthday, my kiddo.

Wishing you a lifetime of sweets and sparkling smiles on your birthday. Birthday greetings!

Big in wonders, but small in size. Happy birthday to the bright youngster. I wish you success in reaching higher levels in life.

Superheroes don't all sport capes. Some people are polite and gentle like you. I wish you the best of luck in spreading kindness this year. Birthday greetings!

I hope all your wishes come true as you extinguish each candle on your birthday cake. Birthday greetings!

Warm hugs and kisses. A bucket full of heartfelt good wishes. Birthday greetings! Have a fantastic birthday celebration.

Happy birthday to the neighborhood's cutest child. Happy birthday to you, and may it be filled with laughter and joy.

Since it's your birthday, celebrate with song and dancing. Love, happy birthday!Lots of memories can be made over waffles and pancakes. Have a fantastic birthday celebration. Happy birthday, young one!

Another 365 enjoyable days have come and gone. Greetings for the upcoming 365 days. Happy birthday wishes for a unique child.

Happy birthday to a youngster that makes everyone smile. Birthday greetings!

Play in the mud and get sunburned. The best years of your life are those you spent as a child. Make outrageous memories every day. Birthday greetings!
Heartfelt birthday wishes can be the greatest present of all – something that your child may truly cherish for times to come. Feel free to pen down happy birthday wishes on gift notes or birthday cards for that loving, personal touch.
Also Read:
Incredible Birthday Party Themes for Girls
Uncommon Birthday Party Themes for Boys
Birthday Party Games Ideas for Children