25 Unique Birthday Party Themes for Boys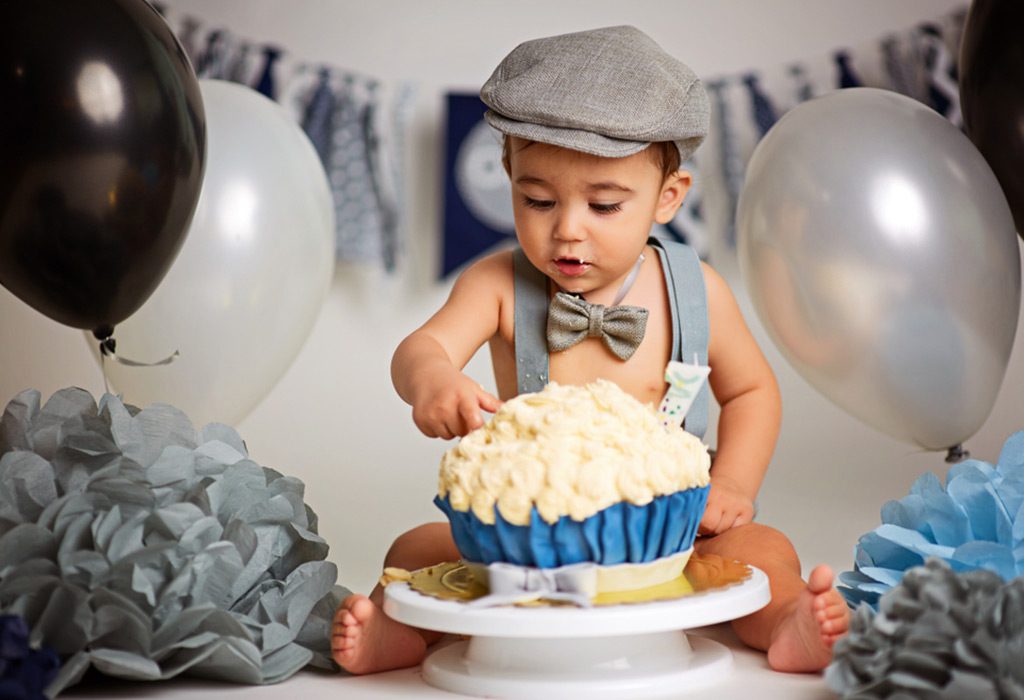 In this Article
Kids are always excited about their birthday and want the best of best on their special occasion. Boys, specifically have a lot of expectations from their birthday celebration as they always want their party to be better than they attended last time. Keeping your lad happy can be hard sometimes but, with an organized plan and a good birthday party theme in mind, you can put a smile on his face.
25 Creative Birthday Party Theme Ideas For Boys
Birthday themes for boys which are both exciting and easily manageable are listed below:
1. Pokémon Party
Pokémon is loved by kids, and owing to its popularity and likeability you could choose to throw a Pokémon themed party for your boy.
Ideas:
DIY some paper cutouts of Pokémon characters for decorating the place around
Buy Pokémon outfit for your kid
You could go for customized balloons with Pokémon pictures on it and a Pokémon themed cake
Get Pokémon characters printed on mugs and distribute them as return gifts
2. Harry Potter Party
Not only kids but adults are crazy about Harry Potter too, and the magical Hogwarts. Harry Potter themed party would prove to be a perfect birthday theme for an exciting and adventurous birthday.
Ideas:
DIY Hogwarts seal stamps which you can stick to the invitation card
DIY owl drawings on balloons and decorate them around every corner
Buy wizard hats which are easily available in the market
You could also make golden snitches by simply sticking feathers to Ferrero Rocher
Customize your cake by adding a Harry Potter figure to it
Make wands for your guests so that they can totally feel in character
3. Minion Party
Minions have become really popular in recent times and are a hot topic among kids. A minion themed party could be your baby boy's dream.
Ideas:
Decorate your party venue with blue and yellow balloons
Buy Minion party hats, easily available in the market
Customize your cake to be yellow and blue with minions figured on it
You could also customize a minion outfit for your birthday boy
Distribute minion stuff toys or key chains as return gifts
4. Pirate Party
Pirates have always sounded mysterious and cool, and both these characteristics are loved by boys.
Ideas:
Distribute black printed hats with danger sign on them
Customize a cake in ships' shape with a captain figurine on it
Organize a treasure hunt game with clues here and there
Decorate the venue with black balloons
DIY some eye patches for the kids with red bandanas to wrap around the forehead
Distribute binoculars as a return gift
5. Superhero Party
Superheroes are loved by boys be it Spiderman, Superman, Hulk or Batman. So why not plan a superhero birthday theme for your boy?
Ideas:
Set a dress code where all kids come dressed as their favourite superhero
You could customize a layered cake with a logo of a superhero on every layer
DIY face masks of all the famous superheroes for making it feel more real
Organize a photo shoot for all the kids dressed as their favourite superhero
Give away superhero toys as return gifts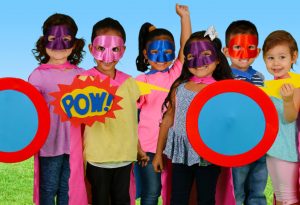 6. Modern Elephant Party
This is the perfect baby boy birthday theme for your boy who has just turned one.
Ideas:
Send customized elephant shaped invitation cards
Decorate your place in all blue and white
Buy some baby elephant stuff toys just to decorate or distribute among the kids
You could also serve elephant shaped biscuits or chocolates
Put pictures of every month of the first year of your boy around the house
7. Angry Birds Party
Angry birds seem to be evergreen owing to both games and movies based on them, making it popular among the kids.
Ideas:
Decorate your house with balloons with different angry birds printed on them
Distribute angry bird badges to the kids to make it more fascinating
A customized cake with angry bird figured on it
Distribute angry birds soft toys or pencil boxes with angry birds printed on them as a return gift
8. A Space Party
Space themed party is trending these days as everyone loves the idea of space and the mysteries around them.
Ideas:
Decorate your house with paper cutouts of stars and planets
Dress your little one as an astronaut
Customize an earth shaped cake
Get rockets printed on the birthday hats
Distribute NASA printed mugs as return gifts
9. Car Race Party
Cars have always been fascinating to boys, which calls for an amazing car themed birthday party.
Ideas:
Decorate your house with car cutouts of cars and balloons with cars printed on them
Buy race track games, easily available in the market for adding fun to the party
Customize a cake with a car figured on it
Get the birthday hats printed with cars along with their names
Distribute toy car sets as return gifts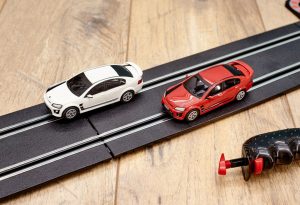 10. Construction Party
Every boy is fascinated with "Bob, the Builder". Try a construction themed party for your boy and let him be the architect for one day.
Ideas:
Buy some crane and tractor toys for decorating the place. Later you can distribute these toys as return gifts
Make chocolate doughnuts for the kids as they give an image of nut bolts
DIY caution or under construction signs for decoration purposes
Customize cake in crane shape or with an architect figured on top of a cake
Distribute construction yellow hats to your guests
11. Airplane Party
Airplanes are loved by boys, and they love them more if they have seen them in real. Aeroplane birthday party is simple to organize and thus calls for a great idea.
Ideas:
Buy pilot hats for the birthday boy and other guests
Decorate the place with aeroplane cutouts and sky wallpapers
Buy some aeroplane toys for decoration and distribute them as return gifts later
Customize an aeroplane-shaped cake for your little one
12. Mario Party
Mario is as popular today as it was back in time. Organizing a Mario themed party would not only amaze your kid but also take you on a nostalgia trip.
Ideas:
Decorate the house with ducks and Mario cutouts
Distribute t-shirts to your guests with Mario printed on them
Organize a Mario game party for the kids in case you have a gaming console
Serve custom Mario cupcakes to your guests
Distribute Mario printed mugs or pencil stands as a return gift
13. Jurassic Park Party
Dinosaurs are extinct now, but the curiosity and fascination related to them aren't. A Jurassic themed party sounds like a great idea to make your little boy happy.
Ideas:
Birthday decoration idea at home for boys could be hanging dinosaur cutouts around the house and making the venue look like a jungle
Serve dinosaur printed cookies or cupcakes to the kids
Add dinosaur roaring sound effects in the background
Hang "Welcome to the Jurassic World" cut out at the entry
Customize a cake with dinosaur figured on it
Distribute dinosaur toys as a return gift
14. Animal Party
Animal themed party sounds great as it will not only make your party superb but also help enhance knowledge about various animals among the kids.
Ideas:
Decorate the venue with various animal and trees cutouts
DIY hats with different animals printed on them along with their names
Run a slideshow on a projector showing pictures of different animals
Customize a cake with your boy's favourite animal figured on it
Distribute animal-shaped candies and badges as return gifts
15. Circus party
Magic and tricks amaze kids. Their innocence and idea of believing in magic make a circus-based party theme even more viable.
Ideas:
Distribute cards that look similar to a circus invitation
Dress your kid as a circus magician
Decorate the place with colourful balloons
Serve popcorns to the kids while they can enjoy the upcoming magic show
Book a magician for the party who can amaze the kids with his tricks
Dress as a clown yourself, or hire someone who could dress as a clown
Distribute clown toys as return gifts
16. Bow Party
A bow birthday theme for boys is suitable for the one year olds. This is sweet and simple idea for a birthday that can be easily implemented.
Ideas:
Dress your kid in a suit with a cute little bow on his collar
Send customized similar bows to other kids as well along with the invitation card
Decorate the place with bow cutouts
Serve bow shaped cupcakes or candies to the guests
Customize a bow-shaped cake for your kid
Organize a photo shoot with the kids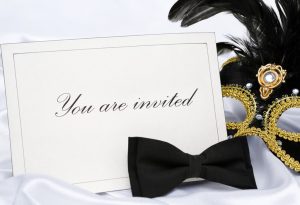 17. Underwater Party
Underwater themed party is an amazing idea if your boy loves water and is amazed whenever he sees a fish.
Ideas:
Organize a party by a beach, or you could also go for an indoor venue
Decorate the venue with fish, boats, whale, shark and ship cutouts
Make sure to make the venue look blue by adding blue wallpapers to the background
Customize a blue cake with dolphin figured on it
You could also run "Finding Nemo" on a projector
Distribute sea animal stuff toys as return gifts
18. Winter Party
Winters are serene and beautiful. A winter themed party for your little will make them fall in love with the season for sure.
Ideas:
Decorate the house with white balloons and Christmas trees with cotton balls on them
Customize a cake with snowflakes figured on it
Make a white foam shower happen in every 10 minutes to make it feel real
Serve hot chocolate to the kids
Distribute snowman stuffed toys as return gifts
19. Mickey Mouse Party
Mickey Mouse is favourite cartoon character of every kid. Organize a Mickey Mouse themed party and spread smiles on everyone's face.
Ideas:
DIY Mickey Mouse hats with bulging round ears
Decorate the venue with Mickey Mouse printed on the balloons
Buy a Mickey Mouse gliding air balloon for decoration
Serve Mickey mouse shaped cookies or cupcakes
Customize a Mickey Mouse shaped cake
Distribute Mickey Mouse printed t-shirts, mugs or pencil boxes as a return gift
20. Avengers Party
Boys love action and what could be better than Avengers' themed party for your boy who wishes to save the world.
Ideas:
DIY avenger masks for the kids
Decorate the venue with avenger air balloons
Customize a avengers' dress for the birthday boy
Customize a cake in the shape of Captain America's shield
Distribute avenger stickers as a return gift
21. WWE Party
Boys love wrestling, and I'm sure your boy is fond of one WWE wrestler or the other.
Ideas:
Distribute caps and t-shirts with WWE logo on it
Decorate the venue with posters of famous wrestlers
Make a small wrestling ring where the kids can have fun imitating their favourite wrestlers
Customize the cake with your kids' favourite wrestler figured on it
Distribute trump cards as a return gift
22. Football Party
Football is the most popular game enjoyed by everyone around the world, including kids.
Ideas:
DIY football shaped hats and distribute them to the kids
Decorate the place with famous football player posters and football cutouts
In case you have an open garden, you could organize a football game
Customize the cake in the image of a football pitch
Distribute football shaped candies as a return gift
23. Star Wars Party
Star Wars is an epic theme that would give your kid an out of the world experience.
Ideas:
Decorate the venue in only red and blue and star-wars posters all around
Distribute star wars printed hats and t-shirts to the kids
DIY star wars masks for the kids
Decorate the cakes with icy star wars decorations, easily available in the market
Distribute star wars stationary as a return gift
24. Ninja Turtles Party
Go, Ninja, with this amazing themed birthday party and paint the party green and blue.
Ideas:
Decorate the venue in and out with blue and green balloons
DIY turtle ninja masks for the kids
Distribute green Ninja wristbands to the kids
Serve pizza to the kids in snacks
Customize the cake in blue and green with a ninja figured on it
Distribute Ninja turtle printed mugs or stationary as a return gift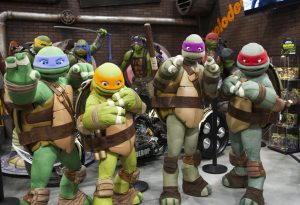 25. Camping Party
Does your boy love camping then this theme is the best for an adventurous experience on his special day.
Ideas:
Send a seed of a plant along with the invitations
Organize a party in the garden area or a nearby park
Set up small tents for the kids
Let the kids play hide and seek or find the treasure sought of games
Customize the cake with figures of tents and trees on it
Give away candies and cookies in paper bags as a return gift
These were some amazing birthday theme ideas for your boy, who will always cherish and remember his special day when you bring his favourite imaginary and fictitious world to life.
Also Read: 1st Birthday Party Return Gift Ideas