15 Fun & Interesting Eid Activities for Kids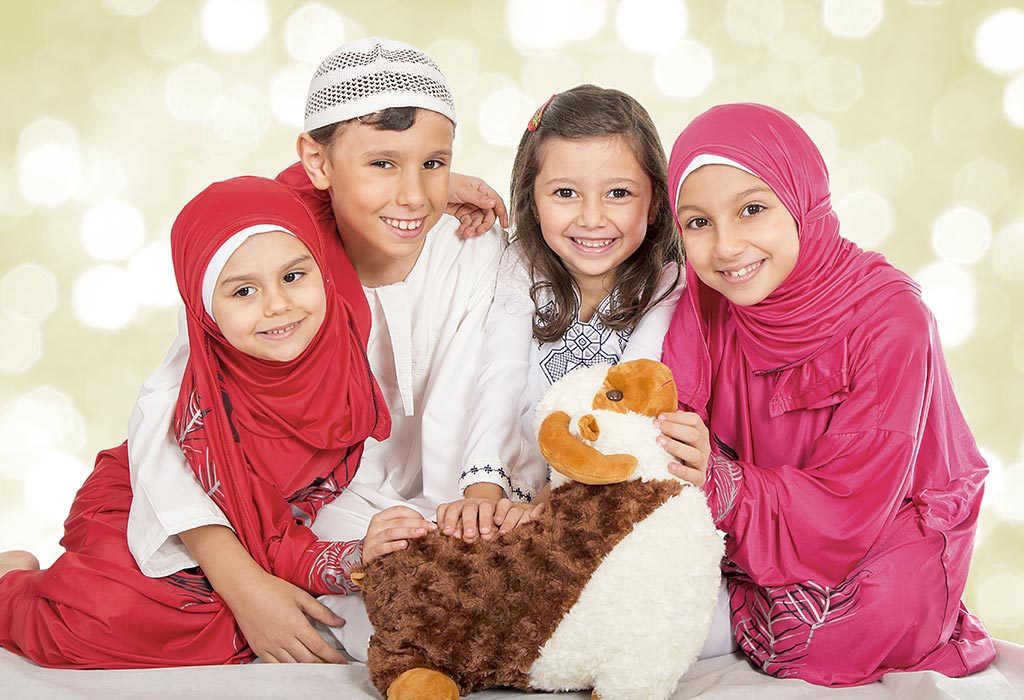 In this Article
No matter which religion you belong to, it is necessary for your child to understand the significance of different religions and the festivals associated with them. The month of Ramadan focuses a lot on keeping yourself away from consumption and indulging in giving a lot to others. Eid is a culmination of the entire thought and is a time for celebration. Your child might not be fasting during Ramadan, so you can put together some Eid games for children so that he, too, can join in the celebration.
Fun and Interesting Eid Activities for Children
Here are some interesting activities that you can engage in along with your kids.
1. Making Decorations in a Variety of Languages
Most schools will focus on learning English and another native language or two. So, this is a great time to let your kid decorate the home in various ways that depict other languages using the Arabic script.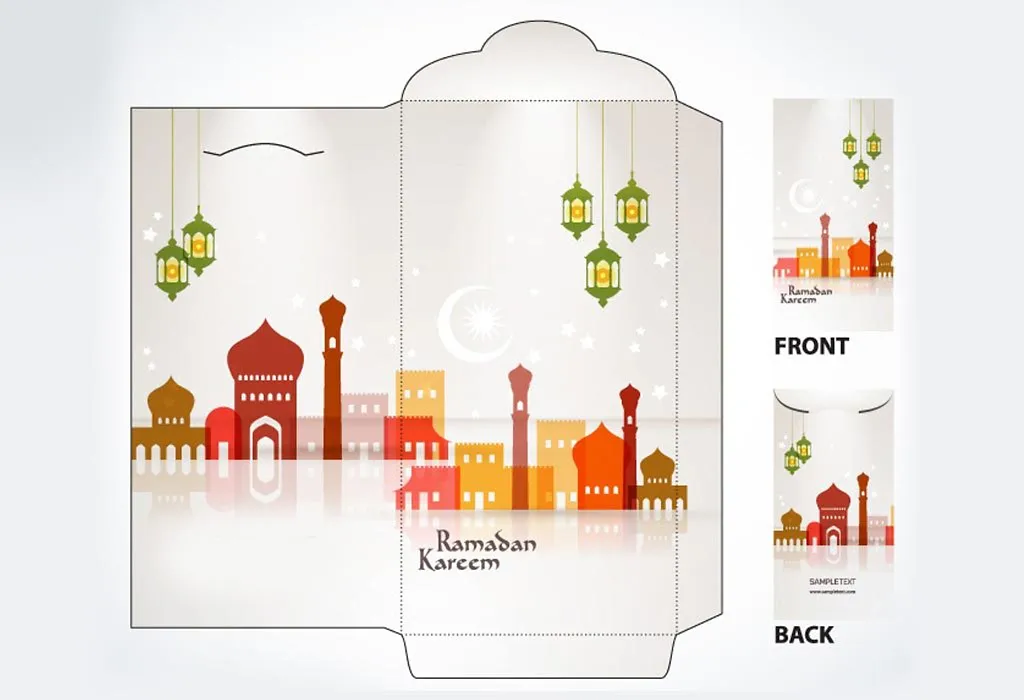 Tell your kid a few positive messages or wishes and let him write those in English, as well as Urdu and other languages. If he isn't used to them, the internet is the best friend he's got, and he will have them for you in no time.
2. Glass Jars Decorated With Colourful Paper
All that's needed for this activity is a glass jar, some coloured paper, water, and glue. Mix together the glue and water and coat the surface of the jar completely with it. Then, let your kid tear out pieces of coloured paper and stick them on the jar. Make sure the jar is covered completely with paper.
Once done, apply another layer of glue to stick them fully and let it dry. Later at night, you can put a candle or a small bulb inside the jar and place it in a safe place. The light that emerges out will be magnificent.
3. The Quickest to Sight the Moon
The moon plays a vital role in the announcement of Eid and marks the end of the month of Ramadan.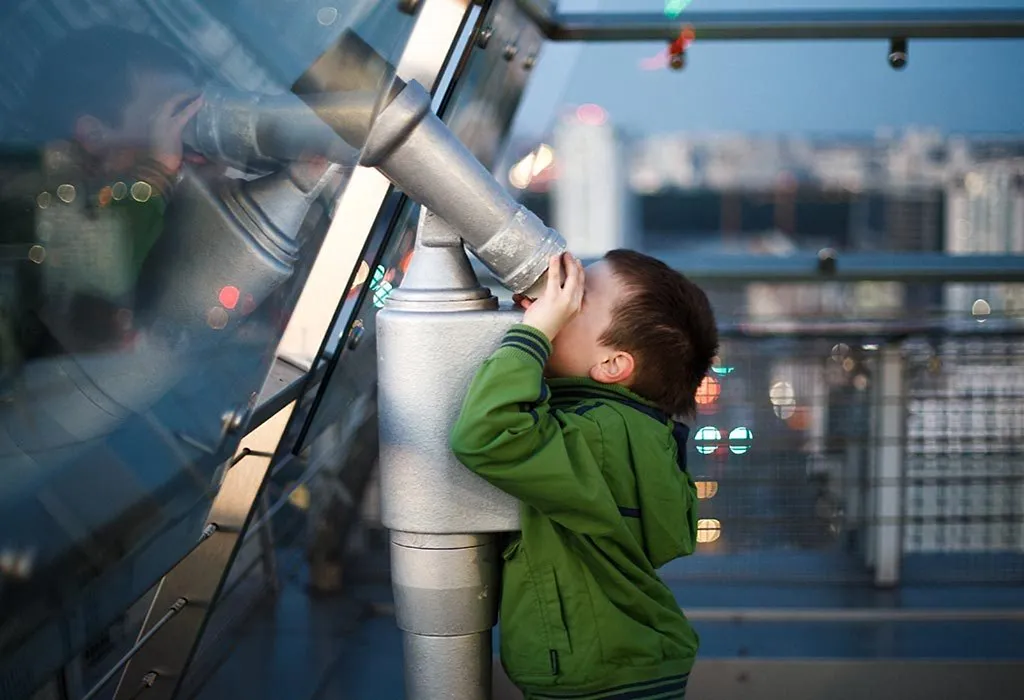 Let your kids make their own binoculars using empty cans and use them to sight the moon. This can be turned into a game where every kid needs to sight the moon from a different location of the house.
4. Dangling Moon and Stars Around the House
Gather as many old colour papers, magazines, or gift wrappings as you can find. Use a marker to draw stars and moons on them. Using child-friendly scissors, let your kid cut them out from those.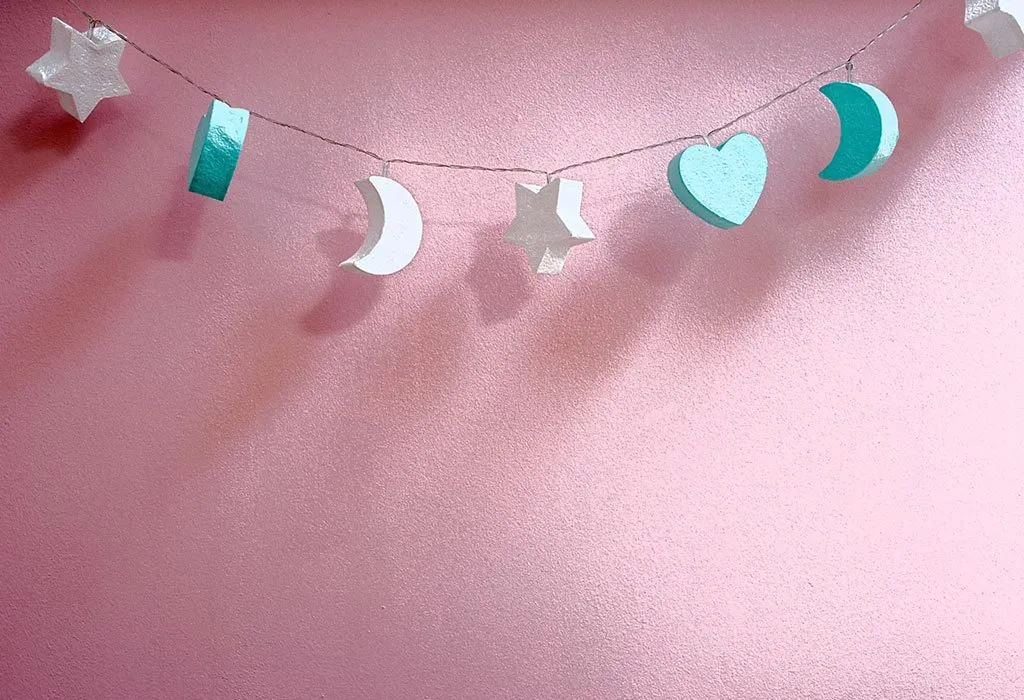 Then, using some duct tape, tape the moons and the stars to a string. Let your child make as make strings as he wants.
Now, these strings could be taped to your ceiling or suspended over curtains, and your home will have moons and stars all around the place.
5. Making Your Very Own Kaaba With Paper
For this activity, you need an old cardboard box, black-coloured paper, glue and golden paper.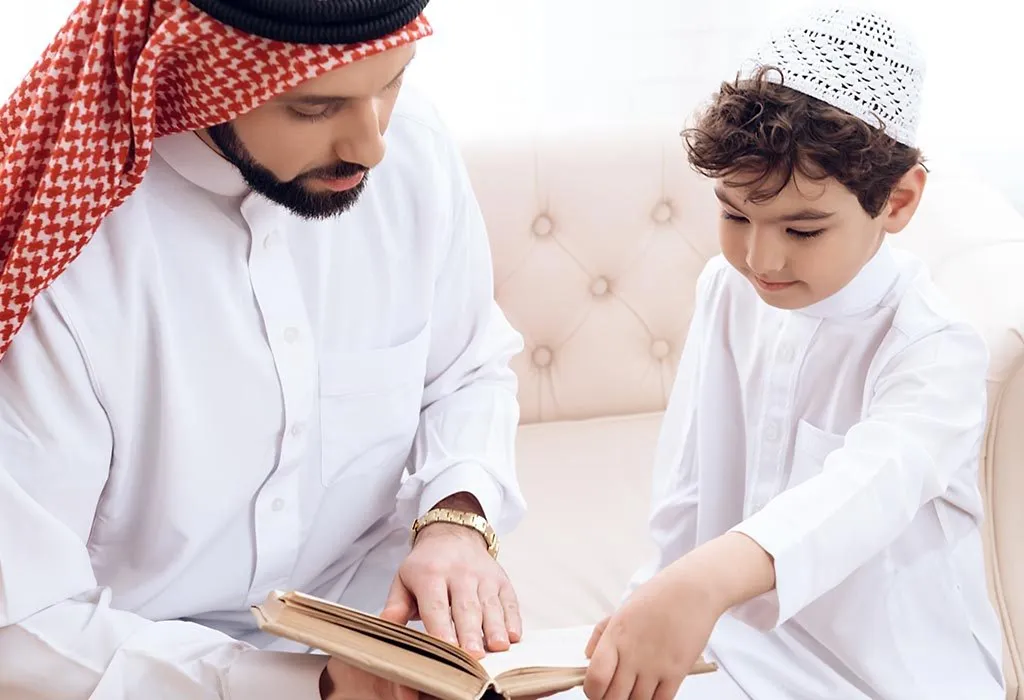 Wrap the box completely with the black coloured paper. Use glue to keep the paper stuck properly to the box.
Let your child use the internet to find an image of the Kaaba to refer to and use golden stripes to decorate the box and make it resemble just like the real one.
6. Become an Arab for a Day
For this activity, girls can wear scarves and long dresses that have traditional Arabic prints or designs on them, and little boys can wear turbans, fake beards, and waltz around the house like a real Arab.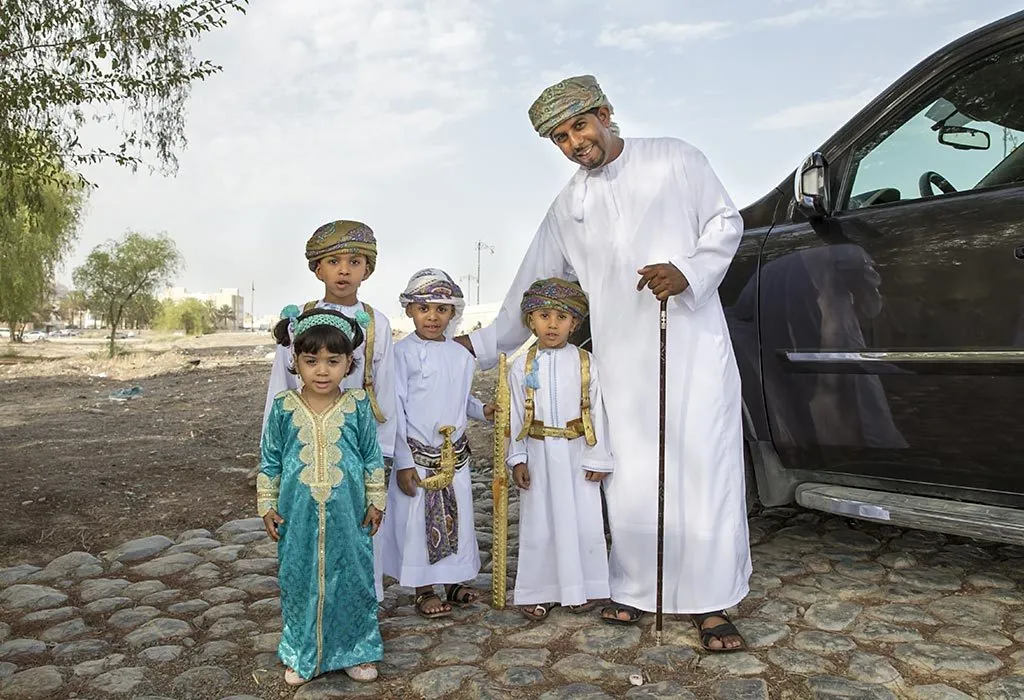 Learning a few lines in Urdu or any other Arabic language can be quite fun as well.
7. Gift Envelopes Made for Eid
When having guests, relatives, or friends over, gifting them a card or take away items or money in an envelope is a nice gesture. This activity will win hearts and teach your child the meaning of giving.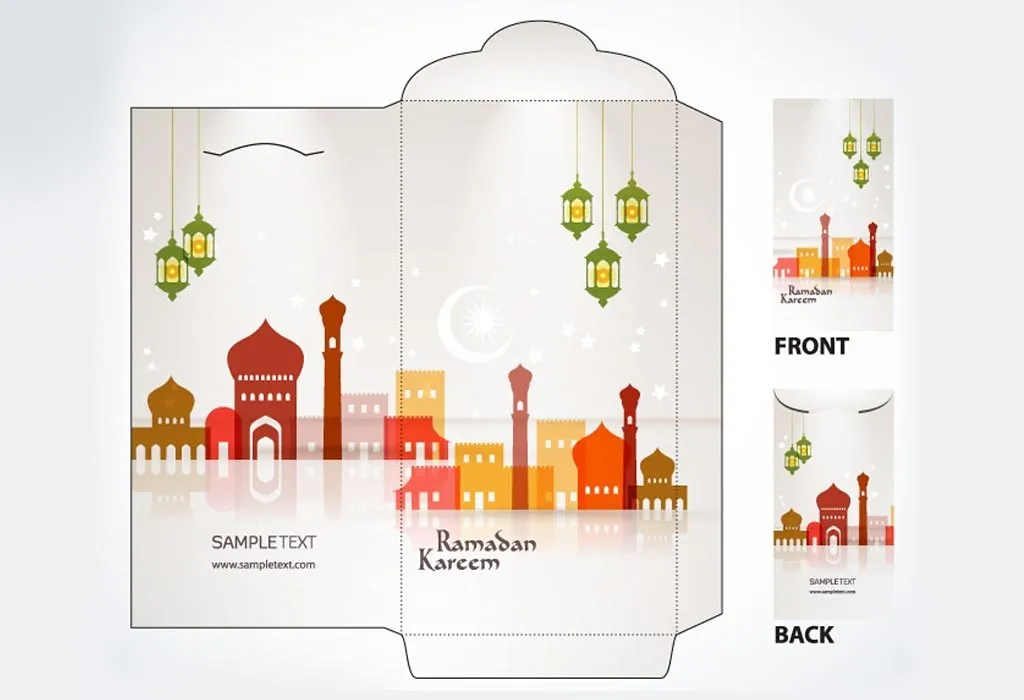 Purchase plain white envelopes from the store and let your kid decorate them in the vein of Eid.
This could include writing Eid Mubarak in Arabic script or decorating the cards with the colours of Islam and other positive messages.
8. Tin-Holed Lantern for Eid
All you need for this craft item is a bunch of extremely thin tin cans, decorative paper, a piece of plain paper or newspaper, a pin or a poking device and some glue.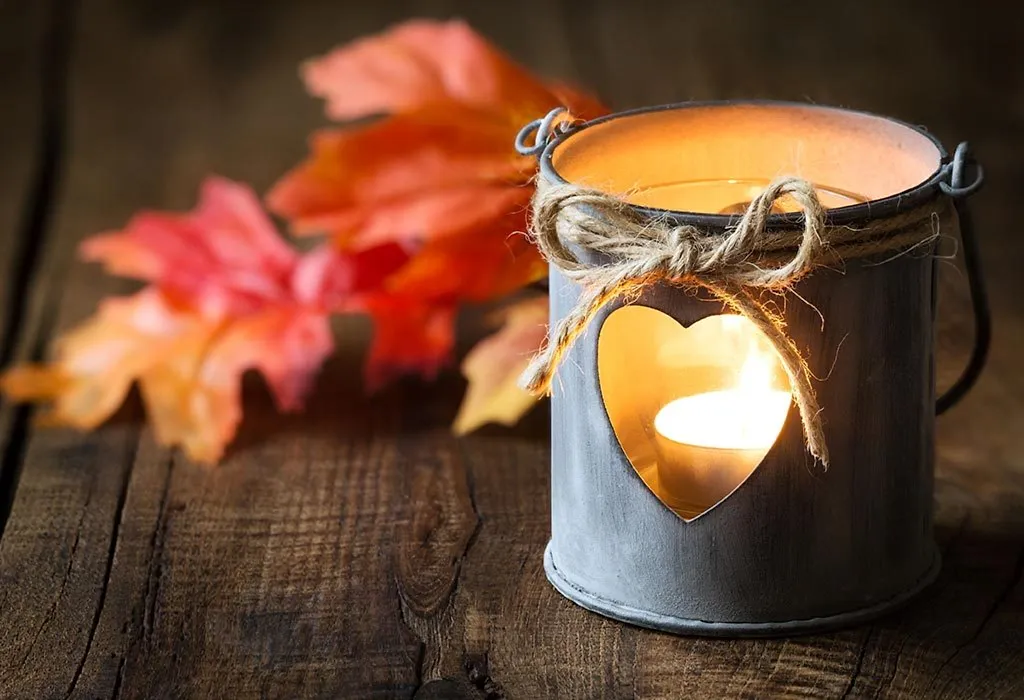 Sketch out the design of a mosque or the moon on a piece of paper or newspaper, such that the outline itself can convey what it is.
Paste this paper on the tin and give it to your child. Now, let him use a small pin and poke holes along the design through the tin. Make sure all safety precautions are followed.
Once the holes have been poked, the tin can be decorated with ribbons or coloured paper. Put the lid back on the can and tape a thread onto it.
Let loose a bulb inside it when it hangs. When you switch the bulb on, the lid will emit the light from it in the pattern of the design.
9. Understanding the Significance of Ramadan and Eid
All these years, your child might be too small to understand the reason behind celebrating Eid and the importance of the month of Ramadan.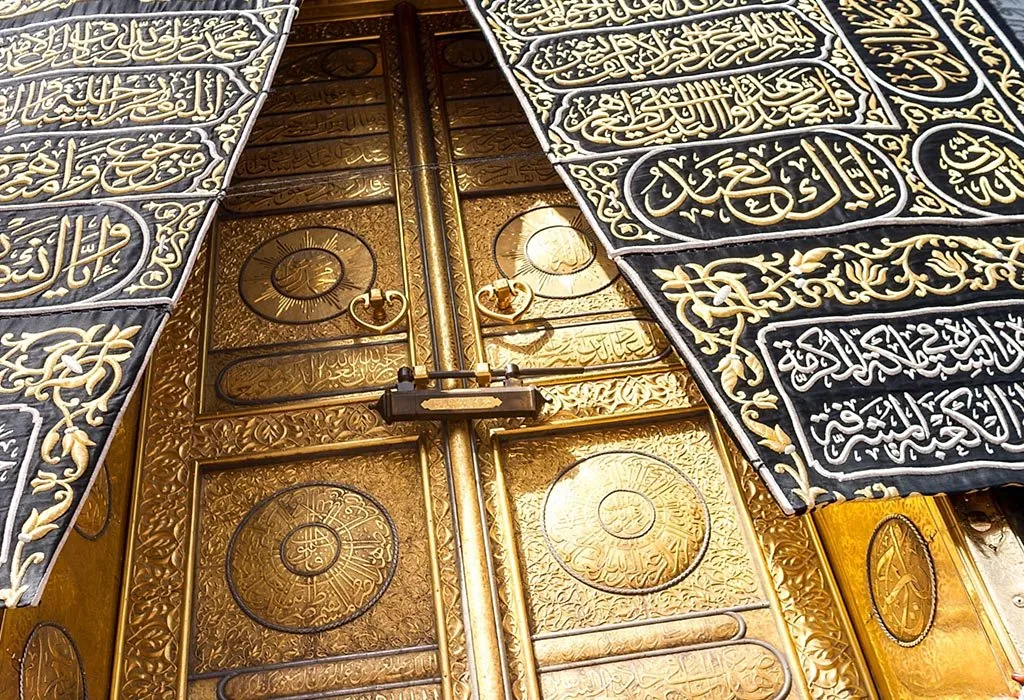 Make this Eid a memorable one by sitting him down and reading out a story that talks about the history of this day in a way that's appropriate for him.
You could make use of reference images or even use the world map to talk about various events that led to it. Telling the story in an animated manner with different characters, voices, and sounds will make for quite an entertaining tale.
10. Rolling Dry Fruit Balls for Everyone
What makes Eid great for everyone is the delicious expanse of food items that are there to taste.
Making sweet balls from a dry fruit mixture is a wonderful way to welcome your guest or bid them goodbye.
Make the mixture by yourself and let your kid help you out in rolling the balls. Roll a reference ball for him so that he knows what size to roll them to.
Arrange all paper containers on a plate and place the balls in them before serving those to the guests.
11. Paper Plate Moon
This activity is a good one to keep your child engaged and decorate the house, too.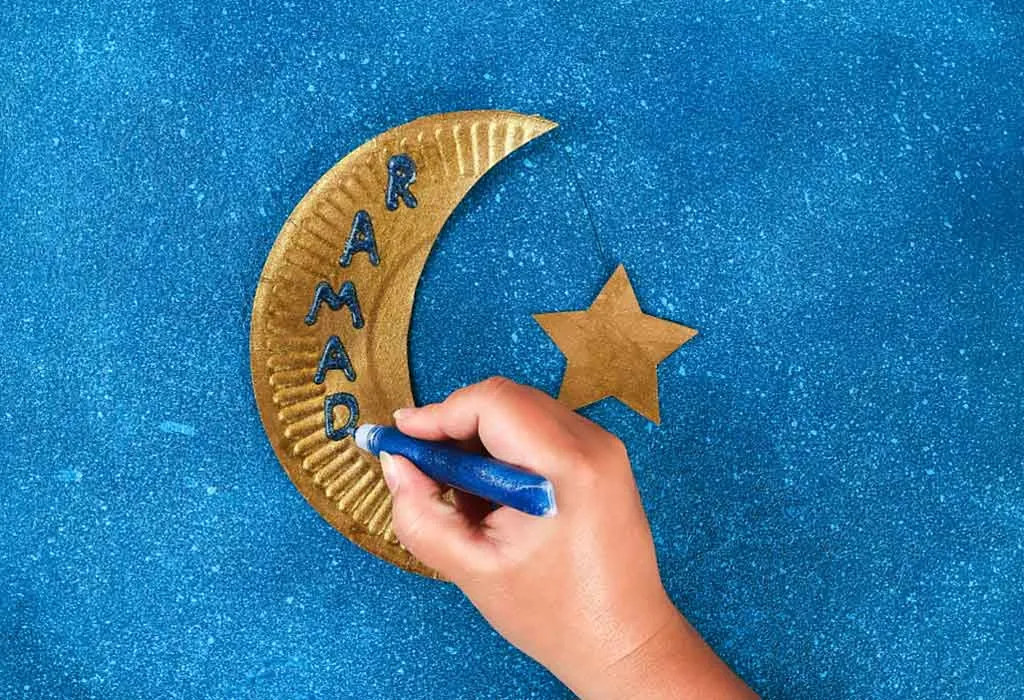 You will need some paper plates, a pair of safety scissors, some gold/silver paint, and a string.
Take the paper plates and draw two crescent shapes with a pencil on each plate. Cut them along the outline.
You'll have some pieces remaining; don't discard them. Use them to make stars. Draw stars with a pencil and cut them out. You can download templates from the internet or let your child freestyle.
Then, let your child paint the stars and the moons and set them aside to dry.
Once dry, poke a small hole in each moon and star and suspend them by the ceiling.
12. Printable Colouring Activity
This is a perfect activity for kids who love to colour.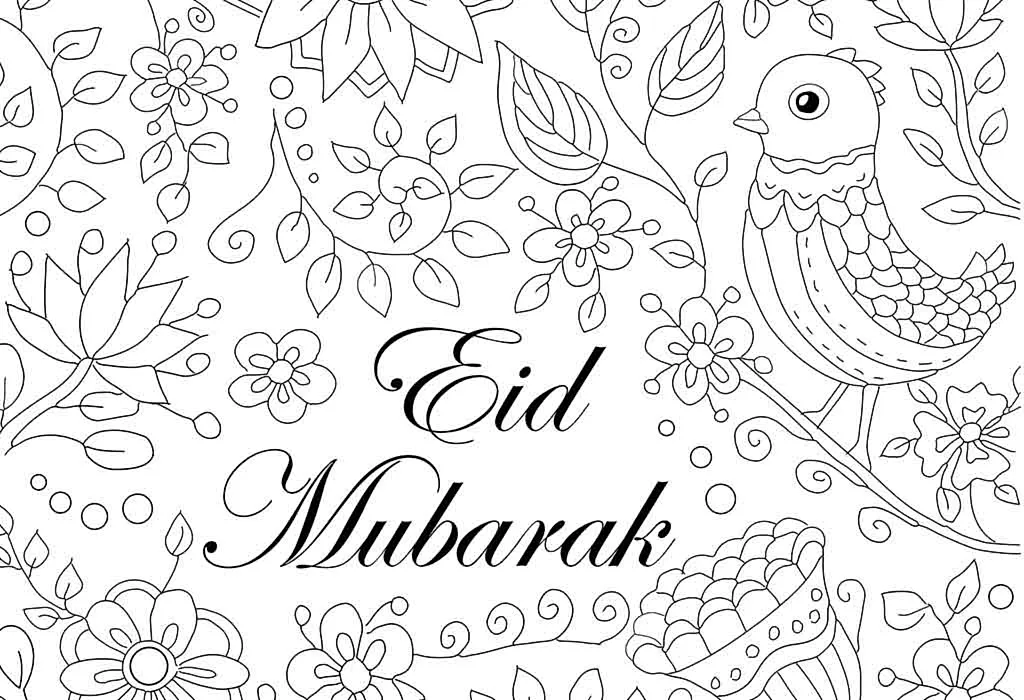 You'll find mane printable colouring activity templates on the internet that you can download and print out for your child.
Hand your little one his colour pencils or crayons, and let him escape to his imaginary world of colours.
Once done, you can even frame them and hand them in the house for your guests and family to see!
Also Read: Popular and Special Eid Recipes
13. Quizzes and Puzzles
If your child is old enough, you can quiz him to encourage him to learn more about Ramadan and Eid. You can also find puzzles on the internet to keep your little one engaged.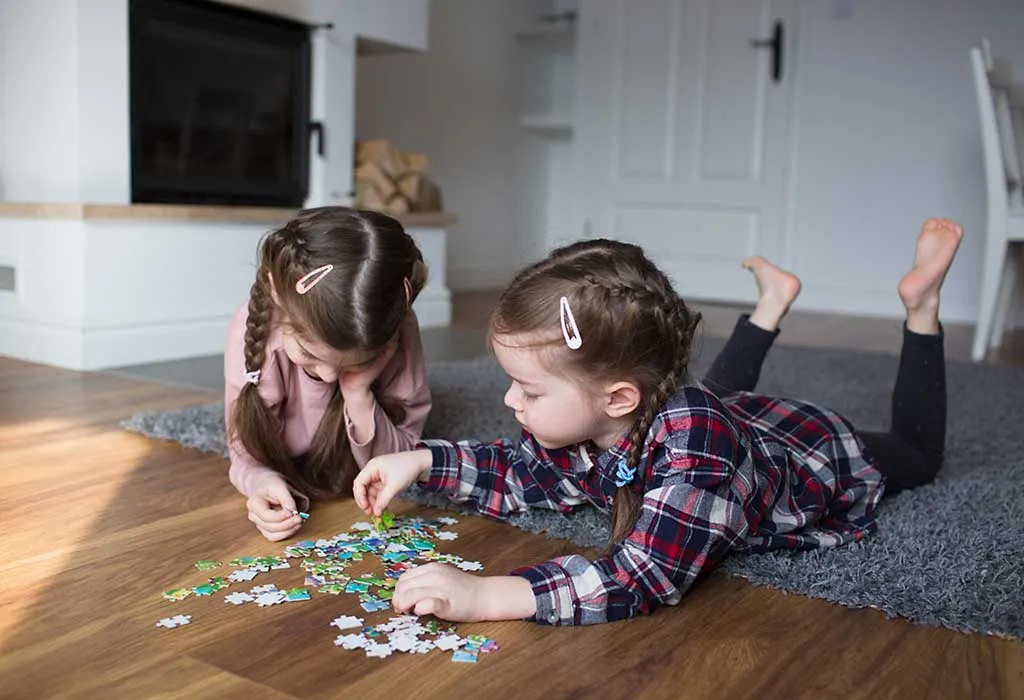 The day of Eid is a day of celebration, reunion and enjoyment. It is a day of togetherness and spending time with everyone as a family. The various Eid crafts for children not only develop a sense of understanding of the culture but also helps kids get involved in the festivities and have a sense of belonging.
14. DIY Eid Jewellery
Children's minds are full of creativity and imagination. Give your little ones a chance to show their creative side by making a necklace or a bracelet this Eid.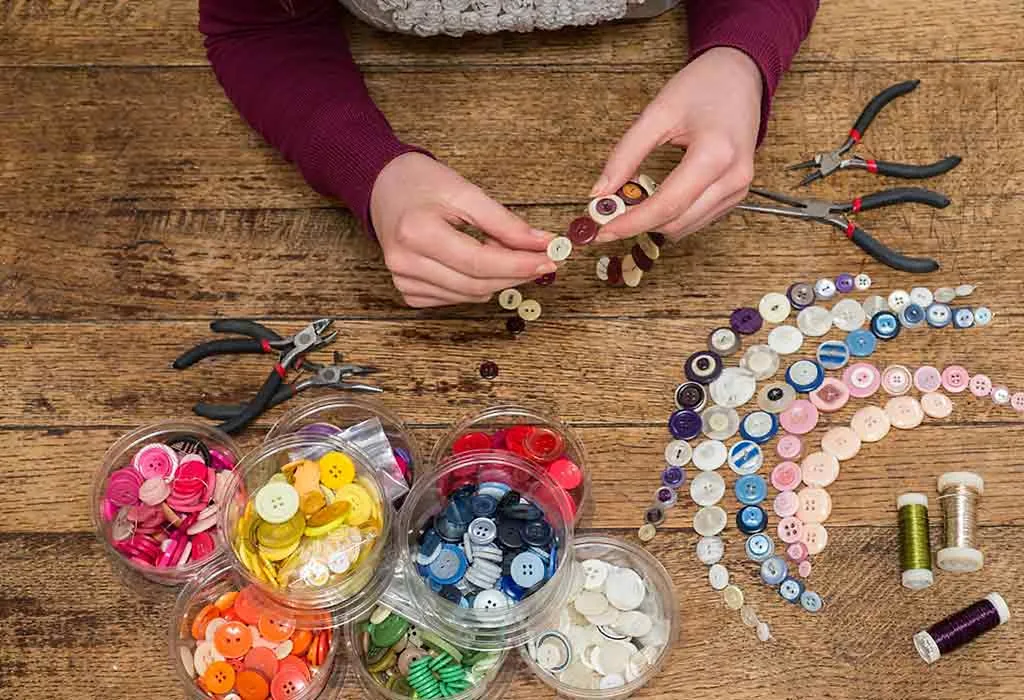 All you need for this activity are some basic jewellery-making supplies for kids, and let your kids enjoy making colourful jewellery they can wear or gift their friends on the festival day.
15. Record Eid Day Events
Kids today are very well updated with the use of gadgets. Make this Eid special for them by giving them a task to record all Eid day events in a video. We are sure that this videotape will be a memorable one, and you will probably be laughing while watching it in future with your family.
If you think your child is too small to take responsibility for a phone or a camera, ask them to make a diary entry of the day's events. We are certain that you'll be happy to read what they have written at the end of the day!
Also Read:
Eid Traditions We are Totally in Love With
Eid Gift Ideas for Family and Friends